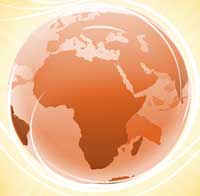 Are you going to be traveling anytime soon?  If you are going to be visiting another country, be sure to be on the lookout for exciting strawberry occurrences therein.  Foreign lands often have different uses for different parts of the strawberry plant, from the berries to the leaves to the roots.  So, use this directory to learn to recognize the appropriate words in various languages for the humble strawberry.  Then, enjoy the strawberry traditions in foreign lands as you globe trot looking for strawberry plants of the world!
And, of course, be sure to share your strawberry adventures by leaving a comment!
The language is on the left, the word or words for "strawberry" are to the right:
LANGUAGE
TRANSLATION FOR THE WORD 'STRAWBERRY'
Albanian
Lulushtrydhe , Dredhëz
Arabic
الفراولة
أحمر كالفراولة
توت أرضي
Armenian
Ելակ , Մորի , Իծամորու , Մոր , Իծամորի
Azerbaijani
Çiyələk
Belarusian
Клубніцы
Bulgarian
Ягода
Catalan
Maduixa
Chinese (Simplified)
草莓 , 莓 , 杨梅
Chinese (Traditional)
草莓 , 莓 , 楊梅
Croatian
Jagoda
Czech
Jahoda , Jahodník
Danish
Jordbær
Dutch
Aardbei
English
Strawberry
Estonian
Maasikas , Aedmaasikas
Filipino
Presa
Finnish
Mansikka
French
Fraise , Fraisier
Galician
Amorodo
Georgian
მარწყვი
German
Erdbeere , Erdbeer-
Greek
Φράουλα , Χαμοκέρασο
Hebrew
תות שדה , תות
Hindi
स्ट्रॉबेरी , झरबेर
Hungarian
Eper , Földieper
Indonesian
Stroberi , Arbei
Italian
Fragola
Japanese
ストロベリー , 苺
Korean
딸기 , 양딸기열매
Latvian
Zemene
Lithuanian
Braškių , Žemuogė
Macedonian
Јагода
Malay
Stroberi
Maltese
Frawli
Norwegian
Jordbær
Persian
توت فرنگی
چلم خوراکی
چلیک خوراکی
Polish
Truskawka , Truskawkowy
Portuguese
Morango , Morangueiro
Romanian
Căpşună , Fragă
Russian
Клубника , Земляника , Клубничный , Земляничный
Serbian
Јагода
Slovak
Jahoda , Jahodník
Spanish
Fresa , Frutilla
Swedish
Jordgubbe
Thai
สตรอเบอร์รี่ , ลูกสตรอเบอรี่ , สตรอว์เบอร์รี่
Turkish
Çilek , Kırmızı burun
Ukrainian
Полуниця , Суниця
Urdu
سٹرابیری
Vietnamese
Dâu , Cây dâu , Trái dâu tây
Welsh
Mefus
Yiddish
טרוסקאַווקע
.
If you know of any other strawberry translations, leave a comment with the language and the translation!