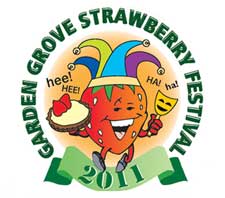 Looking for something fun, family-oriented, and just plain fantastic to do this Memorial Day weekend?  Why not try out one of these flavorful strawberry fun happenings!  2011 Memorial Day strawberry festivals include events in California and Virginia:
2011 Memorial Weekend California Strawberry Festivals:
Garden Grove Strawberry Festival
Strawberry Music Festival / Yosemite Strawberry Festival
2011 Memorial Weekend Virginia Strawberry Festivals
For more details on each of these events, click the links above to go to the event website.  If you can't make it to one of these strawberry festivals, be sure to check out the Strawberry Festivals directory to locate one near you!