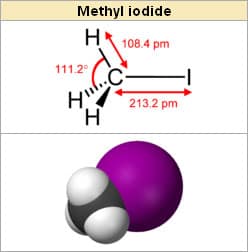 As I have mentioned before, there is somewhat of a debate when it comes to the safety of using the fumigant methyl iodide to sterilize soil in which strawberries are grown for human consumption.  California produces the vast majority of American strawberries.  And, Californian farmers depend on the highly effective fumigant to meet the ever-increasing demand for affordable strawberries in supermarkets and grocery stores across the country.
However, there is great concern that using the chemical during the production of strawberries will contaminate the final product and will make the berries unfit for eating.  The government has consistently proclaimed the use of methyl iodide safe.  Independent groups have consistently proclaimed the use of methyl iodide unsafe.  Each side is summarily represented by the comments left by Robert Dolezal (pro) and Mike Robertson (con) in the comments section of this post.
Rodale News has recently published a series of articles on methyl iodide use in strawberry production.  The author of the series of articles is clearly opposed to use of the fumigant.  Here are the articles:
First, some history: Strawberry Fields (Poisoned) Forever
Then, more info: Poison Strawberry Memos: Pesticide Approval Process Ignored Science
Lastly, a call to action: Poisonous Strawberry Process Begins—Stop the Spread!
Do you have an opinion?  Leave a comment!