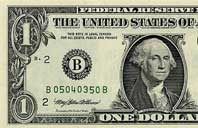 Strawberry season is here!  Right now, hundreds of folks all across the country are probably thumbing through their mail-order gardening catalogs finalizing their orders.  Many more are surfing the internet trying to find the best deals on their garden seeds and plants.  Well, when it comes to the best prices on strawberry plants, we've made it easy for you.
To save dollars and time, simply follow this short, two-step guide.  If you already know what strawberry variety you want to purchase and plant, excellent!  If you don't, find out which varieties are a possibility for your region or state by going here: Recommended Strawberry Varieties by State.  Scroll down to your state and pick one of the cultivars that is recommended by your state extension or other organization.
Then, mosey on over to the Buy Strawberry Plants directory, click on the variety you chose in the table at the top, and then price shop for the best deal.  Easy as that!  We here at Strawberry Plants . org do not sell or ship any strawberry plants ourselves, and our goal is to help you find the best plants at the best price for your location.