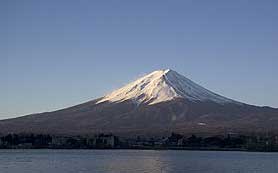 This is a question submitted to Strawberry Plants .org by a reader. The information provided in response to the question may benefit others with the same or similar inquiries. Therefore, it has been added to the archive page of submitted questions. See the Strawberry FAQ for more questions, or use the search box at the top right of this page to search this site for information.
Q: Native Japanese Strawberry Varieties?
On August 11, 2010, Melvin Locke asked:
I would like to grow the Japanese strawberry varieties that are sweeter. How can I obtain bare root plants?
Answer to: Native Japanese Strawberry Varieties?
Melvin,
Thanks for visiting Strawberry Plants .org. Unfortunately, I do not know of a commercial supplier of bareroot native Japanese strawberry varieties. The most likely candidate for home growing, however, is the species Fragaria nipponica. Fragaria nipponica plants grow wild in a high elevation area (900-2800 m) near Mt. Fuji on Honshu, the southeast lowland areas of Hokkaido, and at the top of Mt. Miyanouradake on Yakushima Island. If you are adventurous and persistent, you can find bareroot plants by taking a trip to Japan and harvesting them yourself! But, I'm not sure you could sneak them back in through customs without permission. For more on what is involved with importing and exporting strawberry plants, this information might be helpful: Shipping Strawberry Plants.
[ native japanese strawberry varieties ]
Strawberry Plants .org exists to help spread the passion for growing and eating strawberries. However, manpower is limited. If you have a question related to strawberries, feel free to submit it or post it as a comment. Please be patient, though, as it may take some time before your question is addressed.