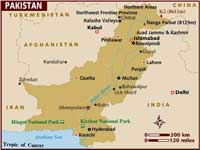 This is a question submitted to Strawberry Plants .org by a reader. The information provided in response to the question may benefit others with the same or similar inquiries. Therefore, it has been added to the archive page of submitted questions. See the Strawberry FAQ for more questions, or use the search box at the top right of this page to search this site for information.
Q: Strawberries in Pakistan?
On August 11, 2010, Usman Ahmad asked:
Sir, I want to do the business of strawberry seeds in pakistan and introduce new varities in Pakistan.  Please help me in running business of strawberry seeds, and suggest to me which one company is best in strawberry seeds.
Answer to: Strawberries in Pakistan?
Usman,
Thanks for visiting Strawberry Plants .org!  Unfortunately, I don't know too much about the strawberry seed business.  I do, however, know of quite a few places where you can buy strawberry seeds online.  Contacting a few of those companies might help get your initial seed stock.  If you can talk to someone on the business side of things, they may even be able to give you a few pointers on how to go about the business of growing strawberries in Pakistan! Additionally, if you are interested in new varieties, you might find this post beneficial: How New Strawberry Varieties Are Developed. I hope that helps!
[ growing strawberries in pakistan ]
Strawberry Plants .org exists to help spread the passion for growing and eating strawberries. However, manpower is limited. If you have a question related to strawberries, feel free to submit it or post it as a comment. Please be patient, though, as it may take some time before your question is addressed.