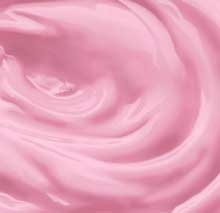 Eureka!  This strawberry cream recipe is wonderful one.  The best aspect of whipping up this treat is, of course, its great taste.  But, a close second is the ease with which this dessert is made.  No one likes to spend long hours slaving over messes and dishes in the kitchen.  This is even more true if dessert is prepared after dinner.  So, buckle up your taste buds and get ready to enjoy the culinary ride with this strawberry cream recipe.
Strawberry Plants .org has a multitude of fantastic Strawberry Recipes.  So, if you found this page while you were searching for a different Strawberry Dessert check the other recipe archives to see if you find something appealing.  It is likely that you will.  And, the collections of recipes will help you use your strawberries in tasty and creative ways…if you have any left, that is!
The strawberry cream recipe is coming right up!
Strawberry Cream Recipe
Deliciousness is on its way.  Here is the recipe:
Strawberry Cream Recipe: Ingredients
2 cups of fresh strawberries (conversions here)
3 tablespoons of sugar
2 cups of milk
1/2 cup of whipped cream
1 cup of cottage cheese
2 teaspoons of ground cilantro
1 tablespoon of powdered sugar
Strawberry Cream Recipe Directions
Mix the strawberries and the sugar in a bowl.  After mixing, take the mixture and squeeze it through a colander.  Add the milk and blend  it in until smooth.  Whip the whipping cream and mix in the cottage cheese.  Add the cilantro for additional flavor and the powdered sugar for extra sweetness.  Mix everything together.  Garnish each serving with a clean strawberry, and serve the strawberry cream to your friends and family!
Strawberry Cream Recipe: Notes
Just like most of the other Strawberry Recipes, this strawberry cream recipe is easily modified.  Feel free to experiment. For those conscious about the amount of refined table sugar they consume, feel free to try organic evaporated cane juice crystals, turbinado, sucanat, honey crystals, brown sugar, or even stevia to give unique and varied accents to this quick strawberry recipe.
Be sure to post a comment about your experience below, and others will benefit from your experiences!
Enjoy!