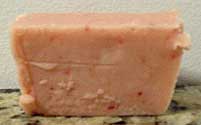 Everyone knows life is short.  'Tis but a vapor or fleeting breath.  Someday, somehow, your body will end up as worm food, just like everyone else.  Everyone will kick the bucket, rest in peace at room temperature, and cash in one's chips for the last time.  So, instead of fighting the Grim Reaper, why not ignore him instead?  Well, ok, as with everything moderation is the key.  But, if you've been a good boy or girl recently, this strawberry fudge indulgence recipe is sure to be a suitable reward!
So, instead of buying the farm, try shopping for the ingredients to make this beauty of a dessert instead?  Whilst you still have breath in your lungs, let the only sticky end you come to be the finishing of this confectionery marvel.  Then, you'll be able to take the largest chunk of fudge and "bite the big one" in that sense…instead of biting the dust!
And, of course, don't forget that this is just one of many extraordinary recipes available for your enjoyment on StrawberryPlants.org. There are many other dessert recipes as well! If you are looking for other culinary uses for your extra strawberries, be sure to see the complete Strawberry Recipes section.
Strawberry Fudge Indulgence Recipe
As a sage screenwriter wrote into the Shawshank Redemption, you "either get busy living or get busy dying!"  Live a little, eh!  This super sweet, rich recipe will help you do just that.
Strawberry Fudge Indulgence Ingredients
2 cups of strawberries (strawberries can be substituted, conversions here. You can also freeze your own)
12 oz milk
3 cups of sugar
2 tablespoons of butter
2 tablespoons of lemon juice
1/4 teaspoon of salt
Strawberry Fudge Indulgence Recipe Directions

Wash and hull the strawberries.  Then, slice them into thin sections about 1/4 of an inch thick and then quarter each slice to make smaller chunks.
Combine the milk, sugar, butter, and salt in a large saucepan over medium heat and bring to a boil while stirring continuously.  When boiling, stir in the strawberry chunks and lemon juice.  Use a candy thermometer to monitor the temperature while you continue to stir over medium heat.  When the fudge reaches 235 degrees Fahrenheit, remove the fudge from heat and spread it evenly in a buttered or greased 8×10 inch pan.
Allow the fudge to cool prior to cutting and serving.
This recipe makes twelve pieces of blissful indulgence.
Additional Notes on this Strawberry Recipe
This strawberry fudge indulgence recipe is so delightfully delicious that you should only make it a few times a year.  It is so good that it carries addictive properties!  Add this to the spread at the holidays, and you'll have family and friends begging for the recipe. Plus, just like most of the other Strawberry Recipes, this one can be easily modified. For those conscious about the amount of refined table sugar they consume, feel free to try organic evaporated cane juice crystals, turbinado, sucanat, honey crystals, brown sugar, or even stevia to give unique and varied accents to this quick strawberry recipe.
Be sure to post a comment about your experience below, and others will benefit from your experiences!
Enjoy!