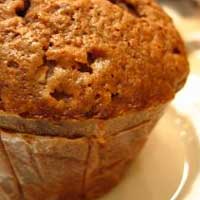 Strawberry muffins!  If you have never enjoyed this fantastic culinary delight, you are in for a treat.  This strawberry muffins recipe is a delicious snack or even meal.  If you were looking for something other than a strawberry muffin recipe and found this page, Strawberry Plants .org has a multitude of fantastic Strawberry Recipes that are available to you.
Feel free to peruse the other recipes for what you desire!
Now, on to the muffin making!
Strawberry Muffins Recipe
This is a yummy recipe to whip up.  One thing to consider, however, is the aesthetic quality of the food you prepare.  The hardest aspect of making strawberry muffins is getting them out of the muffin tin whole.  Muffins have a terrible reputation for sticking to their tins and disintegrating when they are removed.  To alleviate this problem, you may want to consider purchasing one of these muffin pans.
Strawberry Muffin Recipe: Ingredients
1.5 cups of strawberries (conversions here)
2 eggs
2 cups of flour
2/3 cup of sugar (see notes below)
1/2 stick of butter
1/2 cup of milk
1/4 cup of plain yogurt
1 teaspoon of vanilla
1/4 teaspoon of salt
1 tablespoon of baking powder
Strawberry Muffins Directions
Preheat your oven to 375 degrees Fahrenheit (200 degrees Celsius).  Remove the green hulls from the fresh strawberries and then cut them into small cubes.  Grease your muffin tins.  Melt the 1/2 stick of butter and allow it to cool.  Put the eggs and sugar into a large mixing bowl and whisk together until light.  Then add the melted butter, milk, yogurt, and vanilla and whisk together.
Take a second large mixing bowl and add the baking powder, flour, and salt.  Add the dry ingredients to the mixing bowl containing the wet ingredients, stirring in as they are combined.  When the last of the dry ingredients just disappears, add the small strawberry cubes and stir them in.  Spoon the batter into the muffin tins level with the top.  Bake for 25 minutes or until a toothpick comes out clean after testing.
Once baked, turn the muffins over and allow them to cool on a cooling rack.  Eat when the muffins have cooled a bit!
Strawberry Muffins Recipe: Notes
Unless you are planning on feeding your whole family these muffins as a meal, you will likely have a few left over.  They make a great breakfast!  Simply reheat them at 375 degrees Fahrenheit for 10 minutes.  This strawberry muffins recipe is also easily modified. For taste variations, try adding 1/4 teaspoon of cinnamon to the dry ingredients or stirring in chocolate chips with the strawberry chunks.  You can also add strawberry yogurt instead of plain.  For those conscious about the amount of refined table sugar they consume, feel free to try organic evaporated cane juice crystals, turbinado, sucanat, honey crystals, brown sugar, or even stevia to give unique and varied accents to this quick strawberry recipe.
And, if you don't have a good muffin tin, you can always line the muffin tin with cupcake papers.
Be sure to post a comment about your experience below, and others will benefit from your experiences!
Enjoy!