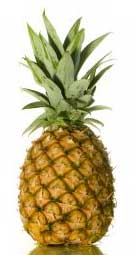 Strawberries and Pineapples just go well together, don't they?!  The tropical goodness of pineapples meshed with the temperate tastiness of strawberries is enough to send even the most discriminating taste buds into a fit of olfactory and gustatory excitement.  This strawberry pineapple salad recipe is a tried and trusted favorite of many an individual.
This chilled pineapple coconut strawberry salad recipe is easy to make, easy to modify and tweak, and even easier to enjoy.  If you happened upon this page whilst looking for a different strawberry delectable delight, fret not!  Strawberry Plants .org has an entire library of wonderful Strawberry Recipes that are sure to please.  Browse on over and look for  something else or different Strawberry Salads.  Just click the above link to find a different strawberry-containing recipe that will be more in line with your expectations. Even if you don't know quite what you are looking for, chances are that you will find something exciting to try!
Enough yammering.  Let's get right to the strawberry pineapple salad recipe recipe…
Strawberry Pineapple Salad Recipe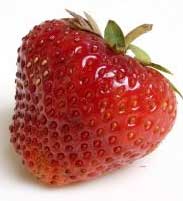 While best eaten as a late-meal summer side item, this recipe works very well for any season.  And, with the natural sweetness of both strawberries and pineapples, this recipe can double as a dessert dish.  Heck, it could even pass as an appetizer!  Regardless of what time of year or when during a multi-course meal it is served, it will be a hit.
Strawberry Pineapple Salad: Ingredients
10 oz of frozen or fresh strawberries (conversions here)
1 small can of crushed pineapple (fresh pineapple can also be used)
3 oz cream cheese
1 package of Dream Whip
1 large box of strawberry Jell-O
1/2 package of miniature marshmallows
Nuts
Strawberry Pineapple Salad Recipe Directions
If you have chosen to use fresh strawberries and fresh pineapples, wash and remove the green caps from the strawberries and then slice the strawberries (about 1/4 of an inch thick per slice) or cube them.  Prepare the pineapple also and cube or crush it.  Next, dissolve the strawberry Jell-O in one cup of boiling water.  In a separate bowl, mix together the Dream Whip and cream cheese.  After the two ingredients are thoroughly mixed, add the strawberries and pineapple.  Pour the Jell-O over the top of the mixture, sprinkle nuts on top of the Jell-O, place in the refrigerator, and chill until it is firm.  Serve to your happy family or guests with a hulled strawberry garnishing!
Strawberry Pineapple Salad: Notes
Just like most of the other Strawberry Recipes, this strawberry pineapple salad recipe is easily modified.  As mentioned above, either frozen or fresh or canned fruit can be tried.  Also, extra sugar can be added for more sweet zip. For those conscious about the amount of refined table sugar they consume, feel free to try organic evaporated cane juice crystals, turbinado, sucanat, honey crystals, brown sugar, or even stevia to give unique and varied accents to this quick strawberry recipe (if using pure stevia extract, however, be very cautious with the amount used as it is tremendously sweet and can give an aftertaste if too much is used).  Also, try different nuts or mix them for varied accents.  Walnuts, pecans, pistachios, peanuts, or whatever your favorite nut may be can all be used.
Be sure to post a comment about your experience below, and others will benefit!
Enjoy!