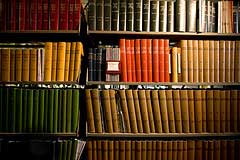 Welcome to the Strawberry Plants .org Library page!  This page is designed to be a central hub that collects a vast body of materials related to strawberry plants, strawberries, and all things related.  With the voluminous amount of gardening information and other information on the internet today, it can be a real headache trying to wade through the links to find the knowledge you are seeking about strawberry plants or strawberries.
The purpose of this page is to make it easy to find what you are looking for when it comes to the specifics about strawberries and the strawberry plants that grow them.  Even tangentially related resources will be included as long as they are unique and beneficial.  So, if you come across a strawberry resource not listed below, feel free to submit it to us!
Remember, libraries serve tremendously valuable functions as storehouses and distribution centers for knowledge.  Hopefully this Strawberry Plants Library page will become your go-to source for research on strawberry plants, strawberries, and topics not (yet) covered on Strawberry Plants .org.
How the Strawberry Plants Library Page Works
This main Strawberry Plants Library page serves as a hub and reference directory for everything related to growing strawberry plants, strawberries themselves, strawberry scientific information, cooking with and using strawberries, and much more.
Each entry in the "library" below will contain four lines.  The first will have a number (to help you quickly re-locate a source) followed by an active link.  The link will take you to a summary page from which you can get more information about the reference source and access or download the actual website or file.  The second line gives the major categories that the resource addresses.  The third gives sub-topics that are pertinent, and the fourth gives any special focus of the resource.
The Strawberry Plants Library will, hopefully, continue to grow and become a more comprehensive reference source.  As that happens, it may become harder to quickly find what you are looking for on the page.  To save time, follow these steps:
1.  Press and hold the Ctrl key on your keyboard while viewing this page in your internet browser.
2.  While holding the Ctrl key, press the F key.  This will open your browser's search function.
3.  Type in the specific category, topic, or phrase you are seeking, then press the Enter key.  The browser will take you directly to the first occurrence.  If that resource doesn't look to be what you are seeking, simply continue the search (usually by clicking "next") and move to the next entry in the Strawberry Plants Library that contains your search term.
Strawberry Plants Library
Integrated Pest Management for Strawberries
Categories : strawberry plant
Topics : strawberry disease management, strawberry pest management
Special Focus : University of California strawberry pest management guidelines, year-round strawberry pests plan
Commercial Strawberry Production Overview
Categories : growing strawberries
Topics : commercial strawberry production, basic considerations in starting a strawberry farm
Special Focus : an introduction for individuals considering strawberry farming, a guide for determining if growing strawberries commercially is a worthwhile venture for specific situations
Diagnosis of Strawberry Diseases
Categories : strawberry plant, growing strawberries
Topics : identifying common strawberry diseases, identifying common strawberry pests
Special Focus : a photographic catalog of the strawberry diseases and pests that commonly affect strawberries in North Carolina
Growing Strawberries in Missouri
Categories : growing strawberries
Topics : strawberry planting recommendations for Missouri
Special Focus : an introduction and tips for growing strawberries in Missouri
Michigan Strawberry Plants
Categories : strawberry varieties, growing strawberries
Topics : strawberry planting recommendations for Michigan
Special Focus : an introduction and tips for growing strawberries in Michigan
North Carolina Strawberries
Categories : strawberry varieties, growing strawberries
Topics : strawberry varieties well-suited for North Carolina strawberry growing
Special Focus : an brief discussion of the major methods of growing strawberries in North Carolina
South Carolina Strawberry Plants
Categories : strawberry varieties, growing strawberries
Topics : strawberry varieties well-suited for South Carolina strawberry growing
Special Focus : an brief discussion of the characteristics of strawberry plants and the varieties grown in South Carolina
Strawberry Plant Diseases
Categories : strawberry plant
Topics : identifying the most common strawberry diseases
Special Focus : diseases affecting strawberry plants in Tennessee
Strawberry Production
Categories : growing strawberries
Topics : what is involved with starting and operating a successful strawberry business
Special Focus : financial aspects and marketing angles for growing strawberries for profit
Species of Strawberry Plants
Categories : strawberry varieties
Topics : searchable database of the Fragaria species
Special Focus : taxonomy, range, ethnobotanical uses, and a host of other species-specific strawberry information
Growing Strawberries in Wisconsin
Categories : growing strawberries
Topics : a guide for growing strawberries in Wisconsin
Special Focus : the basics of growing appropriate varieties of strawberries in Wisconsin
Growing Strawberries in Arkansas
Categories : strawberry varieties, growing strawberries
Topics : strawberry varieties well-suited for Arkansas
Special Focus : the basics of growing strawberries in Arkansas and other strawberry information
How to Germinate Strawberry Seeds
Categories : growing strawberries, strawberry seeds
Topics : germinating strawberries
Special Focus : preparation, sprouting media considerations, tools
Growing Organic Strawberry Plants
Categories : growing organic strawberries
Topics : how to grow organic strawberry plants
Special Focus : preparation, certification, commercial considerations, organic amendments