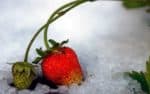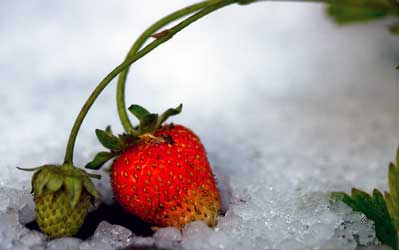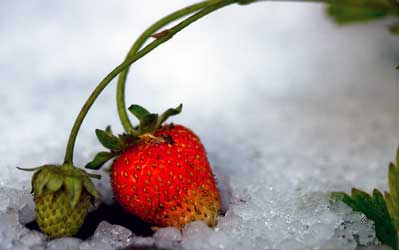 Winterizing strawberry plants is necessary for gardeners in many areas.  As the temperatures drop each year, people write in asking when and how to winterize strawberry plants.  This post will cover the basics and help you determine how and when to protect your strawberry plants as the weather cools.
Why Winterize Strawberries?
Strawberry plants are perennial.  They produce for many years after the initial planting, and they can thrive for very long periods if a rotation is used to keep plants fresh.  But, there is a problem with perennial plants.  How do they survive the freezing temperatures of the winter months?  Well, strawberries are classified as forbs.  Consequently, they don't have the thick bark that protects many other perennials like most trees.  If they don't get extra protection (at least in the colder Zones), they will either die or suffer cold injury.  Both death and injury can significantly hamper your plants' ability to grow strawberries for you!