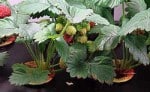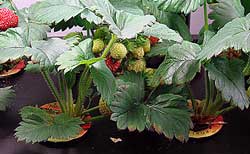 Q: How to Go About Overwintering Hydroponic Strawberry Plants?
On October 30, 2015, Bradford Nick asked:
I have my strawberries outdoors in hydroponics. Summer has ended and we've had several killing frosts, but the seascape strawberries are still growing and flowering. My plan is to keep the strawberries in their hydroponic net pots, and to overwinter these pots with the roots hanging out, in a box of sand in the garage. I have a lot of runners I never trimmed. My question is, next year, will I get better production from the mother plants, or from the runners? Will unrooted runners survive 5 months in cold sand?