Introduction to the Strawberry Plants Library Page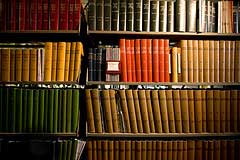 Welcome to the Strawberry Plants .org Library page!  This page is designed to be a central hub that collects a vast body of materials related to strawberry plants, strawberries, and all things related.  With the voluminous amount of gardening information and other information on the internet today, it can be a real headache trying to wade through the links to find the knowledge you are seeking about strawberry plants or strawberries.
The purpose of this page is to make it easy to find what you are looking for when it comes to the specifics about strawberries and the strawberry plants that grow them.  Even tangentially related resources will be included as long as they are unique and beneficial.  So, if you come across a strawberry resource not listed below, feel free to submit it to us!
Remember, libraries serve tremendously valuable functions as storehouses and distribution centers for knowledge.  Hopefully this Strawberry Plants Library page will become your go-to source for research on strawberry plants, strawberries, and topics not (yet) covered on Strawberry Plants .org.