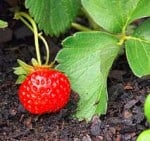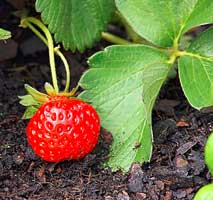 Q: When Do Strawberry Plants Die?
On September 13th, 2011, Elenor asked:
When do strawberry plants die?  My strawberry plants are doing badly. They used to flourish for the first 3 years, but now are thinning out and getting scraggly. It is mid-September, I read about renovation – to be done around June after harvest. Can these plants be dug up and dried out through the winter, and replanted in the spring? When I bought them they were just dried out looking bare clean roots.  What should I do to keep them happy and healthy?
Answer to: When Do Strawberry Plants Die?