Elan is popular among large scale berry farmers, home gardeners and consumers alike. It's impossible to tire of the consistent supply of super sweet strawberries from these everbearing bushes. Keep them well watered and fertilized and enjoy the fresh berries all season long.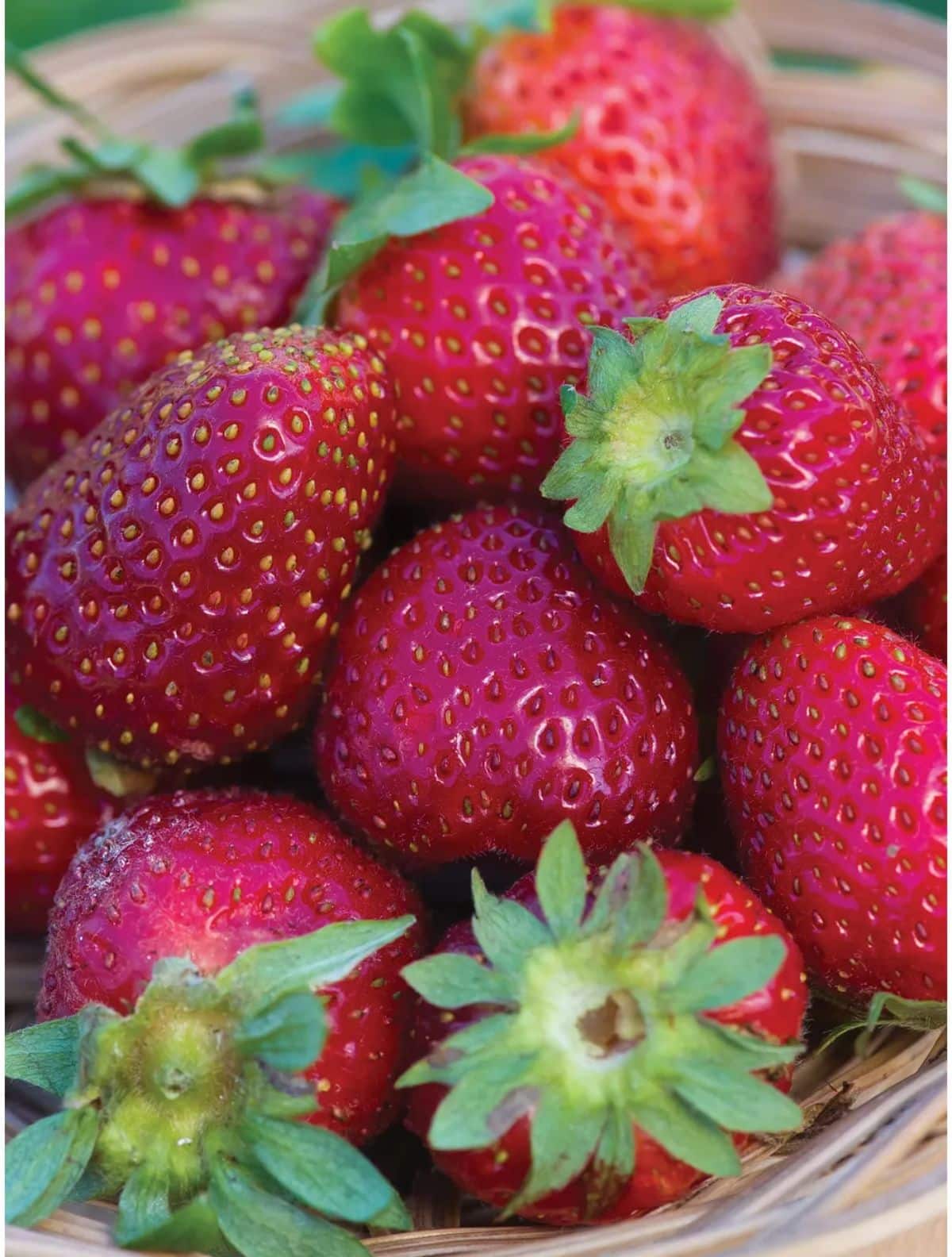 Jump to:
Introduction
| | |
| --- | --- |
| Hardiness Zone | Zones 5-8 |
| Exposure | Full Sun |
| Harvest | July – October, until the frost |
| Soil | Ideal pH 6.5 – 6.8, well-drained and richly fertilized |
| Water | Keep soil moist |
| Maintenance | Feed with compost + add mulch |
| Plant Type | Day Neutral |
| Berry Flavor | Classic strawberry, sweet |
| Berry Size | Medium-size |
History
Elan was bred in Holland years ago. The hybrid was designed to have strong resistance to diseases and produce substantial yields from summer through the fall.
Where to Grow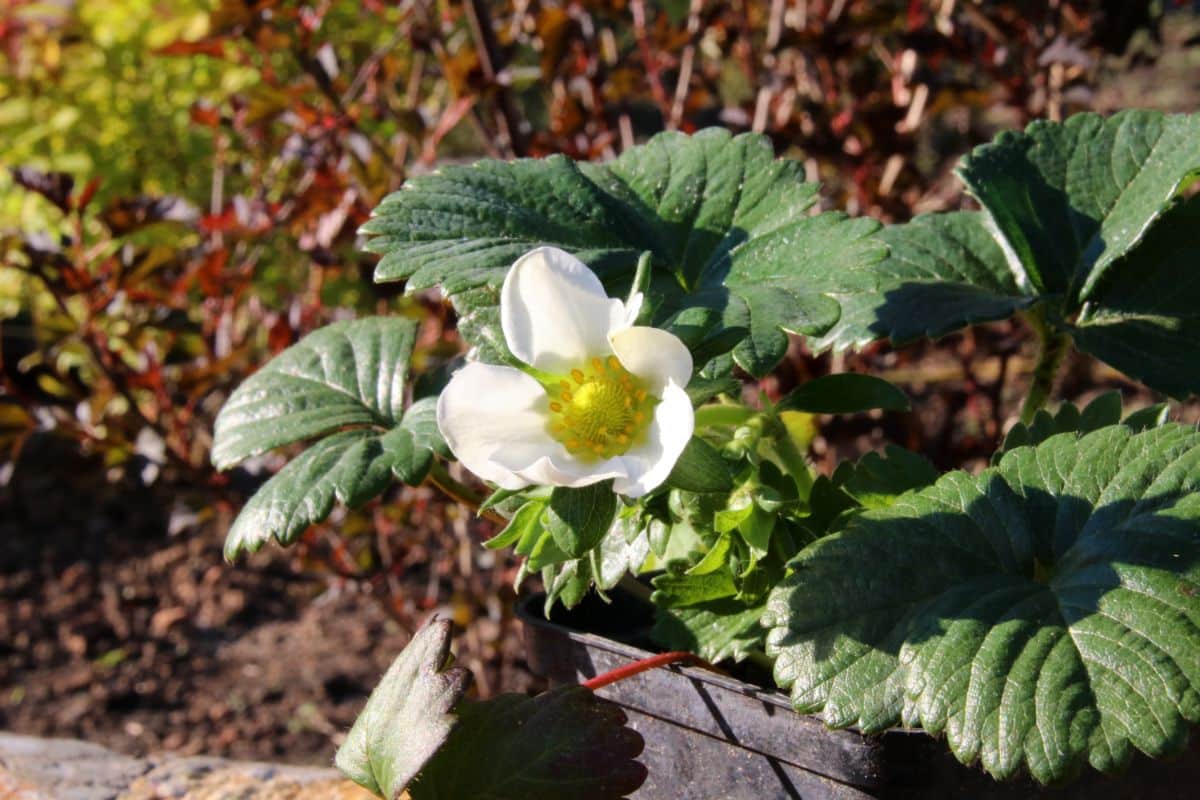 Can be grown successfully in the field, containers and greenhouses. Best zones for Elan are 5-8.
Growing Conditions
Give Elan F1 strawberries full sun and rich, well-drained soil to keep everbearing plants fruiting from summer all the way up to the last frost. Young plants should be well watered and weeded. Incorporate a feeding of compost at least once in the spring and again in the fall. Lay mulch to keep roots cool and moist and suppress weeds. Remove all flower buds for the first 6 weeks after setting out. Eliminate all runners during the first year to focus energy on getting established and growing.
Disease Resistance
Elan F1 is resistant to all diseases, a wonderfully designed feature of this hybrid. Keep pests away by planting garlic, onion, and marigolds among strawberries
Disease Susceptibility
Powdery mildew is always a threat to anything planted low to the ground. Keep plants well spaced to encourage air flow.
Notable Features
Elan will grow vigorously and produce an abundance of medium, cone-shaped berries over the course of a season. The fruit is incredibly sweet with a classic strawberry flavor. Will produce fruit in its first year, starting in midsummer and fruiting well into the fall. Elan's edible flowers add interest and slight strawberry flavor to salads, drinks and desserts. Has a high sugar and vitamin C content.
Growing Tips
Feed strawberry bushes on a schedule throughout the season. The consistent blooms require a lot of energy to set and fruit as often as they do. Stay on top of picking and harvest fruit as soon as it's ripe. Beds of everbearing varieties will last one to two years, do not attempt to renovate.
Where to Buy
Plants:
Seeds:
Best Uses
Fresh Elan berries have an unbelievably sweet taste. But because of its high sugar content, they add an amazing strawberry flavor to jam, baked goods and smoothies.