A popular alpine variety, Alexandria produces delicious deep red, bite sized berries. Plants are decorative and easy to grow. They won't send out runners making this variety perfect for rock gardens, along walkways and in containers like hanging baskets and window boxes. They will produce in the first fall or the second spring.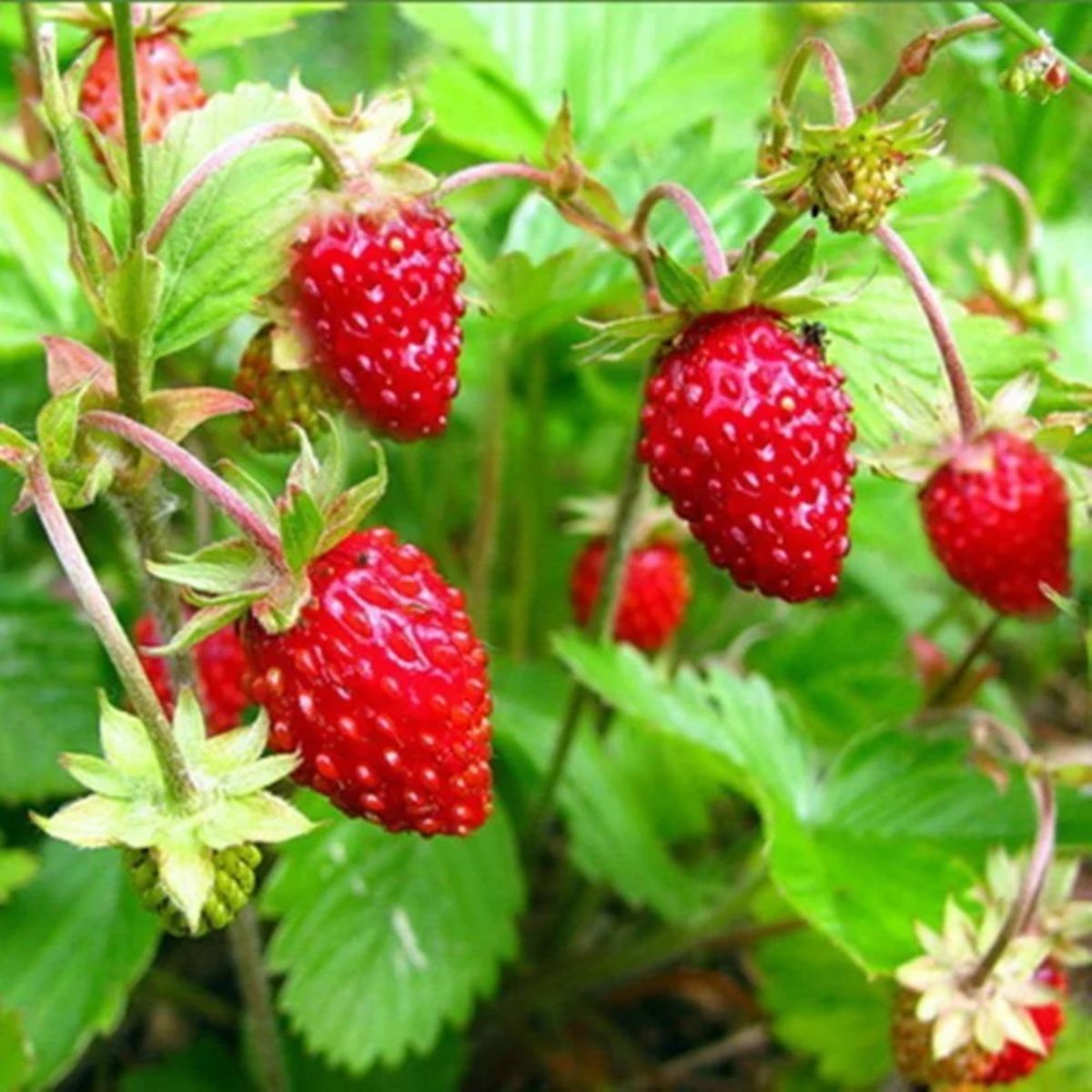 Jump to:
Introduction
| | |
| --- | --- |
| Hardiness Zone | Zones 5-8 |
| Exposure | Full Sun |
| Harvest | Midsummer through October |
| Soil | Ideal pH 6.5 – 6.8, well-drained loam |
| Water | Water regularly |
| Maintenance | Incorporate organic material into beds or containers |
| Plant Type | Day-neutral |
| Berry Flavor | Very sweet |
| Berry Size | Small |
History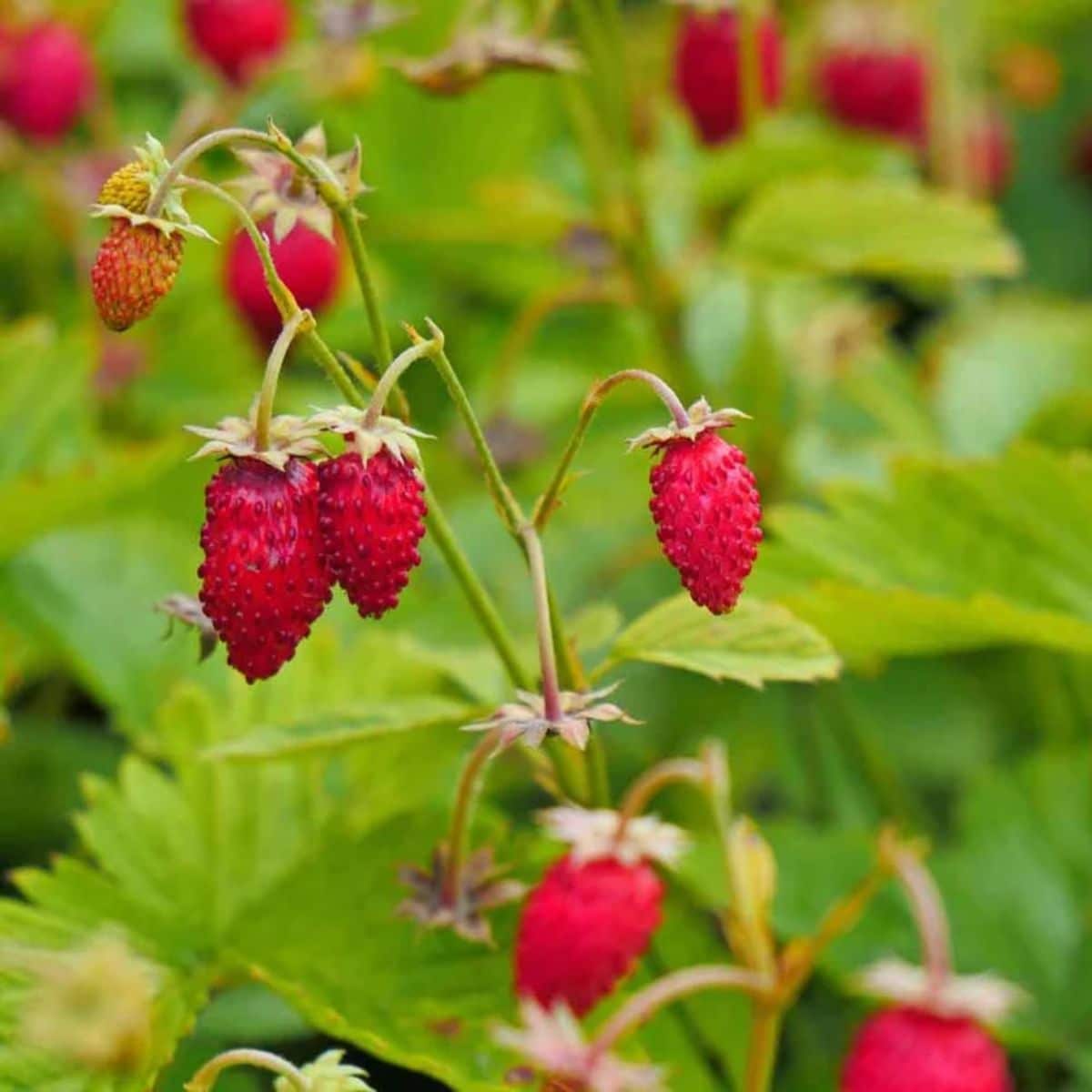 A wild, woodland strawberry native to Europe.
Where to Grow
Alexandria can be grown in zones 5-8. It's less cold hardy and heat tolerant than other alpine varieties. Provide afternoon shade in hot regions and mulch well when overwintering in cold climates.
Growing Conditions
Grow Alexandria in full sun. During hot summers, plants will benefit from shade or some cover. Plant in well-drained soil that is rich in organic material. Work in compost in the spring and the fall. Add a light layer of mulch around the mounds to keep down weeds and help retain moisture. Water well when plants are getting established and during hot periods in the summer.
Disease Resistance
Like most alpine varieties, Alexandria has strong resistance to most diseases.
Notable Features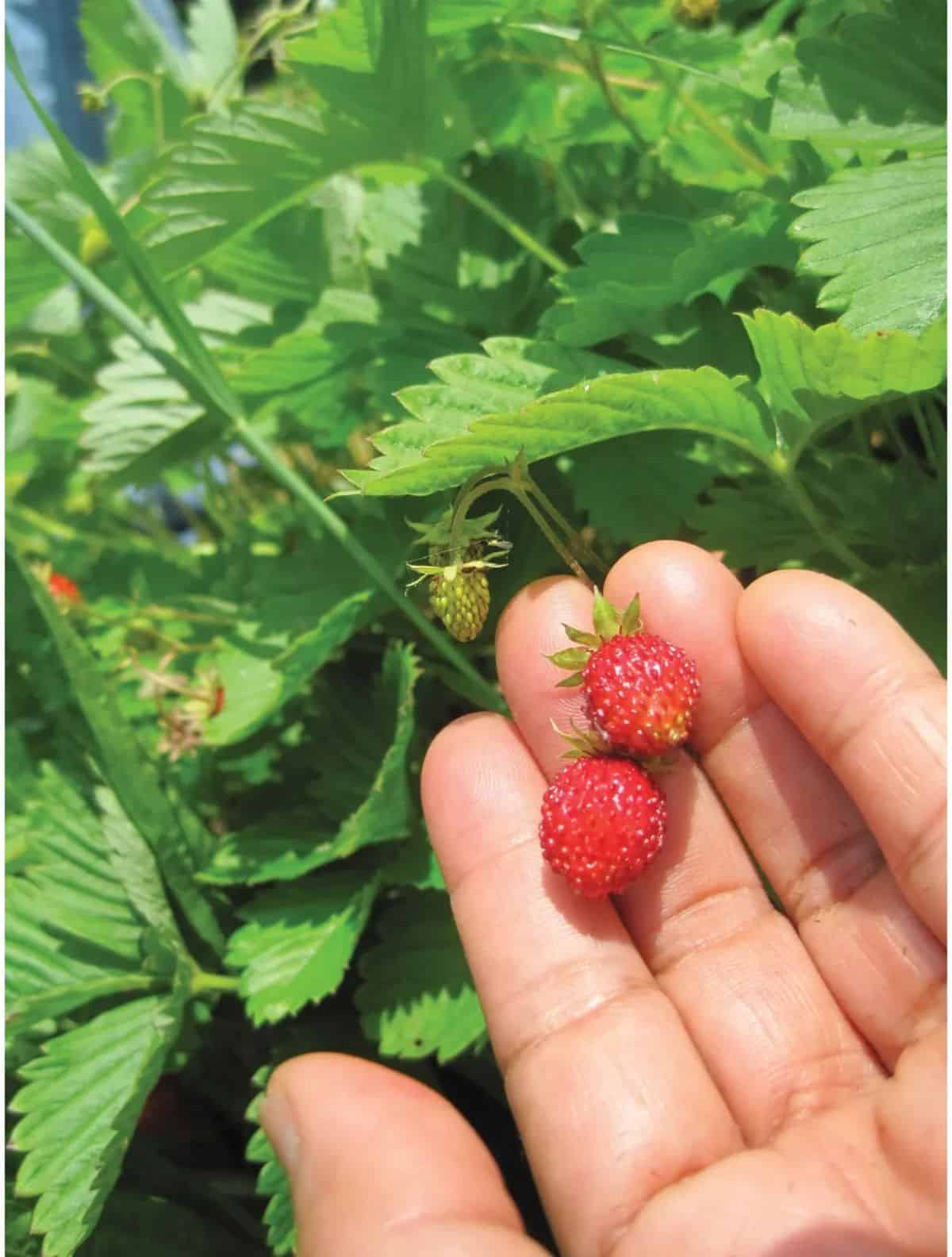 Excellent flavor packed into tiny berries. Flowers are edible and lend a gentle strawberry flavor to salads, drinks and desserts. A favorite of kids to pick and eat. Berries are longer than they are wide. Alexandria strawberries are high in vitamin C and antioxidants, with many medicinal applications.
Growing Tips
Alexandria grows 8-10 inches (20-25 cm) tall and will spread 14-18 (35-45 cm) inches wide. They will grow into small mounds, divide the crowns to start new plants. Remove old foliage after the plants have finished fruiting.
Where to Buy
Plants:
Seeds:
Best Uses
Alexandria berries are delicious when eaten fresh. They can also be made into jams, jellies, syrups, desserts, teas and cold drinks