The Camarosa variety grows vigorously, producing large, firm berries. Bright red, sweet flavored, wedge-shaped fruit are plentiful early in the season. It is well adapted to hot, dry regions like Southern California.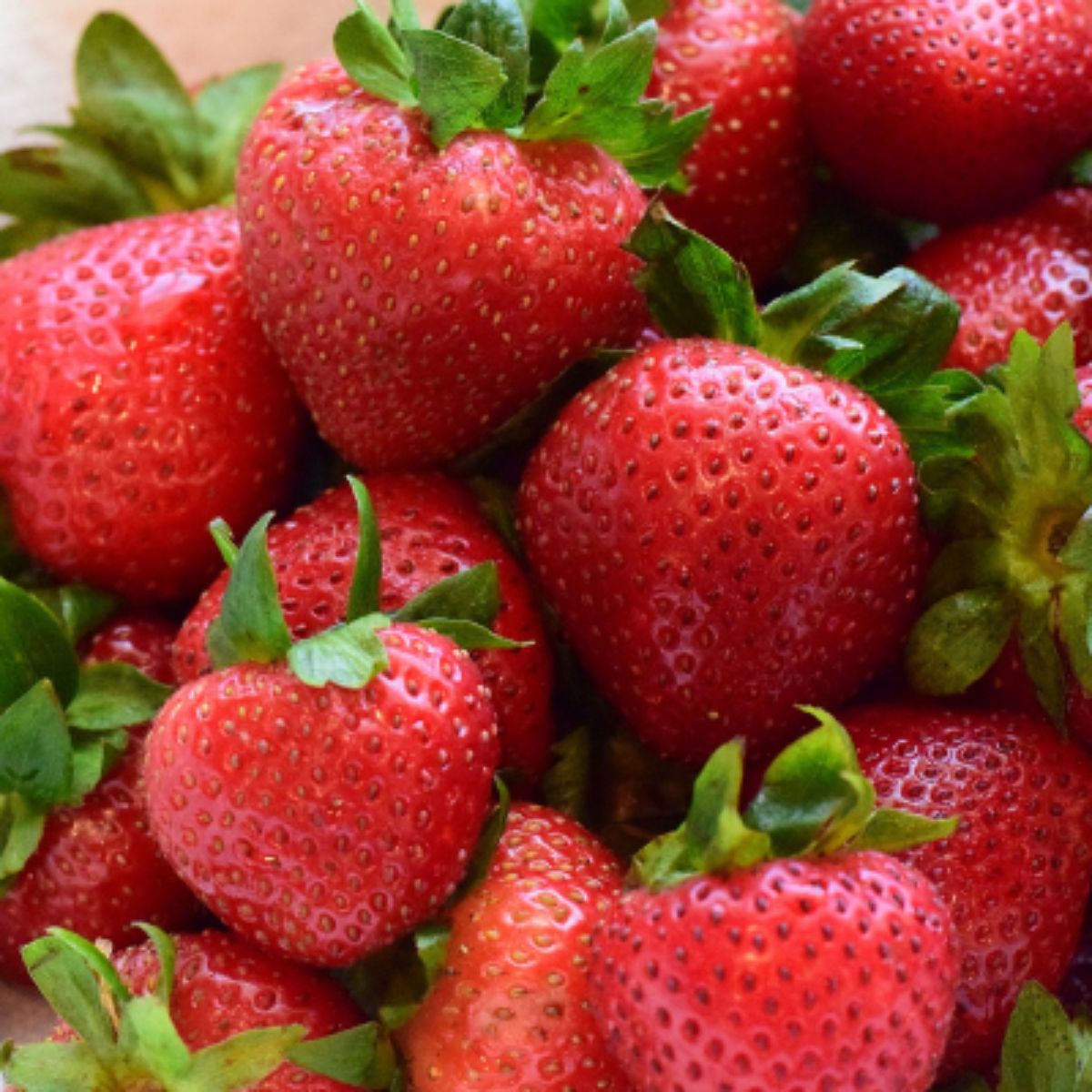 Jump to:
Introduction
| | |
| --- | --- |
| Hardiness Zone | Zones 4-10 |
| Exposure | Full Sun |
| Harvest | June |
| Soil | Ideal pH 6.5 – 6.8, fertile, well-drained |
| Water | Water regularly |
| Maintenance | Mulch, add compost in the spring and fall |
| Plant Type | June-bearing |
| Berry Flavor | Sweet |
| Berry Size | Large |
History
The hybrid Camarosa variety of strawberry was developed and released by the University of California, Davis in 1994. Its lineage is 'Douglas' x Cal 85.218-605. Camarosa is similar to another UC Davis release Chandler, but with earlier productivity, larger, firmer fruit and higher yields.
Where to Grow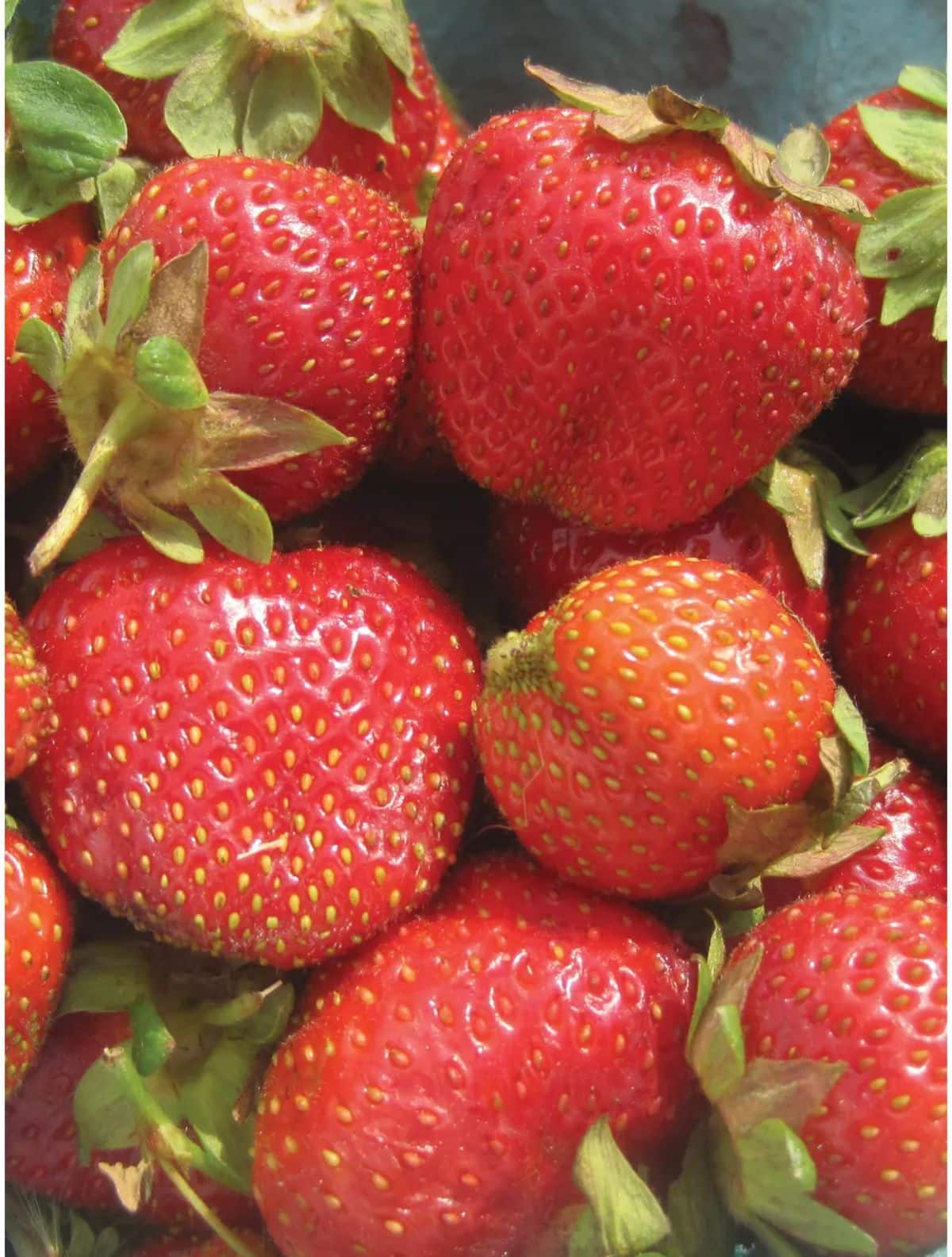 Camarosa can be grown in a wide range of climates. From zones 4-10, Camarosa will endure heat and cold winters.
Growing Conditions
Camarosa thrives in full sun and fertile, well-drained soil. Add compost when preparing beds in spring. Keep them well-watered and mulched. Camarosa also does well in containers that can be kept around the house and relocated during inclement weather.
Notable Features
Fruit will grow large, up to 2 inches long. Camarosa tolerates heat and dry air well. It is the primary variety grown in California and shipped to supermarkets all over the country. Camarosa is among one of the earliest June-bearers ready for harvest. Large, firm berries transport and keep well. Camarosa is popular as a Pick Your Own variety at farms. A great producer for commercial growers.
Growing Tips
Compact plants will grow to 8 inches (20 cm) in height and spread out to 12 inches (30 cm). Camarosa strawberries taste best when allowed to turn dark red, after the glossy bright red fades.
Where to Buy
Plants:
Best Uses
Big size and sweet taste, Camarosa can be enjoyed fresh, sliced over salads and desserts. Because of its firm flesh, it keeps and freezes well.