Delizz is an easy-to-grow variety recently released. The everbearing plant will give richly flavored conical berries from summer straight through fall. Count on a constant flow of fresh strawberry flavor all season.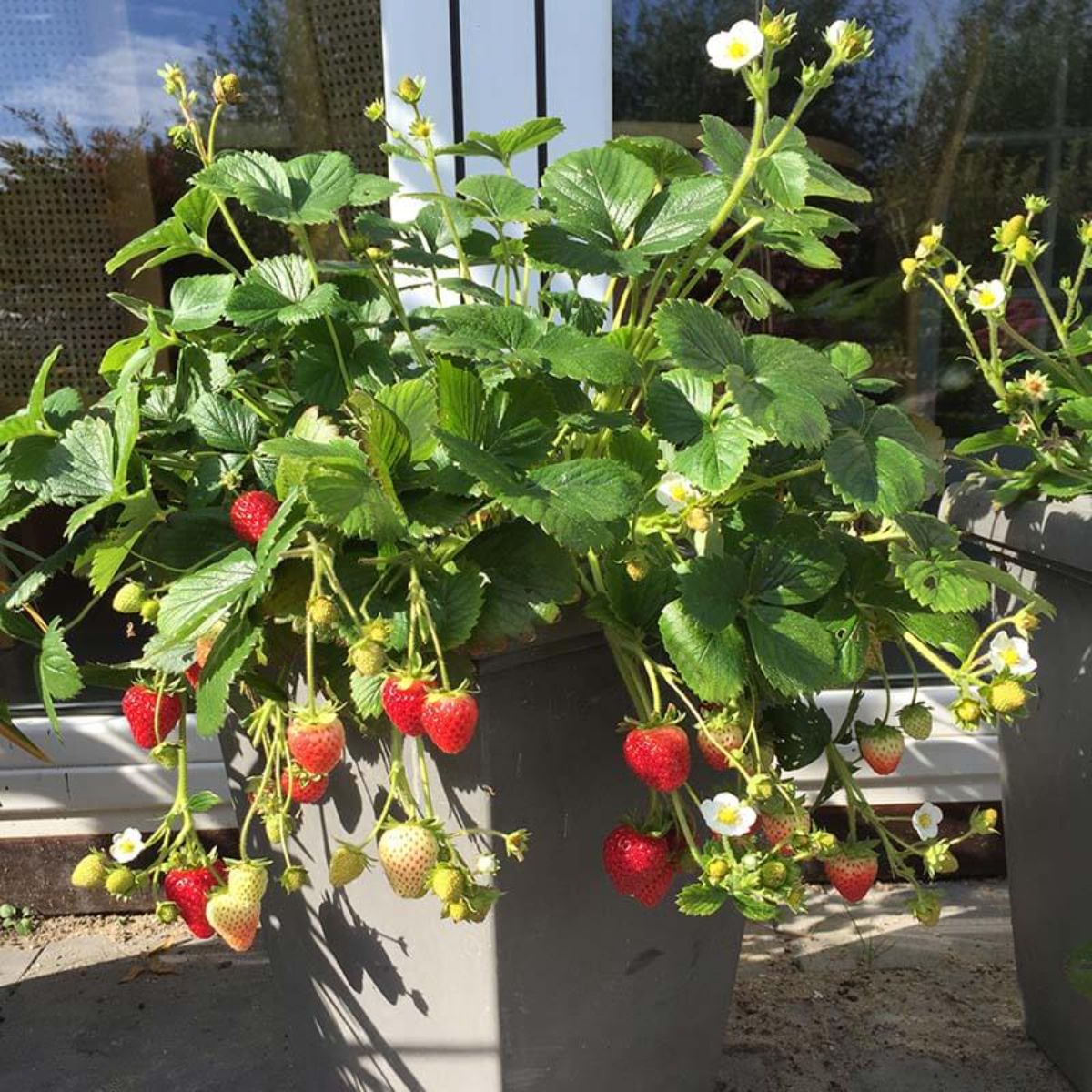 Jump to:
Introduction
| | |
| --- | --- |
| Hardiness Zone | Zones 4-7 |
| Exposure | Full Sun |
| Harvest | Harvest in June through the fall |
| Soil | Ideal pH 6.5 – 6.8 |
| Water | Water regularly |
| Maintenance | Well-drained soil |
| Plant Type | Everbearing |
| Berry Flavor | Very sweet strawberry flavor |
| Berry Size | Medium |
History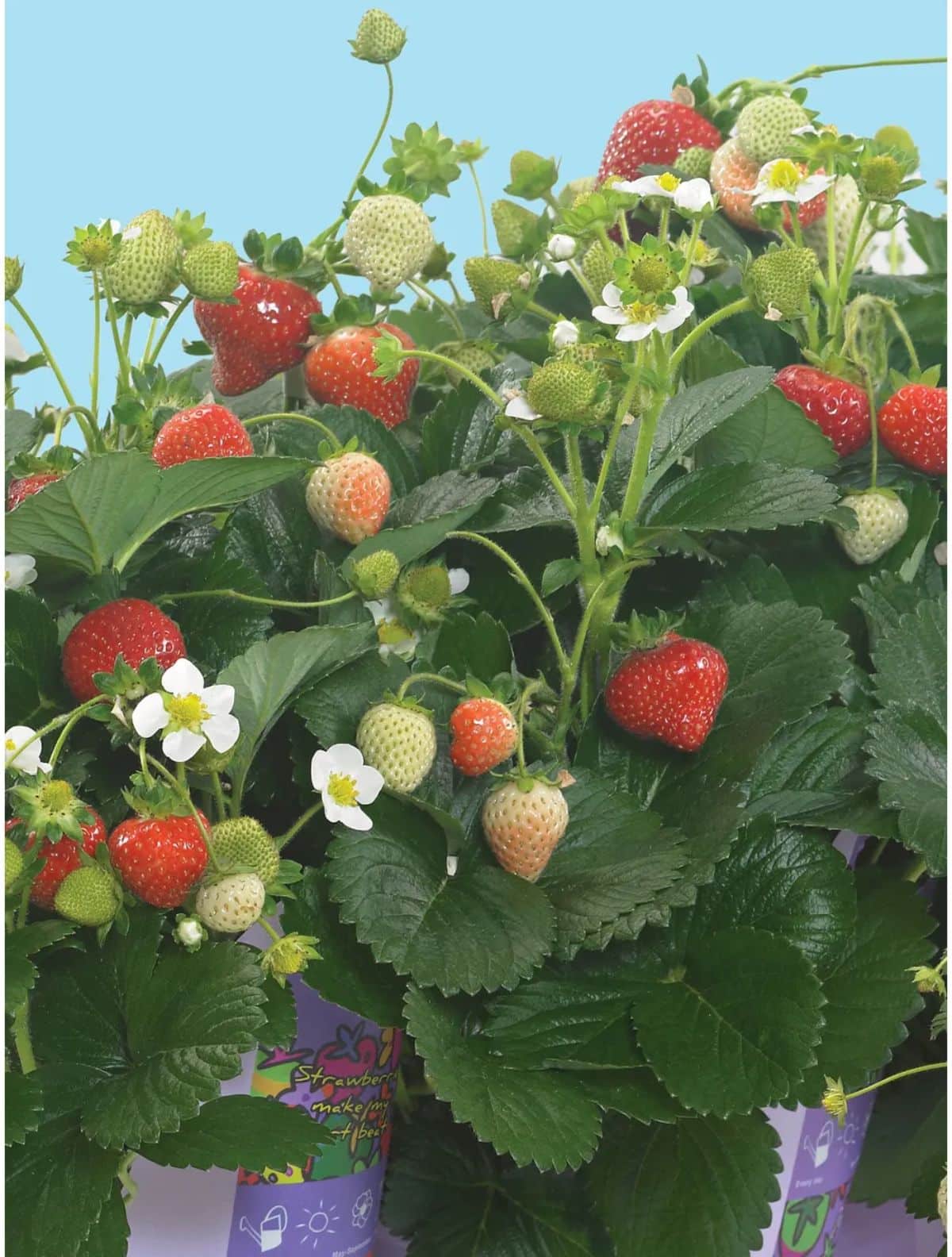 A hybrid variety developed recently by ABZ Seeds in Andijk, Holland. Growing in popularity among gourmet strawberry enthusiasts, Delizz is starting to catch on internationally.
Where to Grow
Grow Delizz strawberries in temperate climates. They will adapt to extreme hot and cold temperatures with proper care.
Growing Conditions
Give Delizz full sun to ensure a couple bountiful harvests during the growing season. Plant in rich, well-drained soil incorporated with compost. Mulch the plants for water retention and weed suppression, as well as for winter protection.
Notable Features
Delizz is the only variety to be an All-America Selection national winner in 2016. Very easy to grow and manage compact plants when grown in containers. Delizz can be propagated by seed and will grow true to its parent plant. Ornamental flowers give way to berries that protrude up above foliage, instead of hanging or drooping, giving the plant a unique look.
Growing Tips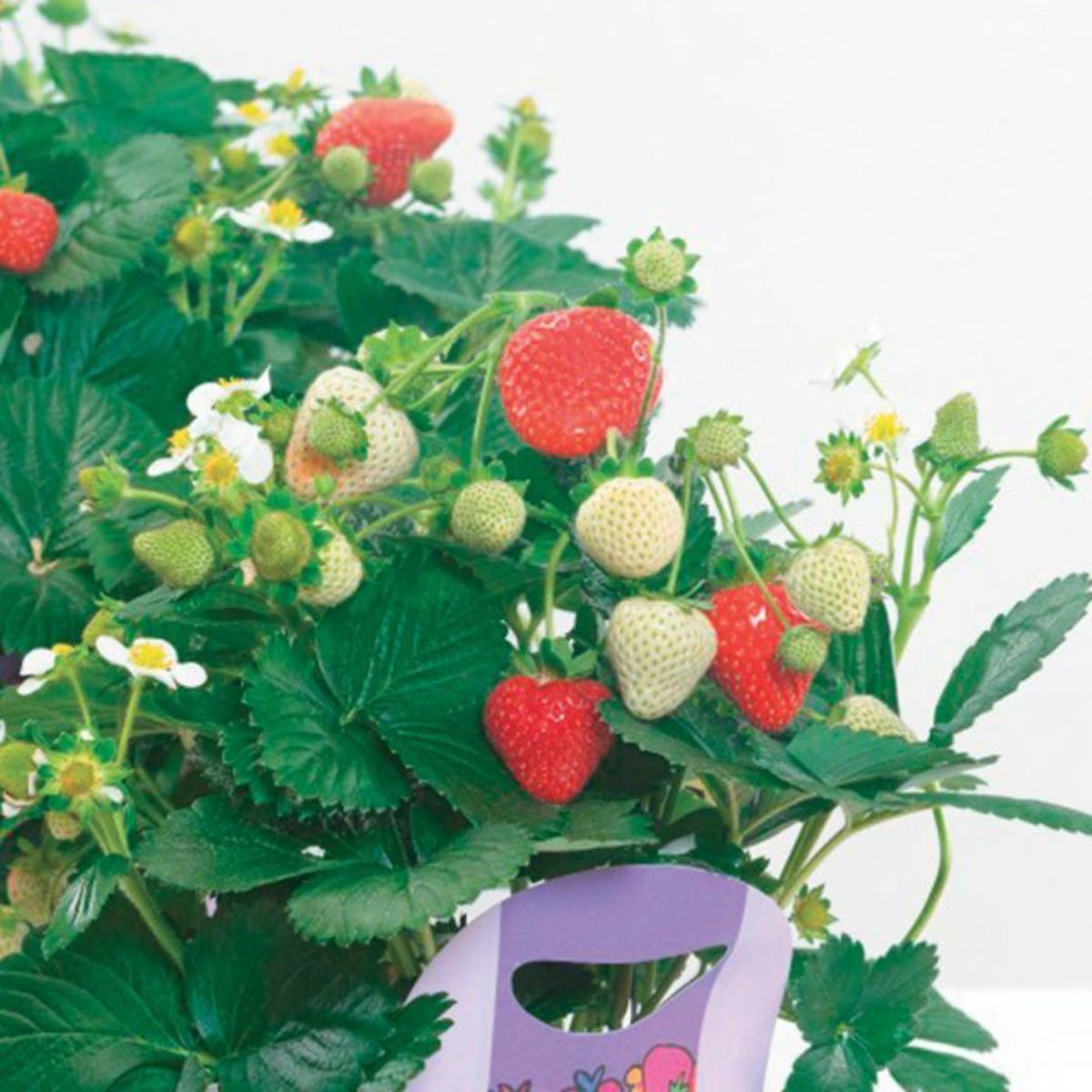 Compact, uniform plants perform admirably grown in containers like hanging baskets. Plants grow up to 24 inches (60 cm) in height but will only spread 12 inches (30 cm). Stay on top of picking to prolong the season and encourage fruiting. Seeds will grow to mature plants in as little as 3 months.
Where to Buy
Plants:
Seeds:
Best Uses
Delizz berries have a wonderful classic strawberry taste when eaten fresh.