Earliglow is a great variety to grow for beginners. It grows vigorously and sends out lots of runners. Fruit is ready for harvest early in the season. The attractive red berries have an excellent flavor, perfect for fresh eating and freezing. Home gardeners will be pleased with heavy yields of delicious berries.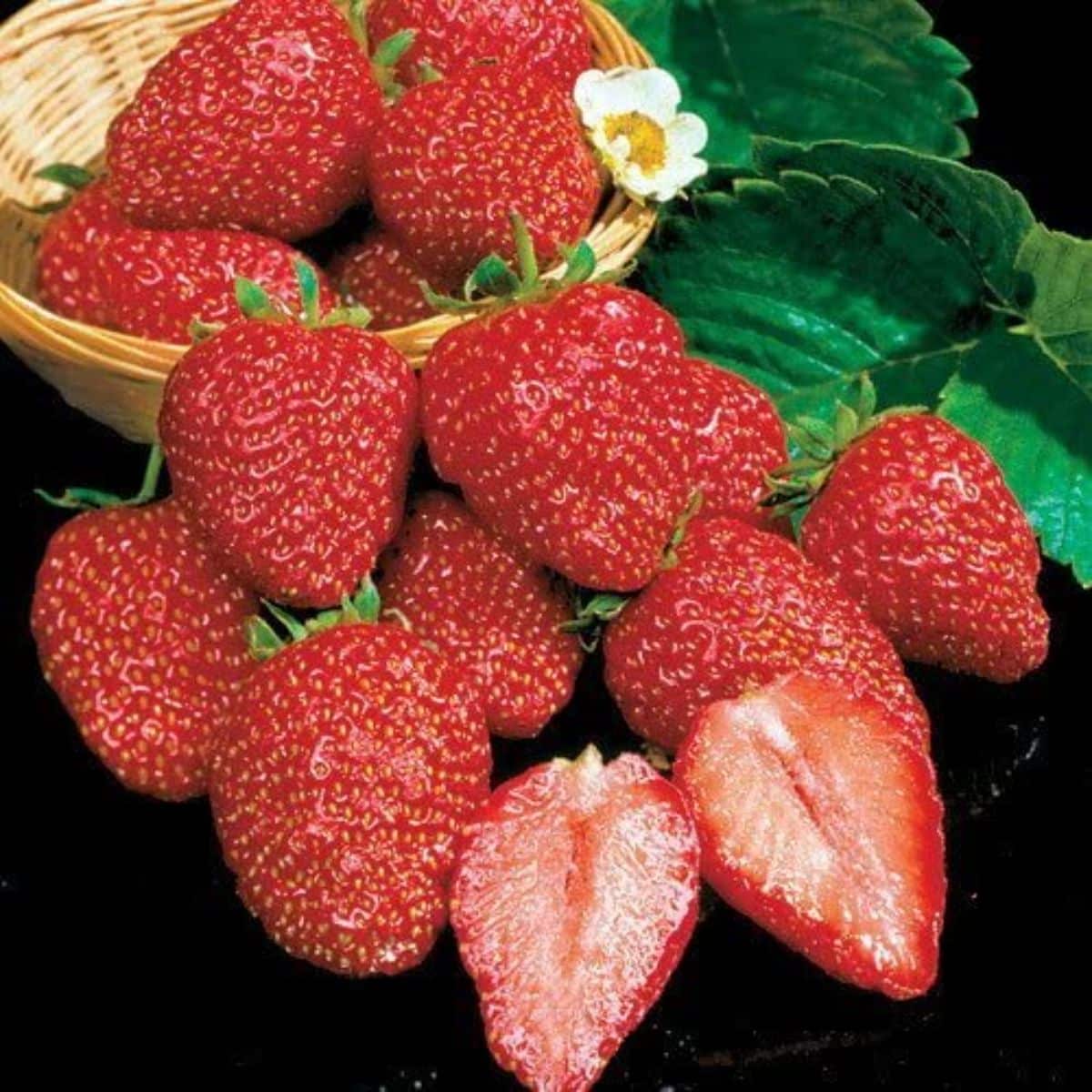 Jump to:
Introduction
| | |
| --- | --- |
| Hardiness Zone | Zones 4-8 |
| Exposure | Full Sun |
| Harvest | June, ready to harvest 1 year after planting |
| Soil | Ideal pH 6.5 – 6.8 |
| Water | Water regularly, 1 inch (3 cm) per week |
| Maintenance | Mulch, Fertilize in the spring and mid season |
| Plant Type | June-bearing |
| Berry Flavor | Classic strawberry |
| Berry Size | Medium |
History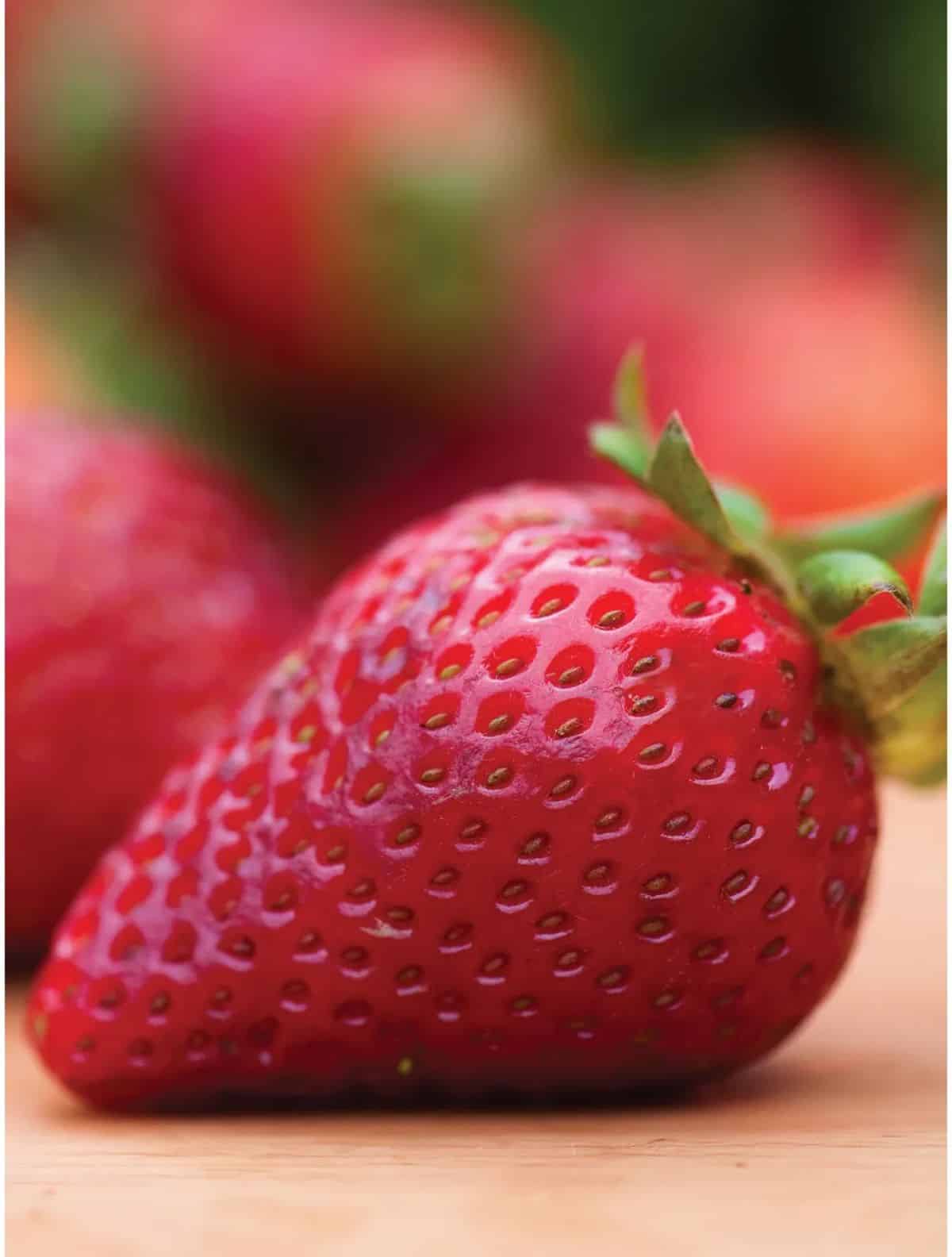 Earliglow is a hybrid, developed through a cross between (Fairland x Midland) and (Redglow x Surecrop).
Where to Grow
Earliglow can be grown in zones 4-8 and will adapt well to many different regions. They are frost resistant and hardy through cold winters. They may remain evergreen in frost free regions.
Growing Conditions
Give Earliglow a site with full sun. Plant them in a rich, well-drained soil. Keep soil moist by making sure plants receive 1 inch (3 cm) of water per week. Add compost to enrich soil and increase water retention. Lay down mulch to suppress weeds, keep roots cool and retain moisture. Remove old leaves after berries have been harvested to make way for new growth. Fertilize in the spring and again mid season. Plant Earliglow in rows, raised beds, as a border or in containers.
Disease Resistance
Earliglow is resistant to verticillium, red stele, leaf scorch and root rot.
Notable Features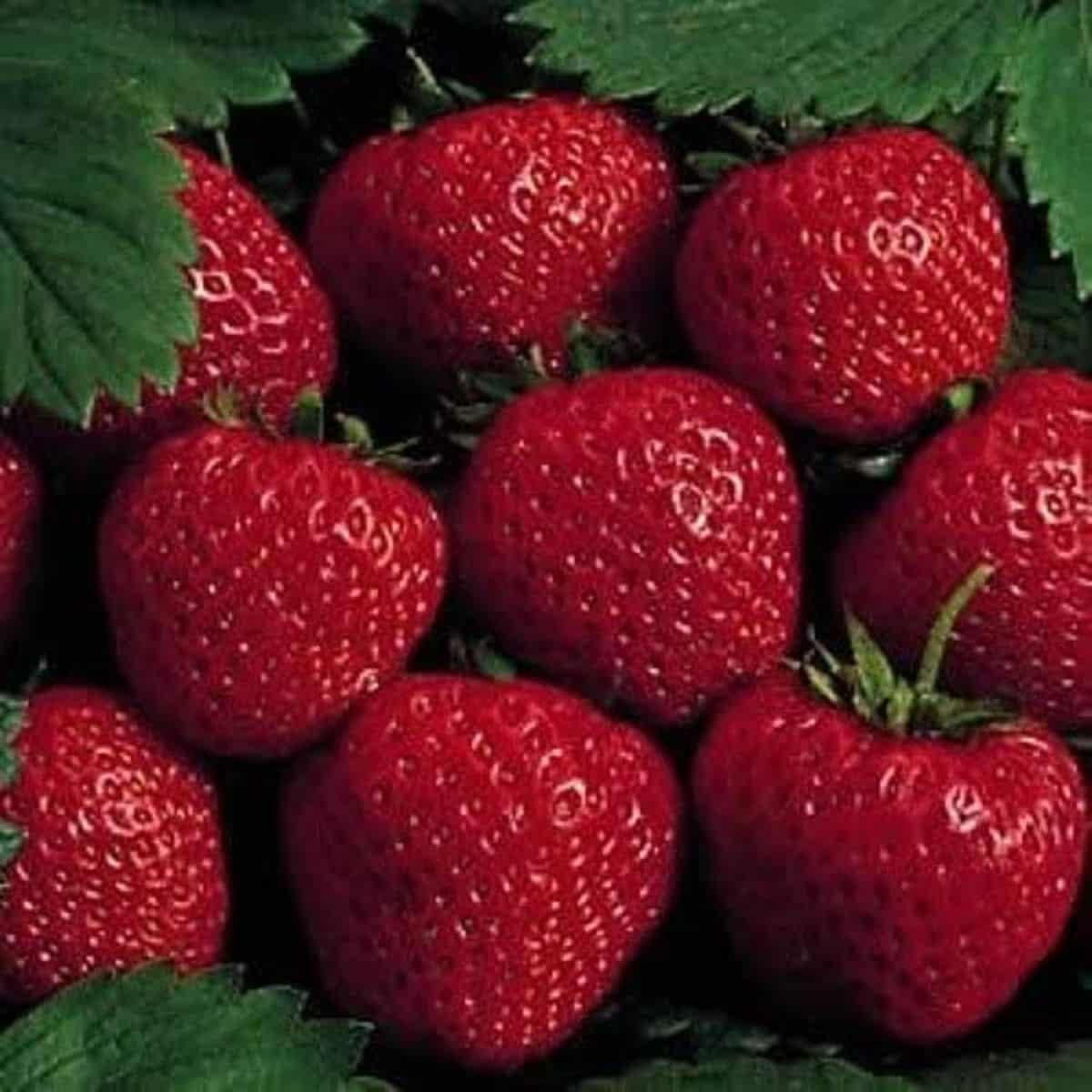 Earliglow will overwinter well. Produces heavy harvest in its second year and beyond. Self-pollinating. Early, abundant, concentrated harvests are great for commercial growers. A common variety grown for Pick-Your-Own services.
Growing Tips
Earliglow will grow to a height of 6-9 inches (15-22 cm) and will spread 12-18 inches (30-45 cm.) Fruit size will decrease towards the end of the season. Try growing Earliglow alongside an everbearing variety to stagger the harvest throughout the season. Let runners establish for larger harvests in following seasons. Thin them out as needed. Remove all flowers in the first season to redirect energy to the crown. Mulch well to protect against winter frosts.
Where to Buy
Plants:
Seeds:
Best Uses
Earliglow keeps and freezes exceptionally well. Try them baked in a pie or cooked down into preserves.