The strawberry world is abuzz with rumors and stories of a strawberry worth almost $500. The Japanese strawberry farmer, Mikio Okuda, has been growing strawberries for 45 years and took the world by storm with the stable development of his Bijin-Hime ("Beautiful Princess") Strawberry.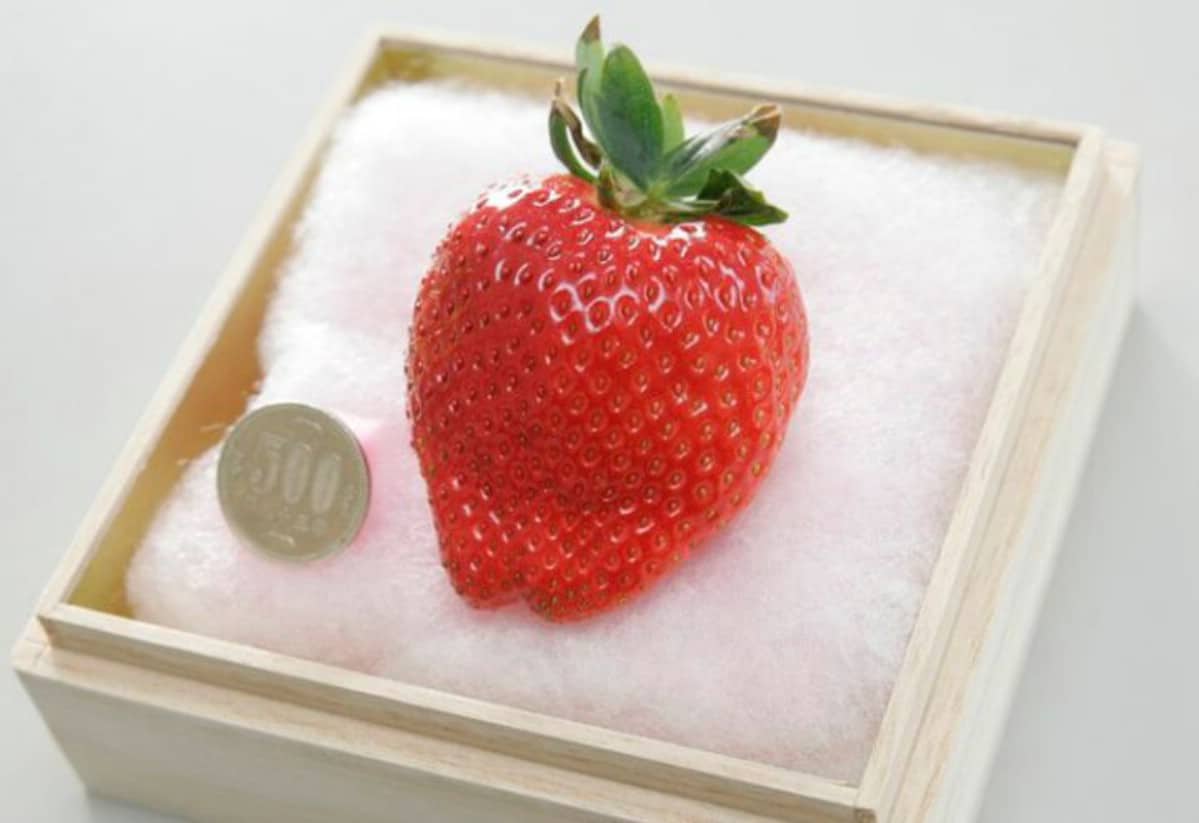 The culture of gift-giving in Japan and the limited farmland has driven a farming mentality that prizes quality over ship-ability and has resulted in some amazing fruits. This mentality has led Okuda-san to a breakthrough strawberry varietal that can get as big as a baseball and appeal to 4 of our 5 senses all at once.
Bijin-Hime strawberries are perfectly shaped with bright, shiny skin. When you bite into one, the juice runs freely but the texture is the perfect balance of soft and firm. The color remains bright red straight to the center.
The scent is sweet and reminds you of roses. The flavor is unmatched. It is sweet with none of the acidity that sometimes ruins our experience with grocery store varieties and even leaves a pleasant aftertaste.
Flavor Profile
Generally, we have observed that the larger the strawberry is, the less flavor it has. Not so with the Bijin-Hime! The prize strawberry variety is consistently blessed with exceptional flavor.
These very special strawberries have 13 degrees Brix which mean they are exceptionally sweet compared to the typical 10 degrees Brix we normally expect from strawberries. Coupled with lower-than-usual acidity, the flavors encapsulated in this sweetness would surprise you. Paul Hollywood, who you may recognize from the Great British Bake Off, said the flavor just makes you happy!
Okuda Farms
The magic that produces Bijin-Hime strawberries happens at Okuda Farms in Hashima, Gifu Prefecture in Japan. That is about 175 miles West of Tokyo near Mount Ontake Volcano. Could it be that volcanic soil has something to do with the flavor of these remarkable fruits?
Of course, Okuda-san can not share all of his secrets, but he has given us some great tips for our strawberry gardens. As in most of Japan, his strawberries are grown in plastic greenhouses through the winter months. This gives him tight control over the temperature of the soil and the air. He mulches his strawberry plants with rice straw to enhance that control even further.
The long, slow ripening makes such big strawberries super flavorful. The temperature also affects the texture and lowers the acidity of the fruit which allows the flavors to sing.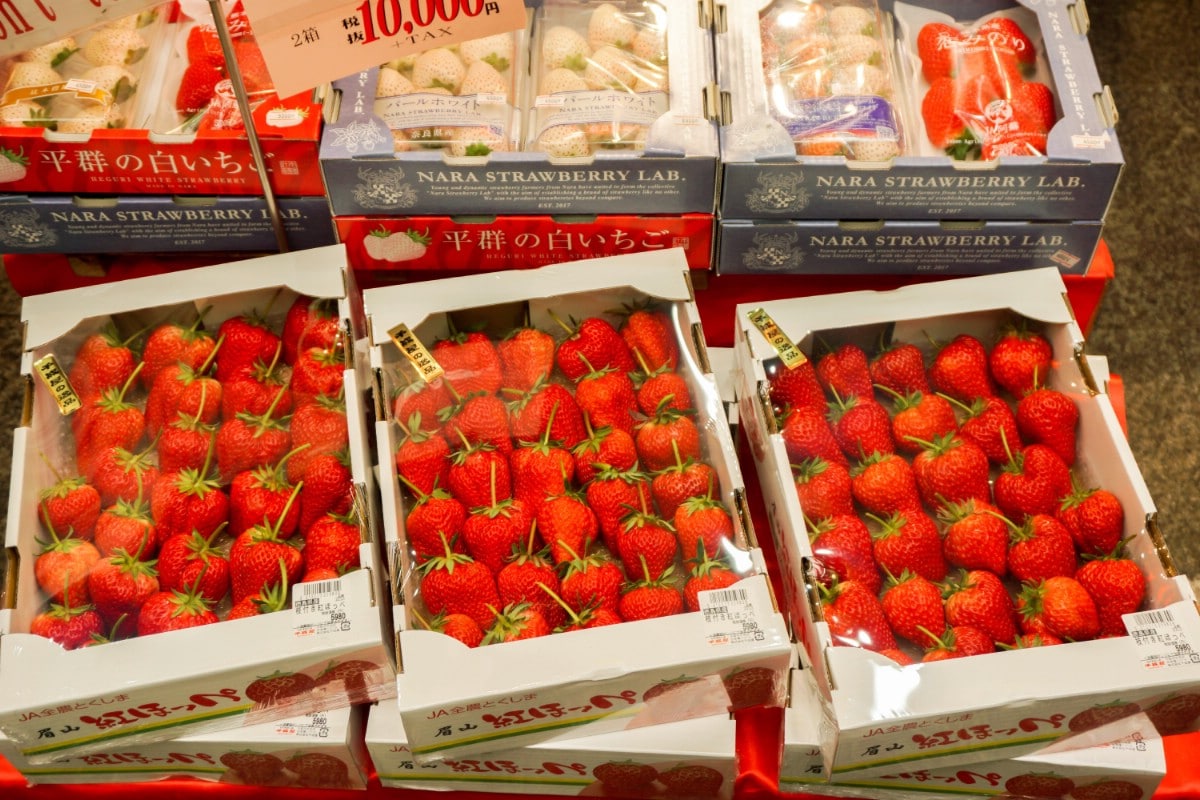 Fun Facts From Okuda Farms
The strawberry plants at Okuda Farms are all pollinated by honeybees whose hives are kept inside the plastic greenhouses with the precious plants. Okuda-san may pollinate some special flowers by hand though. He looks for flowers with 8-9 petals instead of the usual 6 because they will produce the biggest berries.
Every Bijin-Hime strawberry plant is a clone of the parent plant. 13 years of trials finally resulted in a stable plant that produced consistent berries every time. You can't grow this variety at home but you can use some of Okuda-san's temperature-control techniques to enhance the varieties that grow best in your Zone.
During the strawberry season from December to March, you can pick and eat the strawberries yourself at Okuda Farms on weekends and holidays for a fee. Is anyone interested in a trip?
It may be a bit far for most people to travel to Japan to taste this magical berry which doesn't ship very well. However, you can taste an exceptional Japanese strawberry by Oishii that is being grown in New York, New Jersey, and Los Angeles. The Omasake strawberries cost $50 for 8 berries and you must be in a position to pick up your order or live near enough to benefit from delivery.