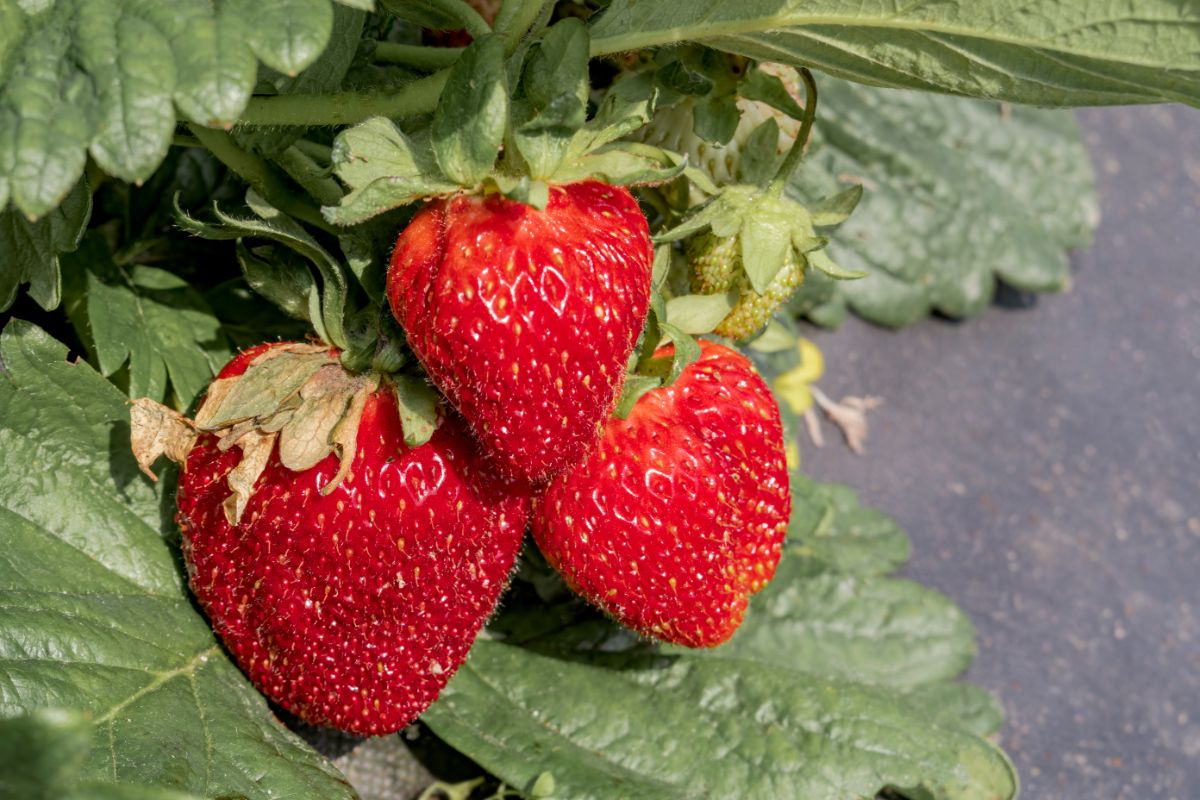 A durable and prolific, standout strawberry, Jewel's production pleases commercial growers and abundant harvests of delicious fruits have captivated home gardeners. It's not a fussy plant, easy to establish and grow, lending to its popularity among all growers.
Jump to:
Introduction
| | |
| --- | --- |
| Hardiness Zone | Zones 4-8 |
| Exposure | Full Sun |
| Harvest | Mid June to early July |
| Soil | Ideal pH 6.5 – 6.8 |
| Water | Water regularly |
| Maintenance | Mulch and add compost |
| Plant Type | June-bearing |
| Berry Flavor | Very sweet |
| Berry Size | Large |
History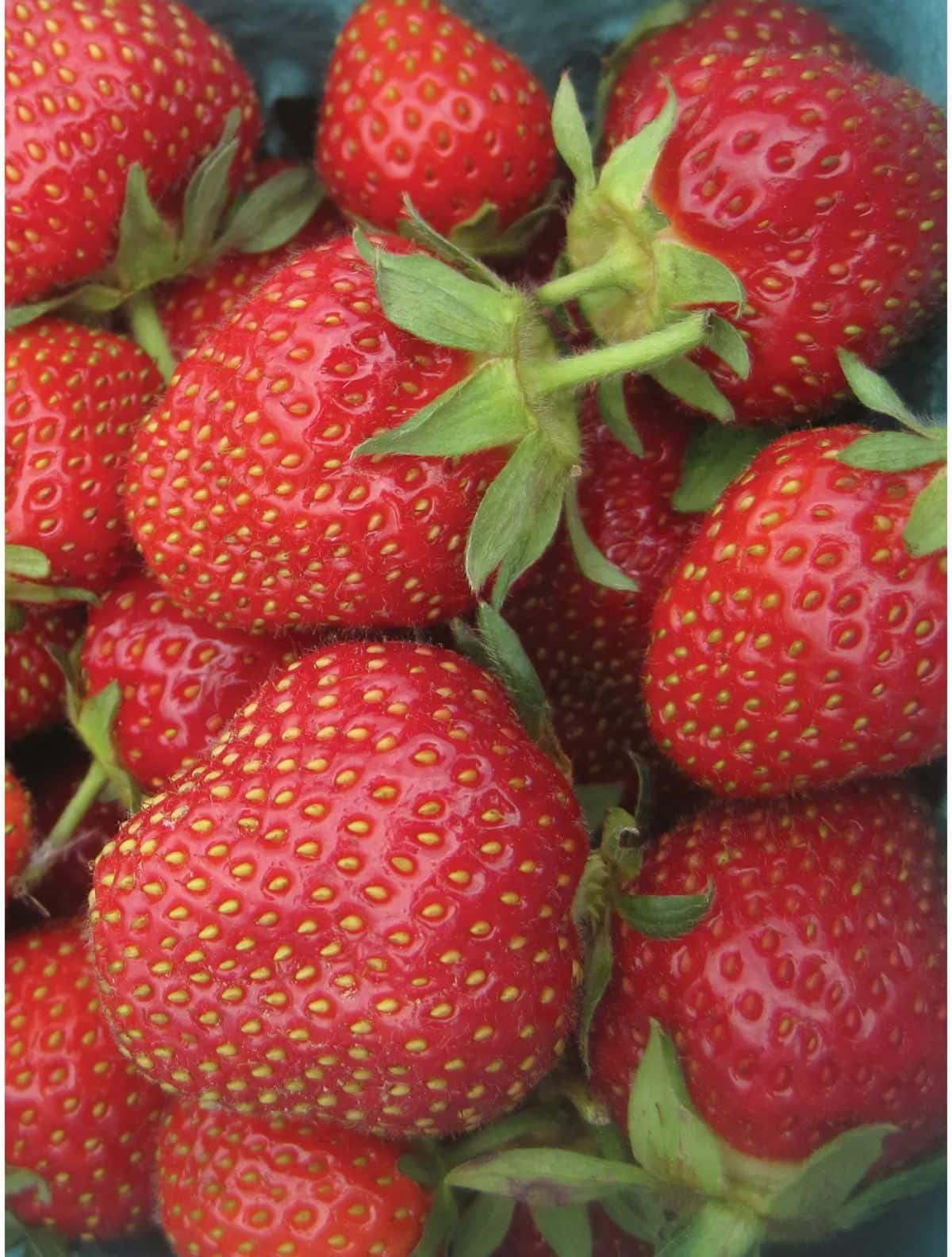 Jewel is a hybrid resulting from the cross of (Senga Sengana x NY E-58) x Holiday. Developed by Cornell AgriTech and released in 1985.
Where to Grow
Jewel strawberries are versatile and reasonably cold hardy. Grow them in zones 4-8. They will adapt to different climates and hold up well in all weather conditions.
Growing Conditions
Jewel strawberries should be grown in full sun and planted in fertile, well-drained soil. Keep soil moist and well fed with an application of compost at the beginning and end of every season. Mulch around the plants to retain moisture, keep roots cool and suppress weeds. Mulch over the plants at the end of the season to protect from hard winter frosts.
Disease Resistance
Jewel has a strong resistance to most diseases.
Notable Features
With Jewel, growers can expect high yields of large wedge shaped berries over the course of a long fruiting season. The berries are durable and hold up well to transporting and storing, making them a popular variety in Pick Your Own patches. Fruit is firm and juicy, with a distinct aroma and flavor. Jewel self pollinates.
Growing Tips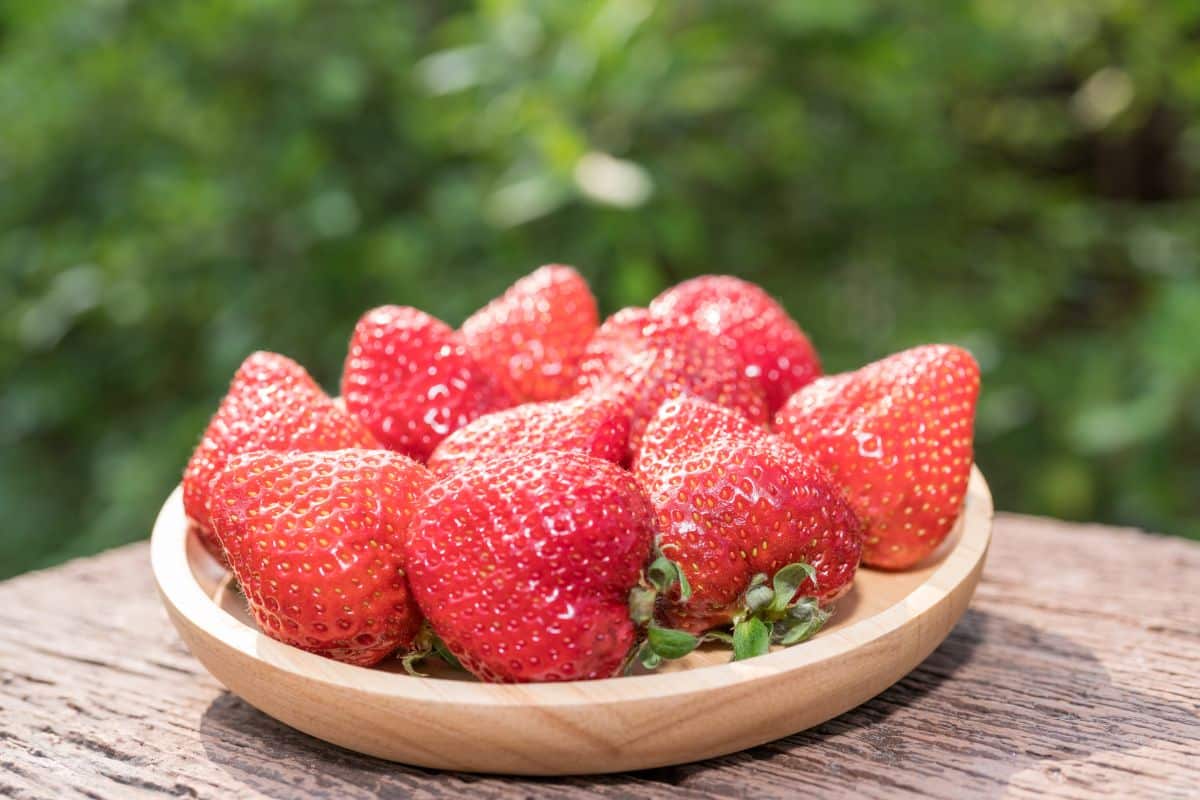 Pinch off flowers for the first season. Energy will be forced back into developing the crown and a strong root system. Jewel will produce abundantly starting in its second year. Plants will bear fruit for 3-5 years. An infinite supply can be had by propagating runners and daughters as they set. Keep foliage as dry as possible to prevent fungal diseases. Harvest berries as they ripen and snap off with a small piece of stem still attached. Space plants 12 inches (30 cm) apart.
Where to Buy
Plants:
Best Uses
Jewel holds up great when frozen. Intense sweet flavor of fresh berries can be enjoyed eaten fresh or used in desserts or cold fruit drinks.