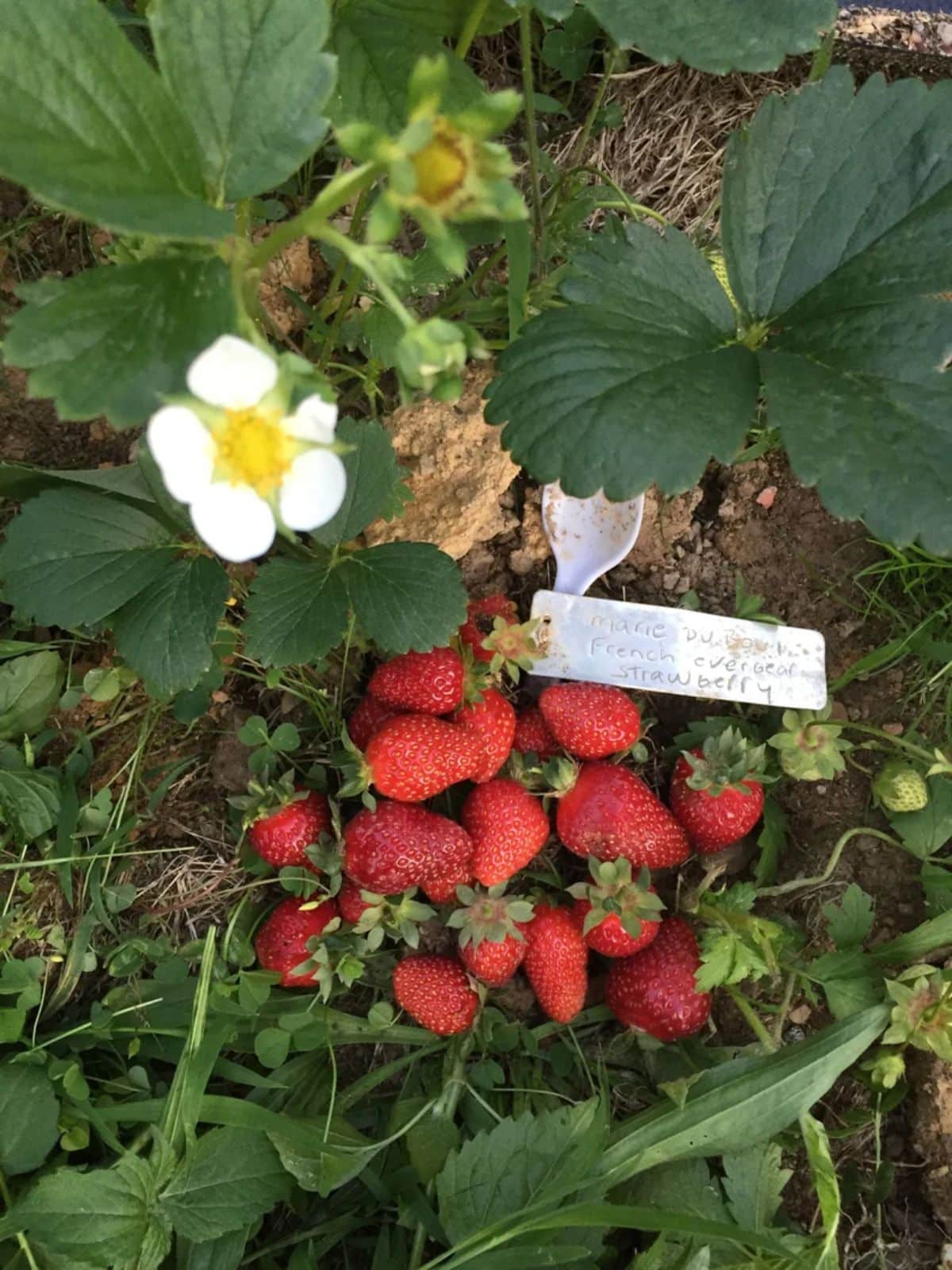 Mara Des Bois is an everbearing variety that grows vigorously, producing shiny red aromatic gems. It has the best taste and scent among all everbearing varieties. Mara Des Bois has especially endeared its medium sized berries to home gardeners.
Jump to:
Introduction
| | |
| --- | --- |
| Hardiness Zone | Zones 4-7 |
| Exposure | Full Sun |
| Harvest | Late Spring to Fall |
| Soil | Ideal pH 6.5 – 6.8, |
| Water | Water regularly |
| Maintenance | Mulch, amend soil with compost |
| Plant Type | Everbearing |
| Berry Flavor | Sweet, amazing wildberry aroma |
| Berry Size | Medium |
History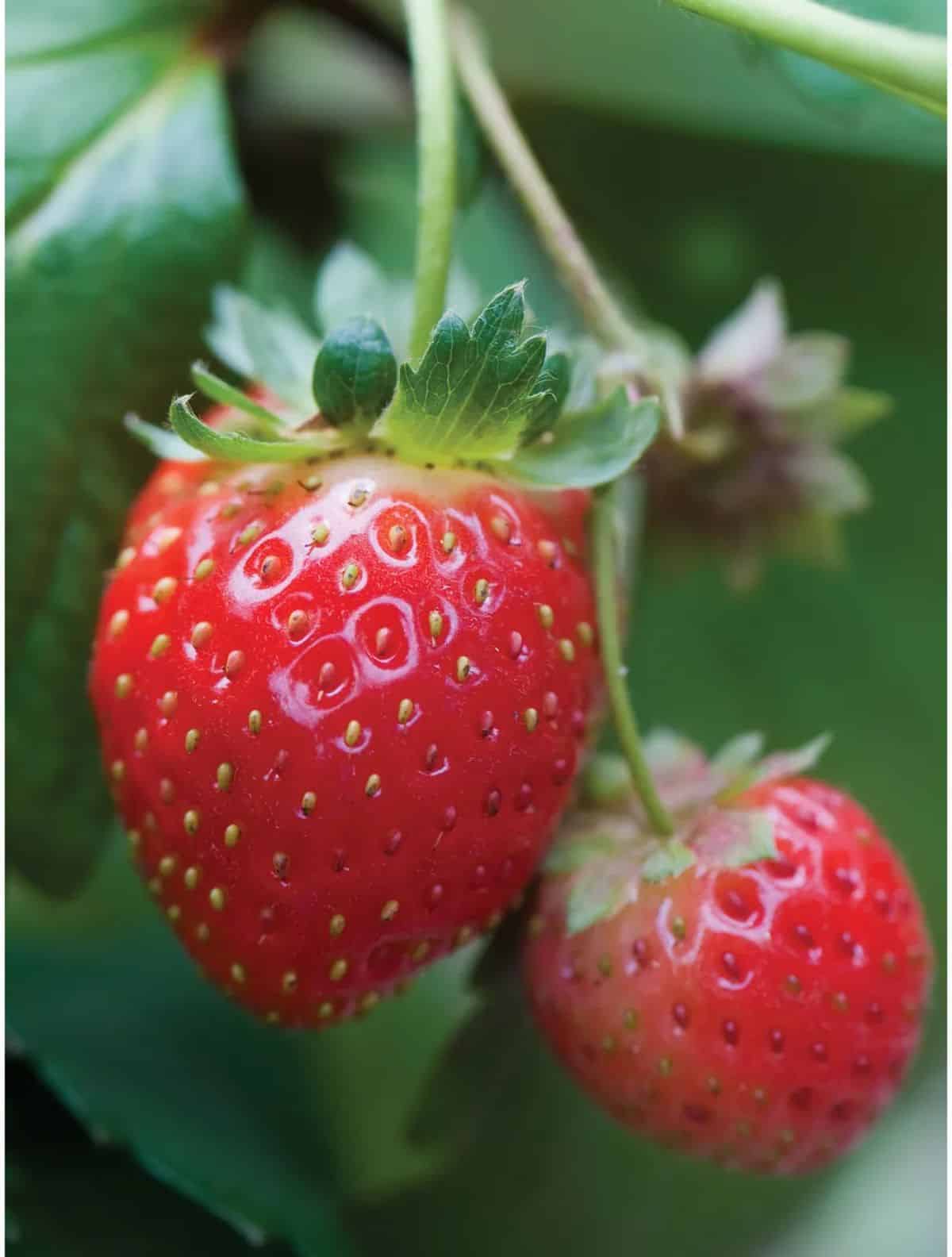 Mara De Bois was produced by French breeder Jacques Marionnet in Soings En Sologne, France in 1991. The hybrid has the following lineage (Gento x Ostara) x (Red Gauntlet x Korona). Mara De Bois strawberries are grown commercially in France and on smaller scales in the United States.
Where to Grow
A versatile everbearer, Mara De Bois will grow best in temperate climates. Can withstand heat and cold with proper preparations. Cover or shade in hot weather and mulch for insulation in the winter and spring of cold regions.
Growing Conditions
Mara Des Bois will thrive in full sun, grown in fertile, well-drained soil. Feed beds with plenty of organic matter, use mulch to retain moisture and keep down weeds. Plant in the spring and get a summer and fall harvest that same year. Expect production in the following spring as well. Mara Des Bois is a long season, high producer of medium sized, heart shaped berries.
Notable Features
Glossy red berries with excellent aroma and taste. Home gardeners love the low maintenance and long seasons of tasty fresh fruit. Mara Des Bois will perform well in containers and raised beds. Some claim they are the 'perfect strawberry.'
Growing Tips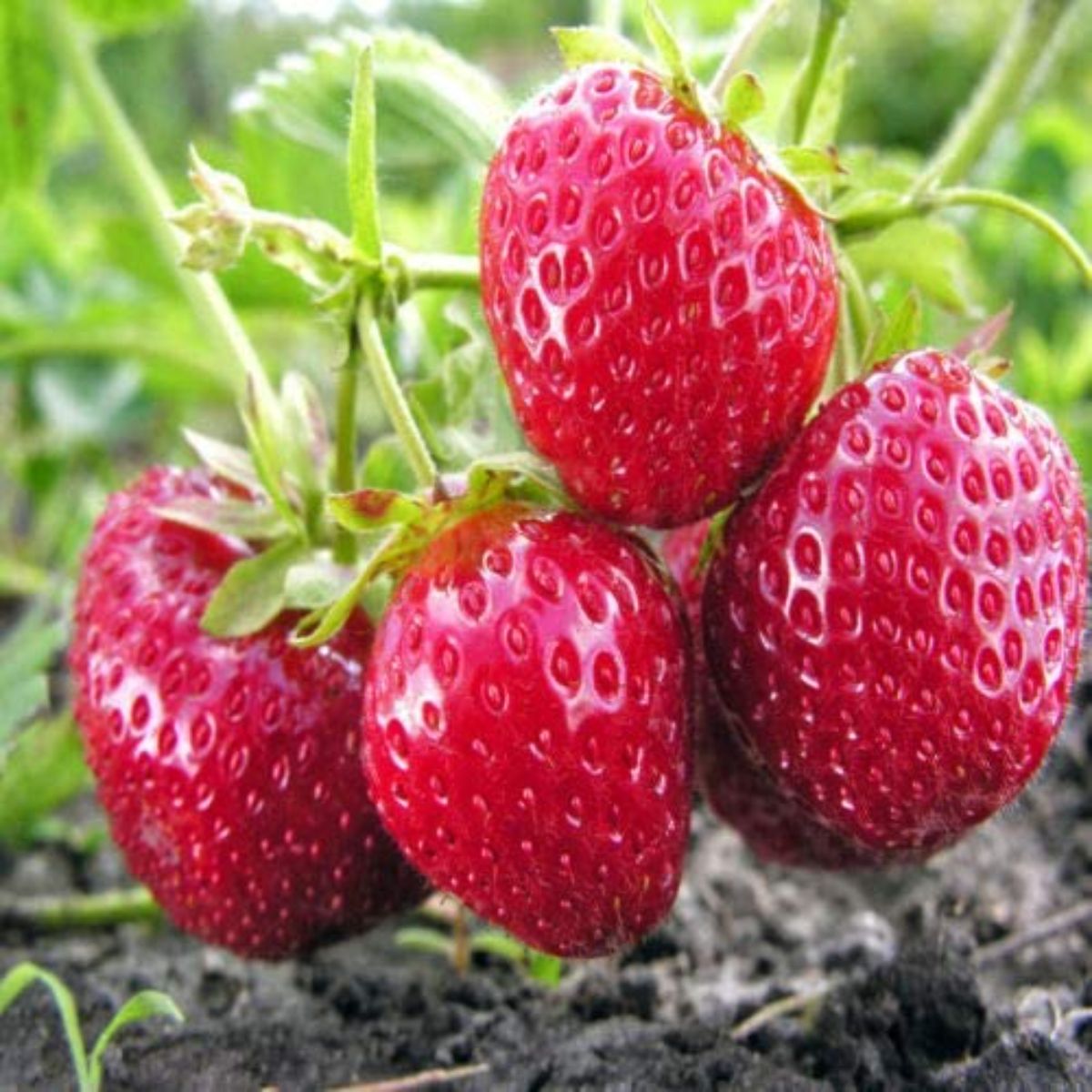 Pick berries as they ripen to promote blooming and increase yield over the course of the season. Mara Des Bois berries don't have a long shelf life. Immediately refrigerate them and use them within 3-5 days. First flowers can be pinched off of young plants. Let runners set new plants or dig out to relocate to fill garden space or plant into new containers.
Where to Buy
Plants:
Seeds:
Best Uses
Mara Des Bois' fresh flavor should be cherished. Eat straight from the garden or slice them for salads, desserts and drinks. They also freeze well.