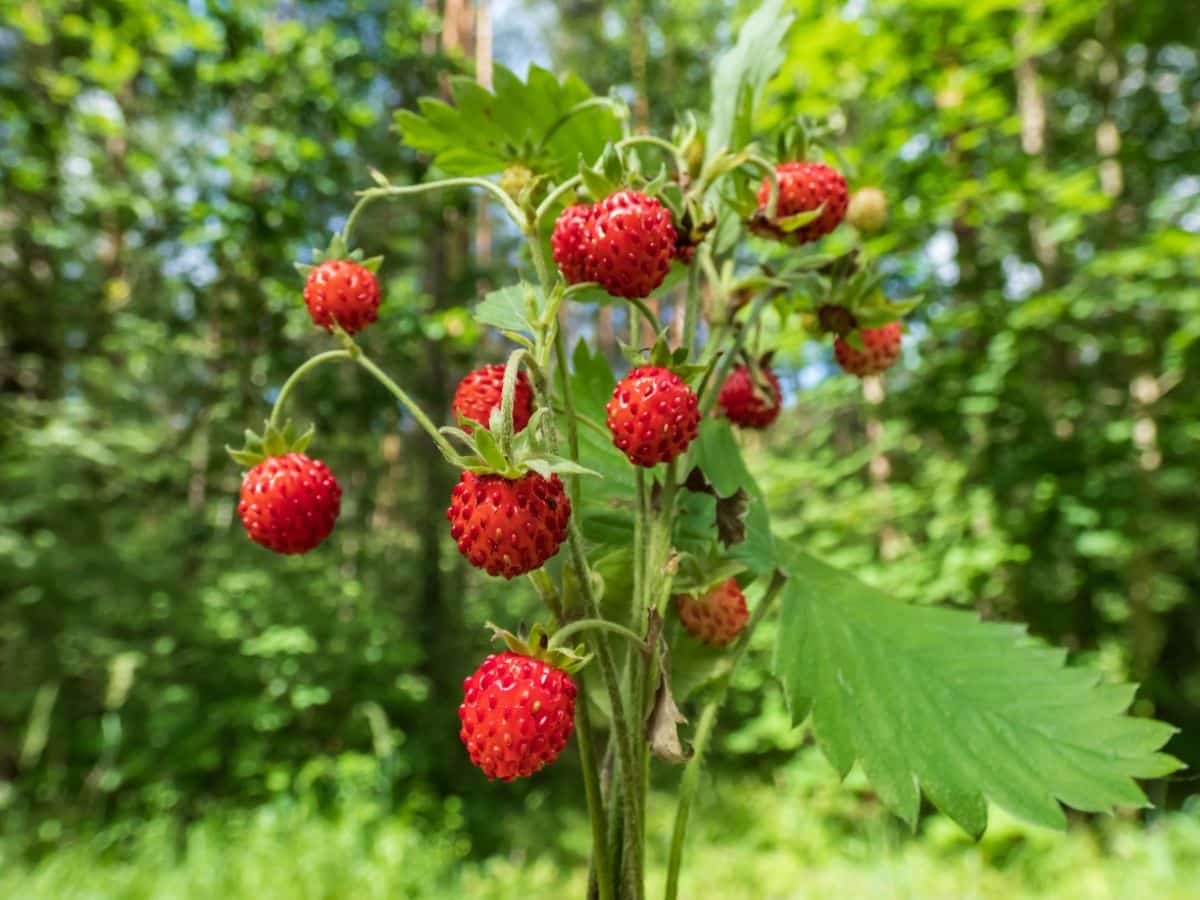 Mignonette is a French everbearing variety of strawberries. It's considered an alpine strawberry and wild strawberry. Their wild nature allows them to be grown in any climate with little maintenance.
The teardrop-shaped berries can grow large for an alpine variety, up to 1 inch (3cm). Mignonette will provide growers with plenty of fresh berries from June until early autumn. It's a compact prolific producer of small, sweet wild berries.
Jump to:
Introduction
| | |
| --- | --- |
| Hardiness Zone | Zones 3-9 |
| Exposure | Full Sun, partial shade |
| Harvest | June – September, pick fruit in 80 days from seed |
| Soil | Ideal pH 6 – 6.5, prefers slightly acidic soil |
| Water | Water evenly, can tolerate periods of drought |
| Maintenance | Fertilize, mulch heavily for the winter |
| Plant Type | Everbearing |
| Berry Flavor | Sweet, wild, heirloom flavor |
| Berry Size | Small – Medium |
History
Mignonette is an improved version of the heirloom Reine de Valle strawberry. Like other alpine varieties, Mignonette is often propagated by seed, growing true to its parent plant.
Where to Grow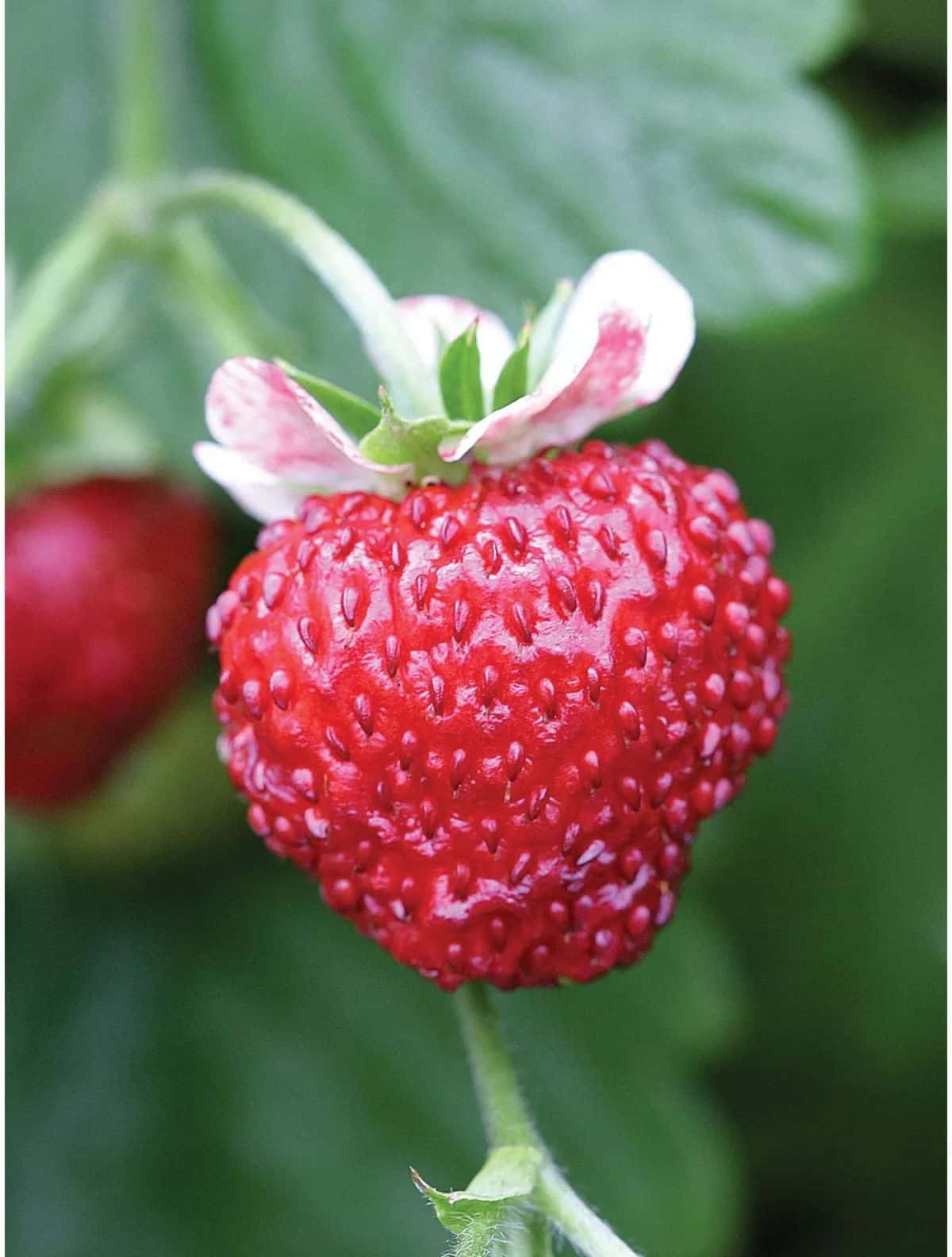 This alpine berry is quite hardy and tolerant, it can be grown from zones 3-9. They're versatile as well and will work perfectly as borders, groundcovers and in containers.
Growing Conditions
Mignonette strawberries prefer full sun. Because of their wild nature, they can also survive and produce with partial shade. Especially in hotter regions, afternoon shade is desirable.
Plant berries in well-drained soil and supplement with compost or fertilizer at the time of planting. Mignonette will yield fruit in their first year from seed, blooming heavily in spring and fall, while taking a break during hot summer months.
Notable Features
Largest, best tasting alpine variety, in the opinion of many growers. Like most alpine varieties, Mignonette won't send out many runners. What runners do appear in the first year, let them spread and establish between the gaps of the new planting.
Mignonette will companion well with beans, peas, lettuce, spinach, onion, garlic, thyme, and borage. Avoid planting among brassicas like cabbage, kale, broccoli, or mustards.
Growing Tips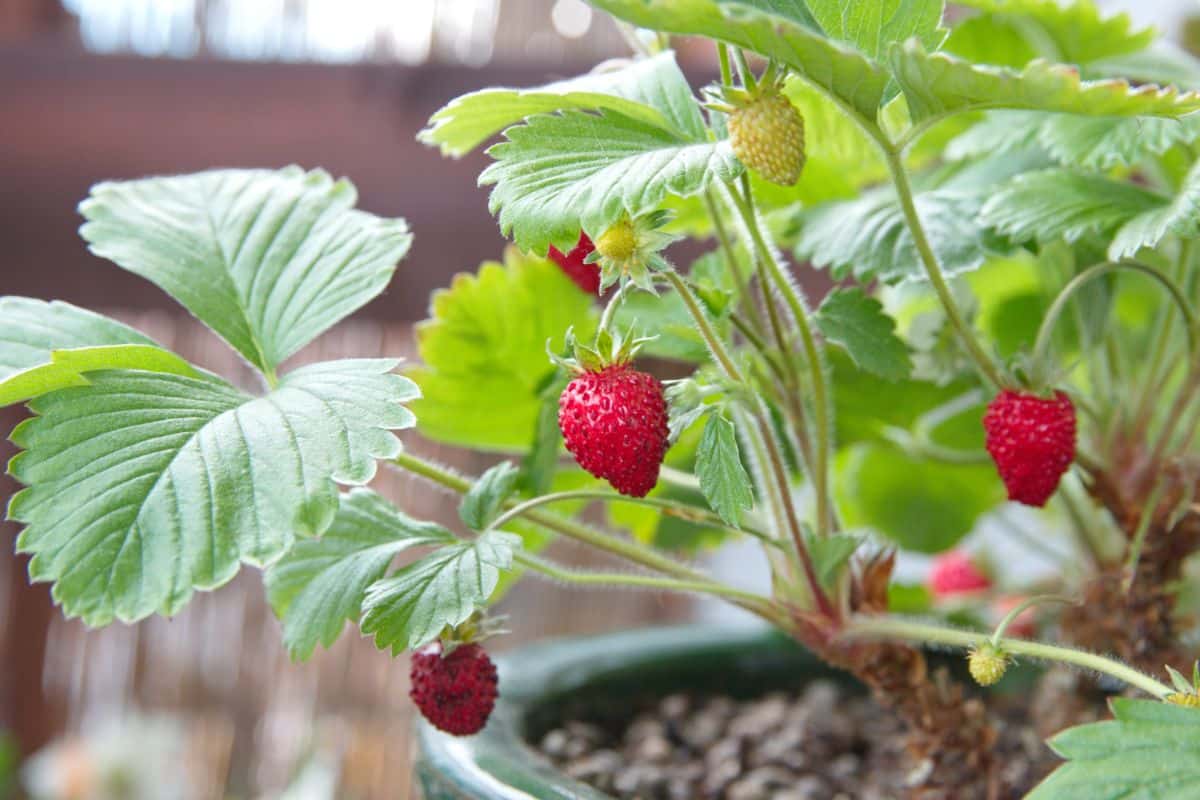 Mulch to prepare for winter. Of alpine varieties, Mignonette is susceptible to hard freezes. Sow seeds indoors early in the winter, December-February, to harvest berries the first year.
Stratify seeds by planting in moist soil in trays or pots, wrapping in plastic, and putting them into the refrigerator for 3-4 weeks.
Or, simply refrigerate the seed packet for 3-4 weeks, remove them and then plant in moist soil. Move trays or pots under bright grow lights and maintain a warm temperature 65-75 degrees.
Keep soil moist and the area ventilated to prevent damping off. Germination can take up to a couple of months. When plants have three true leaves, they're ready to be hardened off to prepare for transplanting.
Where to Buy
Plants:
Seeds:
Best Uses
Enjoy the sweet heirloom flavor eaten fresh, or gather a bunch for baking and small batch preservation.