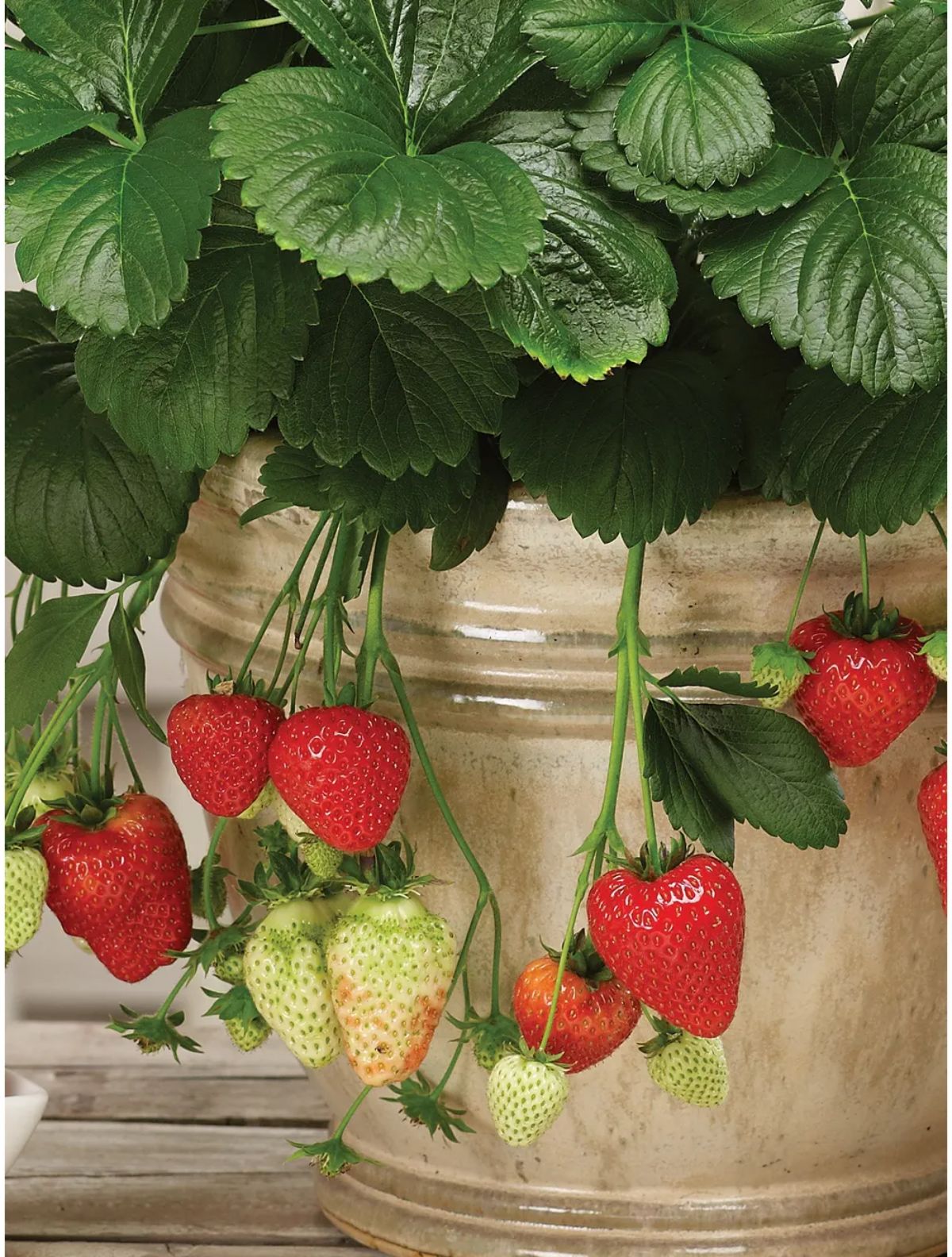 Montana is a compact, ornamental variety that produces extra large white flowers and an abundance of berries. They can be grown as mounds in the garden, but do exceptionally well in containers like hanging baskets or window boxes.
Jump to:
Introduction
| | |
| --- | --- |
| Hardiness Zone | Zones 3-8 |
| Exposure | Full Sun |
| Harvest | Summer – Fall |
| Soil | Ideal pH 6.5 – 6.8, rich, well-drained loam |
| Water | Moderate, keep soil moist, don't overwater |
| Maintenance | Mulch, add compost in the spring and fall |
| Plant Type | Everbearing |
| Berry Flavor | Sweet |
| Berry Size | Medium |
History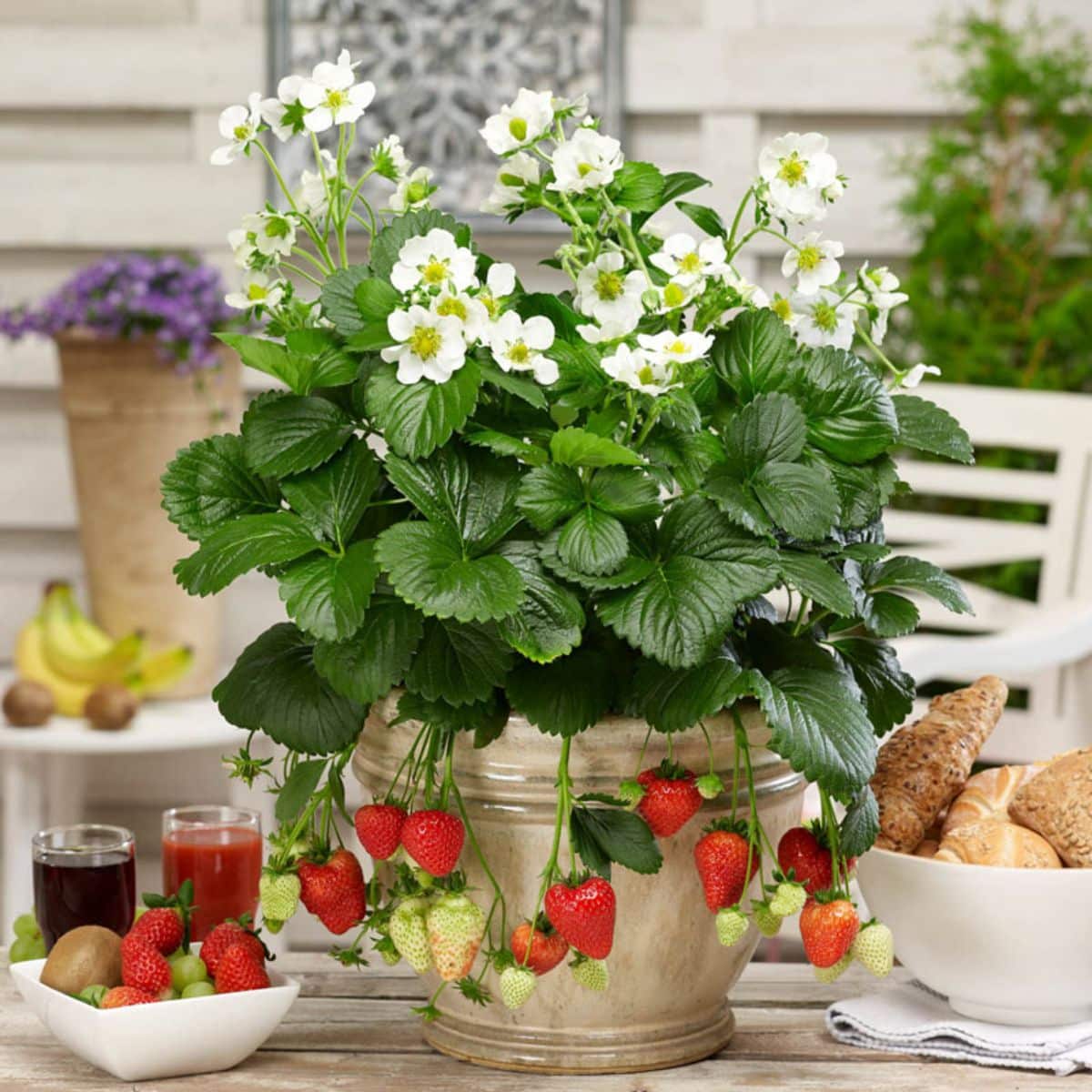 A fairly new variety, bred for large, attractive flowers and sweet, everbearing fruit.
Where to Grow
Grow Montana in zones 3-8. This variety has a wide range of territories it can be grown. Provide shade or cover during hot summer months while it takes a break from flowering. Very cold hardy when protected from winter frosts.
Growing Conditions
Montana needs full sun to produce maximum amounts of flowers and berries. Plant in rich, well-drained soil and supplement with organic material in the spring and fall. Water young, establishing plants well.
Lay a thin layer of mulch around the base of the plants to keep roots cool, retain moisture and suppress weeds. Plants grow in upright, compact mounds, perfect for all types of containers.
Notable Features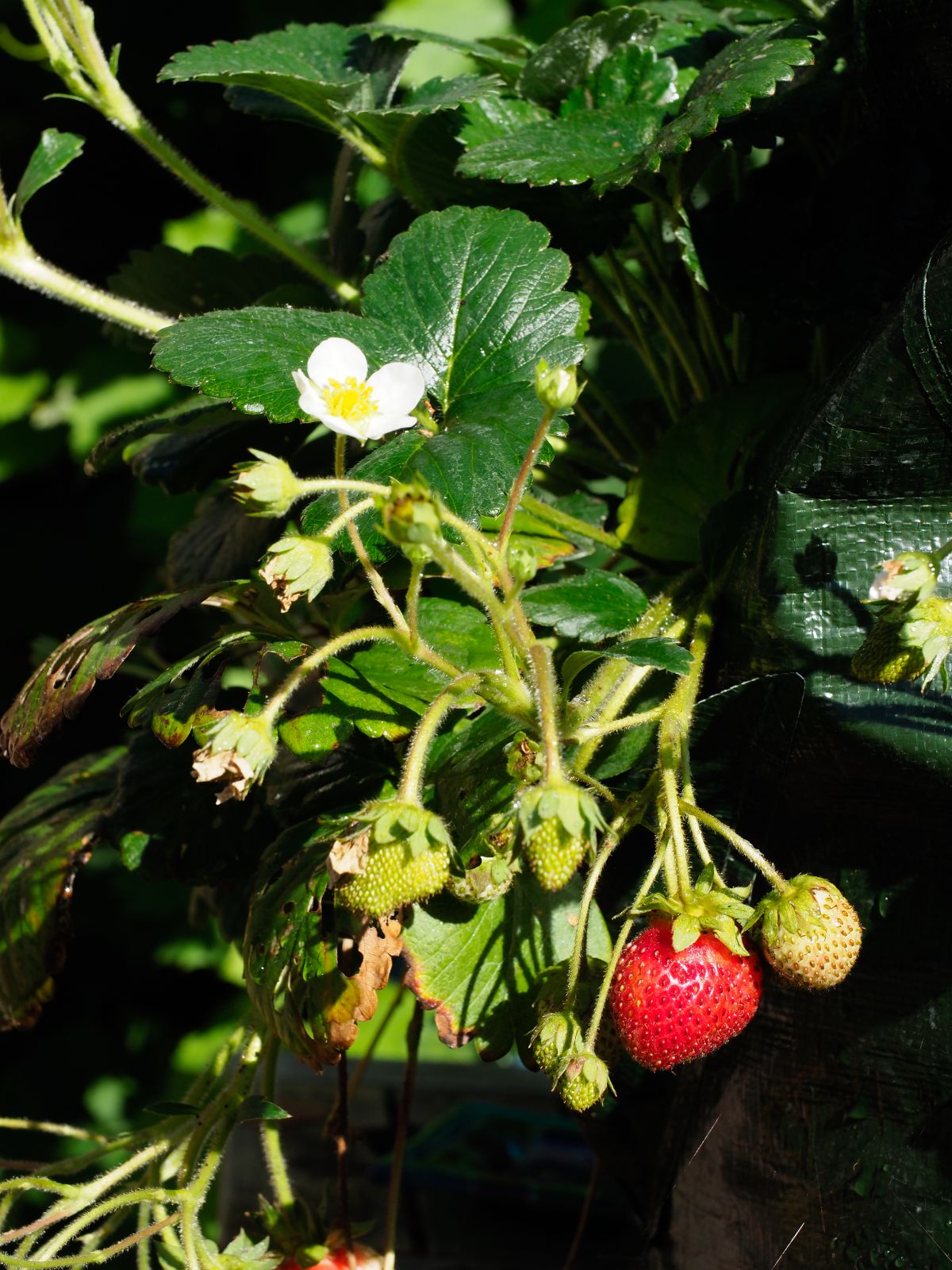 Montana is one of the most productive ornamental varieties. Grows vigorously and produces sweet, heart-shaped fruit for the majority of the growing season. Large flowers are edible and make a beautiful garnish for salads or drinks.
Growing Tips
Montana can grow tall, from 10-24 inches (25-60 cm), and will sprawl the same distance 10-24 inches (25-60 cm). Plants will produce plenty of fruit in the spring, early summer, and fall, but may take a break during the hottest periods of summer.
Where to Buy
Plants:
Seeds:
Best Uses
Montana's sweet flavor makes it a great choice for baking, jams, and eating fresh.