Purple Wonder is a stunning berry to behold. The first purple strawberry has high sugar and antioxidant content, making it both super sweet and extra healthy. The ease of care and heavy harvest of fresh summer fruit makes Purple Wonder an obvious choice for those looking to try a berry that's new and unique.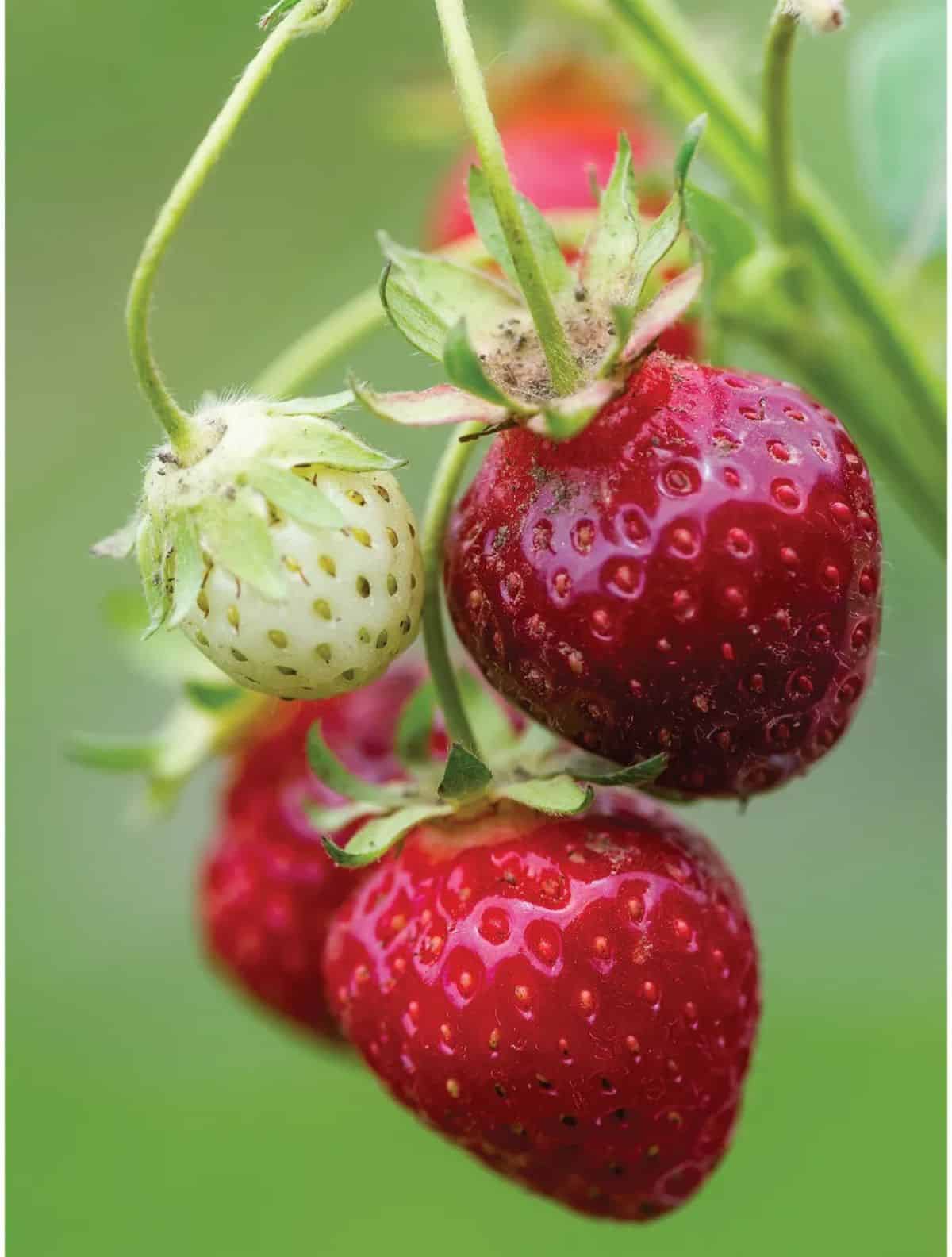 Jump to:
Introduction
| | |
| --- | --- |
| Hardiness Zone | Zones 4-8 |
| Exposure | Full Sun |
| Harvest | A few week period in June |
| Soil | Ideal pH 6.5 – 6.8 |
| Water | Regular watering |
| Maintenance | Feed well in spring and fall |
| Plant Type | June-bearing |
| Berry Flavor | Strong strawberry flavor, extra sweet |
| Berry Size | Medium |
History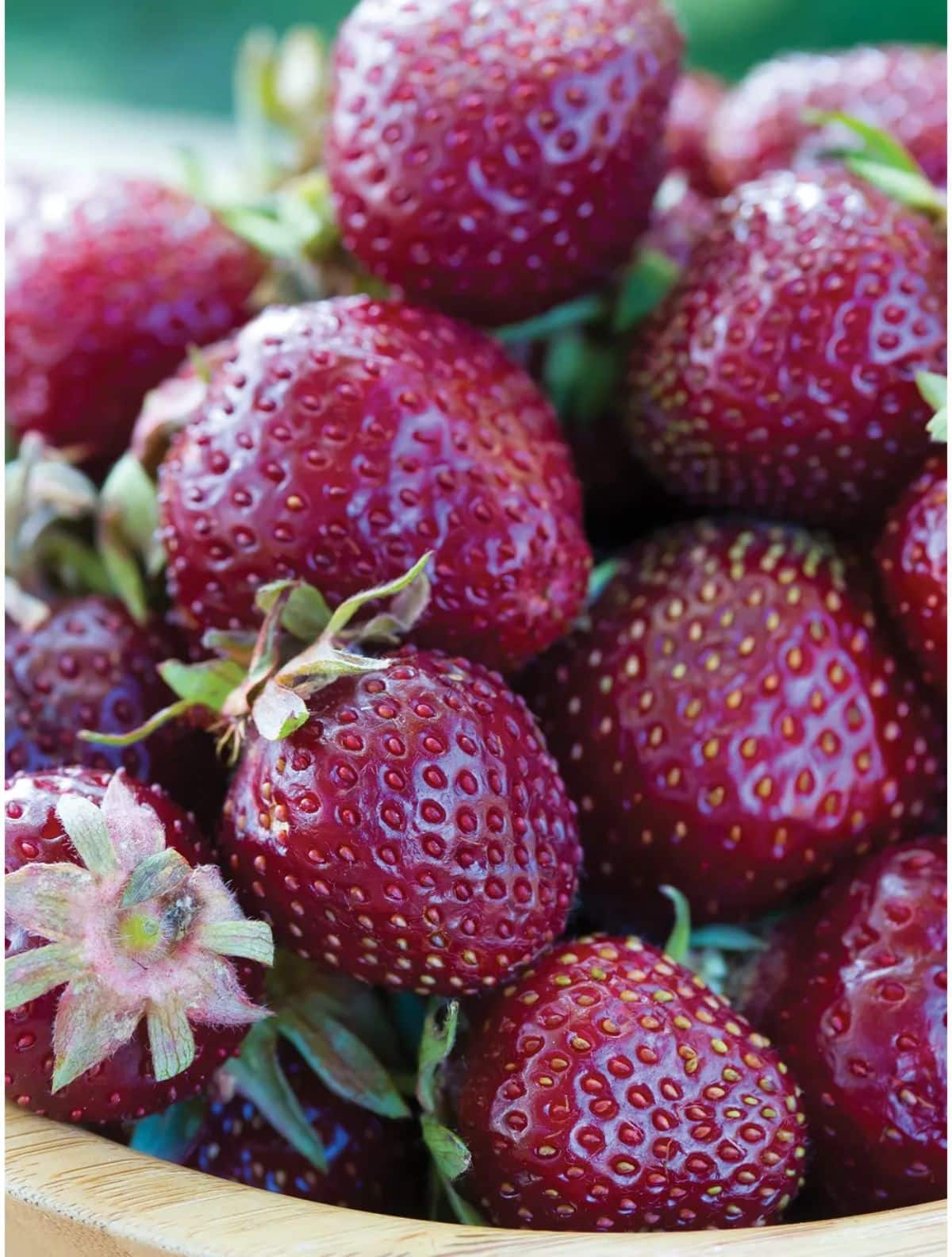 A recent release (2012) from Cornell University, Purple Wonder is now widely available and extremely popular among home gardeners. It is the 42nd variety developed by Cornell's small-fruits breeding program. Purple Wonder had been in the works since 1999 and is finally in its perfected form.
Where to Grow
Purple Wonder was developed to adapt to different climates across the US. It is cold and hardy in areas like the Midwest and Northeast, but will also produce well in warmer, drier climates.
Growing Conditions
Purple Wonder grows best in full sun and when planted in well-drained soil that is rich in organic material. Water plants well throughout the season, especially in periods of drought. Compost can be added before and after the June harvest, early in the spring, and again later in the fall. It has a low growing habit; using mulch will help keep berries clean. It will also keep down competing weeds, retain moisture and provide protection from hard winter frosts.
Notable Features
Unlike any commercially available strawberry, Purple Wonder features an enchanting wine-colored berry. High in antioxidants. The dark burgundy color permeates the entire berry.
Plants will not produce many runners and are easy to prune and keep tidy. Purple Wonder is a breakthrough in the color spectrum for available strawberries. A purple is now an option alongside classic red berries, and rarer white and yellow.
Growing Tips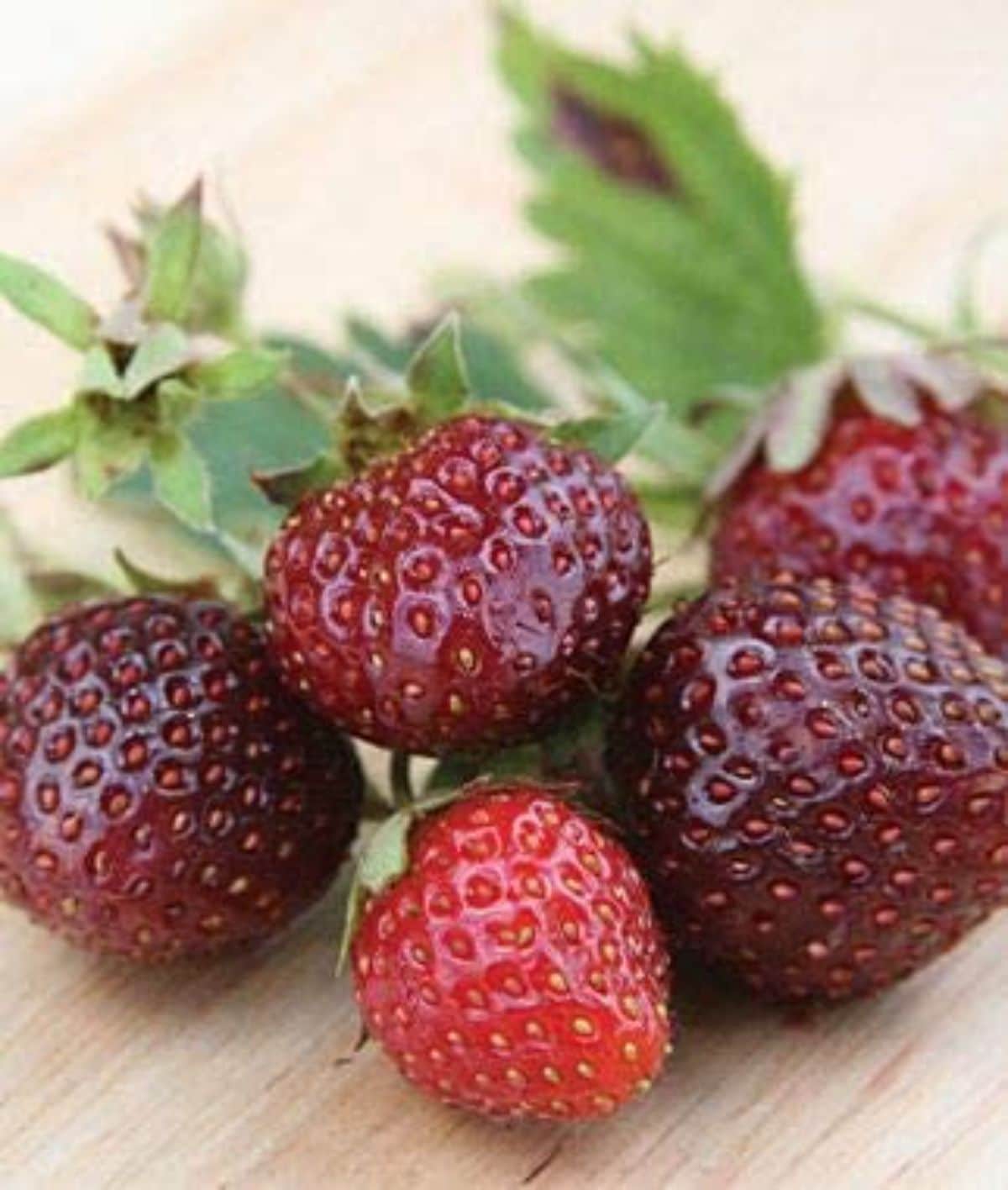 Protect berries with fencing or mesh; all sorts of critters find the deep red color and flavor as appetizing as humans! Plants get to be 12 inches (30 cm) in height and only spread 12 inches (30 cm) wide. Compact plants look very attractive and can be grown in small garden patches, and do just as well in individual containers.
Where to Buy
Plants:
Seeds:
Best Uses
The dark color adds a delectable appearance and intense flavor to preserves. Purple Wonder can be used to make fine strawberry wine. Of course, they are deliciously eaten fresh, showcasing a surprisingly sweet classic strawberry flavor.