The hybrid Sweet Kiss ('Buddy') is a great variety for the home gardener. A high-yielding everbearing variety is winter hardy. It's easy to grow and will produce plenty of berries all season long. The deep red, extra sweet berries have a top notch look and exceptional flavor.
Jump to:
Introduction
| | |
| --- | --- |
| Hardiness Zone | Zones 5-8 |
| Exposure | Full Sun |
| Harvest | From June until the frost, 75 days from bare root planting |
| Soil | 6.5 – 6..8 |
| Water | Evenly moist |
| Maintenance | Low maintenance, feed monthly and mulch beds |
| Plant Type | Everbearing |
| Berry Flavor | Very sweet |
| Berry Size | Large |
History
Trademarked hybrid variety, Patent PP24,512
Where to Grow
Sweet Kiss can be comfortably grown in zones 5-8. They are pretty heat and cold tolerant. Plants will grow well in containers and can be relocated during especially hot and cold seasons.
Growing Conditions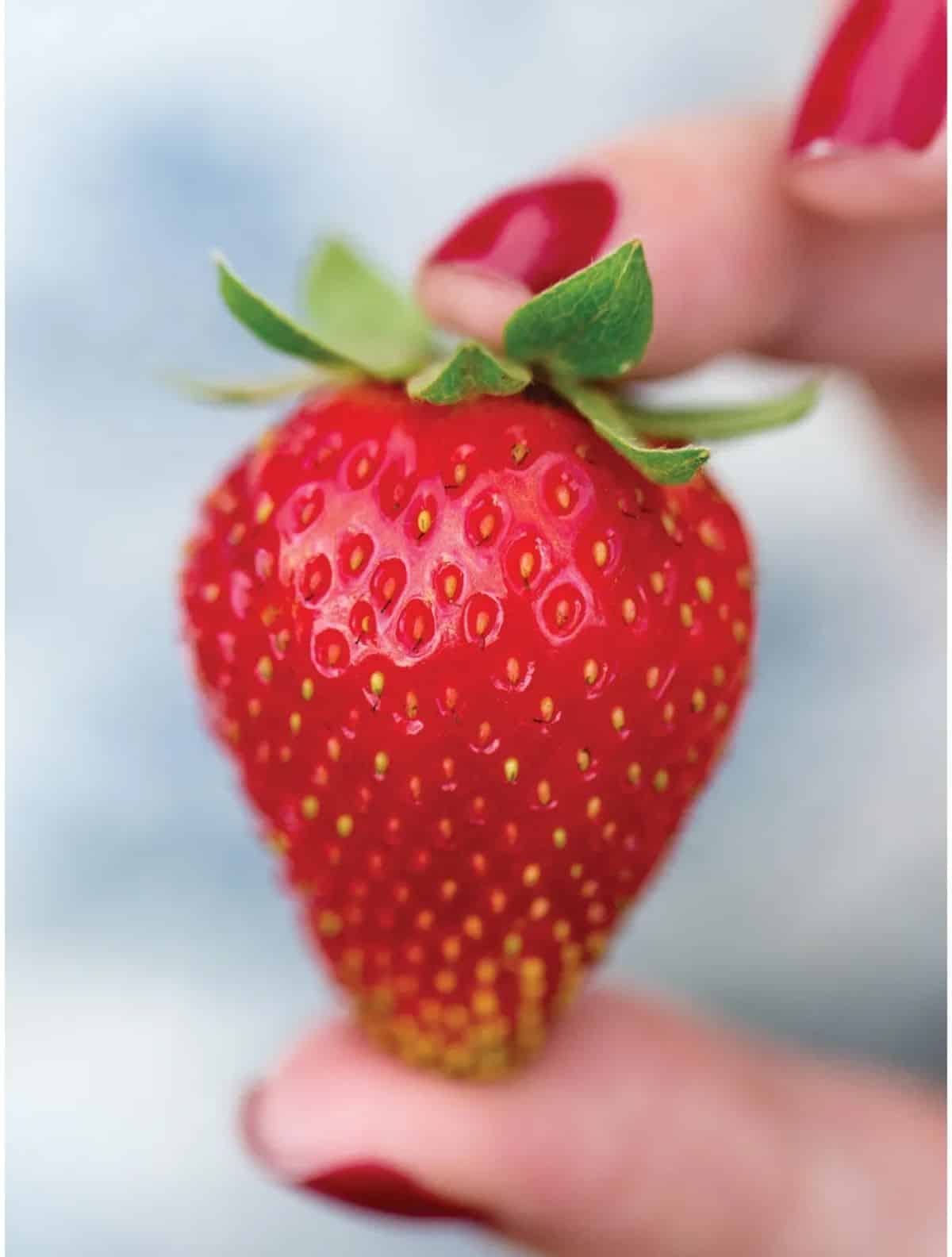 Grow Sweet Kiss in full sun and plant in rich, well-drained soil. If the soil is high in organic matter, these berries will need less fertilizing than other varieties and still produce fruit all season long.
Notable Features
A winner of multiple blind taste tests, the incredibly sweet flavor is renowned.
Growing Tips
Bushes will grow to be 6-8 inches (15-20 cm) in height. Space plants 10 inches (25 cm) apart. Mulch around the plants to retain moisture and keep weeds down. Fertilize once a month throughout the season. Add compost at the beginning and end of each growing season. Will grow well in small containers. In cold regions take containers inside, and mulch outdoor beds well.
Where to Buy
Plants:
Seeds:
Best Uses
The exceptionally sweet flavor of Sweet Kiss is well noted. Growing Sweet Kiss will give you access to fresh fruit throughout the season.