Toscana is a popular heirloom variety, renowned for its vibrant pink flowers, tasty berries and restrained runners. It makes a wonderful edible ornamental to keep around the house, patio, balcony and landscape.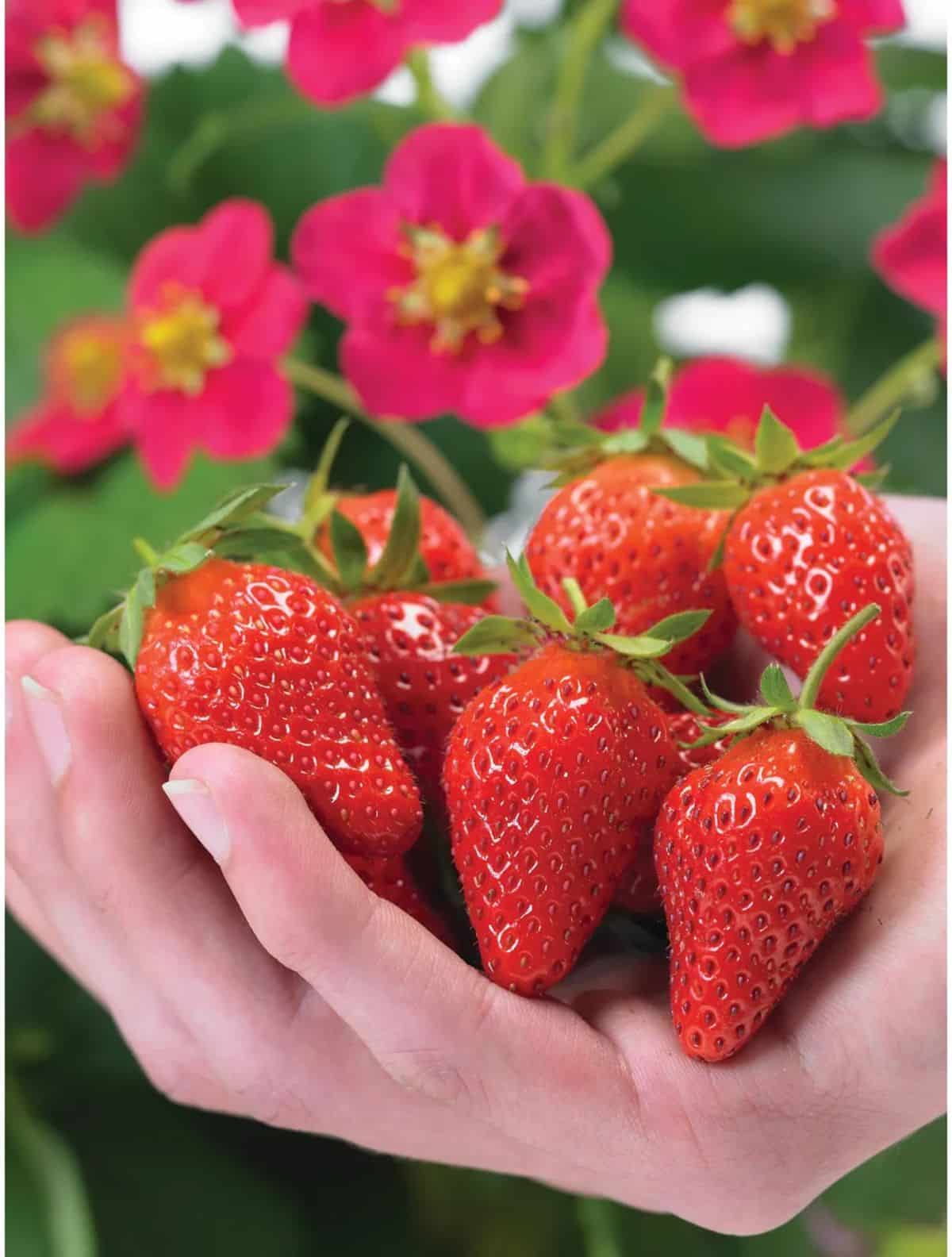 Toscana can also be planted as a patch in the garden that will produce loads of bright red berries and be easy to maintain. Grow your own to experience Toscana's elegant flowers and delicious fruit all summer long.
Jump to:
Introduction
| | |
| --- | --- |
| Hardiness Zone | Zones 5-9 |
| Exposure | Full Sun |
| Harvest | Summer until the frost, 17-18 weeks after seeds sown |
| Soil | Ideal pH 6.5 – 6.8, rich, well-drained loam |
| Water | Regular watering |
| Maintenance | Mulch, feed in spring and fall |
| Plant Type | Everbearing |
| Berry Flavor | Genuine strawberry |
| Berry Size | Medium |
History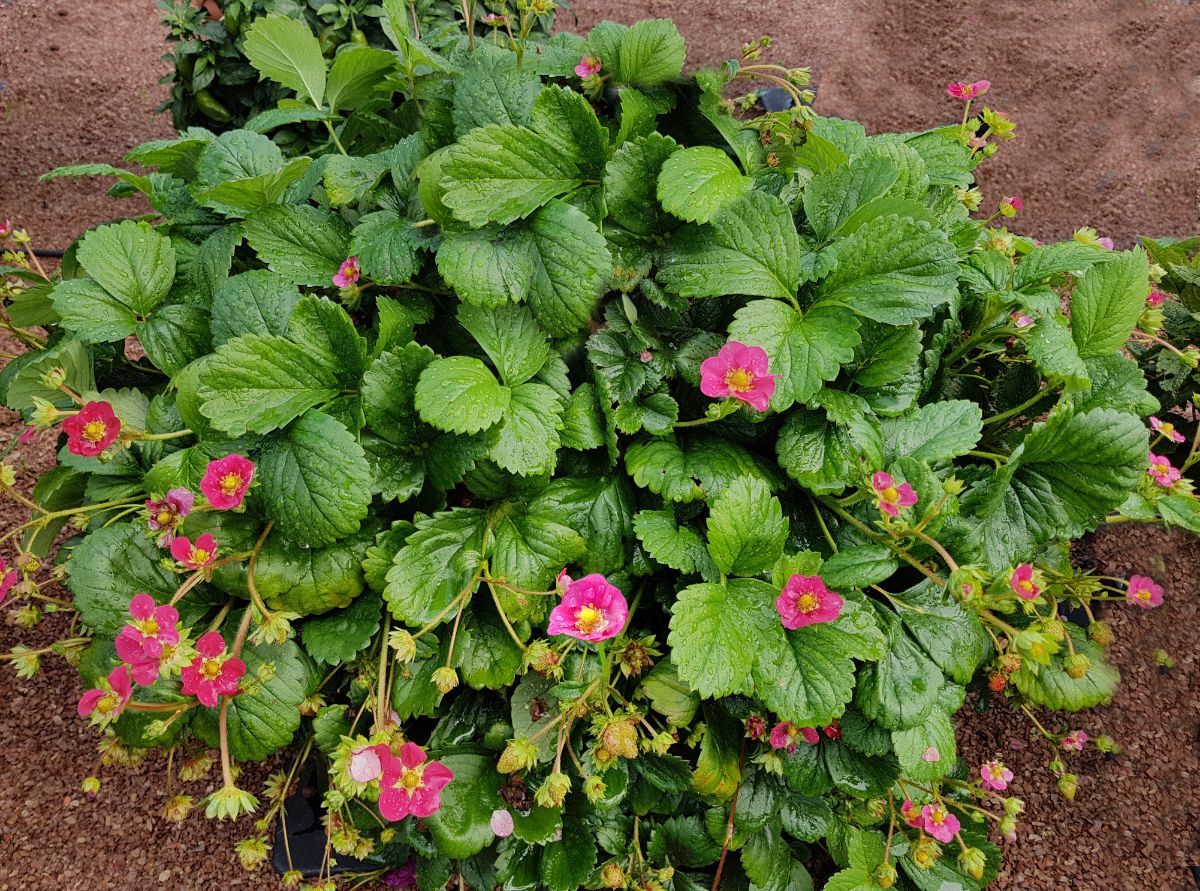 Toscana is an award winning heirloom variety originating in France in the 18th century.
Where to Grow
Grow Toscana in zones 4-9. Protect plants from the sun in hot regions and insulate them from the frost in cold regions. Containers can be brought inside during times of extreme heat or cold. Toscana will grow as a semi-evergreen in regions that don't experience frost.
Growing Conditions
Toscana will do the best in full sun. Plant in rich, well-drained soil. Make sure the plants receive about 1 inch (3 cm) of water per week. Pay special attention to plants in pots, they'll dry out much quicker. Incorporate organic matter into beds and containers in the spring and fall. Remove old foliage after the plant has finished fruiting for the season.
Notable Features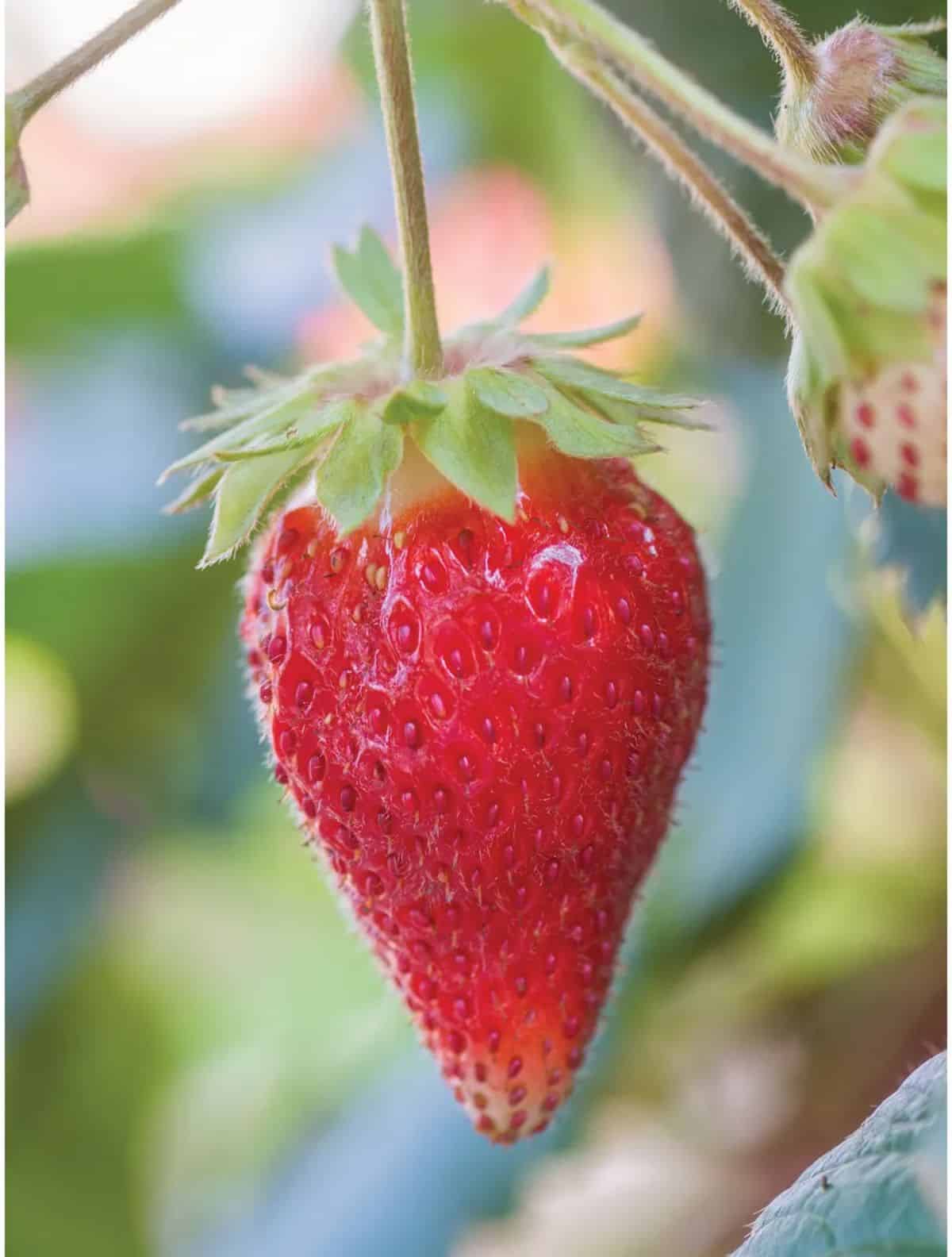 Showy, ornamental plants with bright pink flowers and vivid red berries. Doesn't send out vigorous runners; great for containers. Fruits get to be 1-2 inches (3-5 cm) long.
Growing Tips
Toscana will grow up to 12 inches (30 cm) tall and spread 12-24 inches (30-60 cm) wide. A great variety for urban gardeners with no yard or landscape to work with. Plant them in hanging baskets or containers to decorate your terrace and balcony. Use them as an eye-catching shrubs to border taller plants in garden beds. Good companion plants for Toscana include Blueberry, raspberry, rosemary, lavender, thyme, spinach, and coneflower.
Where to Buy
Plants:
Seeds:
Best Uses
Toscana is a great variety to plant as an ornamental in the landscape as a shrub, border, or along paths. The flowers and berries brighten up any space around the home. Berries can be used for baking, preserving, freezing or enjoyed eaten fresh.