A compact everbearing plant, Tristan produces bright pink flowers and brilliant red, sweet berries. Perfect for containers and small gardens, expect high yields from early summer up to the frost.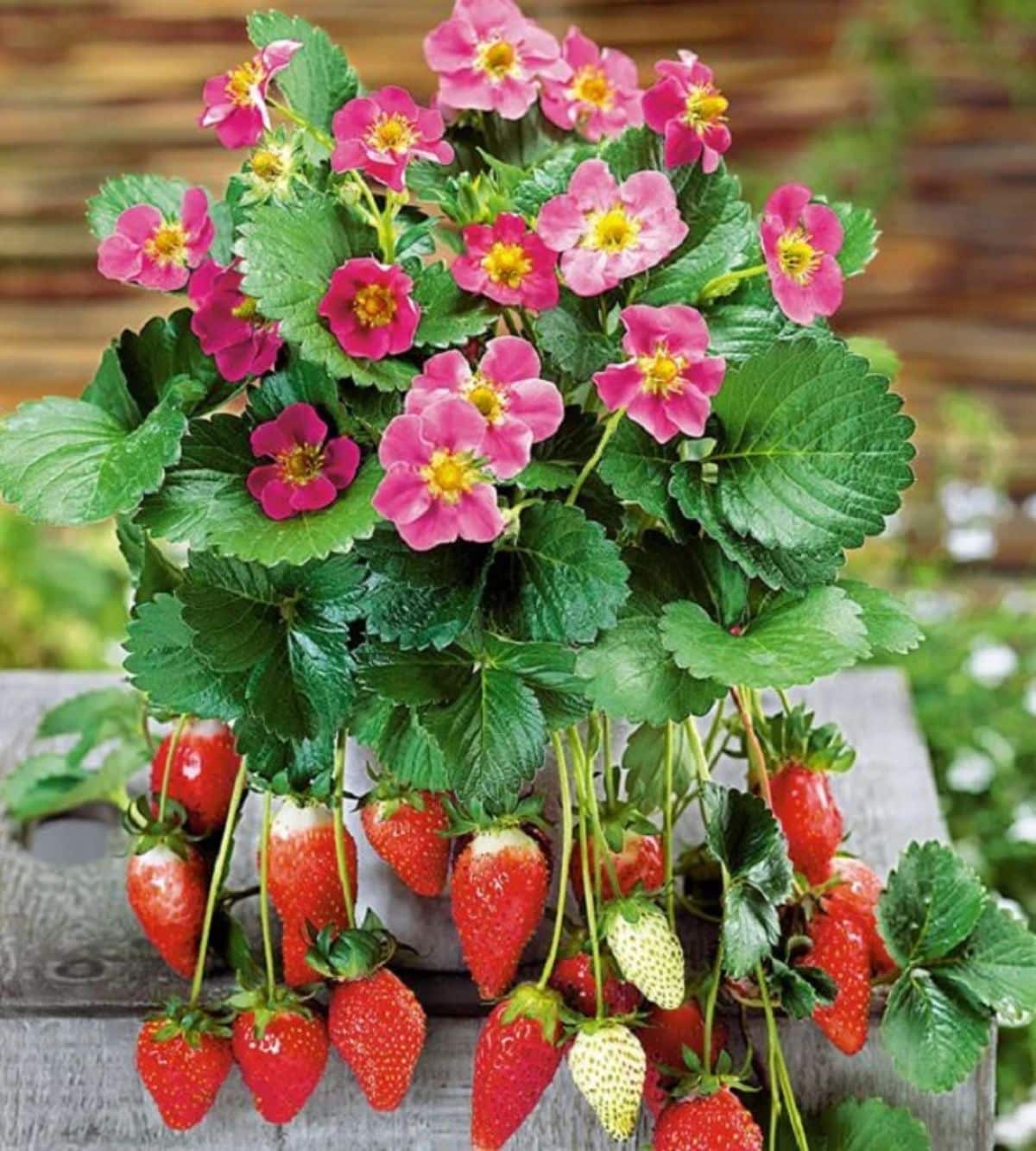 Jump to:
Introduction
| | |
| --- | --- |
| Hardiness Zone | Zones 4-8 |
| Exposure | Full Sun |
| Harvest | Summer through the Fall |
| Soil | Ideal pH 6.5 – 6.8, rich and well-drained sandy loam |
| Water | Water regularly, keep soil evenly moist |
| Maintenance | Low-maintenance |
| Plant Type | Everbearing |
| Berry Flavor | Sugary sweet |
| Berry Size | Medium |
History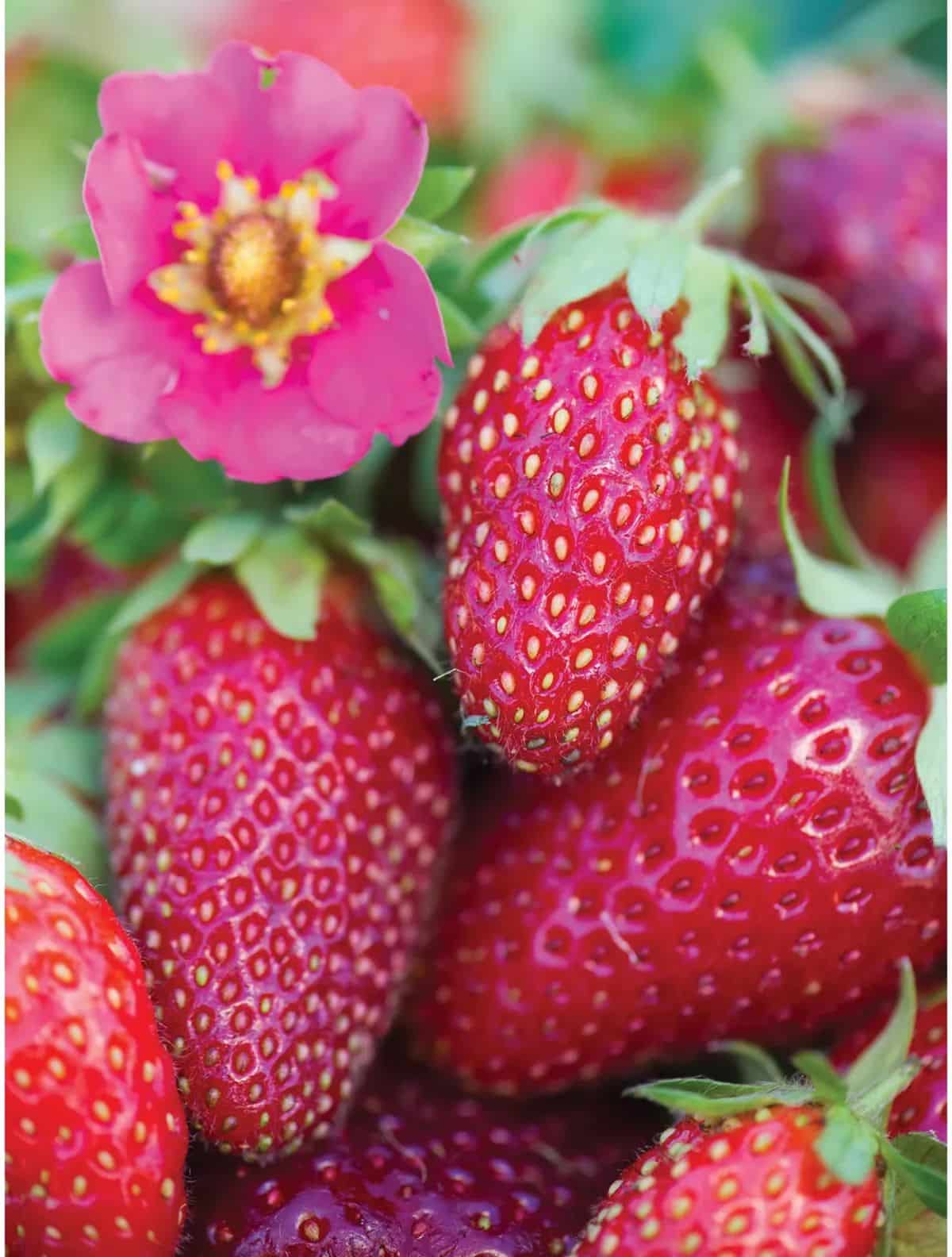 Tristan is a first generation hybrid from the Dutch company ABZ seeds. The company develops varieties that will be resistant to disease, pests, drought and frost. Tristan is popular and widespread across Europe and the United States.
Where to Grow
Tristan can be grown in Zones 4-8. Not extremely cold hardy, it may remain an evergreen in frost free areas.
Growing Conditions
Tristan will do best in full sun. Plant in fertile, well-drained sandy loam soil. Keep soil moist with regular watering. Add compost to containers or garden beds in the spring and fall to condition and feed the soil. Plant outdoors after the danger of frost has passed. Berries should first ripen in mid June.
Disease Resistance
Healthy plants have resistance to most diseases, but can still be affected by common problems.
Disease Susceptibility
Tristan may be vulnerable to anthracnose, different forms of rot and late blight of the roots.
Notable Features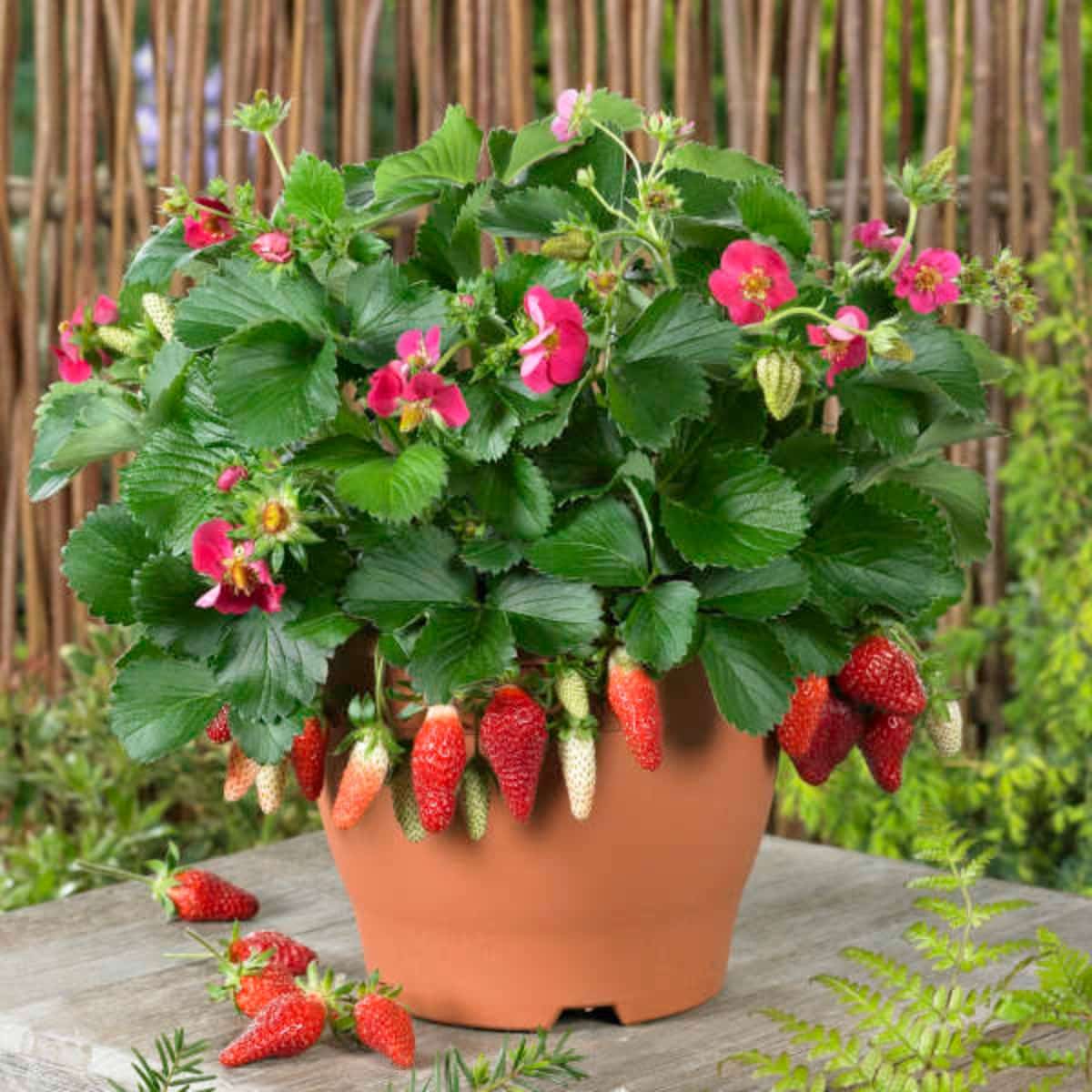 Large clusters of small 1 inch (3 cm) berries that are bright red, exceptionally aromatic and have a very sweet flavor. Flowers are hot pink and very attractive. Tristan doesn't grow a substantial amount of runners, perfect to be grown in a container. Elongated, tasty fruits are dark red with a glossy surface. Berries have firm flesh and tough skin which allows them to keep well.
Growing Tips
Tristan plants will grow up to 8-10 inches (20-25 cm) in height and will spread 14-18 inches (35-45 cm) wide. Tristan will do very well in pots as well as in garden beds. Plant in hanging baskets around the house to show off vibrant pink flowers and bright red berries. Plant Tristan among companion plants yarrow, black-eyed susans, lavender, blueberry and blackberry. Mulch well to prepare for freezes in the winter.
Where to Buy
Plants:
Seeds:
Best Uses
Fresh eating, jams, preserves fruit juices and smoothies. Tristan freezes well and is excellent for baking. Use the plants as an edible ornamental around the house and landscape. Will attract birds, bees and other pollinators.