Delizz strawberry plants are here! Strawberry plants are constantly being developed and cross-bred in attempt to improve upon the already-great qualities inherent in the small fruits. When the breeding programs scattered across the globe stumble upon (or painstakingly isolate!) genetic traits that result in superior strawberries, strawberry lovers everywhere benefit. It just so happens that a new strawberry variety has been developed and released and will be headed to markets in the United States as early as this spring.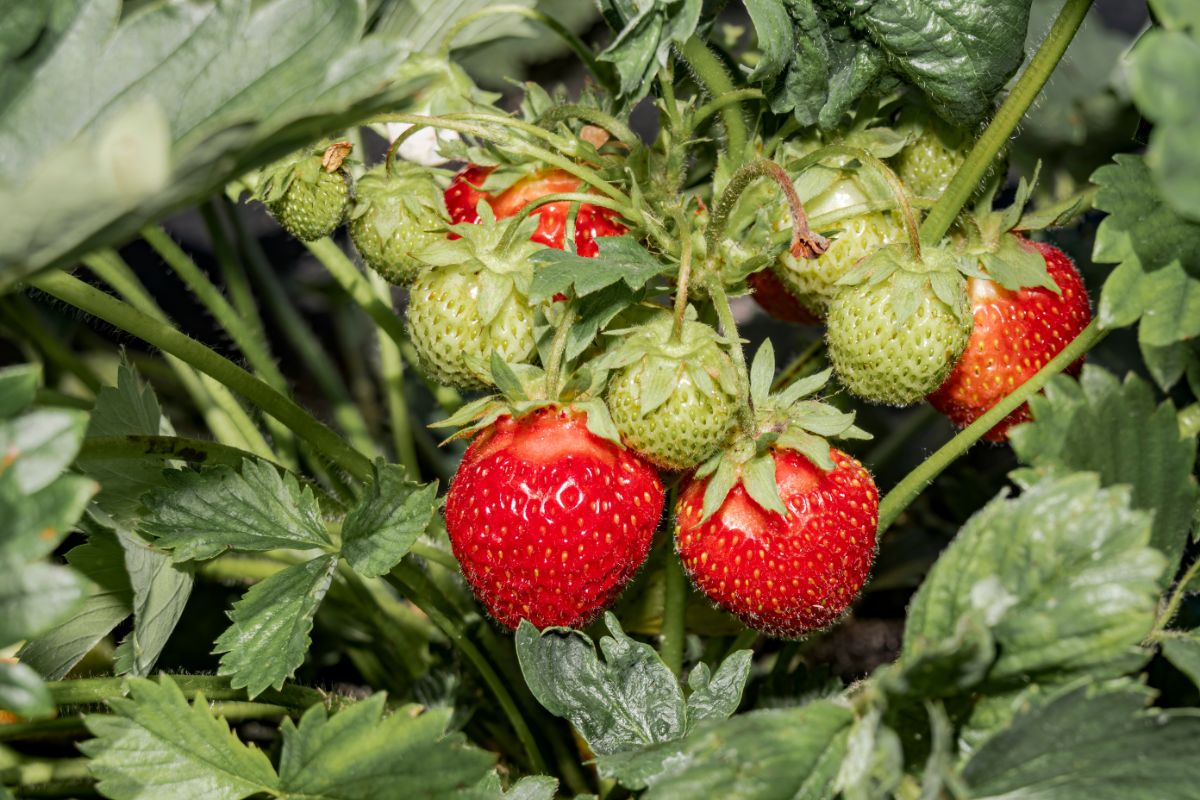 ABZ Seeds, a Dutch company from Andijk-Holland specializing in gourmet strawberries, has developed a new strawberry cultivar called Delizz Strawberry. Delizz strawberries are being produced and sold through the Holland Strawberry House at present, but are headed this way amidst significant buzz, and should be available at some point this spring 2016 (be sure to check the seed and plant directories for availability). They were available in Europe, Asia, and Australia last year (2015).
Jump to:
Characteristics of Delizz Strawberry Plants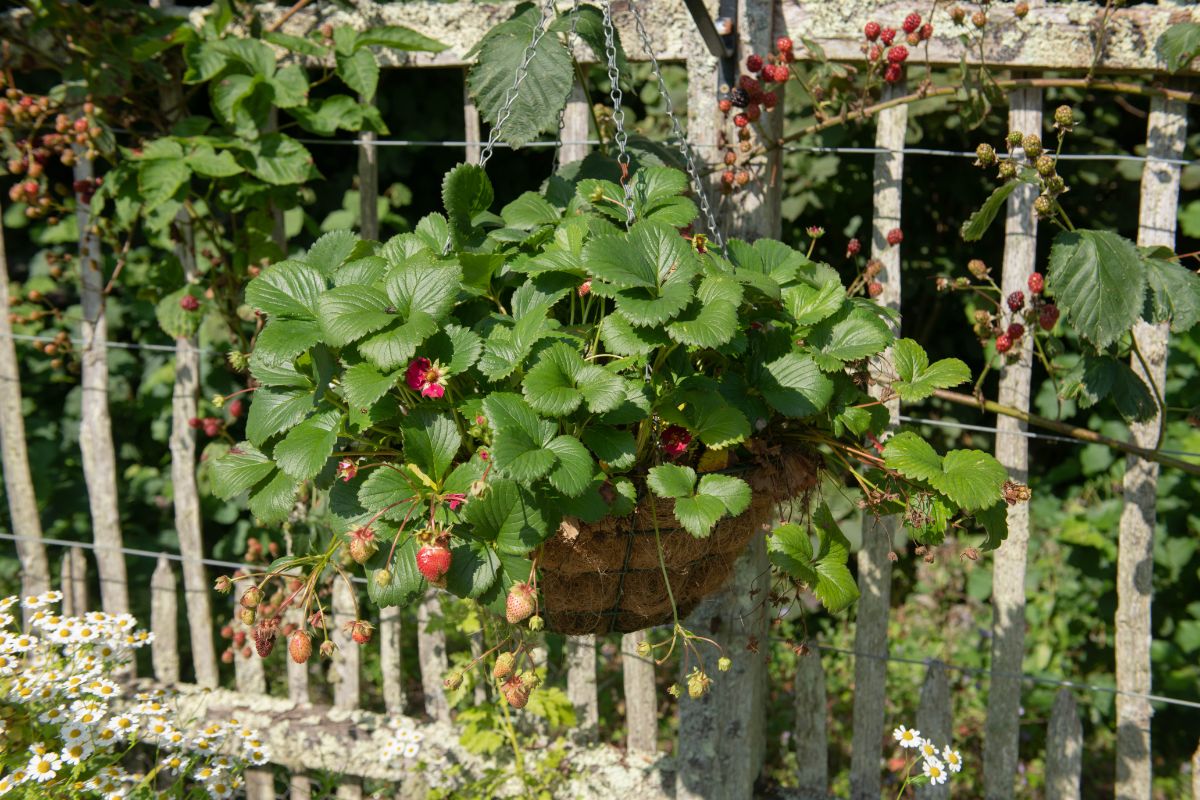 Delizz strawberry plants are true F1 hybrids (Fragaria x ananassa) which means that, unlike most strawberry seeds, Delizz strawberry seeds will grow true plants. Each F1 Delizz strawberry seed will grow a plant that is basically identical to every other seed-grown plant. Most of the popular hybrids like Chandler, Honeoye, Ozark Beauty, Earliglow, Allstar, and Jewel will not grow true from seed like the Delizz F1 hybrid will.
Additionally, Delizz strawberries are day-neutral, which means they will produce a steady stream of strawberries throughout the growing season. So, from early summer until autumn rolls around, Delizz strawberry plants will produce steadily (for about three months or so). And, they will produce for almost a month even if kept indoors by a well-lighted window. The plants grow in a compact habit with a average height between 10 and 24 inches. The dark green upright foliage will attempt to hide the berries, but you'll find them eventually. Each plant has a spread of only about 12 inches.
Delizz Strawberries
The Delizz strawberries themselves are smaller than the typical June-bearing varieties. The mature berries will be orange-red in appearance and conical in shape. They average between 1 and 1.5 inches in size and weigh around 0.5-0.6 oz. Each plant can be expected to produce up to 45 small/medium, sweet, and aromatic Delizz strawberries under appropriate growing conditions.
For best results, the strawberries should be harvested frequently, every 2 or 3 days.
Growing Delizz Strawberries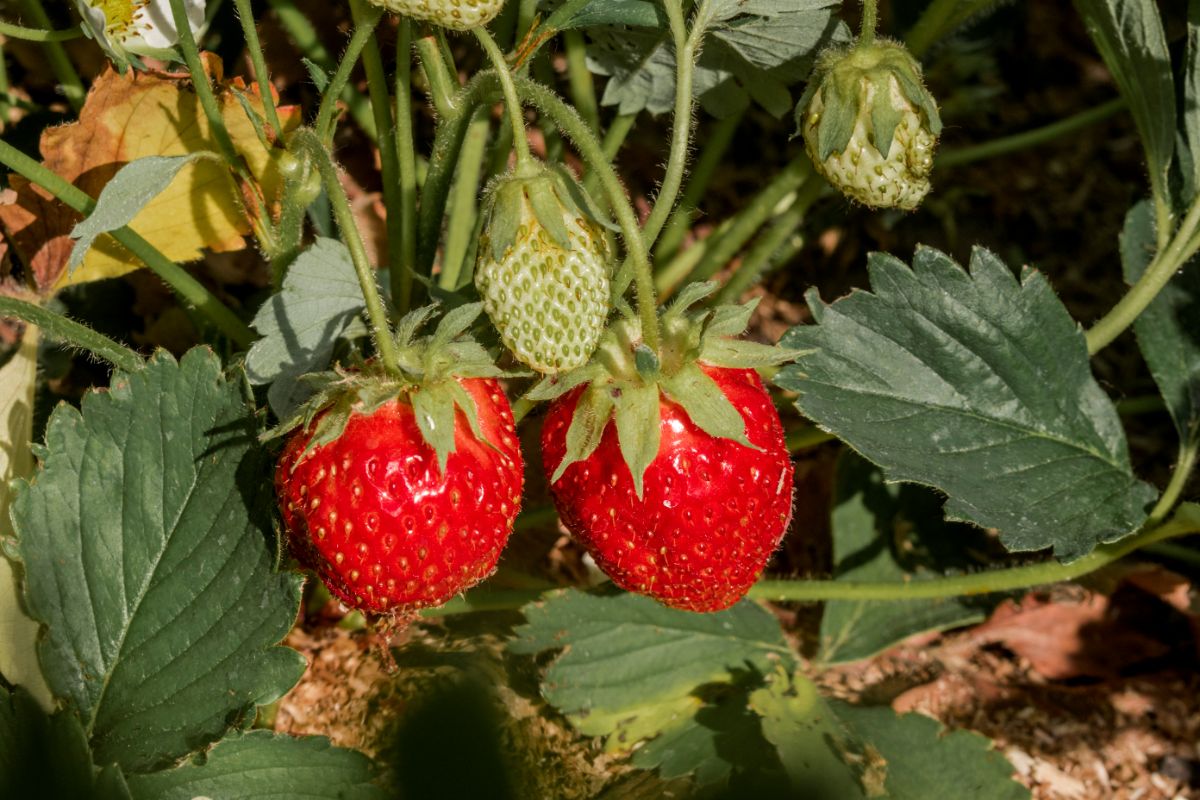 Delizz strawberry plants should be spaced about 20 inches apart if planting them in the garden. And, although strawberry plants are perennial in nature, Delizz strawberries should be grown as annuals per the breeders who developed the cultivar. If growing from seed, the plants will usually take between 4 and 7 days to germinate (at an approximate 90% germination rate) and 120 days to produce fruit. If planting transplants, they will generally set fruit in about 60 days. The need full sun in order to grow properly (see the Growing Strawberries reference page for much more general strawberry growing information). The cultivar-specific instructions for growing Delizz strawberry plants can be accessed here.
Buy Delizz Strawberry Plants
Delizz Strawberry seeds are available from the suppliers listed here:
Burpee
Jung Seed
Muller Seeds (NL)
Also, many more varieties are available in this directory
Buy Delizz Strawberry Seeds
Delizz Strawberry seeds are available from the suppliers listed here:
Stokes Seed
Territorial Seed Company
Also, many more varieties are available in this directory
A Final Note
Strawberry Delizz F1 plants and seeds are already making waves. The non-profit All-American Selections organization focuses on selecting, testing, and recommending specific cultivars that are superior to others for home garden use and greenhouse use. Strawberry Delizz F1 has been announced as the National Winner for 2016.
So, check with your local nurseries to see if they will be carrying them, and buy Delizz strawberry plants or seeds this spring if you are ready for something new!
* Photos credit: AAS