Conventional gardening wisdom tells us that strawberries need at least eight hours of sunshine every day to produce well, but the truth is that strawberries tolerate some shade, just not total shade.

Jump to:
Can Strawberries Grow in Total Shade?
It's not hard to find photos and videos of strawberry plants growing in total shade under fruit trees. Free of weed competition, planted in well-drained, heavily fertilized soil, strawberries can put on dense, dark-green foliage even when they don't get any direct sunlight at all.
Strawberries grown in complete shade often have unusually large leaves. They even made a few flowers. But you are unlikely to find many examples of strawberries actually putting on fruit until the sun is sufficiently high in the sky that even plants growing under trees get several hours of sunlight every day.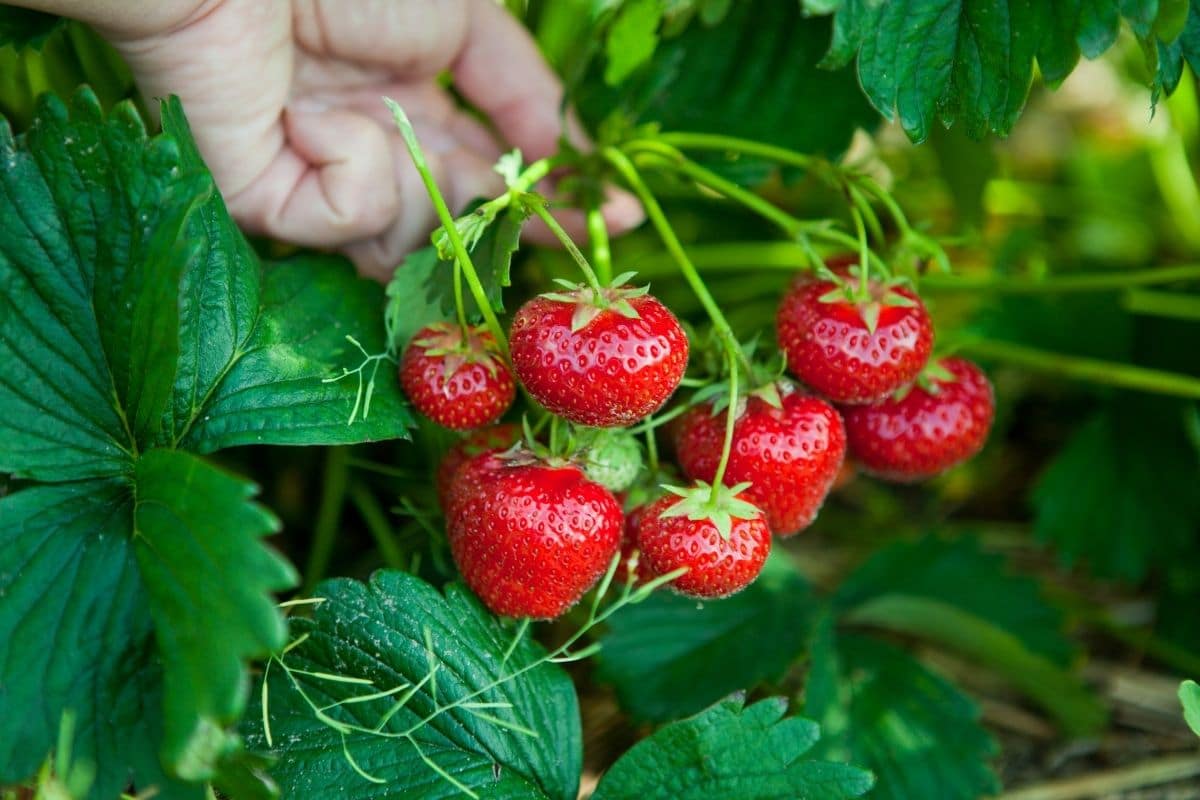 On the other hand, strawberry plants growing in greenhouses in sunny desert locations like Arizona and the interior of Southern California actually need some shade every day to protect plants from sunburn. In these locations, it may be impossible to keep strawberry plants going through the entire summer. Around the first week of summer, light and heat prove to be too much for these strawberry plants.
One of the secrets of success for growing strawberries, not just beautiful foliage, is to strike a healthy balance between sun and shade.
How Much Shade Can Strawberries Tolerate?
The minimum amount of direct sun that strawberries need every day to bear large, tasty fruit is about five hours a day. It's not impossible to get strawberry flowers to set on even less light, but the strawberries they produce will be small, watery, and acidic.
Dr. Hyo Gil Choi at Kongju University in South Korea studied the light requirements of strawberries grown in the winter in greenhouses with different amounts of sun exposure. He left some strawberry plants completely shaded by curtains until 10 o'clock every morning, some strawberry plants completely shaded by curtains until noon, and some strawberry plants completely shaded by curtains until 2 o'clock in the afternoon. He also had strawberry plants he allowed to receive full sunshine.
In this part of Korea, the sun rises about 7 o'clock in the morning in the winter, and sets before 5 o'clock in the afternoon. This means that the strawberry plants received 10, seven, five, or three hours of sun every day. Even three hours a day, of course, is more sunlight than the strawberry plants would receive in total shade.
Dr. Choi discovered that the strawberry plants that received the least light made the most chlorophyll. They had unusually dark-green leaves. It was as if they were trying extra hard to use all the sunlight they received.
The Korean researcher also discovered that there were huge differences in the size and sugar content between the berries grown under different light conditions, but no difference in acidity. The strawberries grown with just three hours of sun every day were small and tart. The strawberries grown in full sunlight were bigger and had greater sugar content.
Here is a summary of his results:
Strawberries grown in full sunlight were about 50 percent larger than strawberries grown in low-light conditions.
There were four times as many "tiny" strawberries (weighing less than 10 grams, about 1/3 of an ounce) on the plants grown in the most shade as on the plants grown in full sun.
Strawberries grown in full sun had up to 50 percent more fructose, glucose, and sucrose sugars than strawberries grown in the most shade.
Strawberries grown in the shade contained as much acetic acid (the acid in vinegar) as strawberries grown in full sun. They had strawberry tartness without the full strawberry sweetness.
Dr. Choi's findings confirm what a lot of home gardeners already know. Strawberries grown in shade are small and tart. That doesn't mean that you would never want to grow them, just that you should expect differences in size and flavor.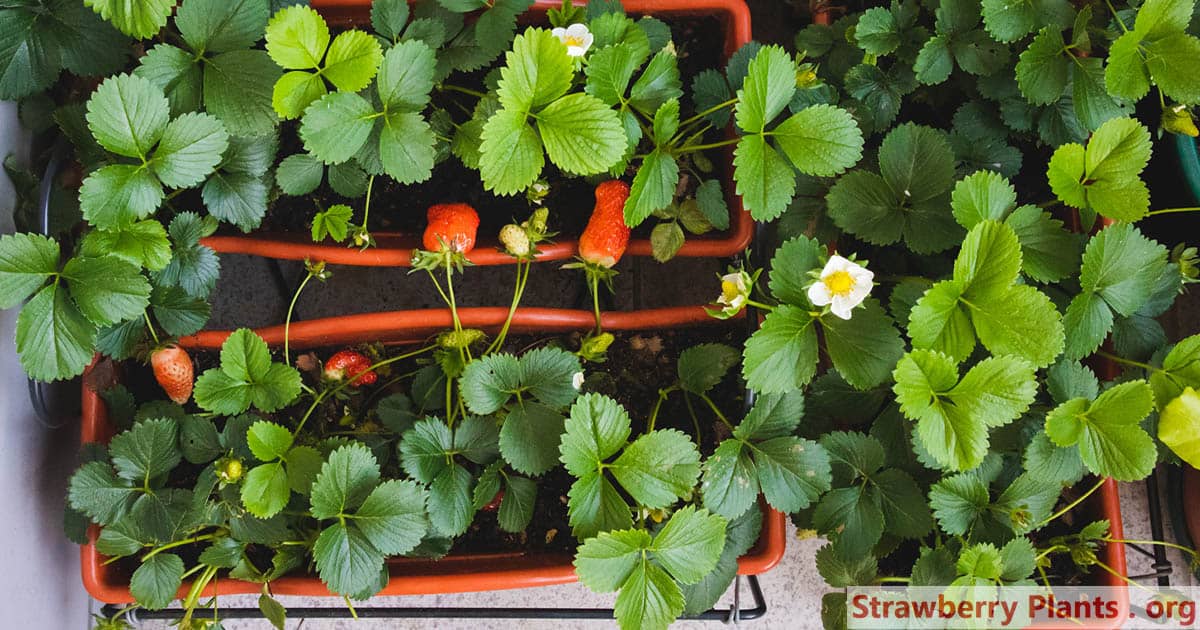 Choosing the Right Strawberry Varieties to Grow in Shade
Some varieties of strawberries grow better in the shade than others. Here are some of your best choices:
Alpine strawberries bear small amounts of fruit all summer long. They don't put out runners, so they won't grow in places you don't want them to grow.
A variety of strawberry marketed as Alexandria is suited for growing in shady locations in USDA Growing Zones 3 through 10.
Yellow Wonder is a yellow strawberry grown on hybrids of plants that originate in Chile. It grows in the same locations as Alexandria, and yields an interesting, flavorful fruit.
Strawberry plants grown in shade aren't as productive as strawberry plants grown in full sun, but they provide a beautiful ground cover and shelter for wildlife, in addition to bearing fruit. There is a place for shade-loving strawberries in every outdoor home garden.