Domesticated strawberries are delicious. They have been hybridized to stand up to cold climates, hot climates, pests, and diseases. There is a modern strawberry cultivar for almost every growing environment, although it can take a lot of work to get them to produce fruit.
Wild strawberries make a beautiful ground cover. They are a natural fit for woodland conditions in temperate climates. Their small fruit is delicious. Best of all, they don't require any special care other than planting them in shaded locations like those in which they grow in nature.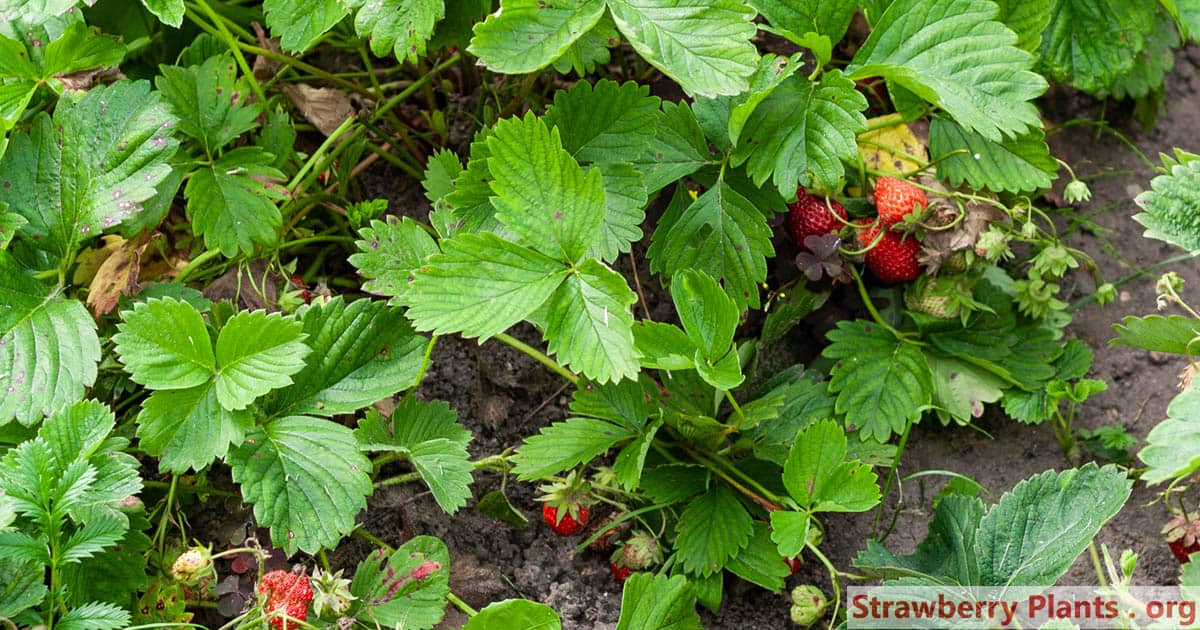 Jump to:
Start by Finding Your Wild Strawberry Plants
Very few nurseries carry wild strawberry plants. Gardeners who want to grow them usually have to find their own.
Wild strawberries pop up on well-drained, loamy soil with afternoon shade. They grow along roadsides, on the banks of creeks and streams, in woods, and along fence lines. They grow vigorously in the spring and die back in the heat of summer. Wild strawberries are perennials, coming back every year.
It's easy to confuse the wild strawberry, Fragaria virginiana, with a similar-looking invasive plant that came over from South Asia, Potentilla indica, also known as mock strawberries, and false strawberries. The imported mock strawberry plant is easy to grow, but it can easily take over flower beds and even strangle young trees. The fruit of mock strawberries isn't poisonous, but it is watery and tasteless, and it sets off allergic reactions in some people.
There is an easy way to tell the difference between wild strawberries and mock strawberries. Wild strawberries have white flowers. Mock strawberries have yellow flowers. If a vining plant in the woods looks like a strawberry but has yellow flowers, don't take it home to plant in your garden!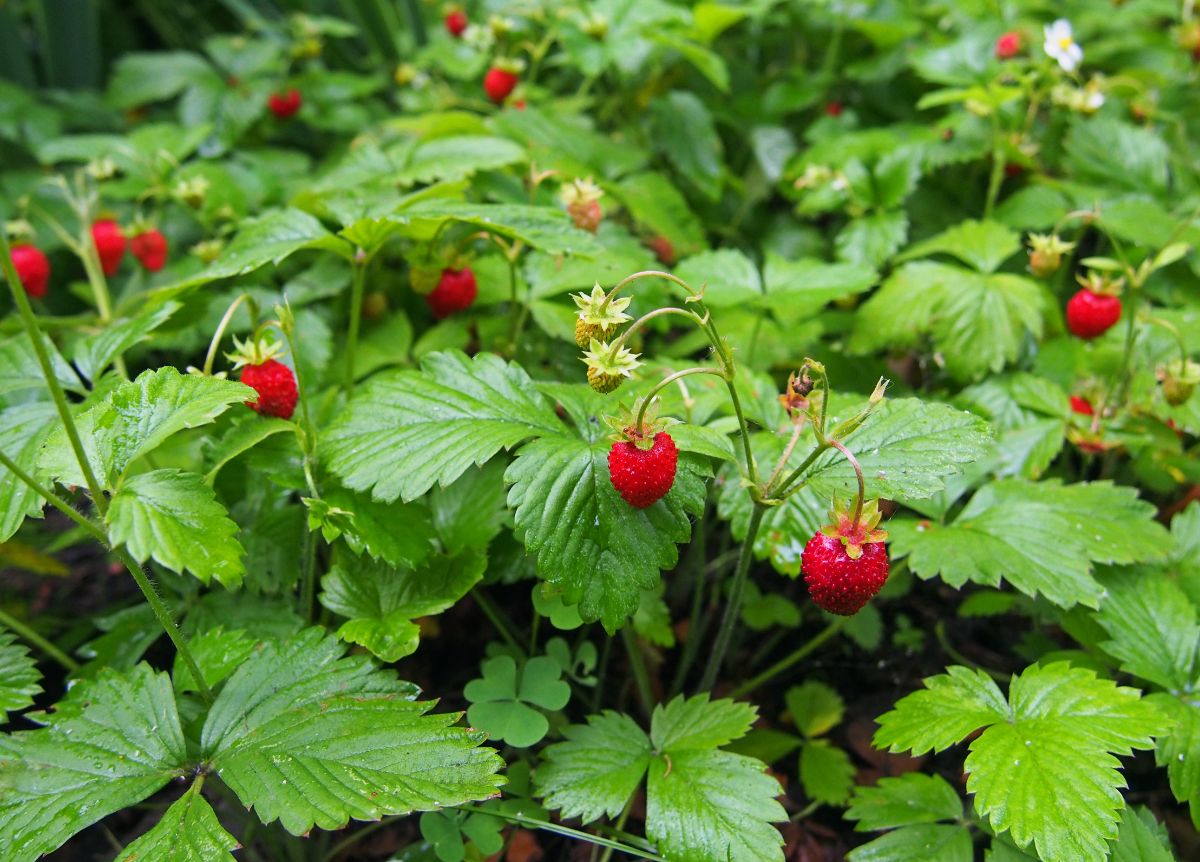 You can also confirm a plant is a wild strawberry by its leaves and fruit.
Wild strawberries have trifoliate leaves, leaves with three parts. The edges of the leaves look something like tooth marks. Each leaf grows on its own hairy stalk extending from the main stem, the stolon of the mother plant. Wild strawberry leaves are about an inch (25 mm) across.
Wild strawberries bloom in late spring. Each blossom has five-round, white petals around a yellow center (unlike the mock strawberry, which has yellow petals). The blossoms are followed by small, red fruit that looks like miniature strawberries. These strawberries are much smaller than the leaves. Wild strawberries are only about 1/4 inch (6 mm) across.
How to Propagate Wild Strawberries
Locate a wild strawberry plant. Look around its base for a baby wild strawberry formed where its stem touched the ground.
Cut the stem connecting the parent plant and the baby wild strawberry with clean, sharp shears or scissors. Measure a circle 3 inches (75 mm) wide around the base of the plantlet. Use a garden trowel to dig to a depth of 5 inches (12.5 cm) all around the circle.
Lift the baby wild strawberry plant out of the ground and transfer it into a 4-inch (10 cm) pot. Fill around the plant in the pot with a mixture of garden soil and acidic compost, like peat moss. Don't forget to fill in the hole you left in the ground with dirt.
Moisten the peat moss and garden soil around the transplant, and then put it out in a weed-free, lightly shaded area under shade cloth or a tree. Let it grow in this location for three or four weeks to give it an opportunity to develop a strong root system.
When your transplant looks healthy and vigorous, transplant it one more time to the semi-shaded location you want to make its permanent home. It should get four to six hours of sun in the summer months, preferably with afternoon shade.
That's all you need to do to get a transplant started for ground cover, although you will have to repeat this process dozens of times to cover the entire ground beneath a deciduous tree.
You can also set out wild strawberries in a raised bed to grow them as a specialty fruit. Remember, they like rich soil, good drainage, and steady moisture. Keeping up with the weeding and adding compost every spring are essential for keeping your wild strawberry bed going.