We don't often like to admit it, but sometimes the flavor of fresh strawberries is not quite what we want it to be. Even homegrown strawberries or strawberries picked at a local pick your own strawberry farm can be lacking in the flavor department.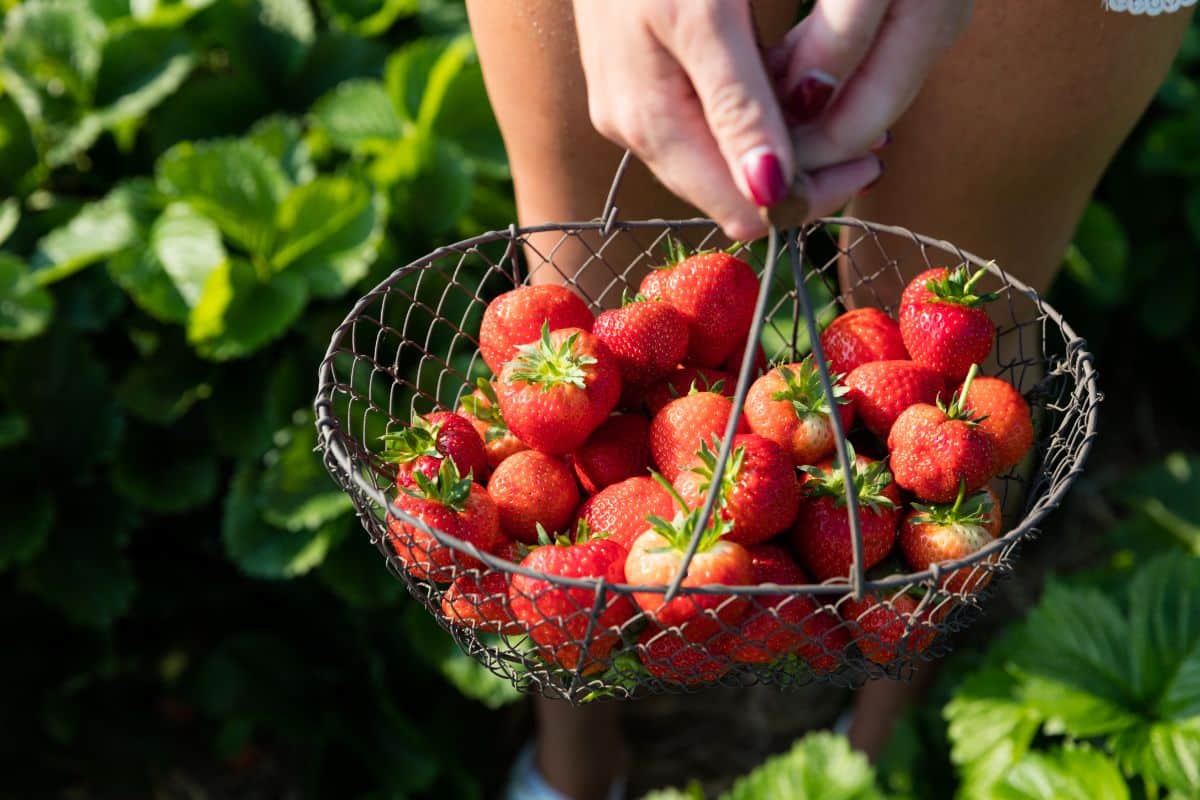 You don't have to sit and suffer in silence with inferior strawberries, though. There are easy ways to boost the taste of bland berries.
Jump to:
Why Fresh Strawberries Sometimes Lack Flavor (and What you can or can't do about It)
Sometimes the problem is that the berries aren't sweet enough. Sometimes the problem is bland flavor. Sometimes the berries taste watered-down. There are different reasons why strawberries may taste less than impressive. Some are within your control, while others really are not.
These are some of the reasons your strawberries might be bland:
Picked too early: strawberries do not ripen once they are picked, so if you're picking them while they're under-ripe, you're not letting them reach their full flavor potential. This is simple to avoid by learning when to pick strawberries and what to look for while you're picking.
Water-logged: strawberries are very absorbent, so they can easily get water-logged in washing and handling. You can avoid this by knowing how to wash your strawberries properly and by making sure you let them dry after washing, before using, or packing.
Plant variety: different varieties of strawberries have different levels of sweetness and varying levels of flavor intensity. This may or may not be within your control; if you're picking at a farm or a previously-planted patch, you'll have to take what is available. Once a patch is established, the only thing you can do is take steps to enhance the flavor (like the steps listed below). If the patch is your own, you can look to replacing or adding varieties that are more to your liking. When choosing new strawberries to plant, read the descriptions completely to choose a strawberry variety that has the flavor profile you like best.
Terroir: Terroir is a word that is more commonly associated with growing grapes and making wine, but the idea applies to strawberries and all sorts of other fruits. Terroir is a flavor that comes from varying elements in the natural environment, such as from the soil. You can't change the entire terroir of your strawberries because it also has a lot to do with the overall environment and climate, but you can take some steps to improve your berries' soil and growing conditions that can improve their flavor.
Weather and environmental conditions: weather and environmental conditions do impact the flavor of strawberries (as they do with most any type of produce). For example, if you've had a very rainy spring or summer, strawberries can be bland or watery; cold temperatures can affect flavor, too. Years when the temperatures are not very warm or when sunlight is limited by many cloudy days, strawberries will be more tart because the sugars don't develop as well. Unfortunately, this one is mostly out of our control; but it might help explain why your strawberries don't taste the way you expect them to or why some years your strawberries seem bland or tart. This is the ideal time to take advantage of the ingredients and methods that enhance your strawberries' flavors.
The Best Ways to Enhance the Flavor of Strawberries
Once your strawberries are picked and ready to be used, it matters little why they don't taste the way you'd like them to. All that matters now is what you can do about it.
The good news is, there really are some things you can do that will make even the tartest, blandest berries rebound into something flavorful and delicious.
1. Use them Sooner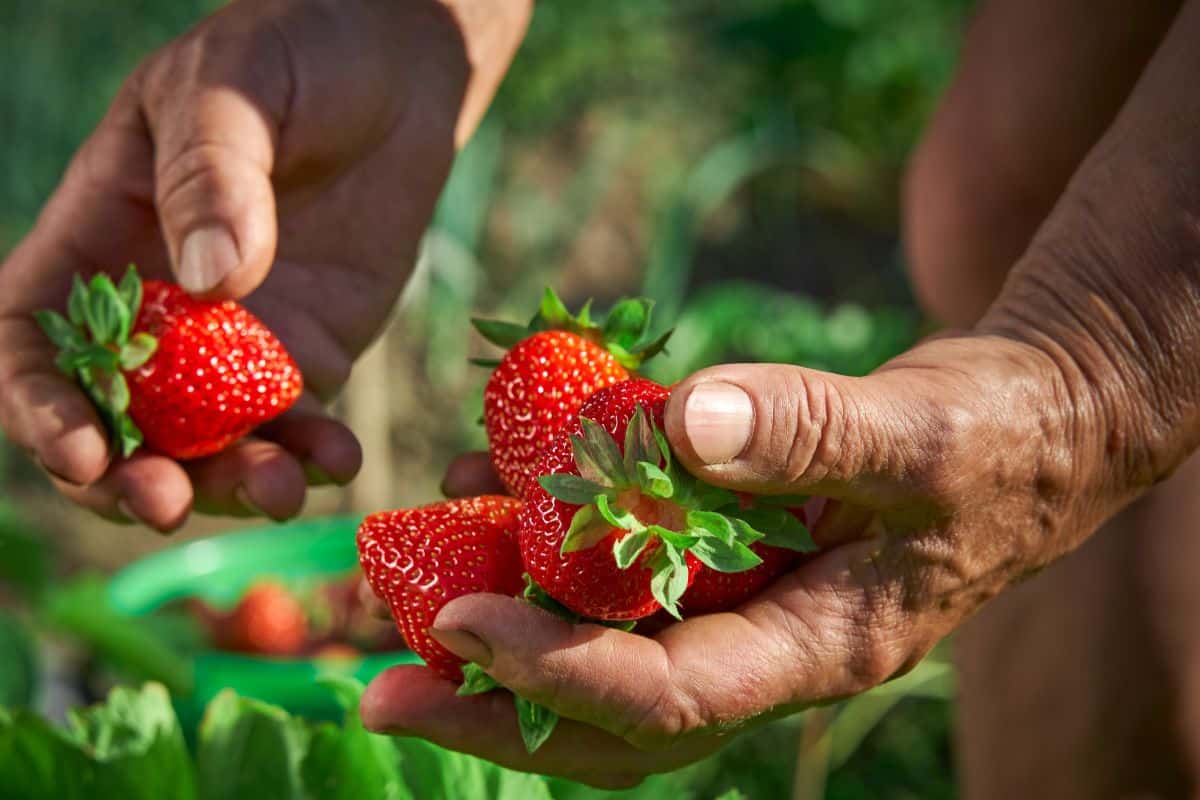 The strawberry flavor starts to diminish soon after the berries are picked. The sugars in the berries will start to convert into starch, which will make them taste blander over time. So, the best thing you can do to get the most out of your berries' flavor is to use them as soon as possible. If you're not using them for fresh eating, preserve them, but do this as soon as possible, too.
2. Serve at Room Temperature
Strawberries simply taste best when they are warm, such as when they are first picked and still kissed by the sun or when they are brought up to warm room temperature. You can do a lot to improve the flavor of your strawberries just by letting them sit out on a counter to warm up before you serve them.
This is true of many foods, especially those served raw and fresh—they simply taste better in their more natural state; cold is not the natural state for ripening produce. This lack of flavor is due in part to the fact that cold strawberries do not emit their lovely fragrance, and the fragrance is a big part of our sense of taste. Warmer berries will start emitting fragrance and will give you a more complete taste experience.
3. Add Sugar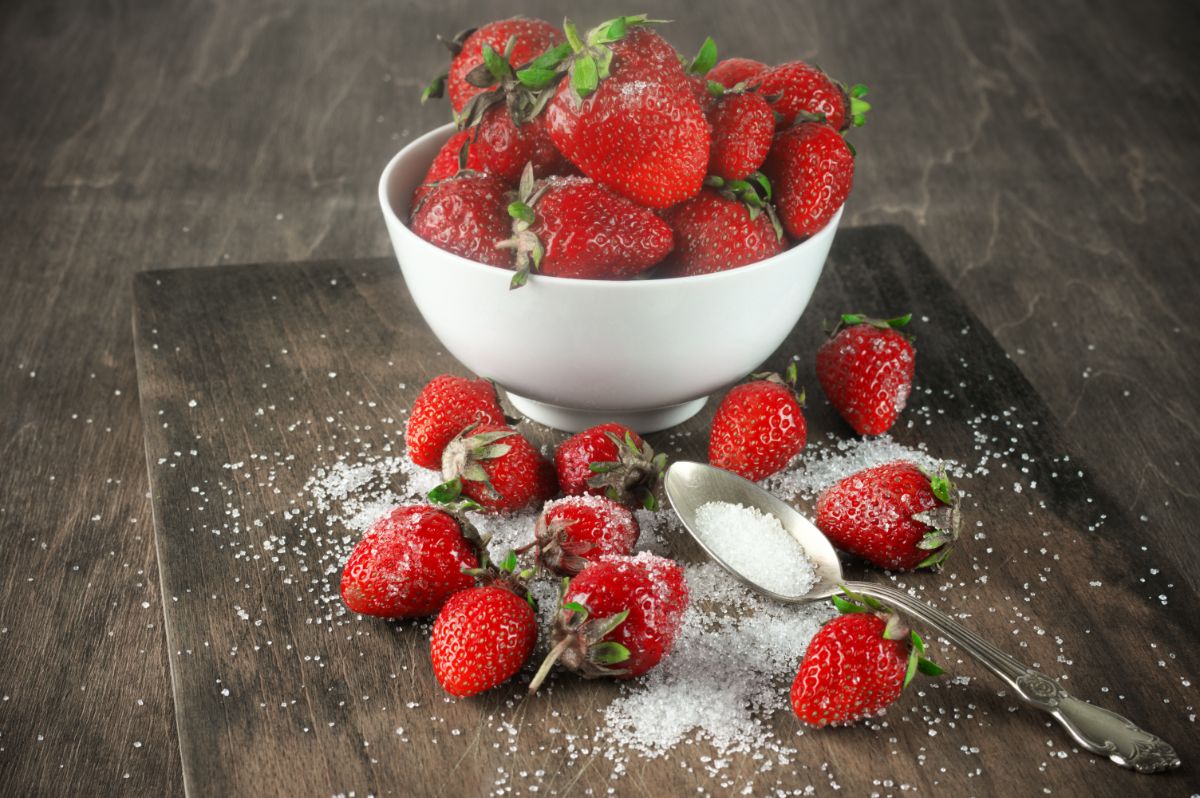 Sugar is the big flavor corrector for strawberries. It can correct a multitude of strawberry ills. If you are preparing your strawberries by taste, start with a low amount of sugar—a tablespoon or two—and increase gradually until you've reached the desired flavor. A good general recommendation is ¾ cup of sugar to four cups of strawberries.
If you are using a recipe and it calls for a range of sugar, it is best to taste a few berries before adding the sugar so you know if they need the maximum or minimum amount of sugar based on the sweetness of the strawberries.
4. Macerate Strawberries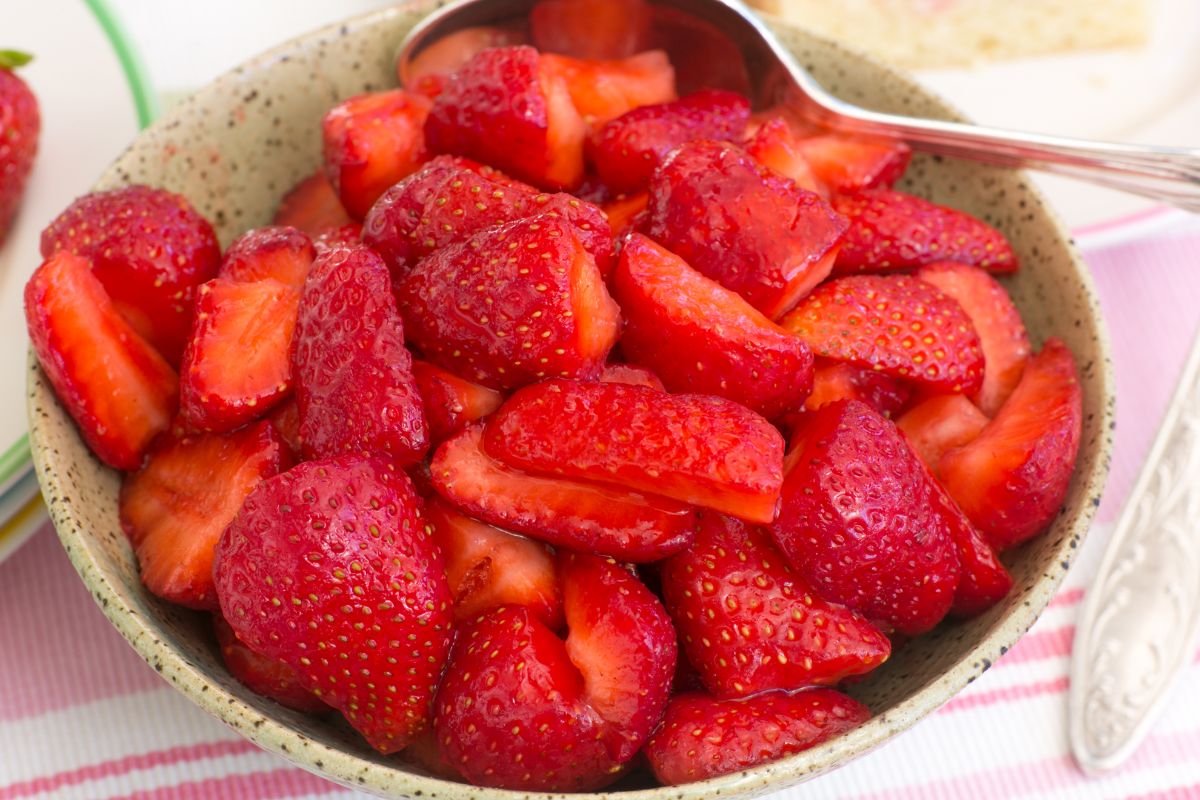 Macerating is a way of softening fruit to pull out flavors. It is often done in a liquid, but for strawberries, macerating in sugar works well. And it's easy.
Slice the berries and work in layers. For every one cup of strawberries, add two tablespoons of sugar. Sprinkle it over the top and stir through gently. Cover the bowl, place it in the refrigerator, and let sit for one to 24 hours. The longer it sits, the softer the fruit will be and the juicier the mix. If you like the berries firmer, don't let them macerate for as long. You'll be amazed (and a bit impressed) by how much natural, flavorful juice you can create and how well the berry flavor improves with this simple technique.
You can also macerate strawberries in things like balsamic vinegar or lemon juice, honey, agave, or maple syrup.
5. Add Other Fruit and Flavor Enhancers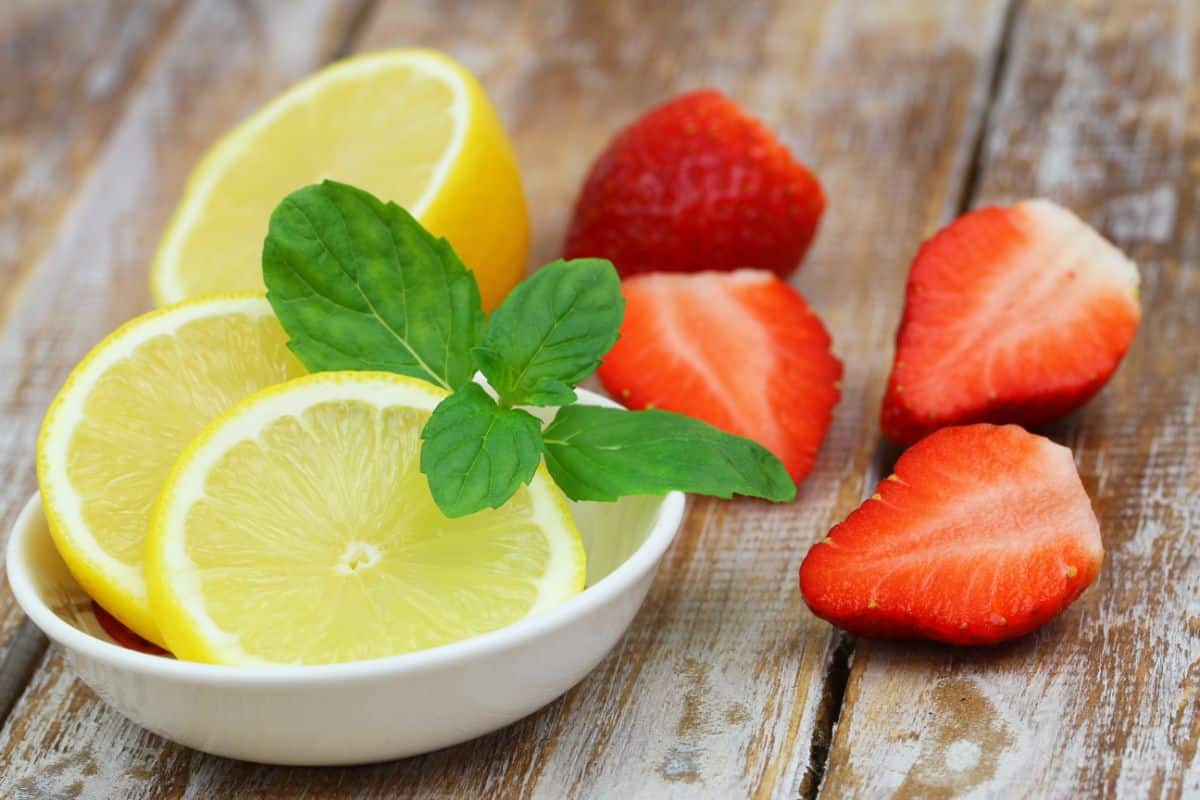 Other fruits and flavors can enhance the taste of your strawberries, too. These are especially helpful if the problem is a bland flavor that needs to be rounded out and you want to do more than just sweeten the berries (though sweetening itself does a lot to support weak flavors). These complementary flavors are also a way to brighten strawberry flavors without using added sugar or sweeteners, which can be helpful if dietary restrictions have you limiting sugar intake.
Some good complementary strawberry flavor enhancers include:
Lemon juice
Orange juice
Citrus peel or zest
Pineapple juice
Pineapple chunks
Liqueurs like Cointreau or Gand Marnier (being aware that this will add alcohol to the berries)
6. Oven Roast Them (?!)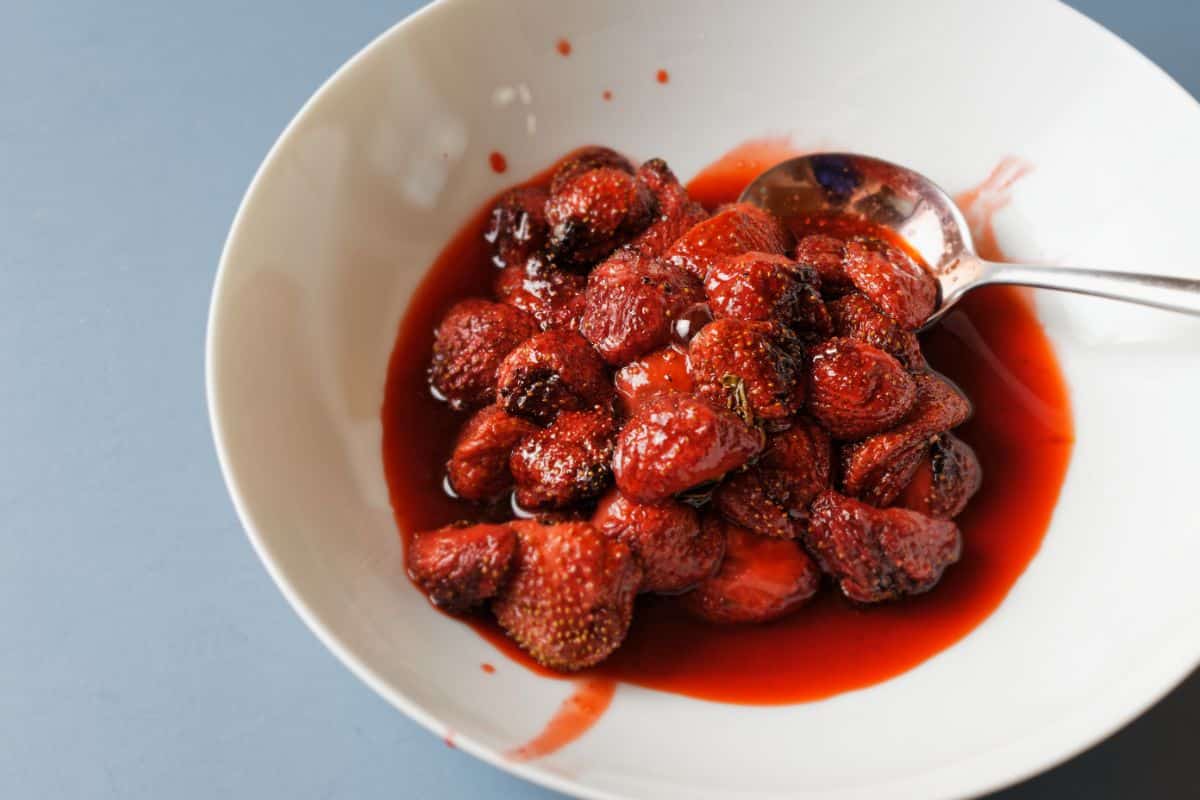 Yes, cooking your strawberries in the oven for a short amount of time can improve their flavor. It warms them, but it also concentrates the natural sugars without having to add more. You can eat oven-roasted strawberries as a snack or add them to any dish. They taste great when added to fresh yogurt, oatmeal, in salads…really anywhere you would use raw strawberries (they're just a little softer). You can also refrigerate the berries after roasting for grab-and-go use or for easy additions to dishes.
7. Dehydrate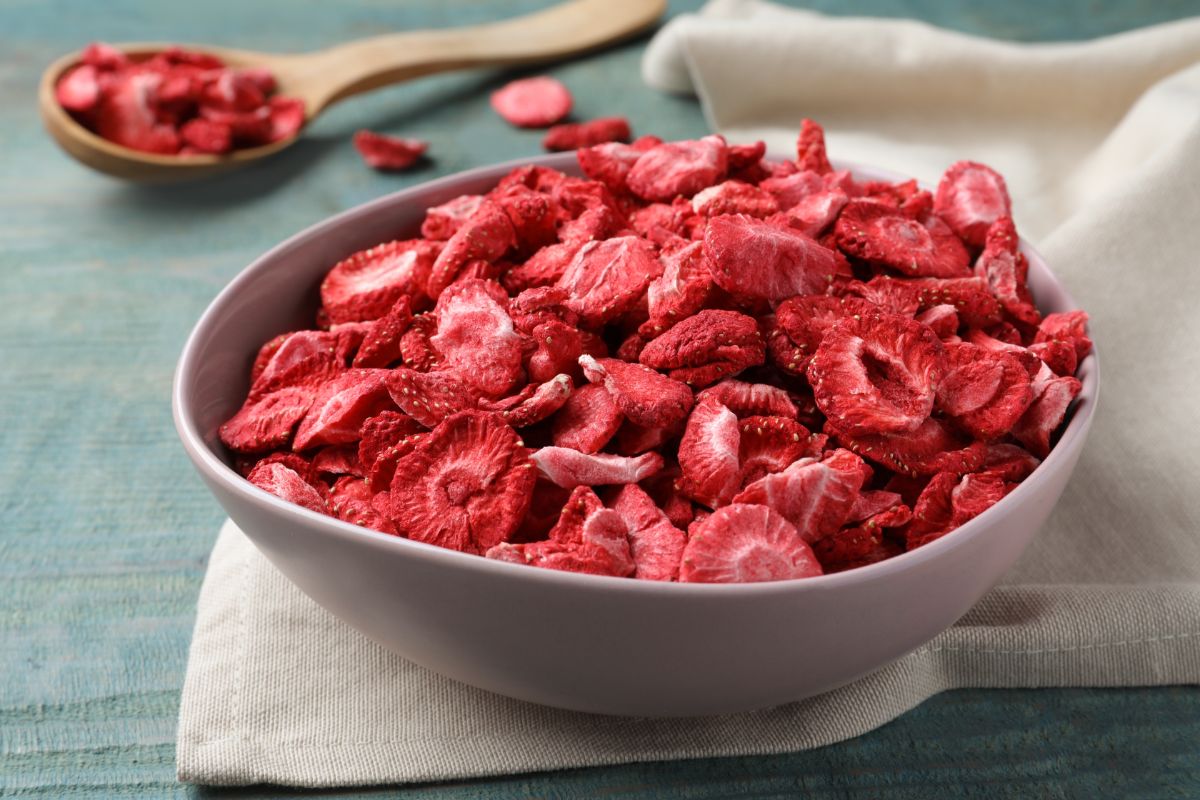 The process of dehydration removes excess water and concentrates flavors. This is true for any type of produce that you dehydrate. For strawberries that are less than stellar, dehydrating is a good way to concentrate the flavor to make it stronger. Dehydrated strawberries can be used in all sorts of ways, like for snacking, in trail mixes, or they can be rehydrated for use in recipes.
A delicious way to enjoy dehydrated strawberries that really improves their flavor—with or without added sugars—is to puree the berries and make them into strawberry fruit leather. A dehydrator is the best tool for the job, but fruit leathers can also be made in a low oven (as can dehydrated strawberries, but it's a bit tricky to do if your oven does not have a low enough setting).
8. Pick the Right Use and Preservation Method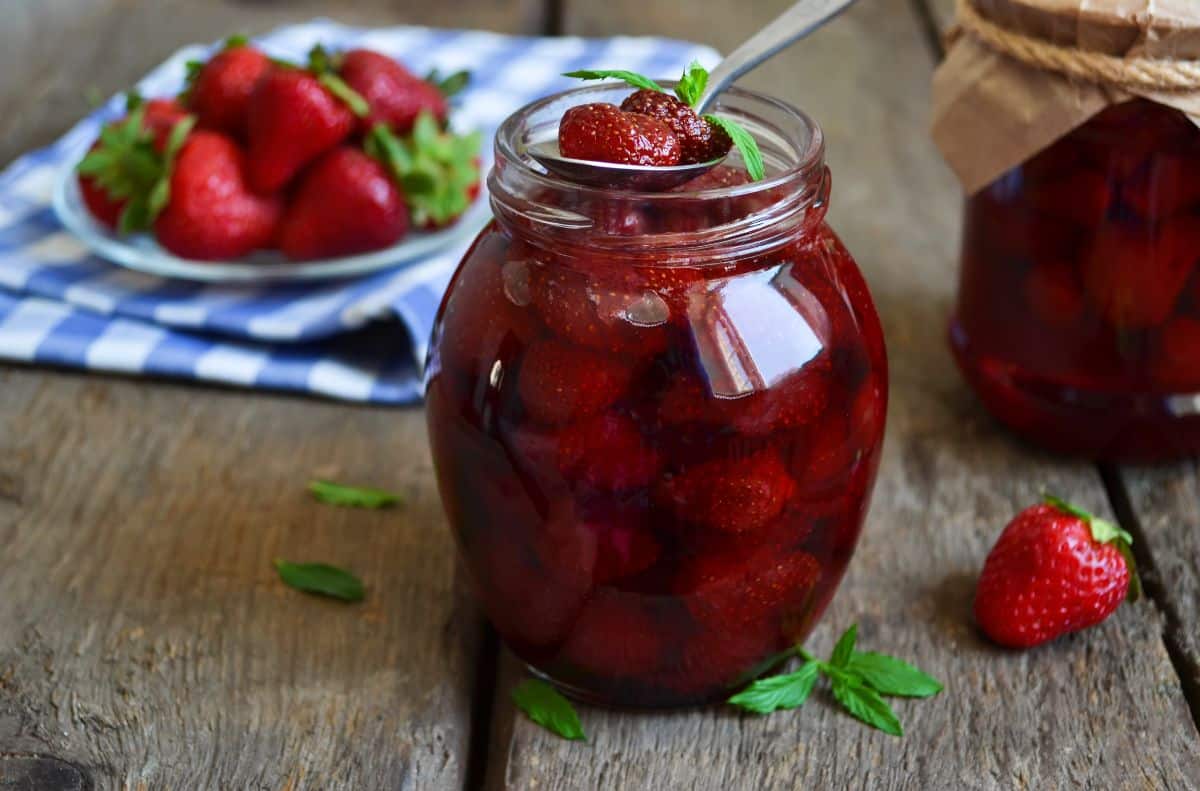 Strawberries with certain flavors may be better for different uses or preservation methods than others. If you can align your berries with your chosen preparation or preservation method, that can go a long way to maximizing the berries' flavor.
For example, sweeter dessert-type strawberries are best for fresh eating, while firmer, more tart strawberries are best for freezing. Fully flavored strawberries will give you more fully flavored jams, but the sugar and ingredients in the jam can also help bring a lesser berry along nicely. Any strawberry that is a little underwhelming will shine in pies, tarts, and baked dishes (check out our strawberry recipes section for great ideas!).
There's No Such Thing as a Bad Strawberry
Okay, this may be a bit of an overstatement. There is such a thing as a bad strawberry, but it is literally a strawberry that has gone bad and spoiled. Molding, rotting berries are no good and are not safe to eat. Other than that, if your strawberries are just bland, there is always a way to improve the flavor and make them useful, enjoyable, and delicious. Use any or all of the methods listed above to make the most of your strawberries, no matter how they come out of the patch.