Expect high yields of early-season berries from June-bearer Honeoye. This hybrid has been a top producer in the field for over 30 years. They are easy to grow and great for both large-scale producers and backyard gardeners. Large, firm berries are easy to pick over an extended fruiting period, and the plant is particularly winter hardy.
Jump to:
Introduction
| | |
| --- | --- |
| Hardiness Zone | Zones 3-8 |
| Exposure | Full sun |
| Harvest | 2-3 weeks in Mid-spring, fruits second year after planting |
| Soil | Ideal pH 6.5 – 6.8, |
| Water | Keep soil moist |
| Maintenance | Fertilize the previous fall or early in the spring |
| Plant Type | June-bearing |
| Berry Flavor | Sweet |
| Berry Size | Large |
History
The hybrid Honeoye comes from Cornell Research Station in Geneva, New York. It is a cross between Vibrant and Holiday.
Where to Grow
This variety is perfect for northern regions, fruit tastes the best when ripened in not too hot temperatures. Growers in Canada and the upper Midwest and Northeastern states (and other similar climates) will have a huge advantage growing Honeoye. Can be grown as a semi-evergreen in warmer climates.
Growing Conditions
Gwo Honeoye in full sun. Plant in rich, well-drained soil that is kept consistently moist. Lay down mulch to hold moisture and suppress weeds.
Disease Susceptibility
Honeoye is susceptible to soil borne diseases (red stele, black root rot), fruit rots (anthracnose, leather rot), verticillium wilt and gray mold.
Notable Features
Early harvest of abundant large fruit. Received the Award of Garden Merit from the Royal Horticultural Society. One of the top producing varieties for decades.
Growing Tips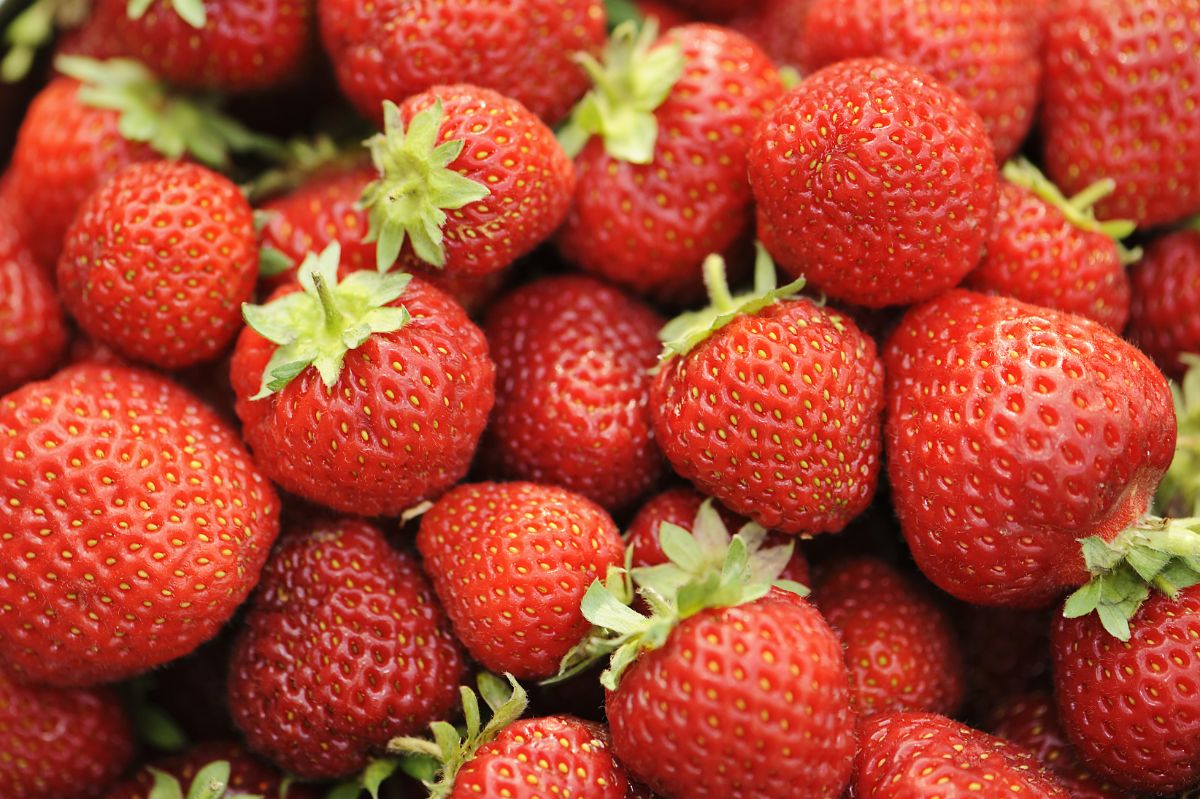 Plant in single or double rows. Space plants 12-18 inches (30-45 cm) apart in rows 3 feet (90 cm) apart. Propagate plants by digging up and transplanting runners. Remove all of the flower buds in the first year of growth. Use daughter plants, grown from the runners, to transplant into empty spaces of the bed. Cut out the rest of the runners, so plants don't get crowded. Renovate the beds every year, after the second year (first year of fruiting.) In cold regions, mulch late in the fall for winter protection.
Where to Buy
Plants:
Seeds:
Best Uses
When frozen, Honeoye retains good quality for later use. Excellent fresh eating during abundant summer production. Use the prolific concentrated harvest to make dried fruit or cook with the berries.