In order to maximize the production of June-bearing strawberry plants grown in the traditional matted row system, a process called "strawberry renovation" should be undertaken after the strawberries have been harvested. By beginning strawberry renovation immediately after harvest is complete, multiple strawberry pests are more effectively controlled, other pathogens like leaf spot are contained or eliminated, and more strawberry runners will be formed and established causing the harvest for the next season to be larger.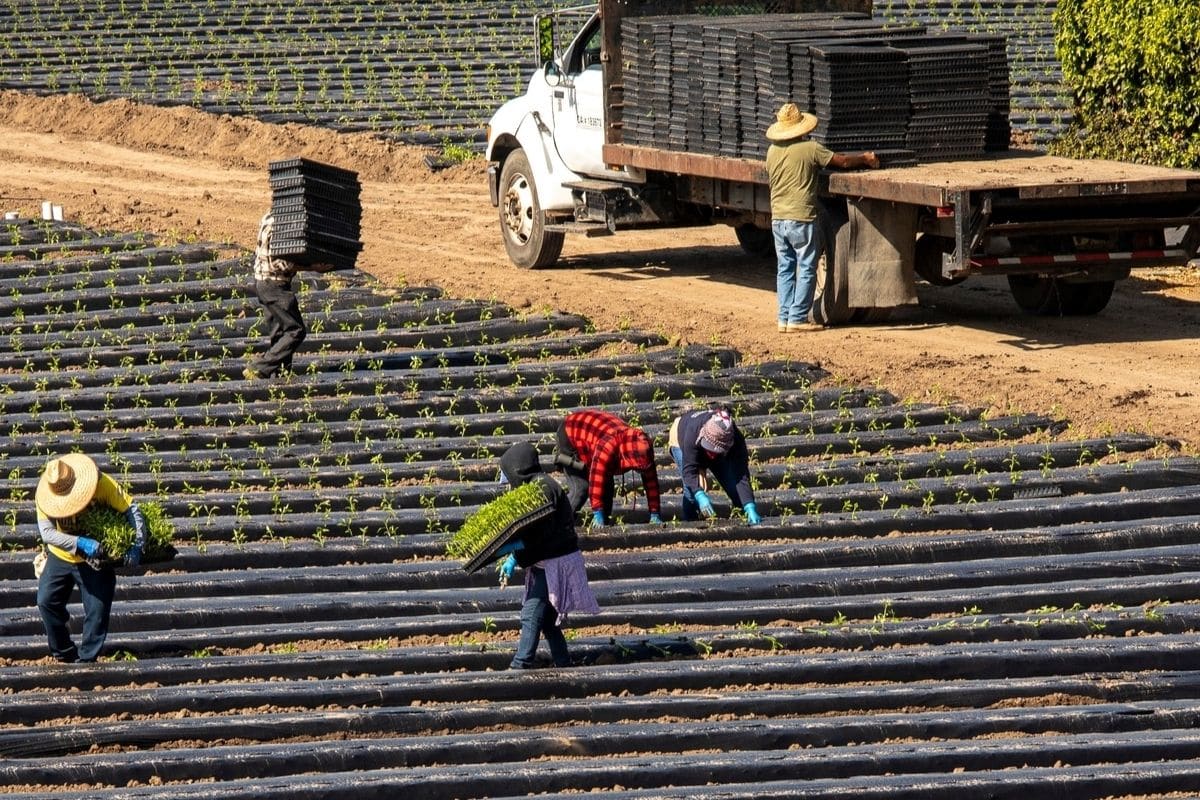 The entire process of renovating strawberries should be completed by late July in most areas. It should be noted that most commercial strawberry producers have moved away from traditional matted row production, now use plasticulture, and grow strawberries as annuals instead of perennials. So, this guide to renovating strawberry plants will most likely be of benefit to home gardeners or small-scale strawberry growers. Additionally, the traditional methods used during the renovation of strawberry plants are not organic.
With that said, here are the 10 traditional steps used in strawberry renovating:
Disclosure: This article includes affiliate links, meaning I get a commission if you make a purchase through my links, at no extra cost to you. As an Amazon Associate I earn from qualifying purchases.
Jump to:
Weed Control in Strawberry Renovation
The first step in traditional strawberry renovation is chemical weed control. Broad leaf weeds are killed with Amine 4 or Formula 40 (both are brand names of the 2,4-D amine formulation). When using the herbicide, be very careful to precisely apply the chemical as it will cause damage to your strawberry plants as well. Grasses (most annual and perennial grasses) can be controlled with sethoxydin. However, don't mix the two herbicides in the same container. Spraying for weeds should commence immediately after the final strawberry harvest.
Renovating Strawberries: Mow 'Em
After applying herbicide to kill off the weeds, wait four or five days. Then, remove all the old leaves from the strawberry plants by mowing them off. They should be cut right above the crowns, but take special care to not cut too low and damage the crowns. For more guidance on this, see this link: Mowing Strawberries.
Next: Fertilize the Strawberry Plants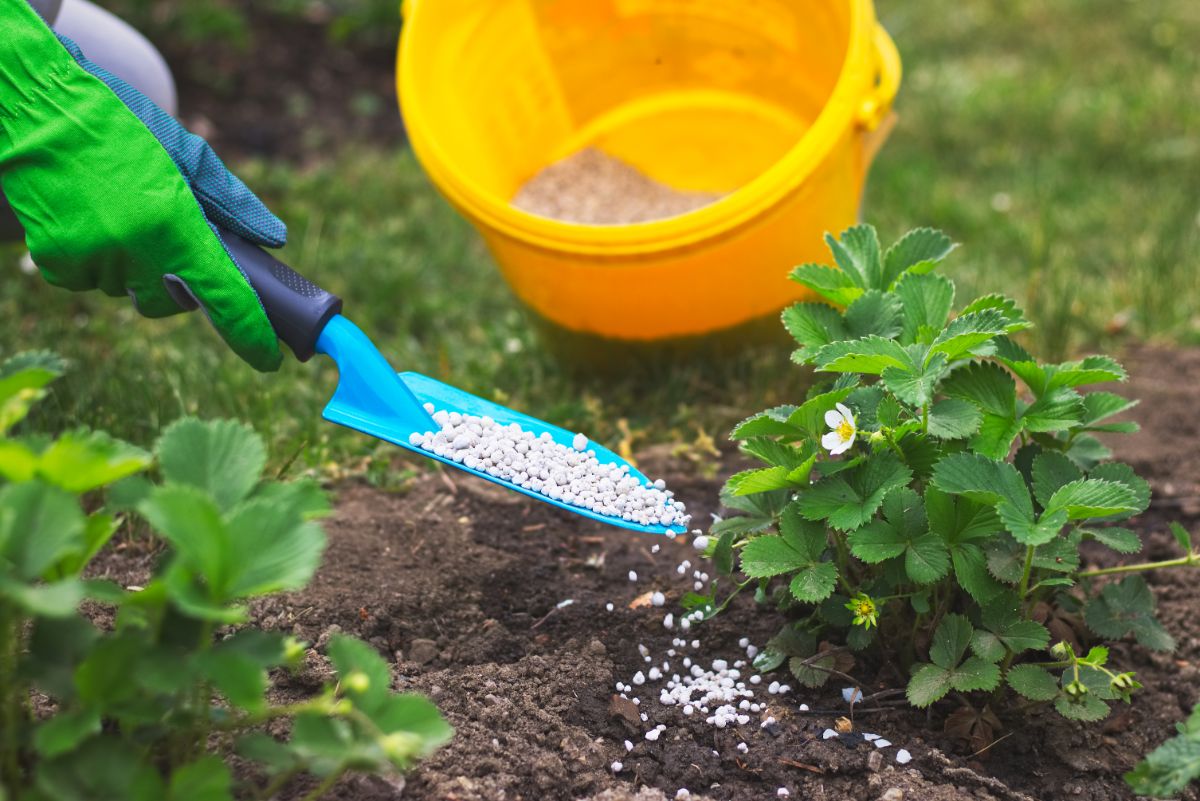 The main goal of fertilization after mowing is to provide the strawberries with nitrogen to help re-grow a vegetative canopy. Between 25 and 60 pounds per acre should be applied, depending on the soil quality and vigor of the planting. Splitting the application into to two smaller doses of fertilizer separated by about a month will increase the effectiveness of fertilizing. Once the strawberry plants have re-grown their leaflets, sampling them for testing can help direct fertilization more effectively by showing how well the plants are taking up nutrients from the soil.
Learn more about fertilization and nutrients for strawberry plants.
Renovate Strawberries: Subsoiling
Subsoiling is the process of breaking up compacted soil beneath the topsoil and above the bedrock. After a season of growing strawberries, the harvesting process often yields highly compacted soil between the rows of strawberry plants. It is not vital to perform the tilling or breaking up of compacted soil layers at this point in the renovation process, but it is often a good fit after fertilization. Subsoiling allows for better water infiltration into the soil and, consequently, healthier and more vigorous plants.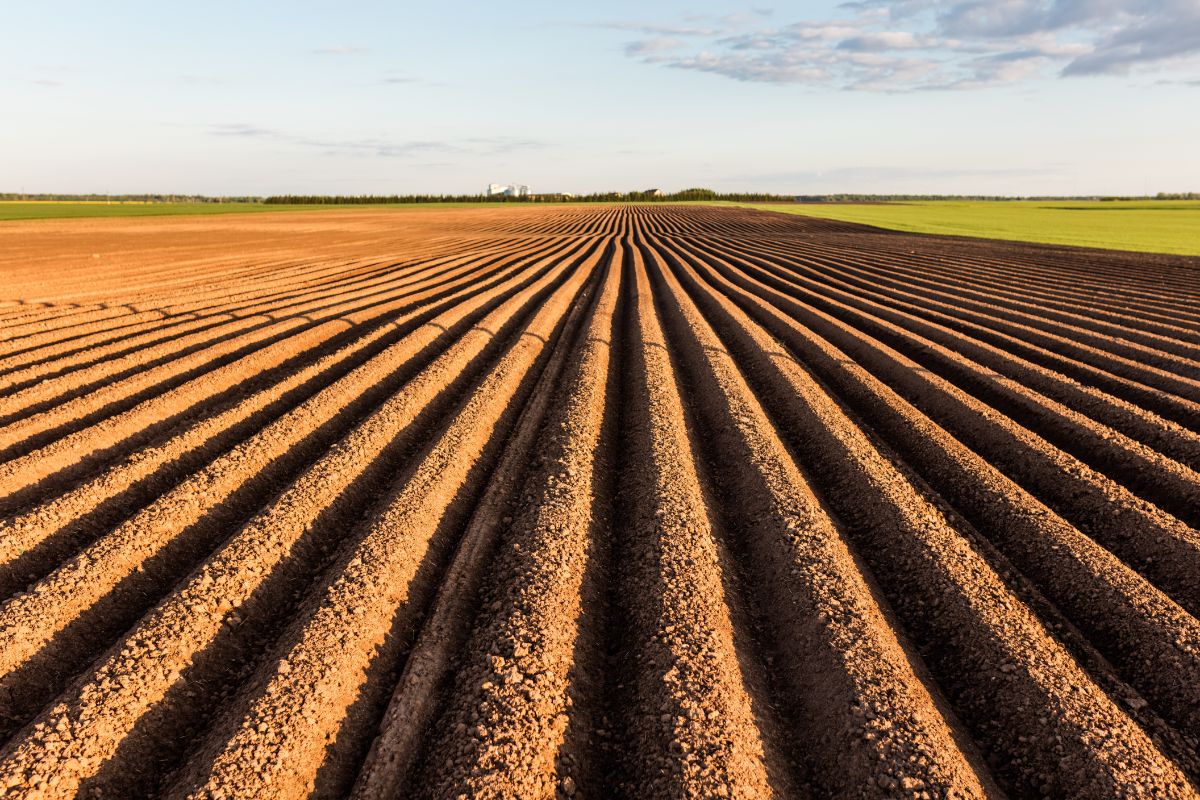 Renovate Strawberry Plants by Cutting Back Rows
Each row of planted strawberries should be cut back to between 12 and 18 inches. Strawberries are produced more heavily along the edges of a row. By cutting back the rows, more strawberries are produced. Air flow is also increased through the center of the rows. Sunlight and spray coverage is also better with narrower rows. A rototiller or cultivator should be used to cut back the rows, and the straw or mulch material should be cultivated into the soil simultaneously, if possible. Throwing a half-inch of soil over the rows and runners at this time will help stimulate new root formation as well.
Post Strawberry Renovation Weed Control
It is common practice for preventative weed control steps to be taken following the renovation of strawberry plants. Many commercial operations will use 1/2 the annual rate of terbacil (Sinbar) at this time (4 oz per acre). Since this treatment can harm the strawberry plants, it is essential that they be mowed. For weak plantings, DCPA (8 to 12 pounds of Dacthal per acre) is preferred. If Sinbar is used, four to six weeks later an application of Devrinol (four pounds per acre) is called for in order to suppress winter weeds. During the summer months, the growth of strawberry runner plants will suppress weed growth at the edges of the rows, but shallow cultivation can destroy weeds in other places. Take care not to cultivate deeply in order to avoid strawberry root damage.
Water Makes Renovating Strawberries Effective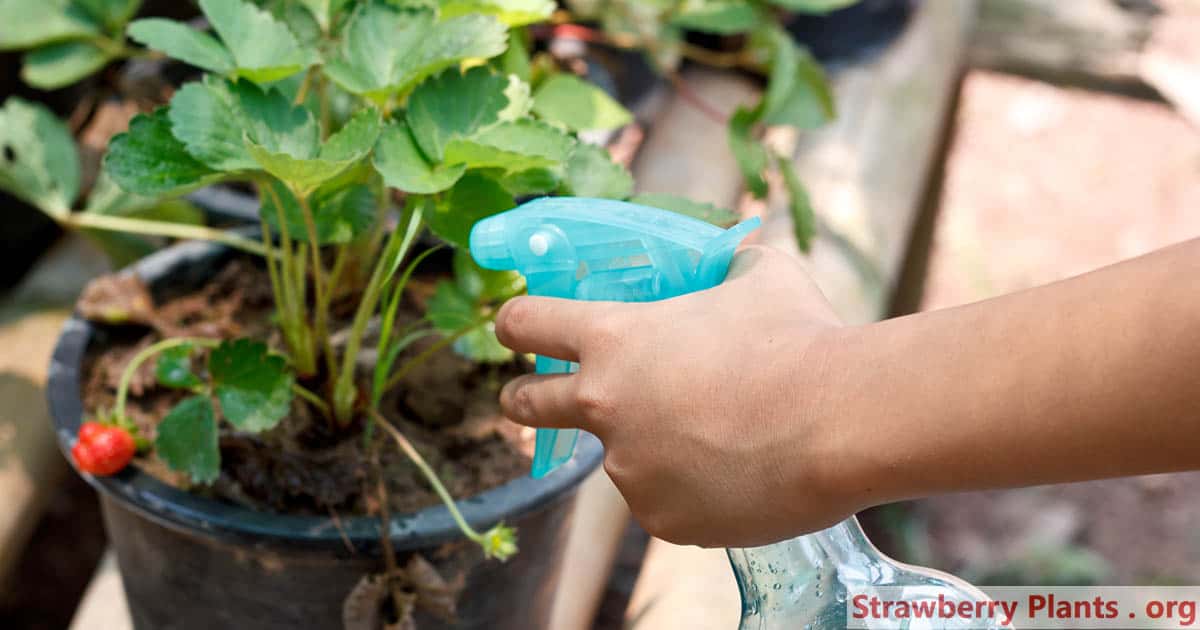 Appropriate irrigation is necessary for both herbicide activation and growing strawberry plants. If the plants do not receive adequate water, they will become stressed. Ensure that the strawberries receive between 1 and 1.5 inches of water per week, either through rainfall or irrigation techniques.
Shape the Rows: Sweep the Strawberry Runners
The plant stand within the rows must be sufficient to produce well during the productive season following winter. Contain the plants within the rows and have them establish themselves as quickly as possible. Any strawberry runner plant that is not rooted by the end of September should be cultivated into the soil or otherwise removed. If the plant has not established itself by October, it probably won't produce any strawberries the following spring. Such a plant is nothing more than a weed itself and should be removed, if possible, prior to winter.
Renovating Strawberries Maximizes Fruit Buds
The buds (perennating flowers) that will turn into strawberry flowers and eventually strawberries the next spring are formed during August and September. Thus, it is imperative to provide strawberry plants with optimal conditions during these months. An additional 20 to 30 pounds of nitrogen can be added per acre of plants. And, even more importantly, adequate watering is required.
Conclusion
June-bearing matted row strawberry production is no longer en vogue among most larger commercial strawberry producers. Due to the specialized equipment that is required for plasticulture, however, a lot of smaller farms still perform strawberry renovation each year. The question does arise, though, if there is a better alternative. Traditionally, renovating strawberries causes a significant number of chemicals to be introduced into the strawberry field. An, in light of recent studies that show organic strawberry plants are better, strawberry renovation may become less and less useful.