Millions of people have allergies. The range of allergic reactions to different allergens varies depending on the magnitude of the sensitivity and the type of reaction elicited. Unfortunately, many people are allergic to strawberries. I know what you are thinking: having strawberry allergies might just be a fate worse than death. Of course, that is an exaggeration, but just think of a life devoid of the wonders of strawberries.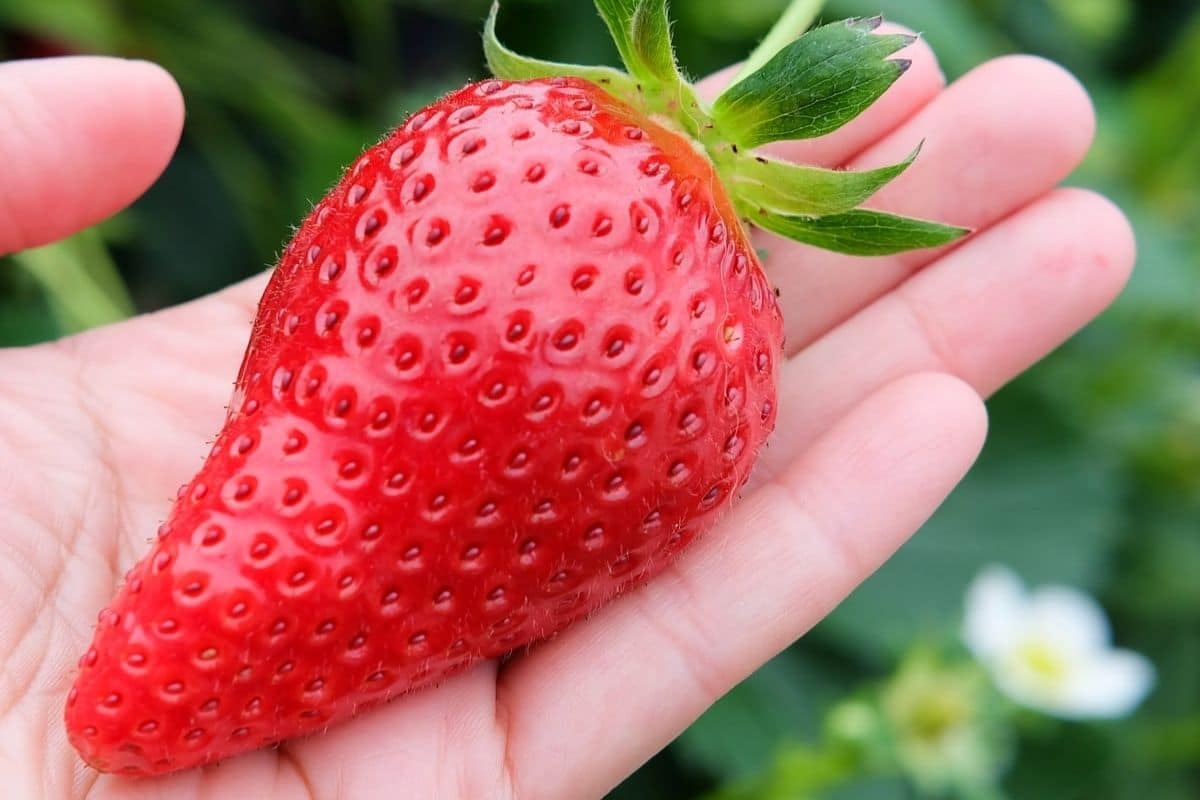 This post discusses the main aspects of strawberry allergies. These include what causes the strawberry allergy, the different types of common reactions, and a possible method of getting around a strawberry allergy so that the delicious morsels can be enjoyed!
Jump to:
Strawberry Allergy: Reactions
There are multiple different reactions an individual can have if a strawberry allergy is present and the individual consumes or is exposed to strawberries. The most severe is pseudoanaphylaxis. This reaction is similar to allergic anaphylaxis except that it does not involve a true allergic response. In pseudoanaphylaxis there is direct release of histamine when substances known as "histamine liberators" are encountered. Strawberries serve as histamine liberators in susceptible people. This reaction is quite serious and can kill the person with the strawberry allergy.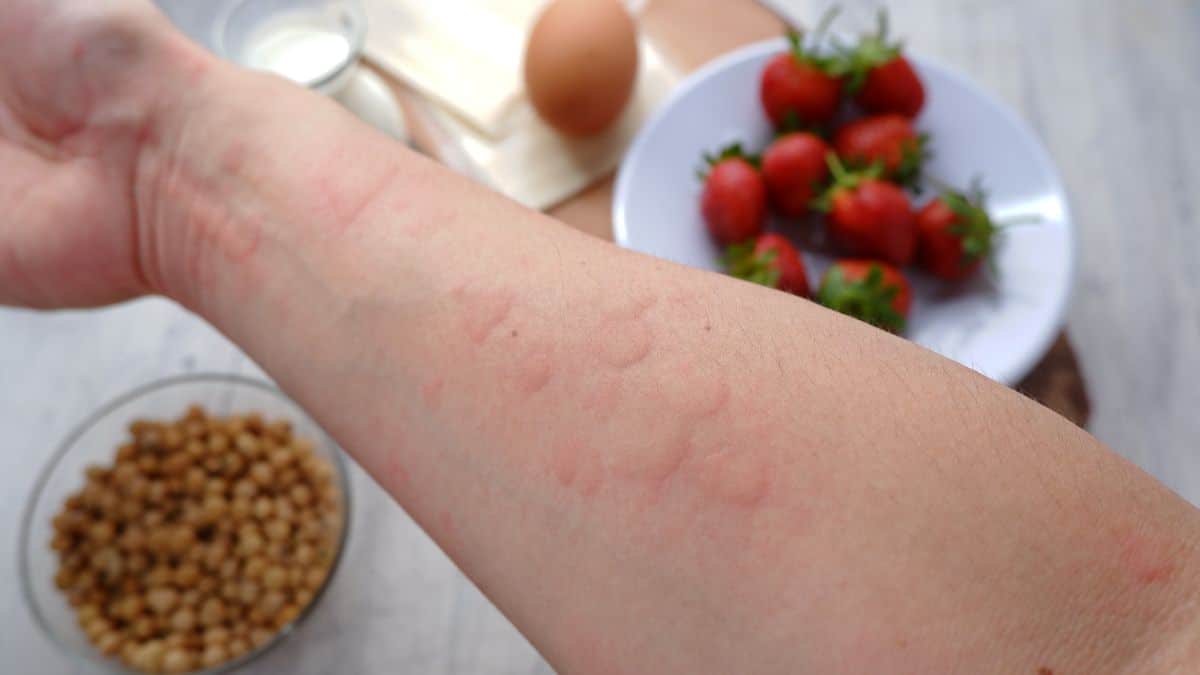 In people allergic to strawberries, a more common reaction is called oral allergy syndrome (OAS). OAS usually develops in individuals who already suffer from hay fever allergies and is often brought on by eating fresh fruits or vegetables.
Other reactions can mimic hay fever, include skin reactions (dermatitis or hives), and can even result in breathing difficulties.
What Causes Strawberry Allergies
Strawberry allergies are not fully understood. However, some research indicates that one of the primary players in strawberry allergy is linked to a protein involved with the ripening of the strawberries. This protein was named Fragaria allergen 1, or Fra a1 for short. This protein is responsible for the characteristic reddening of the strawberries as they ripen.
Allergic to Strawberries?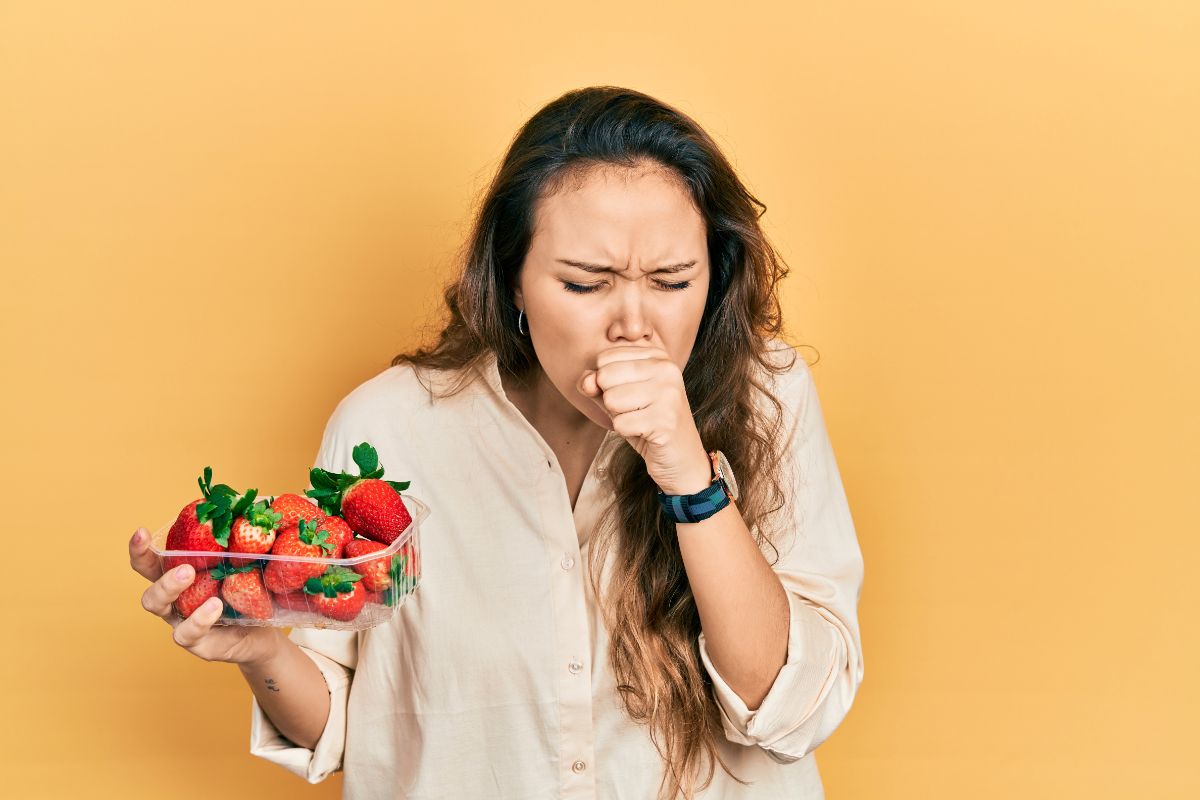 There are two considerations to keep in mind when considering a strawberry allergy. First, there are strawberry varieties that produce yellow or white strawberries. These pale berries often completely lack the Fra a1 protein, and, consequently, they do not produce the flavonoids that appear red in most mature strawberries. One such cultivar is 'Sofar', but it is difficult to purchase. For readily available white strawberries, see the main White Strawberries page.
Second, birch and apples contain a proteins that are very similar to the Fra a1 protein. Because of this, cross-sensitivity may develop, and an individual who is allergic to strawberries should be careful in regards to each of those plant species.
Strawberry Allergy: Conclusion
If you have a mild strawberry allergy, it might be ok to try one of the white or yellow varieties of strawberries to see if there is still a problem when they are eaten. Of course, if you have a serious allergy, the attempt might prove fatal, so be wise. If you are allergic to strawberry proteins of any sort, be sure to only try a strawberry under the careful observation of qualified medical personnel.