We all want the best strawberries we can get from our plants each season. We test the soil, apply fertilizers, protect our plants from extreme heat and cold, whatever it takes! Have you tried companion planting?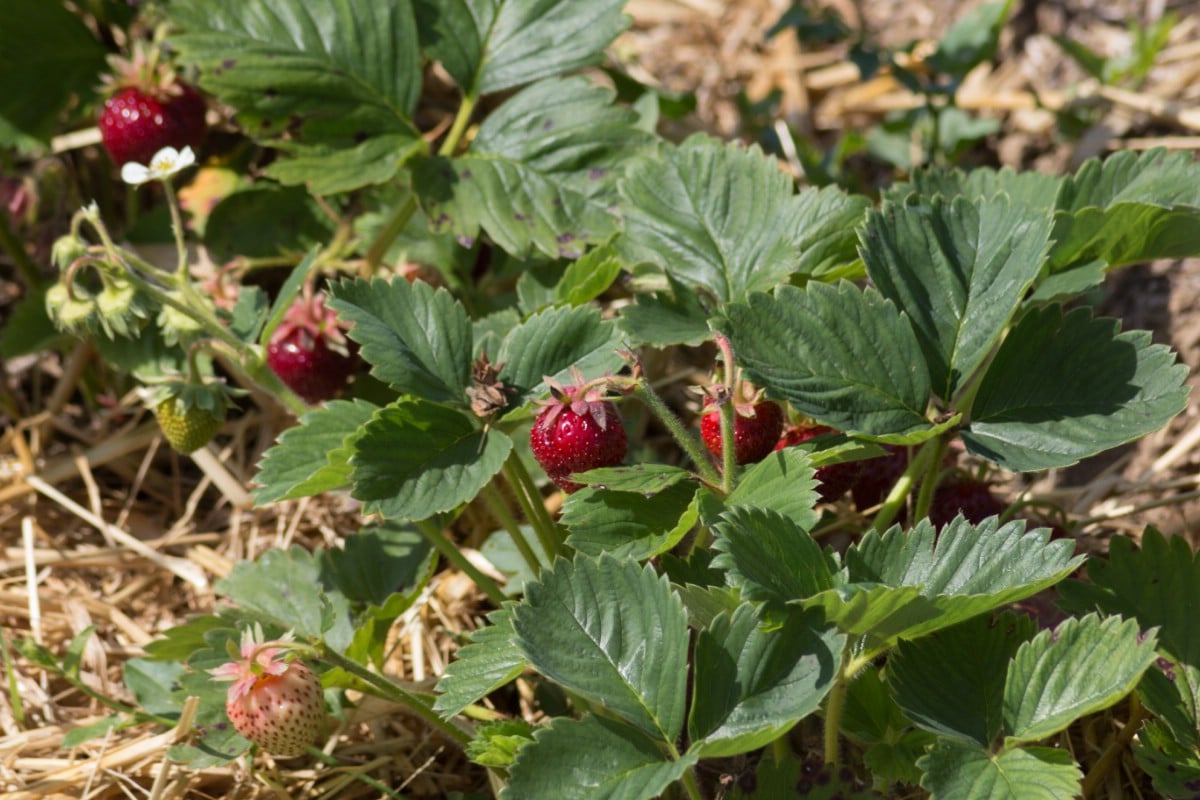 Jump to:
Gardeners have been using this captivating technique to increase the yield, flavor, and overall health of their plants for centuries. How does companion planting work? What plants will have the best effect on your strawberries?
How does companion planting work?
Science can't fully explain how companion planting works. There is no doubt that it is effective though! Companion plants are chosen for the specific effect they have on each other. For fruiting plants like strawberries, the abilities to attract pollinators and to repel pests are important qualities in good companions.
The ability to enrich the soil or at least make existing nutrients more bio-available to your target crop- strawberries!- can be the most difficult to explain. However, some plants have proven to be able to do just that!
Triple threat companion plants
A few plants are companion planting superstars. They can benefit your strawberry plants on all three fronts, attracting pollinators, building the soil, and repelling pests.
The deep blue flowers of borage attract pollinators such as butterflies and many species of bees, as well as predatory bees and parasitic wasps.
Borage adds trace minerals to the soil. Because of this often-overlooked boost in nutrients, some gardeners believe borage can make strawberries sweeter. It is also a delicious and medicinal herb.
Lupin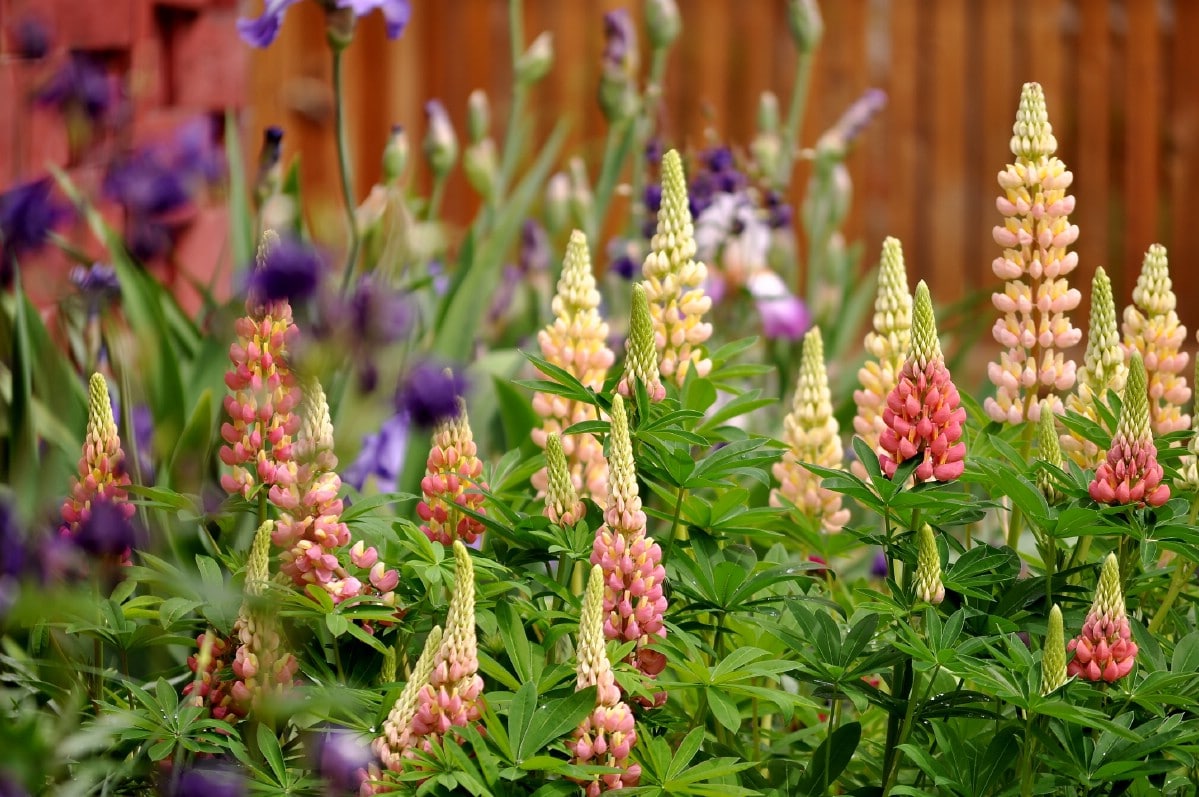 Lupins attract butterflies and bees, fix nitrogen in the soil, and the scent repels various strawberry pests. White Lupins may even repel some birds that would threaten your strawberry harvest.
Strawberry Companions That Attract Pollinators
Bugs like bees, flies, and butterflies are necessary for pollinating your strawberry flowers. The amount of fruit you will harvest is directly related to both the number of flowers your plants produce and how many of them are pollinated. Among others, these 4 companion plants are sure to attract pollinators to your strawberry patch.
Nasturtiums
Nasturtiums come in a variety of bright pretty colors that attract loads of pollinators. Nasturtium plants sprawl so plant them near your strawberries instead of between them to avoid crowding.
Cilantro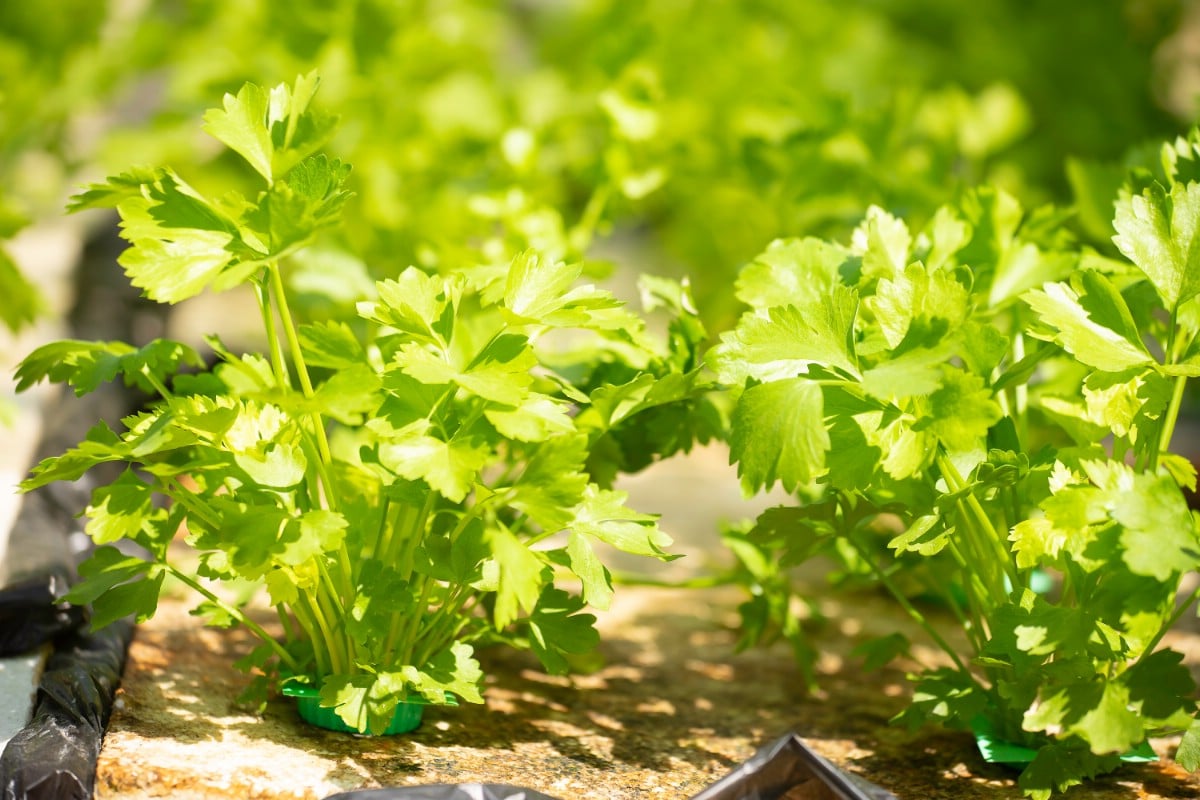 Cilantro's tiny white flowers attract a surprising number of pollinators. The leaves are feathery and don't block much sunlight so it's ideal for planting between your strawberry plants.
Interplant cilantro with your everbearing or day-neutral strawberry varieties because cilantro blooms when temperatures rise and will invite pollinators to visit your second crop of strawberry flowers.
Sweet Alyssum
Sweet alyssum is an annual that attracts bees, pollinating flies, and parasitic wasps.
Poppies
Poppies are a favorite flower of all types of bees. Surround your strawberry bed with bright red, yellow, pink, or orange poppy flowers to capture the bees' attention.
Poppies love sunshine and readily reseed themselves year after year. The seeds are useful for cooking and baking as well.
Strawberry Companions Who "Serve (nutrients) and Protect"
Plants use up available nutrients from the soil throughout the growing season. Because strawberries are perennials and can't rotate with other crops, it is extra important to fertilize during and between growing seasons. Companion planting can alleviate some of the load.
Some plants are capable of enriching the soil and making nutrients more available to your strawberries. Having enough of the right nutrients available can result in healthier plants and sweeter fruit.
Other plants produce compounds that naturally aid disease resistance. Strawberry plants aren't generally resistant to many diseases so take whatever help you can get to protect your crop! Use these 6 plants to help your strawberry bed thrive.
Legumes (Peas, Beans, Lupin)
Peas, bush beans, pole beans, and lupins are legumes. Legumes fix nitrogen in the soil, making it easier for strawberries to take up and use for healthy green leaves and increased fruit production.
White Clover
White clover is another nitrogen fixer that will boost the health and productivity of your strawberry plants. Planted between strawberry rows it also effectively suppresses weeds and can be used to make a delicious delicate tea.
Spinach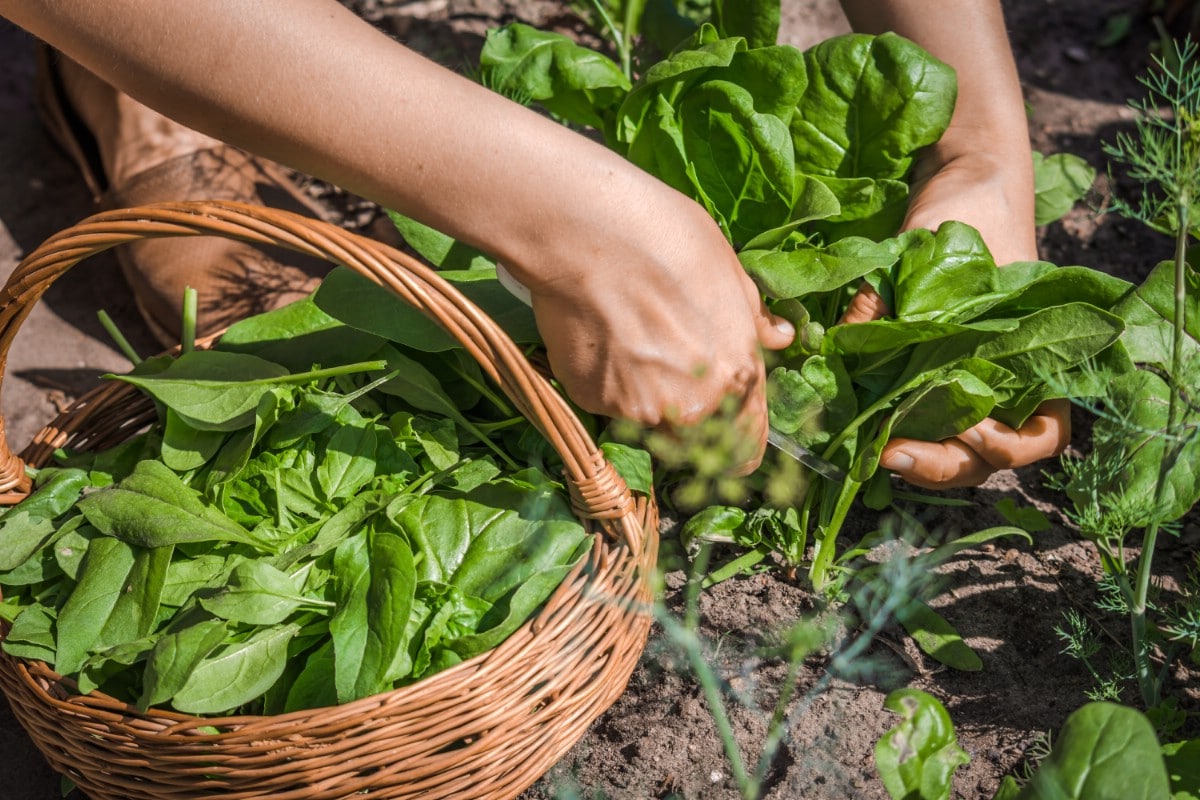 Spinach produces saponin in the roots. Saponin has antifungal and antibacterial properties which can add a layer of protection to your susceptible strawberry plants.
Spinach and strawberry roots grow at different depths so they use nutrients from different soil levels and won't compete. Many gardeners say they see increased flavor and berry production when they plant spinach with their strawberries.
Lettuce
Lettuce and strawberries are symbiotic. Strawberries provide living mulch to protect lettuce from invasive weeds and lettuce provides a protective shield, often hiding your precious fruit from hungry birds.
Many gardeners plant lettuce and strawberries with spinach to see increased yield in all three crops.
Thyme
Thyme grows as an aromatic low ground cover that keeps soil cool and moist. Plant it between strawberry rows to smother weeds.
Broccoli
Broccoli should not be planted alongside strawberries because they will compete for nutrients. However, broccoli is included in this list because it can protect your strawberry plants from verticillium wilt when incorporated into a transplanting system.
Strawberry Companions That Deter Pests
The worst thing you can experience in your strawberry garden is a crop decimated by insects, birds, or even rodents. These 9 plants can help repel or reduce pests requiring less maintenance and fewer insecticides.
Marigolds
The scent of marigolds repels mosquitos, nematodes, rabbits, and other pests. French marigolds in particular are believed to repel root-knot nematodes which could seriously damage your strawberry plants' roots. They also attract beneficial insects like ladybugs that eat aphids.
Thyme
Thyme deters worms and attracts hoverflies. Hoverflies eat aphids, thrips, scale, caterpillars, and other soft-bodied strawberry-eaters.
Caraway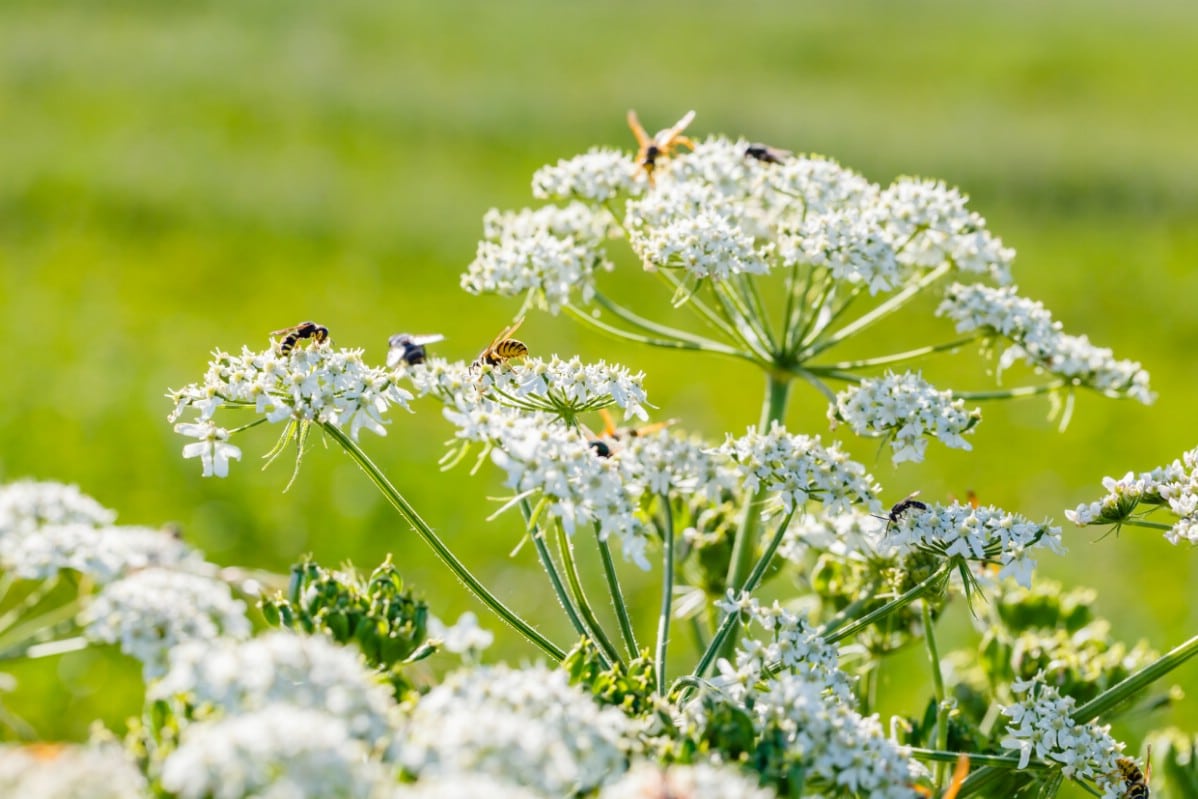 Caraway attracts parasitic wasps and flies that eat aphids and mites.
Sweet Alyssum
Like caraway, sweet alyssum attracts parasitic wasps.
Chrysanthemums
Chrysanthemums naturally contain pyrethrin, an insecticide that repels ants, spider mites, and Japanese beetles among many other pests.
Alliums
Alliums include garlic, onions, chives, and leeks. The strong smell of these pretty and tasty plants repels slugs, a variety of insects, and rodents like rats and rabbits.
Beans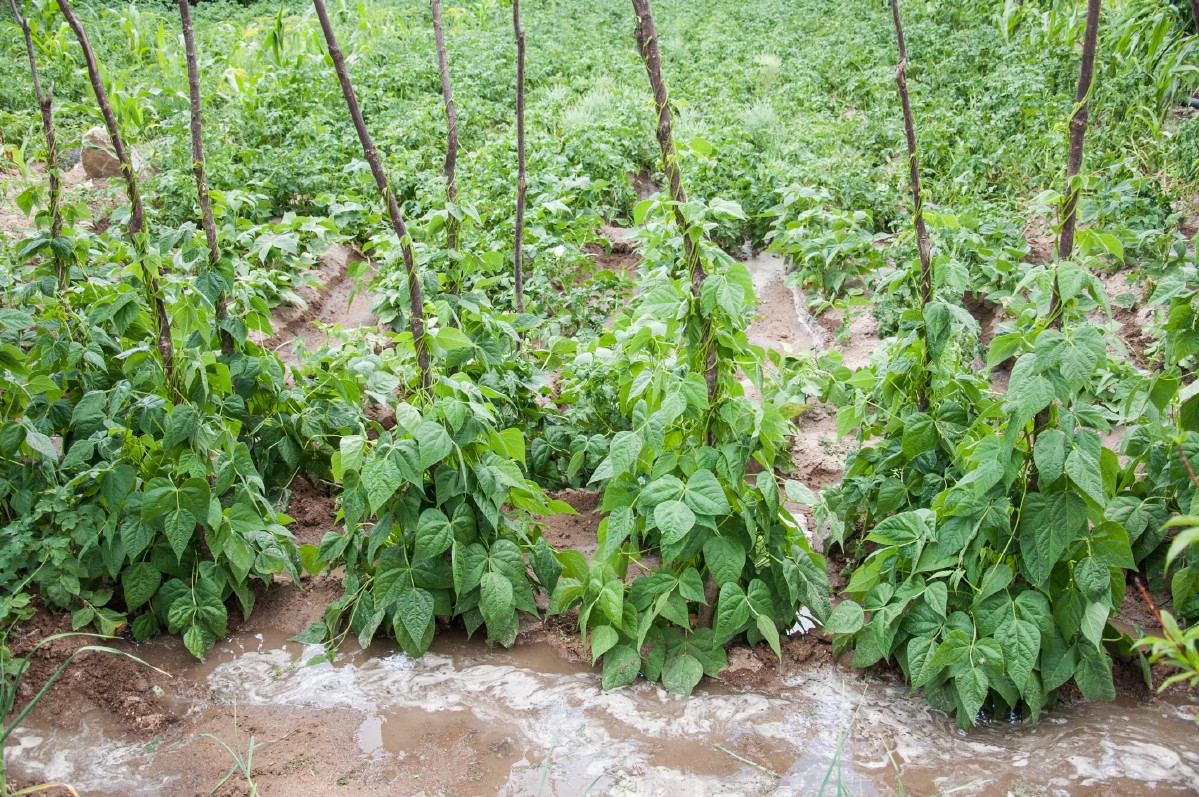 In addition to building soil health, beans can repel beetles that might eat your strawberries.
Cilantro
Cilantro hosts lacewings, ladybugs, and parasitic wasps that will protect your strawberry plants from devastating pests. The strong scent also repels aphids, slugs, and spider mites.
Nasturtiums
Nasturtiums are a famous trap plant for aphids. The brightly-colored flowers also attract pollinators by the dozen and taste good in a salad if the pests leave any plants uneaten.