Strawberry plants are famously temperate. They do not grow in extreme heat and have tremendous difficulty growing in regions of the world that do not provide the climatic conditions needed for their happiness. Both tropical and sub-tropical regions will not provide the environment necessary for growing strawberries that result in a strawberry harvest.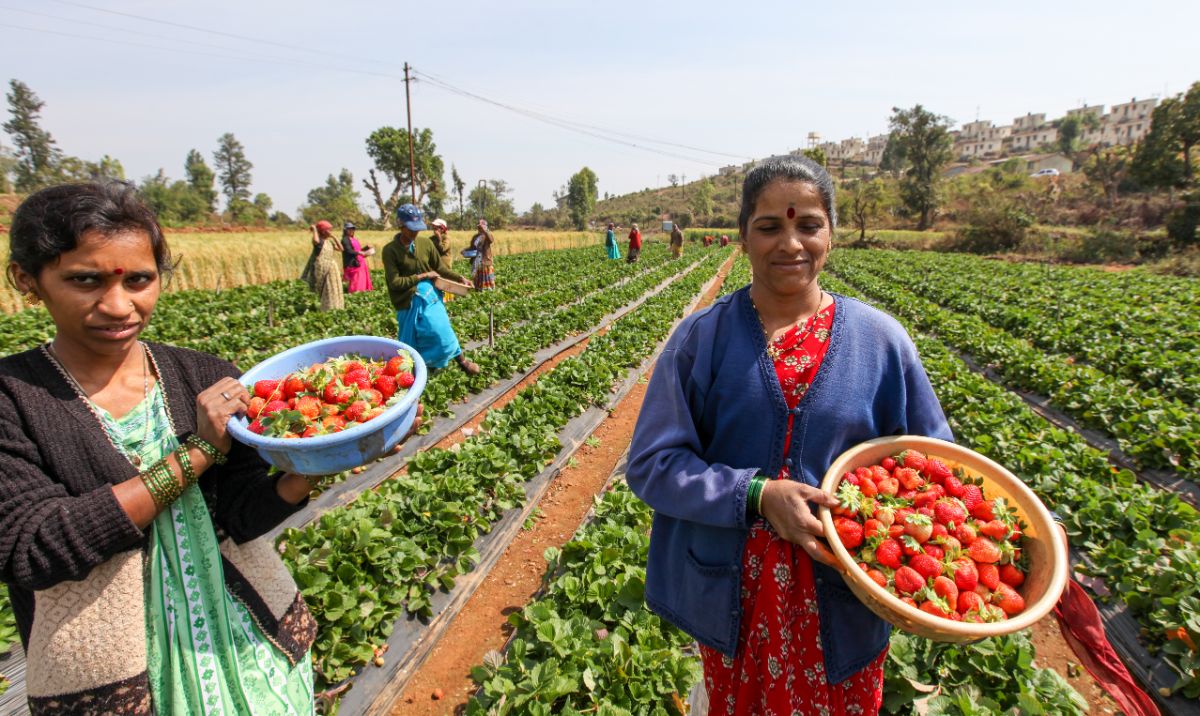 But, we humans are an industrial bunch. We can fly in planes that go faster than the speed of sound. We can go to the moon. Why can't we grow strawberries in hot areas of the globe? Well, the industrious people of Bihar, India, have put their technological and industrial skill to work and have successfully grown a crop of commercial strawberries in their sub-tropical region.
Jump to:
Strawberry Plants in India
Until the year 2010, strawberry plants had not been grown successfully in sub-tropical India. India, the world's second most-populous nation with well-over a billion people, was mostly unable to see strawberries grown locally. In 2010, however, that changed. Strawberries were cultivated by three institutions of learning: Bihar Acricultural University, Sabour (Bhagalpur district), Tirhut College of Agriculture, Kholi (Muzaffarpur district), and Rajendra Agricultural University, Pusa (Samastipur district).
Production of Indian Strawberry Plants
The three locations produced about 300 kilograms of strawberries (over 661 pounds). Due to the high cost of producing strawberries where they do not like to grow, the Bihar government subsidized the three institutions to the tune of 1,800,000 rupees (about $39,500). With the government money, the group developed a protective laboratory for the production of strawberries and other high-value crops called Polyhouse. Polyhouse allows agricultural and climatic conditions to be controlled so that the produce can be grown. Specifically, strawberry plants need cold conditions throughout parts of the year, high humidity levels, open and circulating air, and raised beds in order to flourish.
Growing Strawberries in India: Details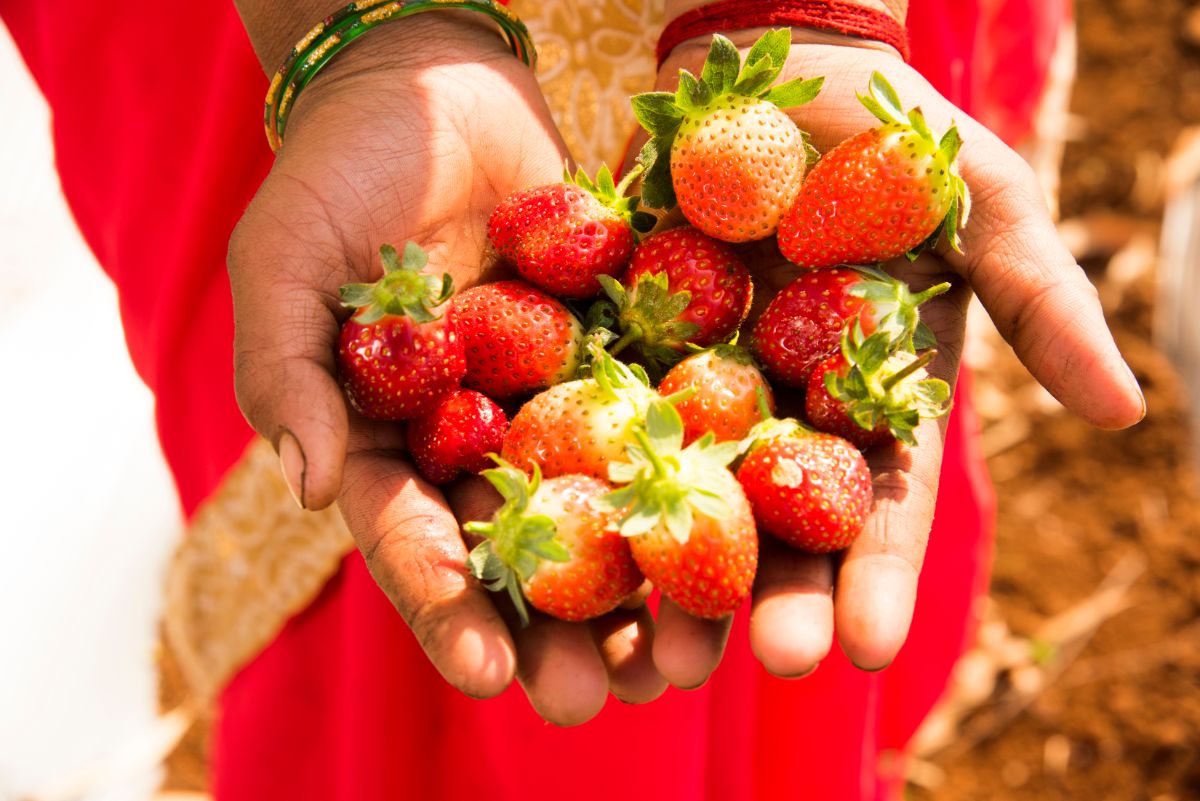 Strawberry plants will not grow naturally in most parts of India. So, the researchers who undertook this strawberry experiment had several obstacles to overcome. First, they had to find strawberry varieties that could grow in less-than-temperate conditions. After researching various varieties, the determination was made that the cultivars Cherry Blossom, Festival, and Sweet Charlie would be best suited for growing in Bihar. Additionally, Indian children do not grow up growing strawberries or picking strawberries. Consequently, farmers must be trained and taught about growing the plants during the strawberry season, which begins in November and runs through harvest in February.
Strawberry Plants Grown in India: Conclusion
As technology increases the productive capability of humans, more and more good things can be shared and produced. Growing strawberry plants in India will help expand both the nutritional options and quality of life available to the billion-plus people who live there. The development of Polyhouse and the successful crop of 2010 strawberries in India may just signal a new era of strawberry passion proliferation into one of the most populous regions of the world. Hooray! For those interested in growing strawberries in India, you can find more information here.