Back in the 1990s, there was a popular country music song about strawberry wine. In those days, the internet was young and the flow of information had yet to reach Vesuvius-like levels. As more and more people connect and search for what they want to know about, more and more folks have taken an interest in fermenting their own brews. One such drink, strawberry wine, happens to fall within the purview of Strawberry Plants .org.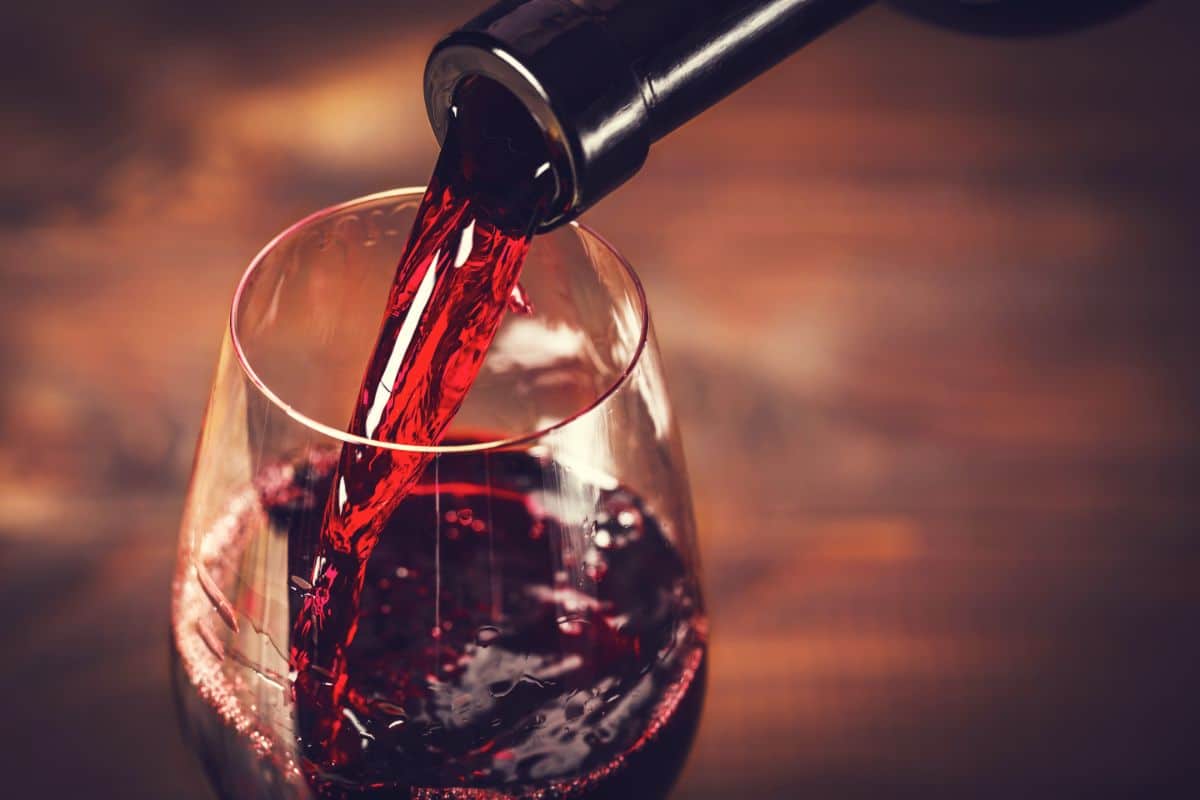 So, without making much more ado about nothing, for any of the adventurous types looking to brew up a batch of homemade strawberry wine, this strawberry wine recipe is for you.
Jump to:
Strawberry Wine Recipe
Unlike most food recipes, this strawberry wine recipe (and most other strawberry wine recipes, for that matter) takes quite a while to finally be completed. If patience and perseverance are completely lacking from your character makeup, it might be best to find a different way of obtaining your wine. On the other hand, if you are up to the challenge, don't mind waiting, and can spring for some basic brewing equipment, making strawberry wine can be a enjoyable process. You can get what you need here: Basic Homebrewing Equipment.
To reiterate, the strawberry wine making process is a relatively slow process. It will take a minimum of three months before a good end product is acquired. So, get all your supplies ready and then get busy!
Strawberry Wine Recipe: Ingredients
3 pounds of strawberries (conversions here)
1 gallon of water
2.5 pounds of sugar
2 teaspoons of lemon juice or citric acid
1 teaspoon of wine yeast
Strawberry Wine Directions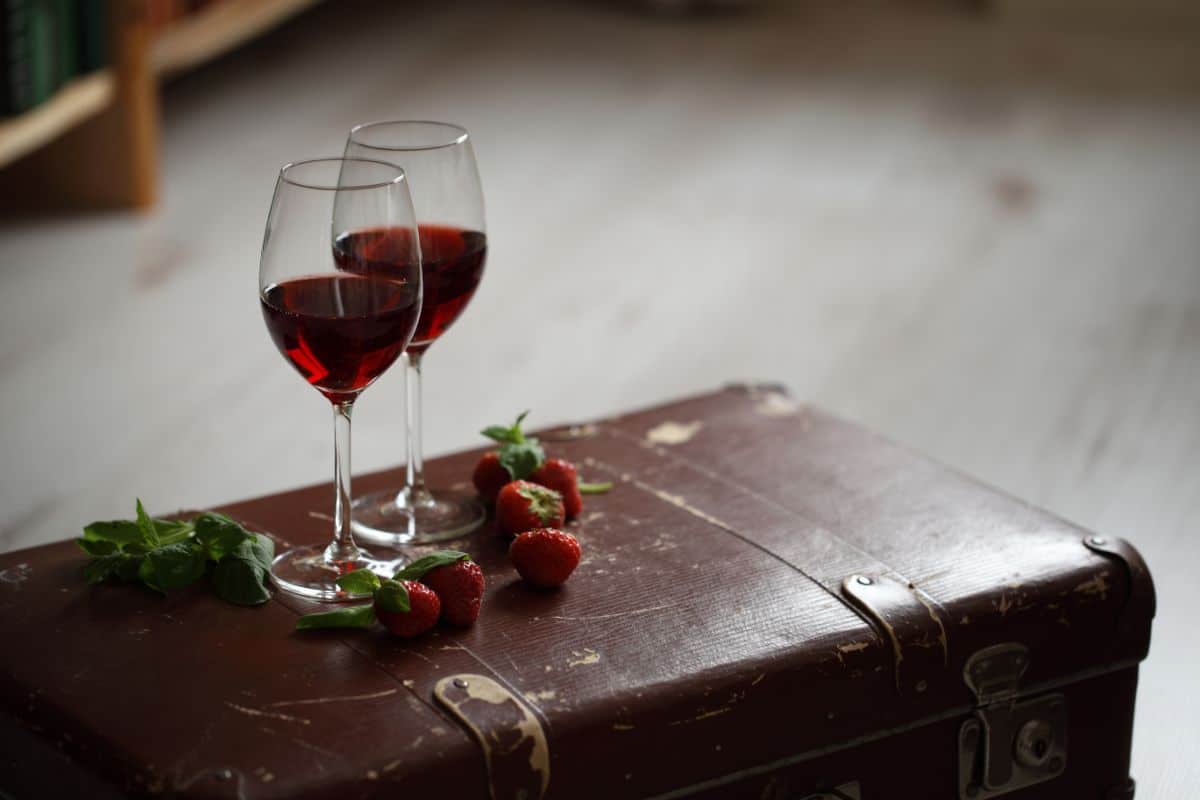 Thoroughly mash the strawberries manually. Put the mashed strawberries, sugar, lemon juice/citric acid in the crock pot. Bring 5 pints of water to a boil. Pour the boiling water into the crock so that all the other ingredients are covered. Stir to dissolve as much of the mixture as possible. Monitor the temperature of the solution and add the wine yeast when it cools to 85 degrees Fahrenheit. Cover the crock and stir the components every day for one full week. On day seven, strain the mixture and move the remainder to a secondary fermentation container. Fill that container up to one gallon with water. Fit the fermentation trap and allow the yeast to do their fermenting work. Rack the wine after 30 days and again after 21-28 more days (see below if you are unsure what racking is). When fermentation is complete and the wine is clear, bottle it. Allow a minimum of three additional months to pass for aging (a full year is generally accepted as best).
Strawberry Wine Recipe: Notes
It is important to ensure that the strawberries you choose for use in this or any strawberry wine recipe are fresh and unblemished prior to mashing. Make sure that there is no mold or rot on the berries. Consult the Strawberry Buying Guide for additional information. Also, pure granulated sugar is easiest for the yeast to process during fermentation. However, other sugars can be used if you are feeling daring (but it isn't recommended).
Be sure to post a comment about your experience below, and others will benefit!
Enjoy!