I have received several requests from people looking for pineberry seeds for sale. Over the last year or two, many people have become interested in the "new" strawberry hybrid that has white accessory flesh and bright red seeds. The introduction of these pineberries into the commercial retail store chain Waitrose in the United Kingdom (albeit on a limited basis) caused a surge of interest.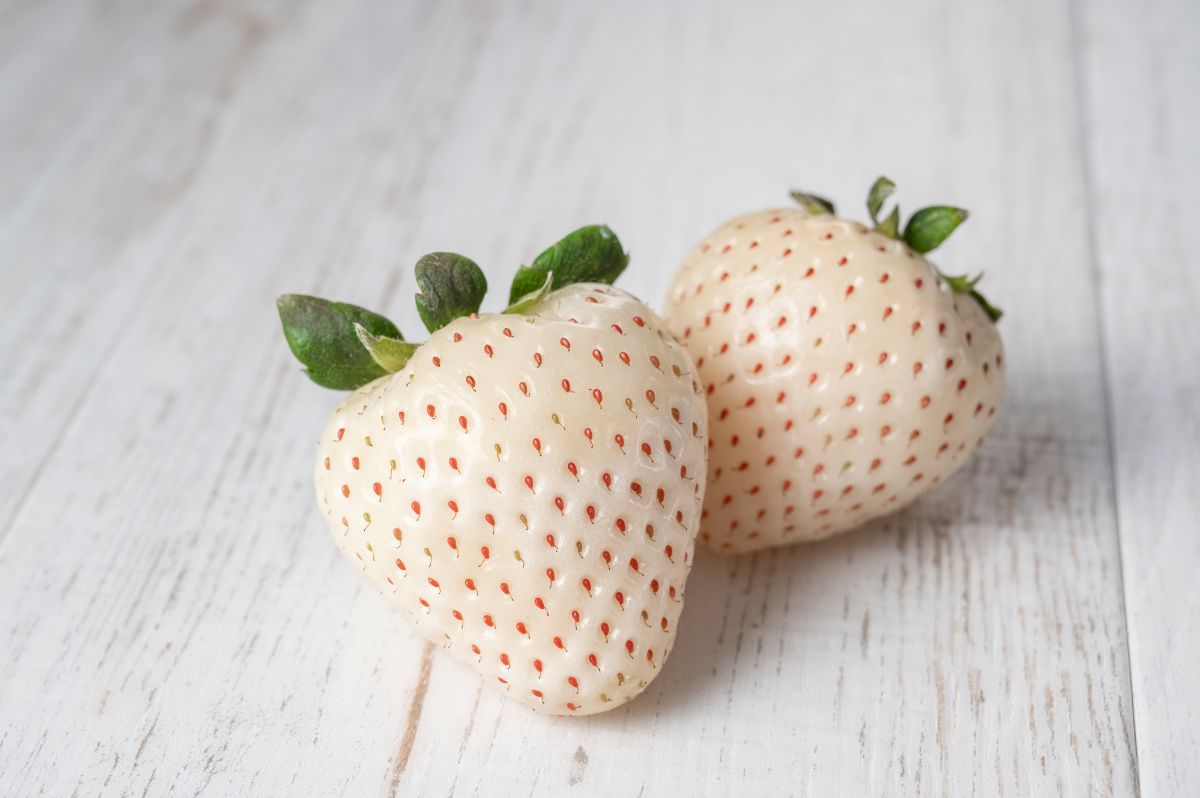 The unique selling point for pineberries is their unusual flavor. They have a flavor that is a fusion of traditional strawberry flavor with pineapple overtones. Hence, the pineapple + strawberry = pineberry. The pineberry has been billed as a new strawberry variety. In fact, that is not quite accurate. While new to the commercial markets, it is actually quite old. But, as this post deals with why it is so hard to find pineberry seeds for sale, please refer to the longer post that deals with the history and confusion surrounding this cultivar here: Pineberry Pineberries.
Jump to:
Pineberry Seeds for Sale?
In a word, no. There are no pineberry seeds for sale anywhere. And, if you are trying to buy pineberry seeds on the internet, steer clear of anyone trying to sell them. Pineberry seeds are not likely to produce plants that grow to produce anything like the unique pineberry, and the fruits that are grown may not even taste like a pineberry.
The Problem with Pineberry Seeds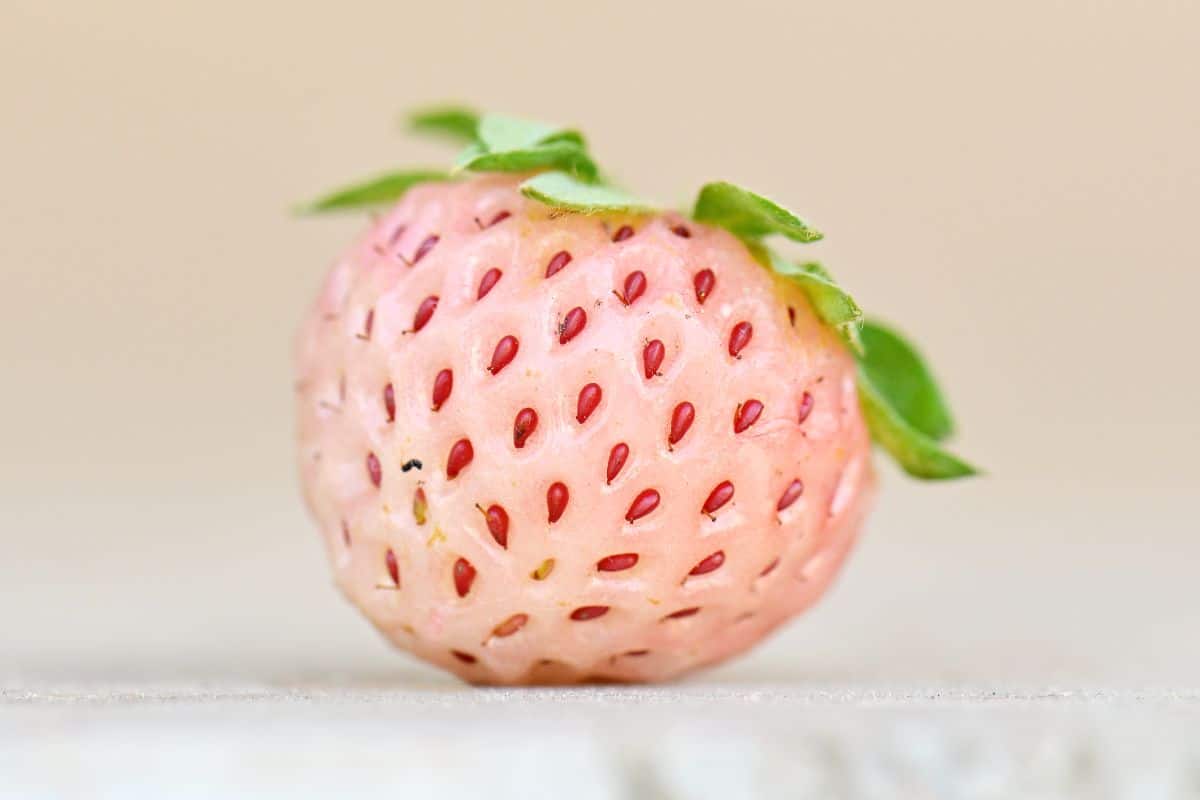 Pineberries are hybrids. They are a cross between two different species of strawberry plants. They are a cross between the white beach strawberry native to South America (Fragaria chiloensis) and the native North American strawberry (Fragaria virginiana). The resultant cross, Fragaria x ananassa, is similar genetically to the common Garden Strawberry that most people pick up at the grocery store on a regular basis or grow as a perennial in their gardens.
The problem with all such hybrids is that second generation plants grown from seed do not grow true to the characteristics of the parent plants. So, it is random genetic chance as to which traits are manifest in pineberry seedlings. Any retailer would likely have to deal with a lot of irritated customers who tried to grow pineberries from seed. Knowing that, all reputable sellers will make a clear disclaimer prior to offering pineberry seeds for sale, and, more likely, just won't sell them.
Pineberry Seeds: Conclusion
You may not find pineberry seeds for sale, but you CAN buy pineberry plants. Buying plants guarantees that the fruit harvested from them will look and taste like pineberries because they are grown from runner plants with identical genetic makeup to the parent pineberry plants.
As pineberries do not produce as many strawberries as a typical strawberry plant does, they are mainly grown as a novelty, and there is a relatively small market for them at present. Consequently, few sellers sell them, and supplies are limited. If you are interested in obtaining your own plants, it is advisable to get your order in early. Go to the Pineberry Pineberries page if you are interested in purchasing one of the three major pineberry varieties or growing pineberries yourself.