Did you know there are strawberry plants with different colored flowers? Aside from the normal white flowers with yellow centers, you can also find varieties with varying shades of pink to red petals. If you find a strawberry plant with all yellow flowers, though, it's best to remove it. Here's why.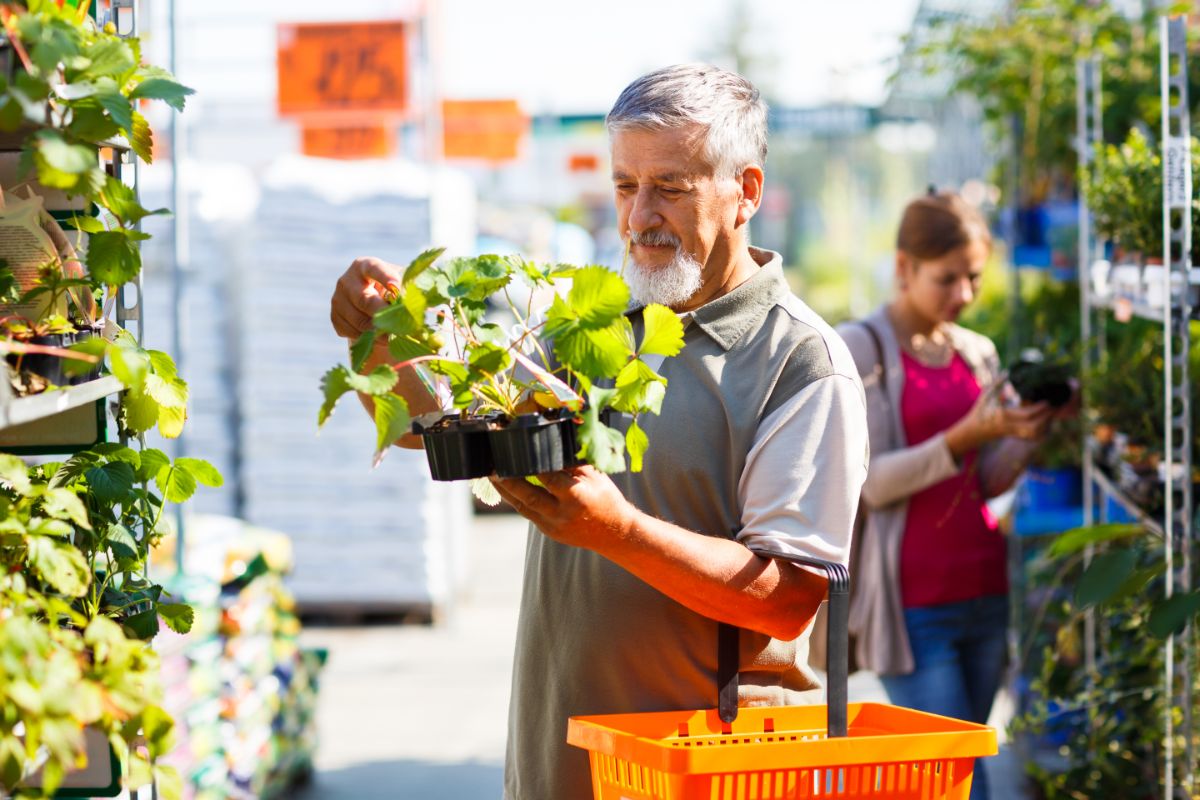 Most strawberry plants with pink or red flowers are everbearing and compact. They have been bred both for the color of their flowers and the flavor of their fruit. The berries are typically small but sweet.
Newer varieties have been bred to produce abundantly so you can only gain by choosing some of these strawberry plants with red and pink flowers to add to your container garden or strawberry bed this year.
Jump to:
Berried Treasure Red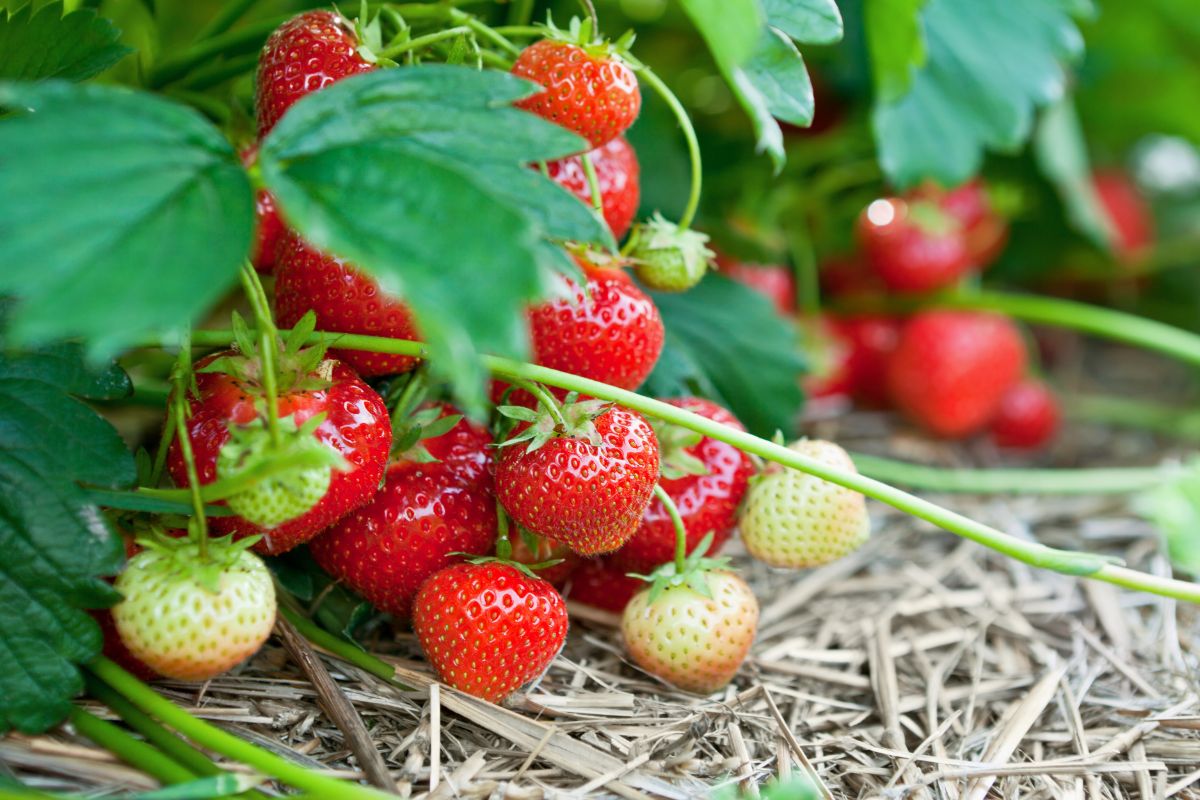 Berried Treasure Red strawberry plants produce beautiful semi-double deep red flowers and small flavorful red fruit. These compact mounding plants do great in pots and hanging baskets but can grow in the ground as well.
They will happily produce flowers and fruit in the first year and can be grown as an annual if desired. Not all strawberry varieties grow true to seed, but this one does! The Berried Treasure series is available in white, pale pink, and red.
Buy it here.
Tristan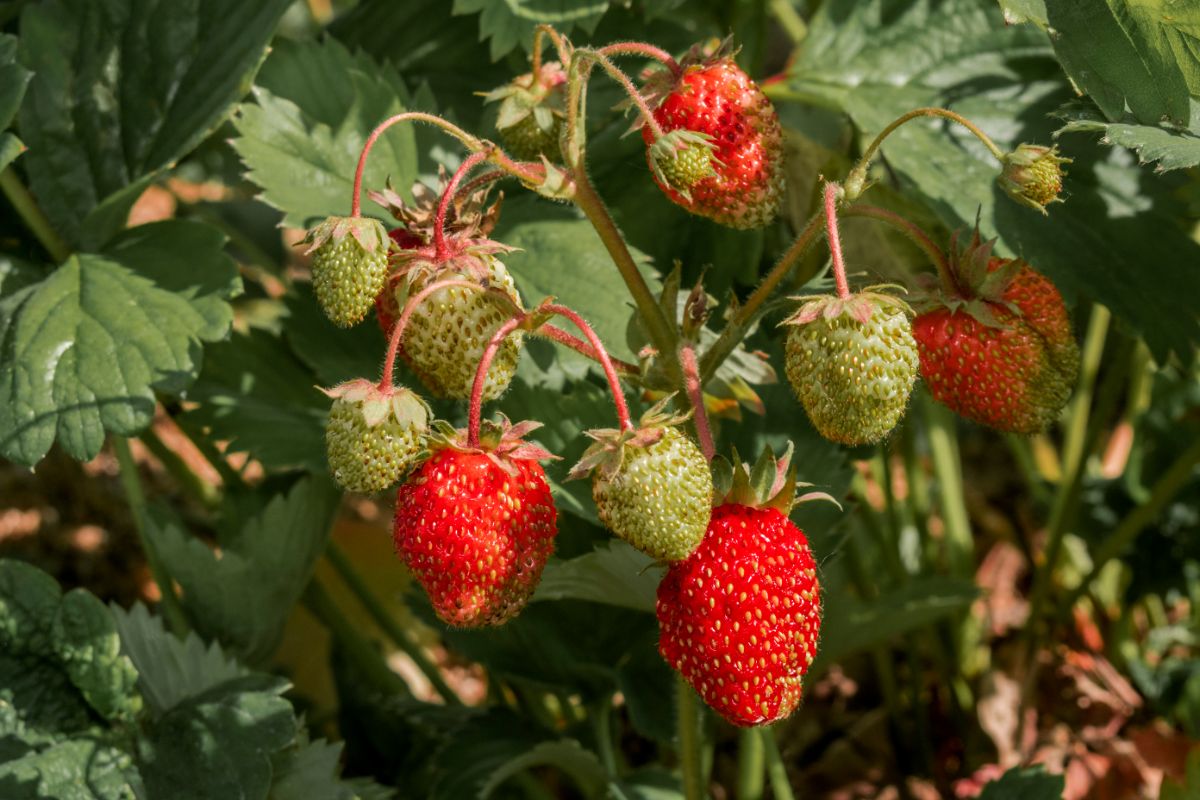 The Tristan strawberry plant produces hot magenta-pink flowers all summer until the first frost. The eye-catching flowers are followed by small, oblong, bright red, sugary sweet, and fragrant berries. This plant also produces restrained runners which makes it an excellent choice for a container garden or in a raised bed.
Buy it here.
Berries Galore Rose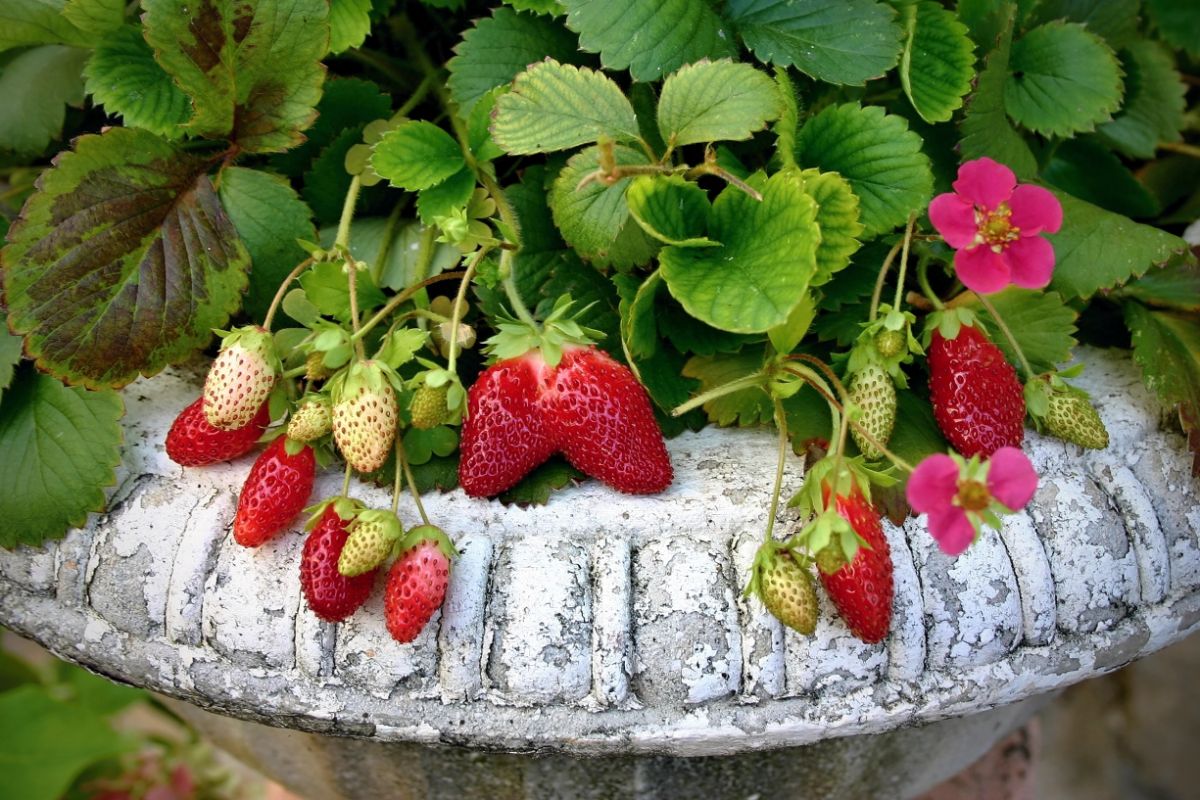 The Berries Galore Rose variety is compact and extremely cold-hardy. The abundant flowers are deep rose red. The medium-sized, sweet, oblong fruit is a luscious deep red. Generous runner production will make it easy to propagate more of these plants that you're sure to love.
Buy seeds here.
Gasana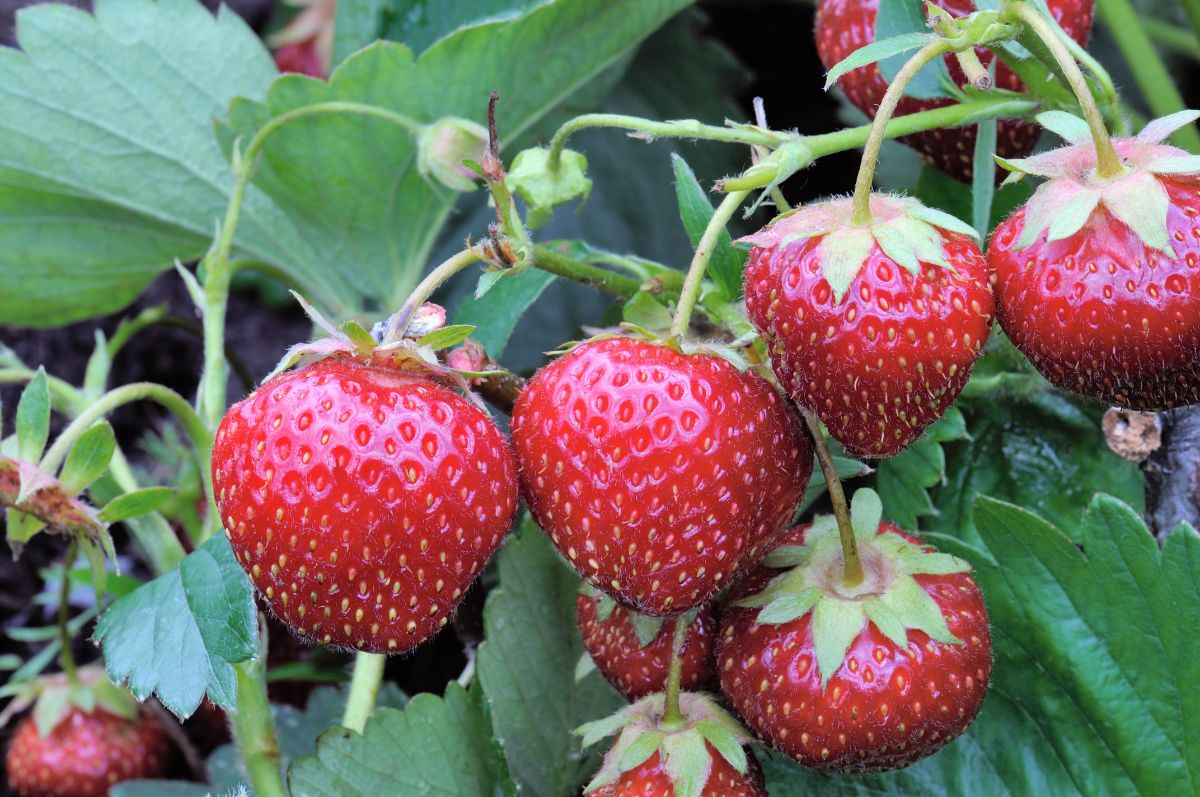 Gasana strawberry plants produce abundant bright pink flowers all season long. The fruit that follows is conical, dark red, juicy, and sweet. This is another variety that produces restrained runners so it performs equally well in pots or beds.
Buy it here.
Toscana
Toscana strawberry plants are compact and blooms are brilliant pink. The berries are tasty, juicy, and dark red. These beautiful little plants perform well in pots and in the ground and even take well to transplanting back and forth for maximum enjoyment.
Buy it here.
Questions About Strawberry Plants With Pink Flowers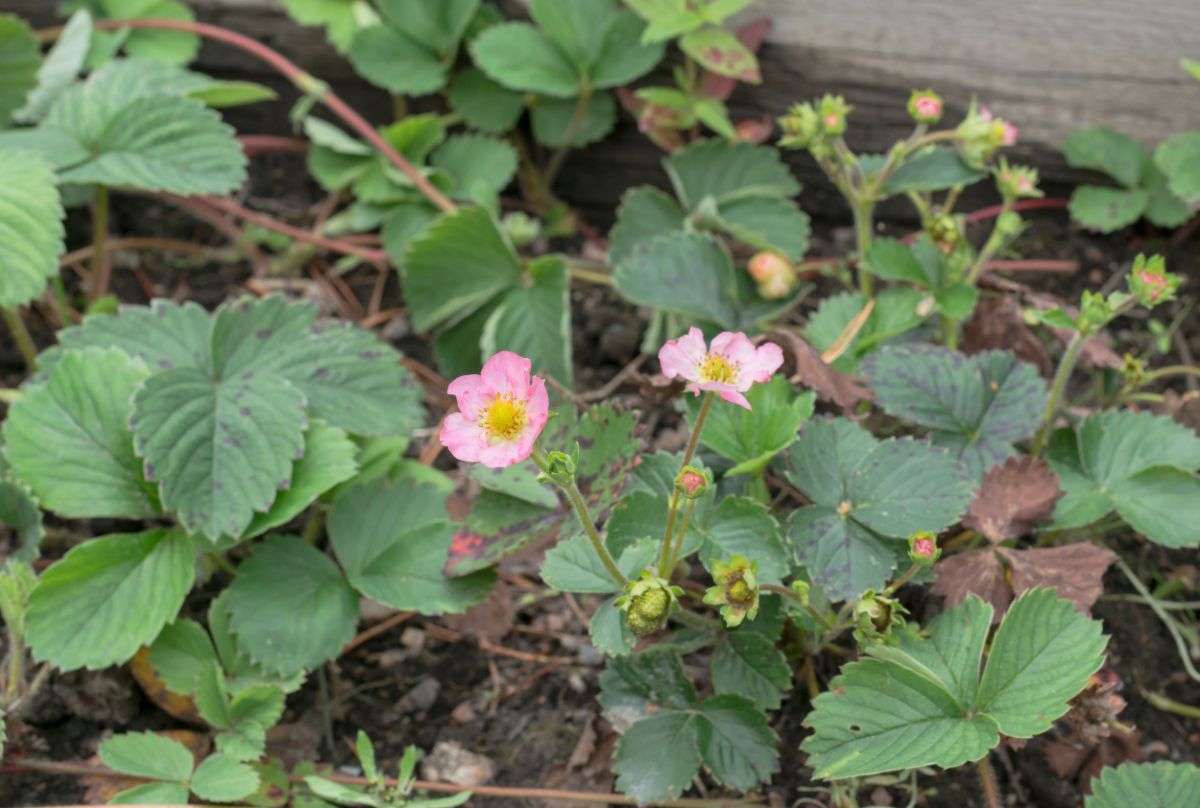 Are pink flowering strawberries edible?
Yes! Strawberry plants with red or pink flowers produce delicious red strawberries and would make a wonderful addition to your edible landscape.
Are strawberry plants with pink flowers genetically modified?
Pink and red flowering strawberry plants are hybrids. Some strains have been cross-bred with cinquefoil, another flower in the rose family. The resulting plant is again crossbred with a productive strawberry variety to stabilize a beautiful and productive new type of strawberry with snazzy colors.