How Do You Store Bare-Root Strawberry Plants?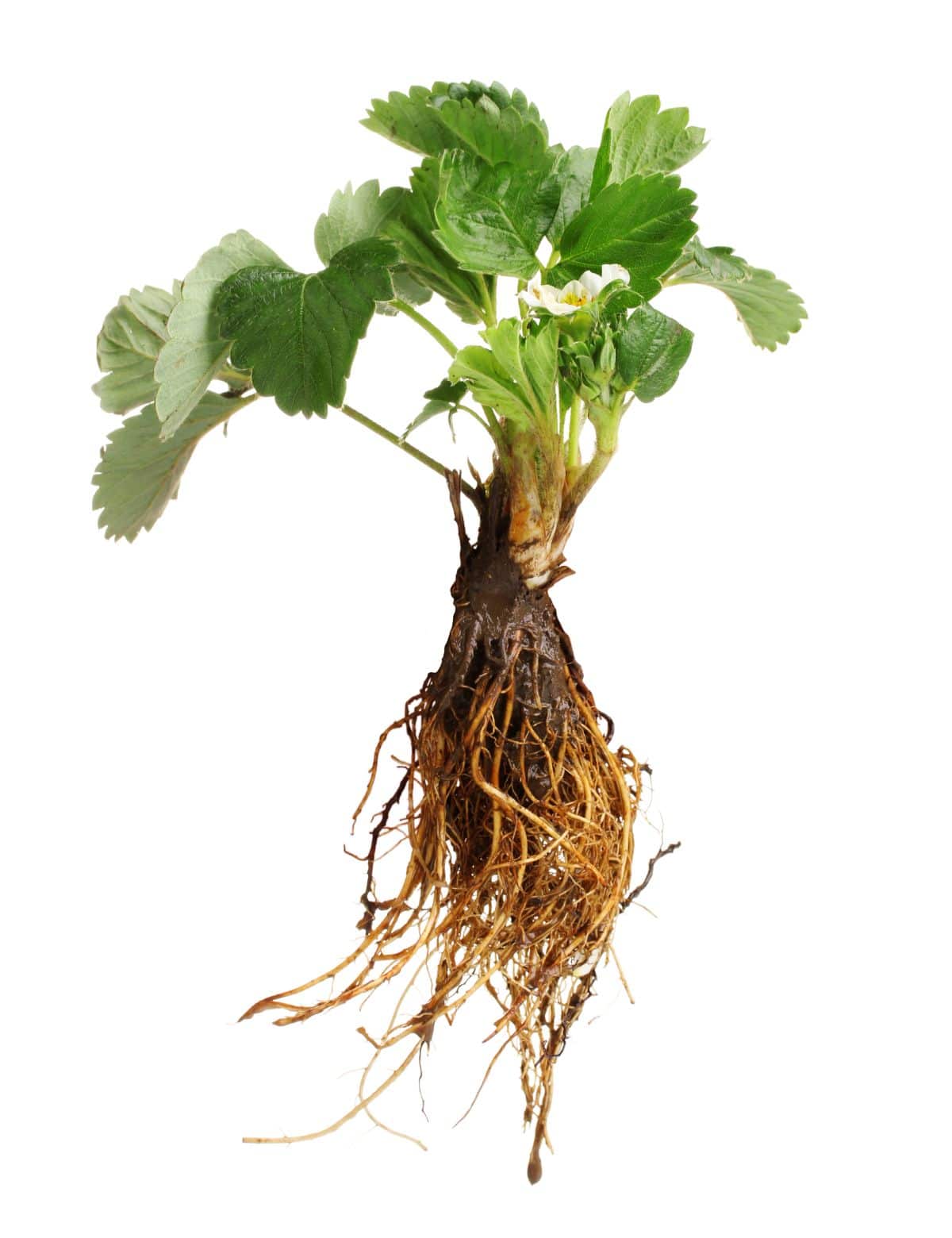 People love their gardens. Great care and devotion are given to raising fruits and vegetables by thousands of people every single day. But, what happens if unforeseen circumstances arise? What if a move is required, for whatever reason? Well, when it comes to the garden, it gets left behind. Strawberry growers, however, can take their strawberries with them since they are perennial. Special storage is required when transporting your strawberry plants from one patch to another. Here is what you need to know about storing bare-root strawberry plants…
Jump to:
How to Store Bare-Root Strawberry Plants
Storing bare-root strawberry plants is best avoided. If possible, strawberry plants do much better in the ground and protected from cold winter temperatures. But, situations arise where the strawberry plants just can't be in the ground. If strawberry plants were ordered in the fall and were, for whatever reason, not able to be planted, the options are to let them die or store the bare-root plants. And, if plants are dug after dormancy has occurred, storing bare-root strawberries in an "intermediate" state may be the best option to keep them alive.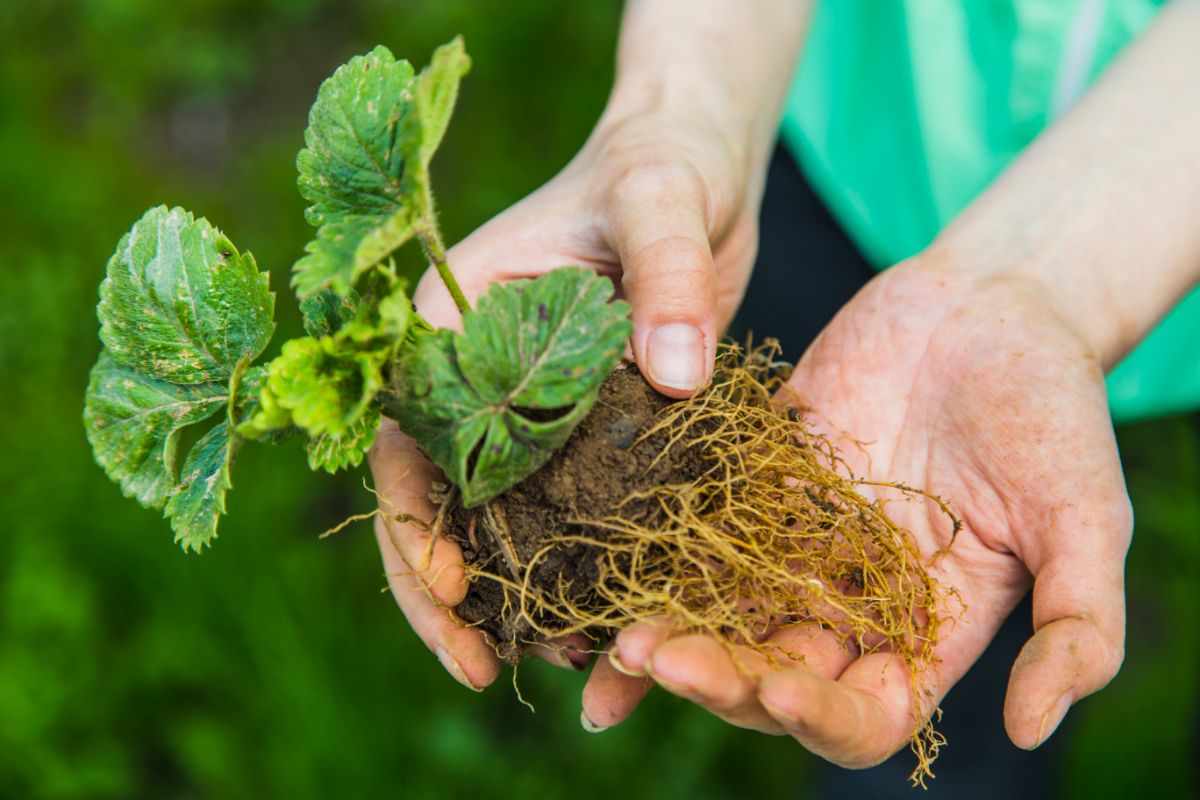 Here are the steps and information you need to know to store strawberry plants:
How to Store Bare-Root Strawberries
1. Cover up the plants' bare roots! Strawberry plants can't survive if their roots are exposed for an extended period of time. They will dry out and the plants will subsequently die. So, the first order of business when seeking to preserve the life of your exposed plants is to bury those roots! Any moisture holding medium is sufficient, but it is ideal to use one that is easy to separate from the roots when planting time rolls around. I recommend sand. Also acceptable are clean wood chips/sawdust or a clean soil/peat mixture.
2. Ensure a moist environment for the roots. In the true bare-root state, the roots will dry out very rapidly. Dry roots = dead strawberry plants. However, too much moisture will rot the roots. Rotten roots = dead strawberry plants. So, by covering the roots and then regularly applying enough water to keep the roots moist (but not waterlogged), your bare-root strawberries will likely be vibrant when warmer temperatures come in the spring.
3. Store in a hospitable climate. Temperature dictates a strawberry plant's seasonal cycle. The worst thing for the longevity of a strawberry plant is to revive it from its dormant state prematurely. In order to keep it dormant, it must be in a cool home, yet protected from extreme temperature. One of the best places to store bare-root strawberry plants is in a root cellar. If a root cellar is unavailable, an unheated garage or basement will usually do the trick. But, if the temperature rises and brings forth the strawberries from dormancy and a cold snap follows, they will likely suffer cold injury and may die.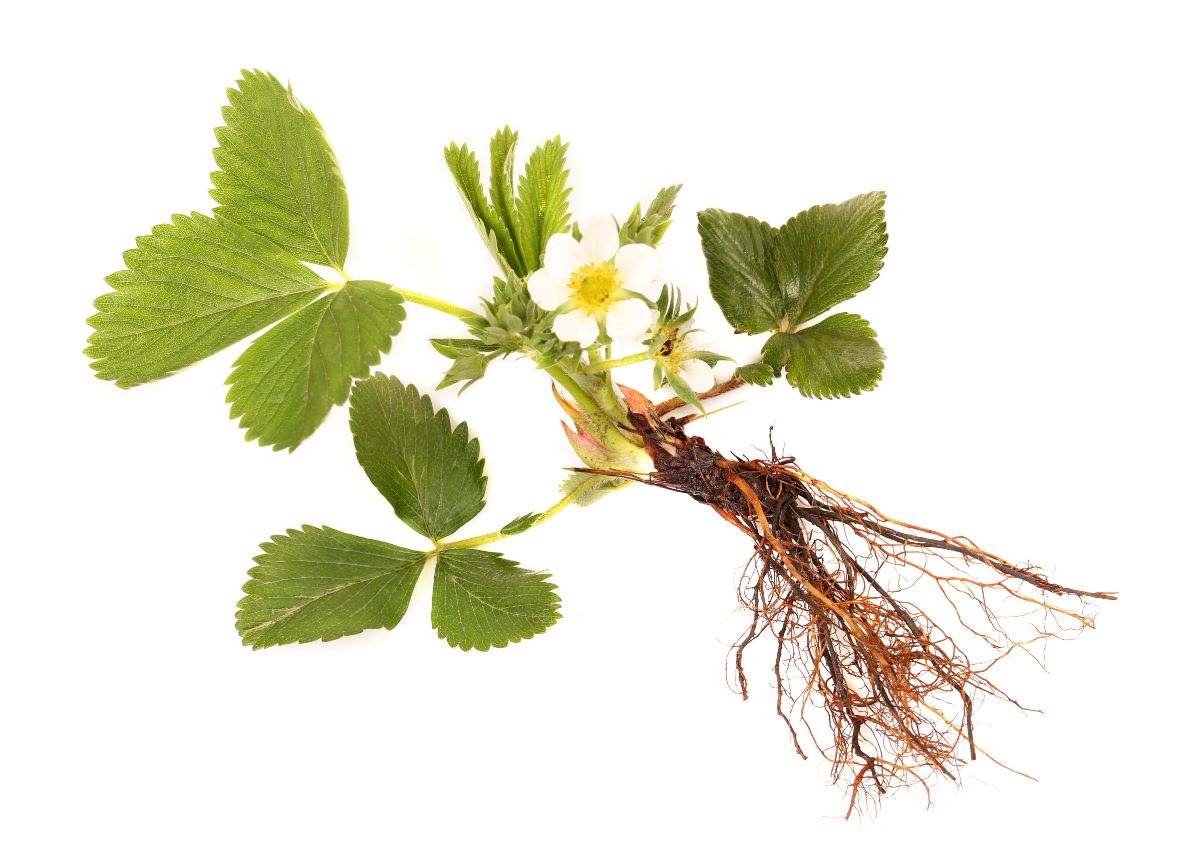 Storing Strawberry Plants (Not Bare-Root)
If you need to dig up your strawberry plants due to a permanent change of location or some other reason, the best way to do it is to transfer entire plants. To do this, protect the strawberry plants as discussed on the Growing Strawberries page. Then wait until a few frosts have occurred to ensure that the strawberry plants are fully dormant. Following the frosts, use a sturdy trowel to dig up both the dormant strawberry plants and most of their central root system. Put them in cheap plastic pots and store as mentioned above. This will help speed the re-establishment process when you plant them out again in late winter/early spring. The downsides of doing it this way are extra equipment costs (plastic pots and maybe some potting soil) and more space.
Storing Bare-Root Strawberry Plants: Conclusion
To emphasize the fragility of true bare-root strawberry plants, consider the care that the major nurseries must give to such plants in order to ship them safely to consumers. In order to keep bare-root strawberries alive just long enough to make it to their new homes, the nurseries will wrap the roots in moistened paper, put them in moisture-tight plastic bags, put them in their shipping boxes, and then store them in freezers below freezing. The plants are then shipped so that the recipient will get them on a Friday or before so that they don't die on a truck somewhere over the weekend.
So, remember: if you buy strawberry plants in the spring or the fall from an online retailer, get them in the ground as soon as possible (the same day you receive them). Once the roots are covered, they aren't bare-root plants any longer and can survive.