With the number of chemicals, pesticides, and other unnatural residues found on and in our food these days, many people are turning to growing their own edibles. Since there are often significant quality improvements gained from home-growing food, this is often a great thing for both sustainability and the health of the growers (see this link for Reasons You Should Grow Your Own Strawberries). With the trend being toward more gardening, even those with less space are beginning to venture into the realm of produce production.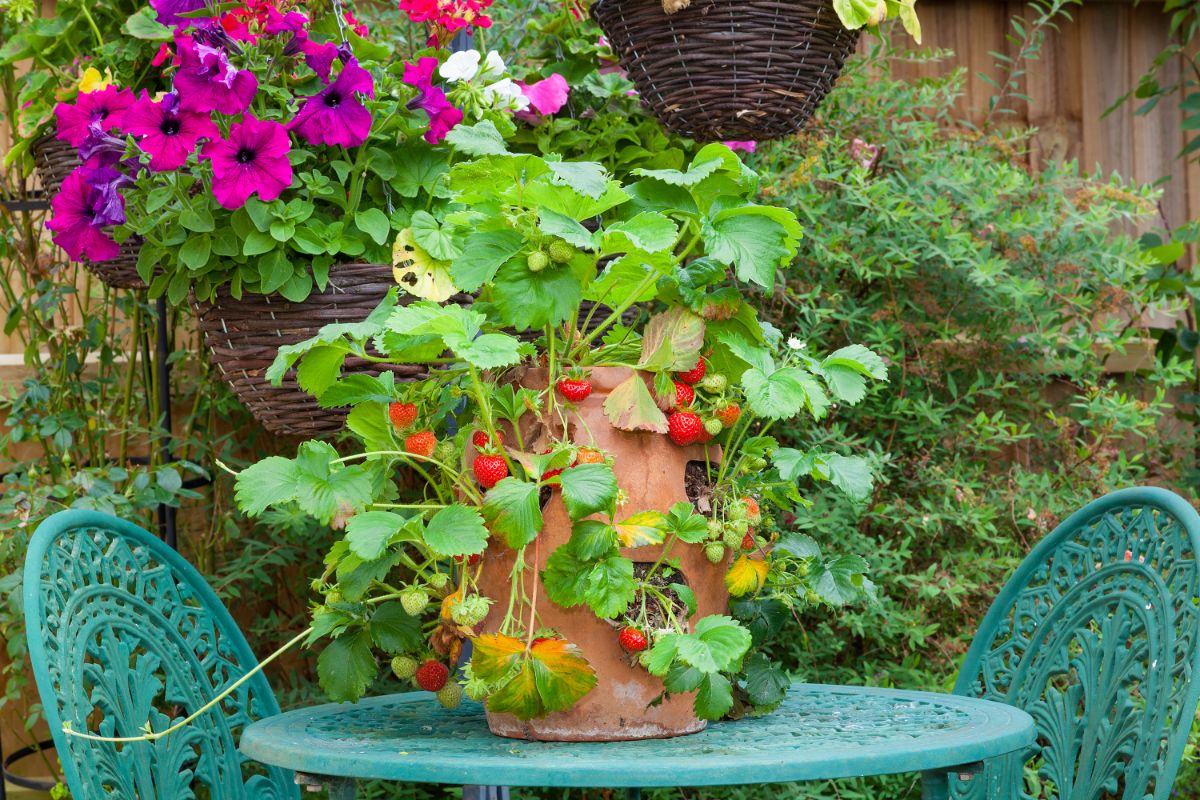 One of the challenges of growing food for the freshly-minted green thumb is deciding on space. Most rural or semi-rural folks simply dig a hole, put seeds or strawberry plants into the hole, and let the plants do their thing. Even city slickers often will have a usable section of their yard or space to build a raised-bed garden. Urban dwellers can often find an area for a community garden. But, particularly for those living in urban areas, space-utilizing tools are often employed to grow food in areas of contained soil. Usually, pots on a window sill or porch are used.

Disclosure: This article includes affiliate links, meaning I get a commission if you make a purchase through my links, at no extra cost to you. As an Amazon Associate I earn from qualifying purchases.
However, there is a new kid in town: the Topsy Turvy. There is also the Topsy Turvy Strawberry Planter, which is slightly better suited for strawberries. This post is a discussion of the pros and cons of growing topsy turvy strawberries.
Jump to:
Topsy Turvy Strawberry: Benefits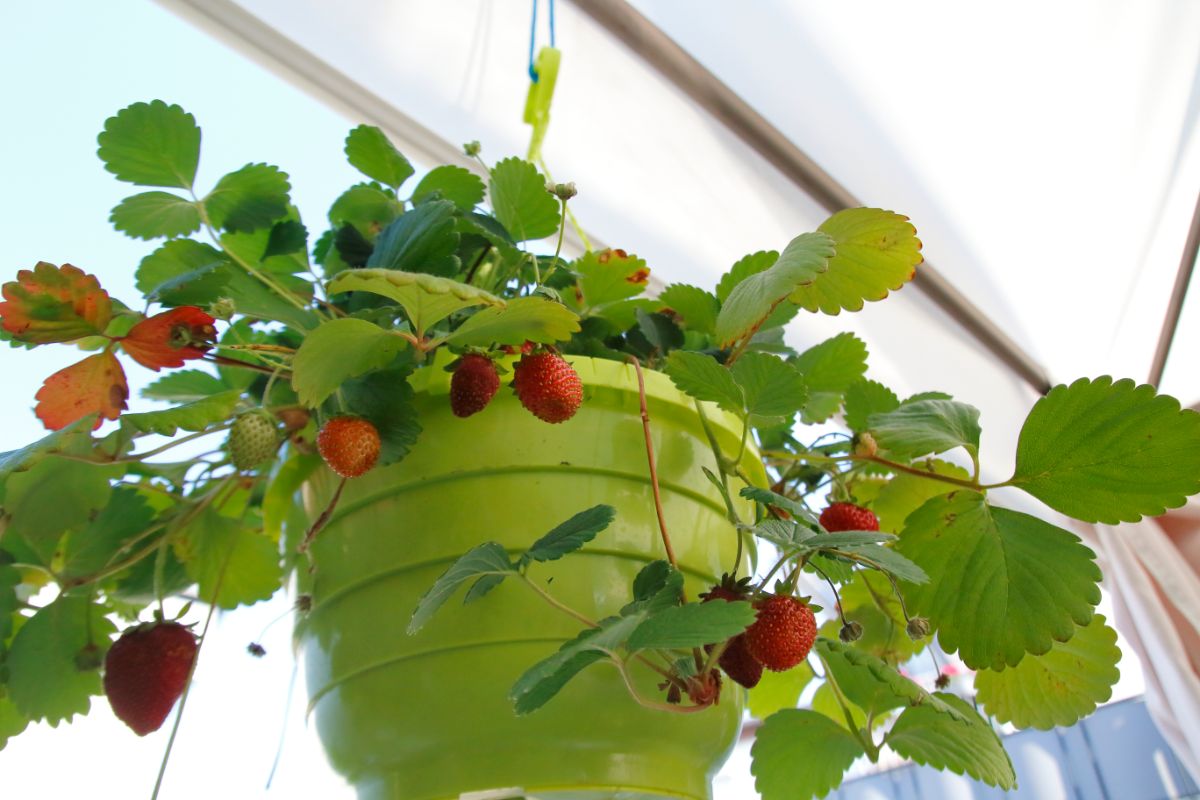 Topsy turvy strawberry planters can provide several benefits to the gardener or green thumb looking to use them to grow their plants. First, the planters themselves are not too big and can be hung virtually anywhere. This can allow placement where it is harder for ground-borne pests to get at them. Slugs and other creepy-crawlies will have a difficult time traversing upward to get at your harvest. However, they may become more visible to hungry birds. They are also relatively small, making them easy to place virtually anywhere there is a few cubic feet of available space.
They are also attention-grabbing. Due to the fact that they aren't widely used, their status as a novelty is likely to get both questions and attention from your neighbors or visitors.
Also, it is fairly easy to water strawberries in these planters. Water in the top, and gravity pulls it down where it needs to go! On the whole, however, it is the opinion of this author that the drawbacks outweigh the benefits of planting strawberries upside down using the topsy turvies. Here is why:
Problems with Topsy Turvy Strawberry Planters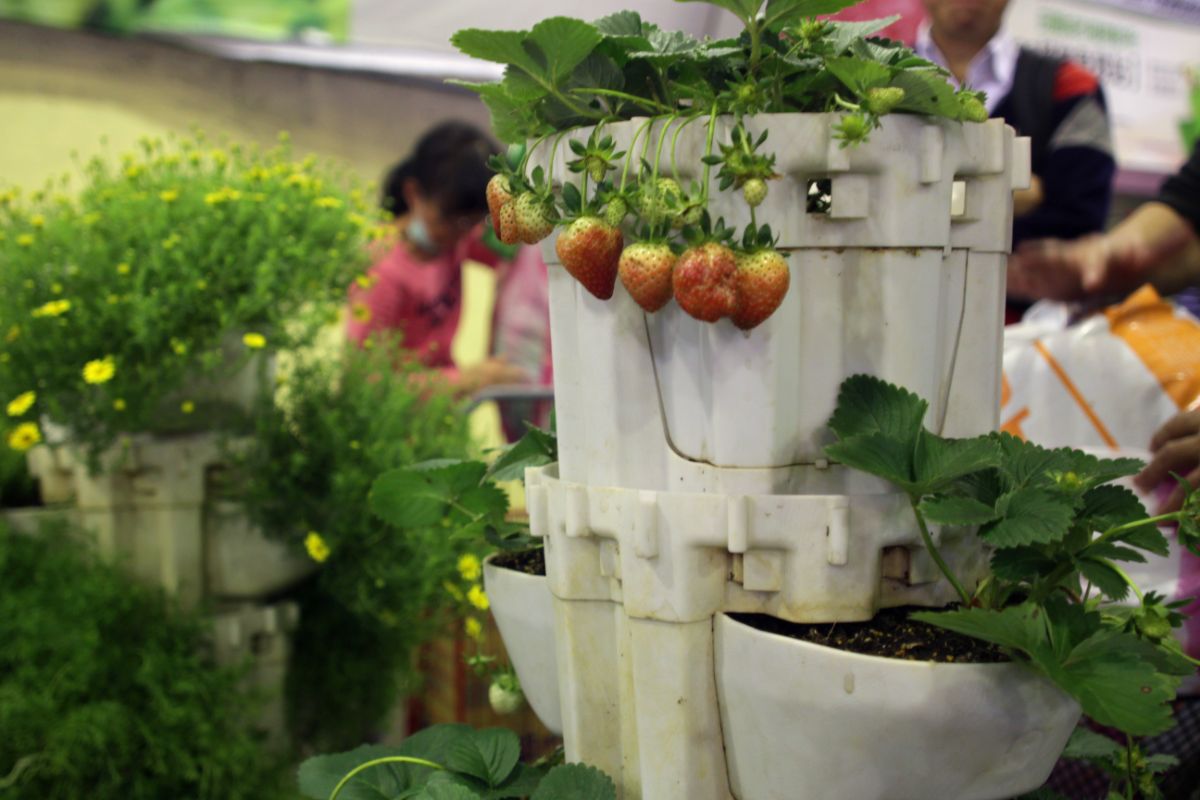 While it is undeniable that using strawberry planters is a good decision for some people with significantly restricted options available to them, most people will find the most success growing their strawberry plants in the ground to avoid the problems that can arise when using the hanging strawberry planters.
First, growing strawberries upside down is simply unnatural. In this arrangement, plants start growing downward, then try to grow upward toward the sun to maximize photosynthesis, and then are often pulled back downward by their fruit loads. This down-up-down process puts unnecessary and unnatural stress on the plants.
Second, root systems of virtually all plants grow downward into soil or other nutrient mediums. In the topsy turvy planters, this natural process is somewhat thwarted. The plants are expected to grow downward while the roots are planted in the soil above. If the roots continue to operate according to nature, they will try to grow out of the soil and toward the plant in the search for additional nutrients. While the topsy turvy strawberry planters are better than the completely upside-down planters, there is still little support for the vegetative parts of the plants which, when ready for harvest, can pull on the root systems and cause undue strain just as if it were an inverted strawberry planter.
Third, inverting strawberry plants not only stresses their structural architecture, it also increases the likelihood that they become diseased. Strawberry plants are often susceptible to fungi and other pathogens. With the topsy turvy planters, watering the plants often results in the hanging plants getting soaked repeatedly with dirty water as the soil is watered enough to keep it moist. The increased moisture can create a favorable environment for fungi.
Fourth, while the plants in planters may be easy to water, they tend to dry out. Strawberries are notoriously finicky about their water requirements (too much and they'll rot, to little and they'll die). Because of this, additional care is required to see that evaporation loss does not lead to plant death. Consequently, more water may be uses during hot weather. And, excess watering can diminish the quality of the soil by flushing away needed nutrients.
Fifth, hanging strawberries are also more susceptible to freezing in the winter months. Without special care, your strawberry plants will likely suffer cold injury without additional precautions. With cold weather, the topsy turvy strawberry planters will often allow the cold to kill the plants, thus causing you to lose the benefit of strawberries being perennial in nature.
Strawberry Topsy Turvy: Conclusion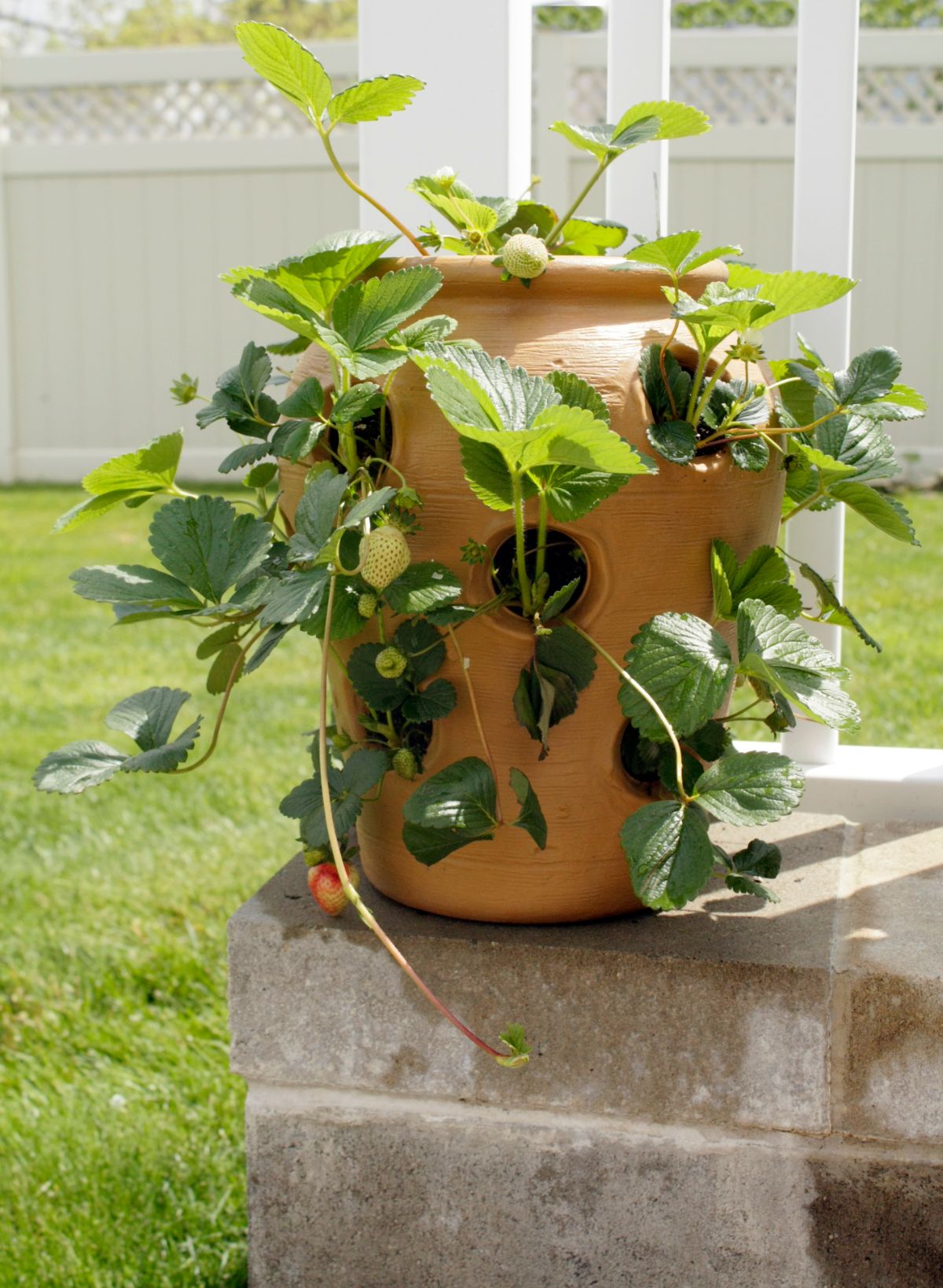 If you are going to grow strawberries upside down, know what you are getting into. While it may be a novelty to go all strawberry topsy turvy, the plants will likely do much better (and be happier) in a traditional, right side up position. You are asking for trouble (dead plants) if you use the typical upside down planters with the hole in the very bottom, and it is not recommended at all for strawberries. Using the topsy turvy strawberry planter is a better option than the typical topsy turvy tomato planter as it minimizes the problems above, but ground growing is still the best method for growing strawberries. If you have a success or failure story about growing upside down strawberries, use the comments below to share!