Question: Why Are My Strawberries Small?
Michael Johnson asked:
Hi, I was hoping you could help me with a problem I have. I need to know what causes small strawberries. I planted my strawberries last year during September, and they put out some greenery before dying back for the winter months. This spring they came up and looked to be doing pretty well. They put out flowers on stalks that started to grow, but the size of the fruits that are produced are all tiny. They are only about half an inch big, give or take a little.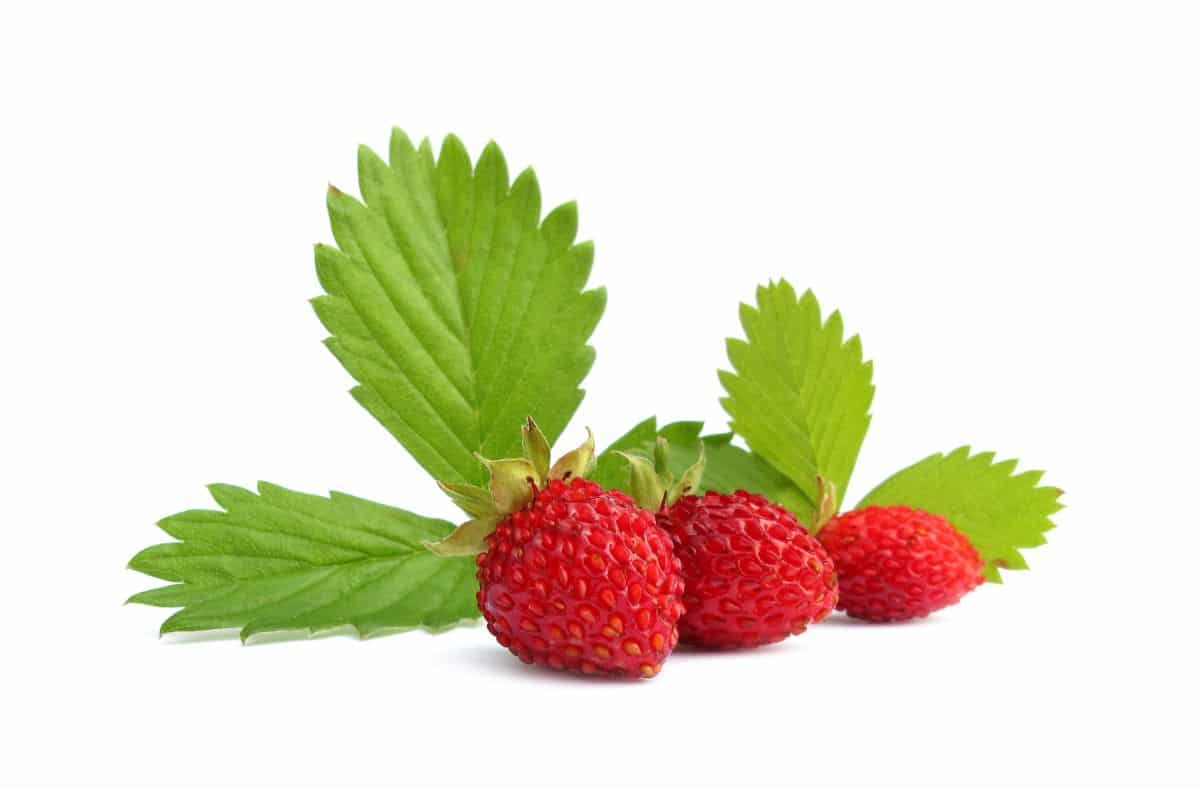 I've done my best to water them, and follow the instructions for what should give a good crop, but I'm still stuck wondering what causes small strawberries after doing everything I can to make them big. Can you tell me why are my strawberries small instead of big and plump like they are in the store? Any help would be appreciated! Thank you.
Jump to:
Answer to: What Causes Small Strawberries?
Michael Johnson,
It is difficult to pinpoint exactly what causes small strawberries without being able to visualize your setup and without knowing all that has gone into their care up until this point. There are a number of things that can cause your strawberries to smaller than the ones you may be used to buying at the store or from farmers markets. So, let me point out some of the most common causes of small strawberries:
Genetics Cause Strawberries to Be Small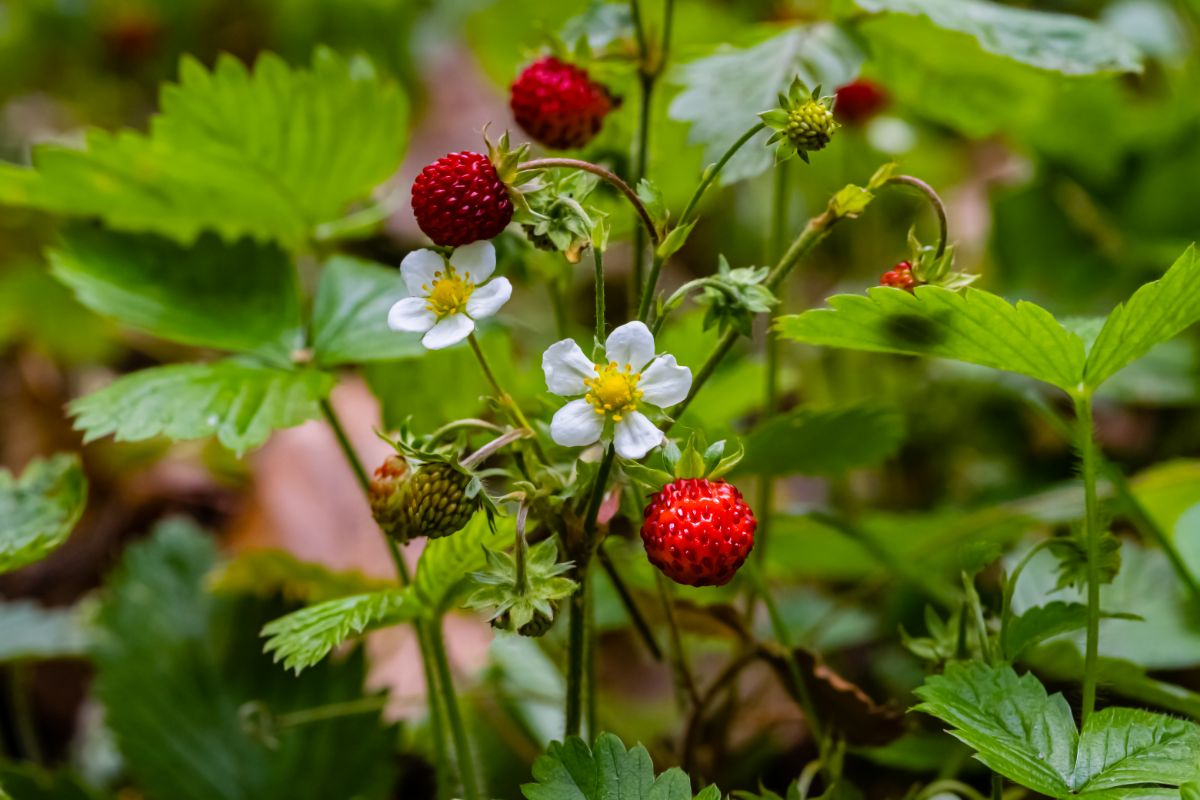 Especially for individuals that have done everything correctly, small strawberries may be a normal result of the genetic expression of the strawberry variety you planted. June-bearing strawberries are known for their large fruits. The strawberries for sale in the grocery stores and farmers markets are almost always of this type. They simply produce the largest berries, and big sells well. However, there are numerous heirloom or "true species" of strawberries that can be found in nurseries or garden stores for sale. These are often referred to as Alpine strawberries or Wild strawberries. If the small strawberries you have picked have a deeply aromatic nature and are intensely flavorful, AND there is no other sign of pathogens or pests, you likely have a healthy true species of Fragaria, either vesca or virginiana. Both of those produce naturally small strawberries.
Stress Dwarfs Strawberries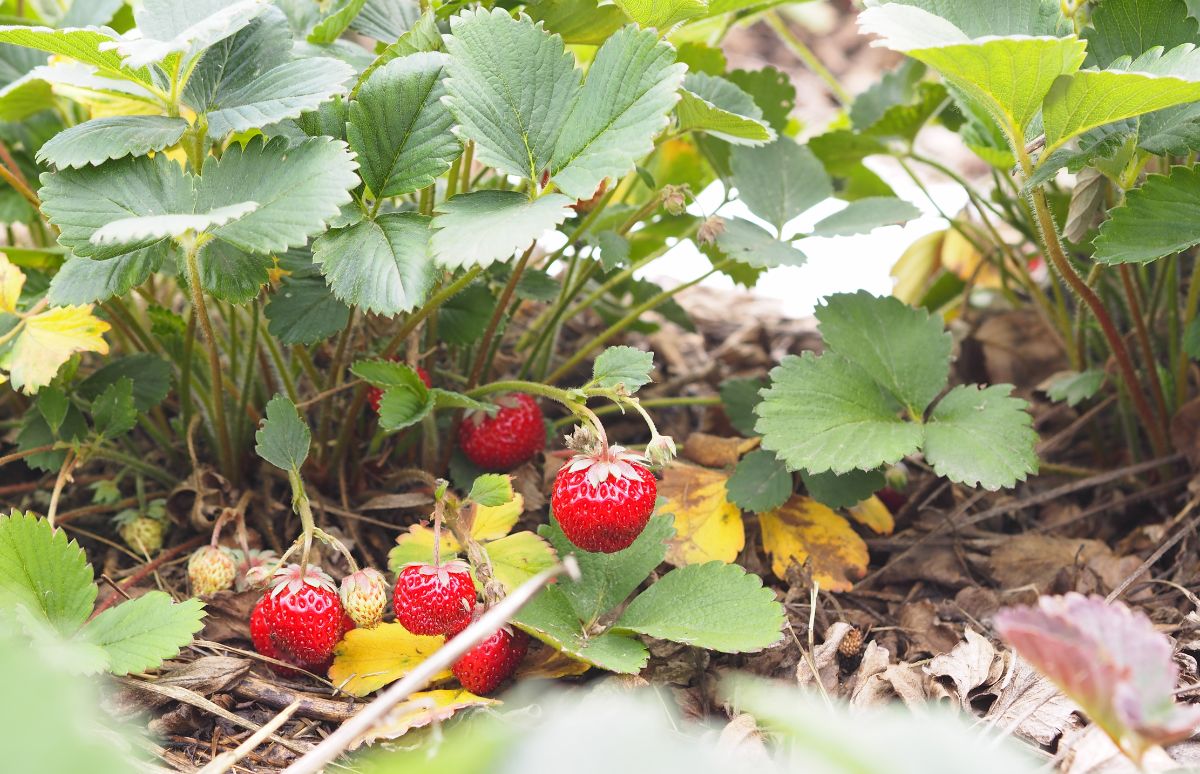 Both heat and drought are particularly unfriendly to strawberry plants. Strawberry plants are herbaceous forbs lacking woody tissue. That means they are not only dependent on water to grow (like other plants), but they also are dependent on water to keep their shape through turgor pressure. If they become dehydrated, they will wilt. Likewise, strawberries are temperate plants by nature. They don't like extreme heat and fare extremely poorly in tropical environments. If the temperature rises enough to heat the roots of the strawberry plants, the heat will stress the plants and cause a diminished strawberry size. Not enough water will also result in small strawberries. With both heat and drought conditions, however, the strawberries will often be bitter or not as flavorful as one would expect, even if they are red in color.
Adverse Weather Leads to Smaller Strawberries
Strawberries are dependent on pollination in order to reach their maximum size. Excessive rain or prolonged periods of high wind will keep insects and bees grounded and away from your plants strawberry flowers. Cold weather can also keep helpful insects away from your patch. If your strawberries are not well-pollinated, the final strawberries will be smaller than they otherwise would have been had they been thoroughly pollinated.
Bad Bugs Bugger Berries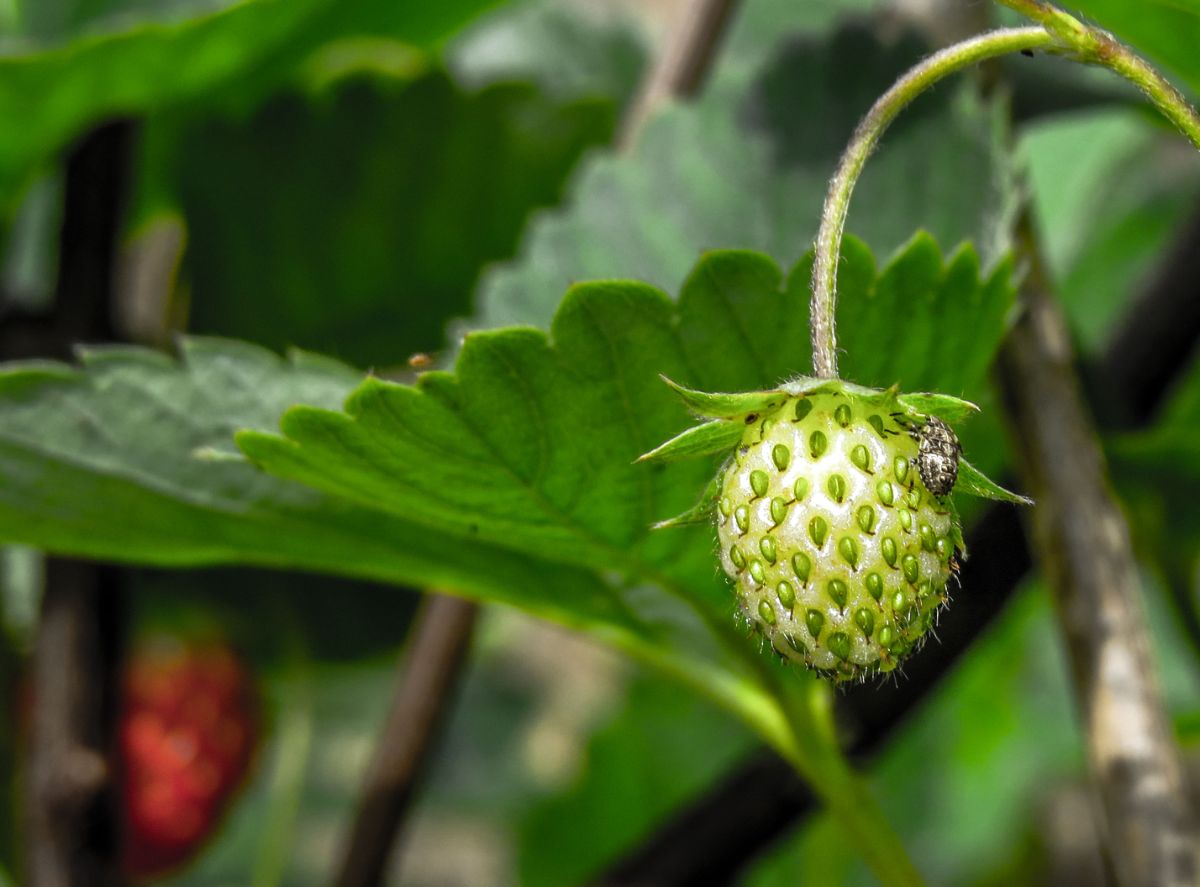 There are a host of creepy crawlies that can feed on strawberry plants and strawberries. Any parasitic infestation that sucks sap, damages stems and foliage, or directly feeds upon the strawberries can and will produce pint-sized or deformed strawberries. One such common devil is the tarnished plant bug, also known as the lygus bug. These devils actually feed upon the pistils (female parts) of the strawberry flowers. Lygus bug infestation and feeding results in damaged, usually miniaturized strawberries, often with hardened tips.
Over-Fertilization Can Stunt Strawberry Growth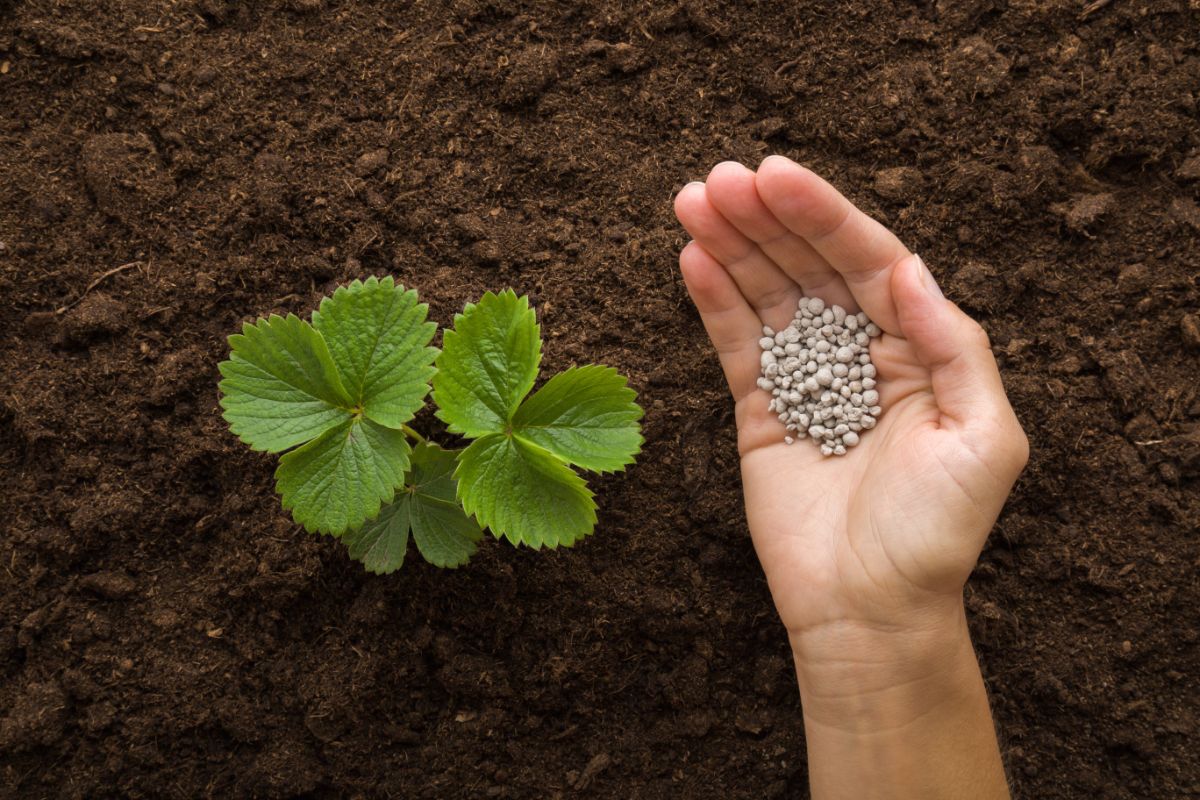 Strawberries grow best with a little extra help. So, either organic or conventional fertilizers are often (and appropriately) employed to aid growth and production. However, strawberries can reproduce either through the formation of seeds (inside the achenes studded to the outside of the red accessory flesh) or through cloning themselves through stoloniferous reproduction. If excessive nitrogen (the N number in the N-P-K fertilizers) is added to the soil, the strawberry plants will likely be quite lush…but the unintended result will often be small strawberries as the happy plants see less need for reproduction via seed. Excessive foliage can also inhibit insects finding the flowers as well, which results in poorer pollination.
Crowding Causes Small Strawberries
Each strawberry plant requires adequate soil and water resources to produce plump strawberries. If the strawberries get crowded out by other plants, their strawberries will be small. Weeds are the most common cause of this, but strawberries themselves can overrun their allotted space as they put out runners. It is important to make sure you know how to grow strawberries correctly, the steps to take to keep your strawberry patch happily producing for you, and avoid as many mistakes as possible. Be sure to weed your plants frequently and only allow an appropriate number of runners to root and establish themselves.
Old Plants Produce Smaller Strawberries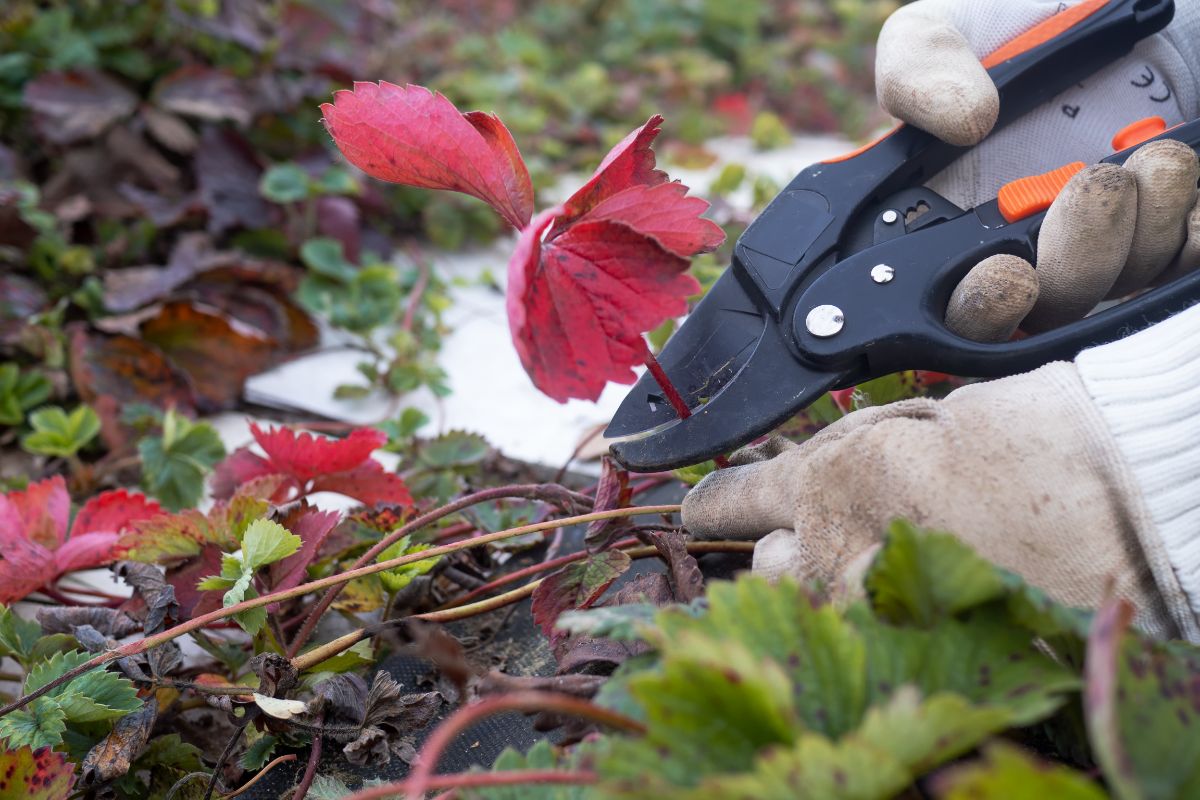 You can count on strawberries producing well for you for 3-4 years at the most. When strawberries start to get some age on them, they lose vigor and simply can't produce like they used to produce. You can expect strawberry plants that are 4 or more years old to start producing fewer and smaller berries. Adopting a transplanting system can help mitigate this problem.
Errant Planning Yields Small Strawberries
Planting strawberries isn't hard, but a few key things must be observed. The crown of the strawberry must be at soil level (not to high or low), the location needs to have appropriately acidic and clean soil, the location needs to drain well to prevent standing water, the location needs to be mulched, get full sun (at least 8 hours per day), and the plants must be watered adequately (but not over-watered). If you plant your strawberries where they don't get enough sun or where they won't be happy with their home, you will likely get small strawberries.
Now you know what causes small strawberries! Good luck!
This is a question submitted to StrawberryPlants.org by a reader. See the Strawberry FAQ for more questions and answers.