Question: Strawberry Seeds on Strawberry All Sprouting?
Heather asked:
We have some Alinta strawberry plants but the strawberries themselves are all re shooting from the tiny seeds on the outside of the strawberry itself. What is the cause and what needs to be done? the berry just looks like a green hairy strawberry.
Also, Liz asked:
I found a strawberry in my patch today with little green leaves growing out of each of the seeds on the skin of the red berry. I'd never seen this before and wondered if there was some explanation.
Also, Allen Lee asked:
My son inlaw sent me a photo of a strawberry forming fruit but instead of normal berry with seed small leaves are coming out instead can you explain what's happening?
Also, Ruby asked:
Hi, my strawberry fruit is growing green leaves out of it. can you tel me why please?
Answer to: Why Are the Strawberry Seeds Growing While Still Attached to the Strawberry?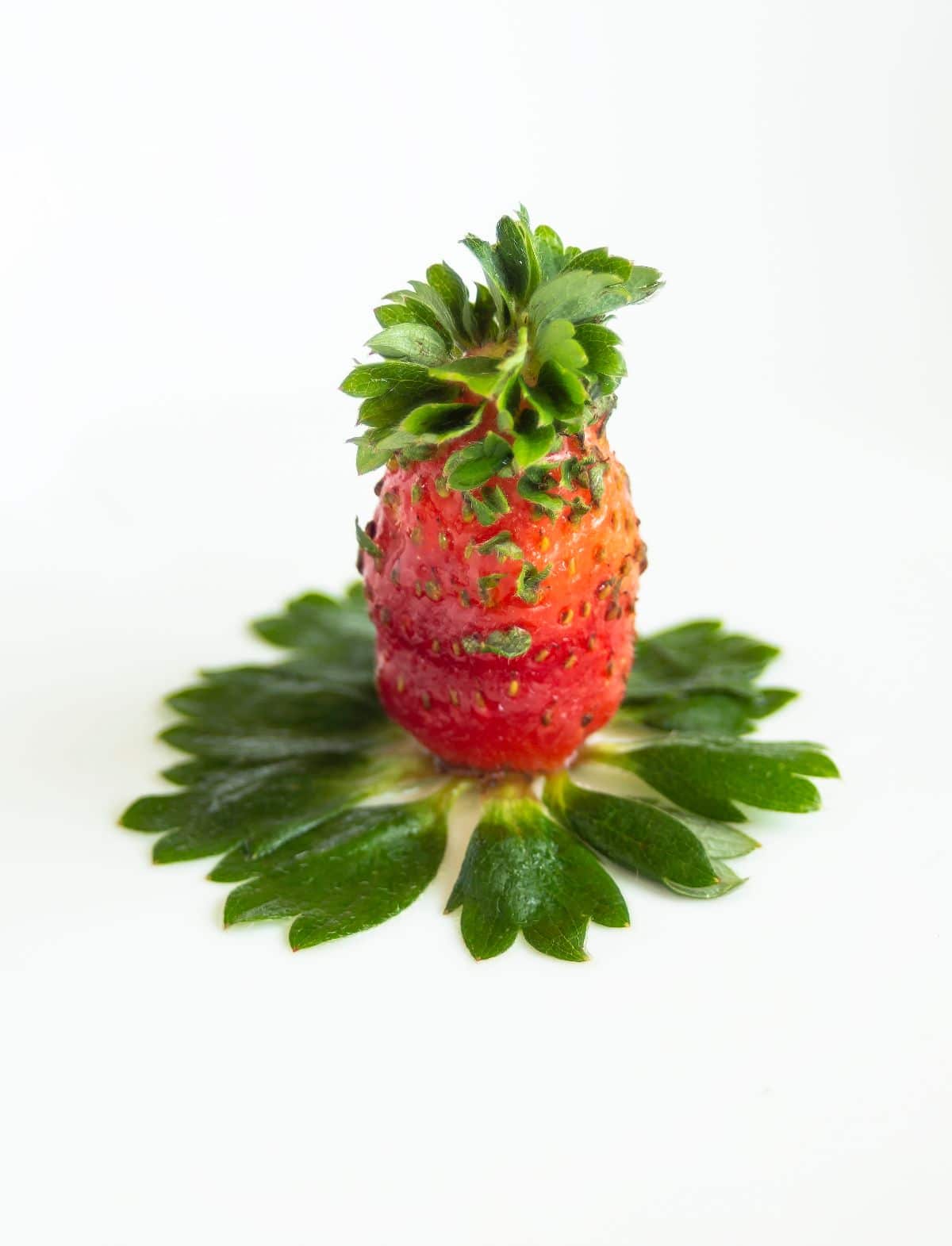 Heather, Allen Lee, Ruby, and Liz,
The phenomenon where the "seeds" turn into green shoots all over the surface of a strawberry is called "vivipary." Vivipary occurs frequently in some plants, but only intermittently in others, like the strawberry. Viviparous plants produce seeds that germinate immediately while still attached to the plant. So, the achenes (commonly called strawberry seeds) are actually sprouting/germinating right on the strawberry.
While this might sound like a great idea, the green shoots emerging aren't as tasty as the red accessory fruit of the strawberry, and they aren't as easy to ignore when eating as are the ungerminated seeds. The viviparous strawberry is still edible, however, and can still be eaten if you don't save the strange strawberry to show around.
Some plants, like the red mangrove tree and Poa alpina grass regularly demonstrate vivipary and rapid germination. And, just like the red mangrove and Poa alpina seeds, the rapid germination of Fragaria seeds doesn't preclude them from being planted and growing normally. However, each seedling would need to be planted separately for best results as planting every plant springing forth from a viviparous strawberry would cause terrible overcrowding.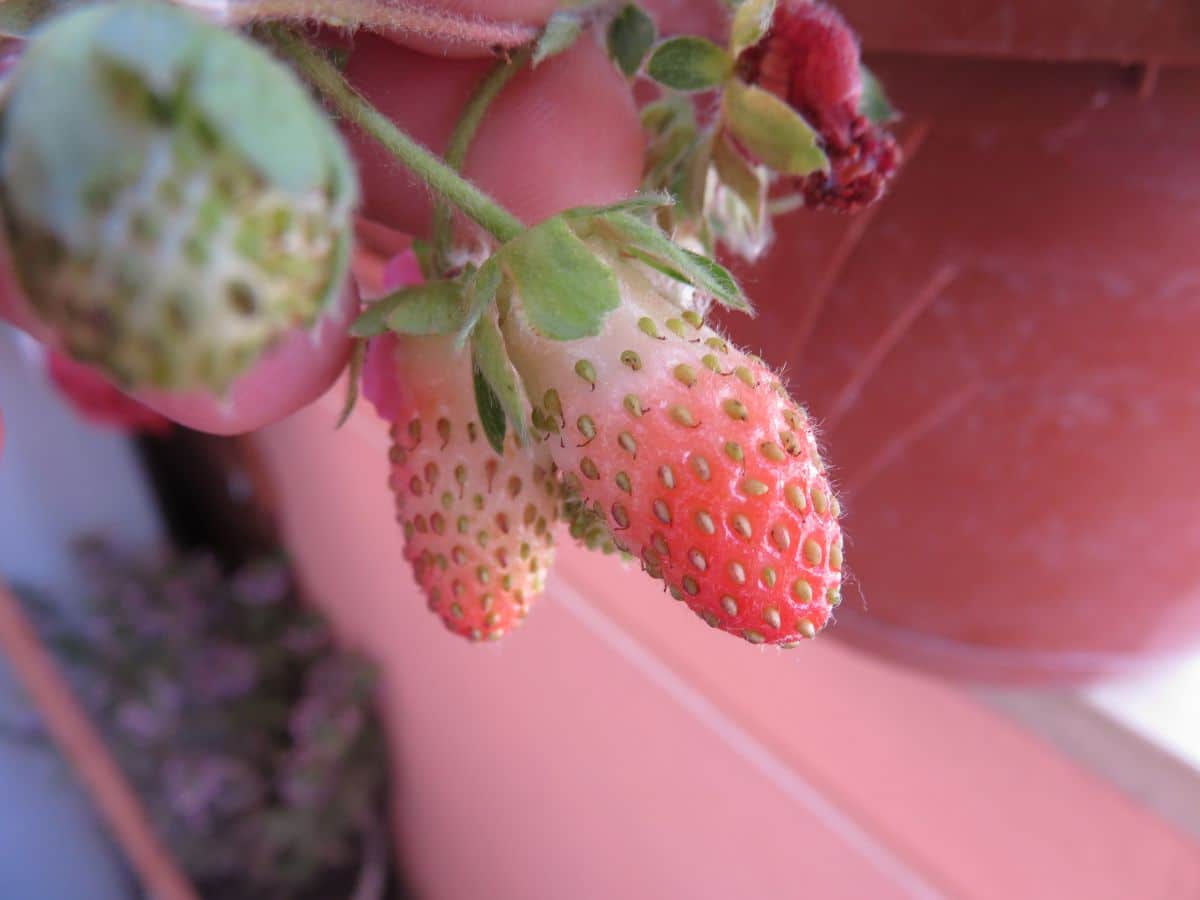 While viviparous germination in strawberries is not common, per se, it is most common for all or most of the seeds within the achenes of a strawberry to germinate as illustrated above when it does happen. However, in rare instances, a single viviparous germination will occur. Sarah Patterson of the Benevolent Association of Botanists and Biologists (BAOBAB) discovered and photographed the single instance demonstrated to the right.
One final note: vivipary shouldn't be confused with seed germination that occurs quickly but after a fruit is over-ripe. The Jackfruit, some citrus fruits, and even tomatoes have been known to have seeds germinate inside them after reaching a state of extreme ripeness. That is not the same phenomenon.
This is a question submitted to StrawberryPlants.org by a reader. See the Strawberry FAQ for more questions and answers.