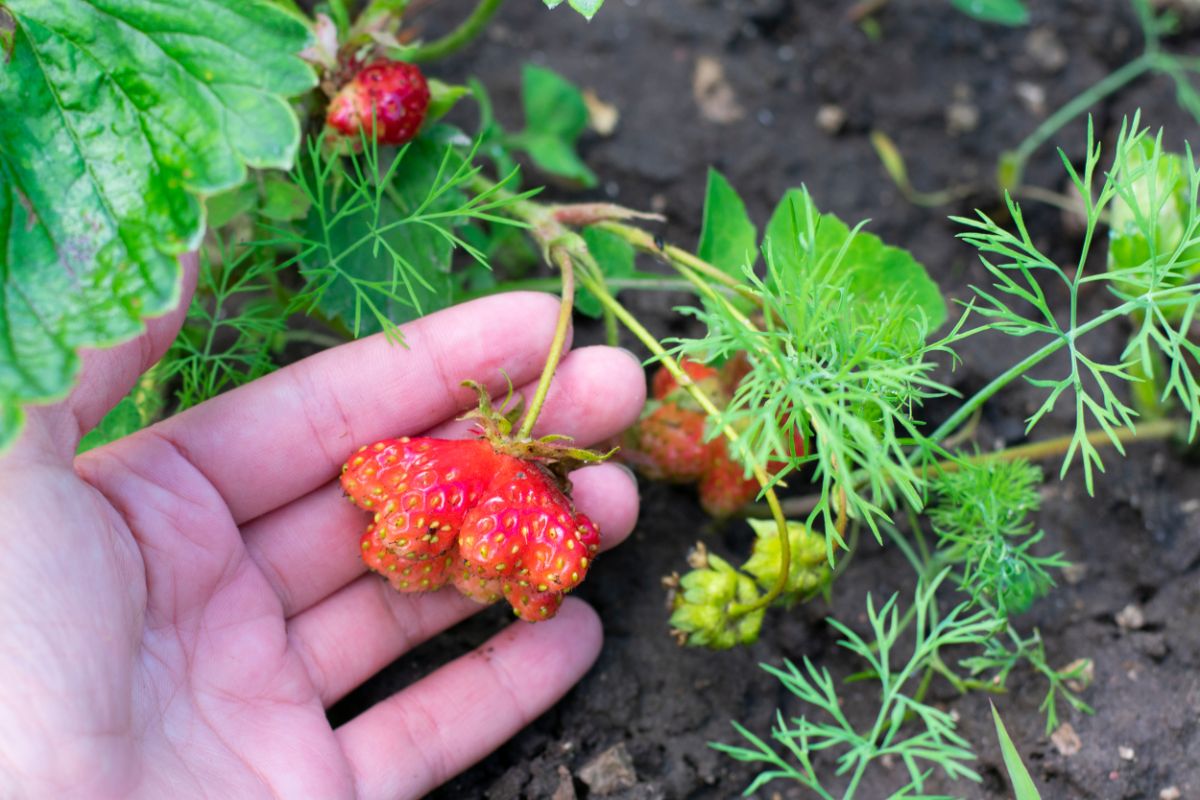 Isn't it exciting to get your strawberry harvest for the year? Look across your strawberry patch and you'll see the tell-tale red glimpses of delicious fruit in your future! But what if your strawberries are all misshapen? What causes misshapen strawberries? Is there anything you can do to fix it or prevent it from happening next year?
Jump to:
What causes misshapen strawberries?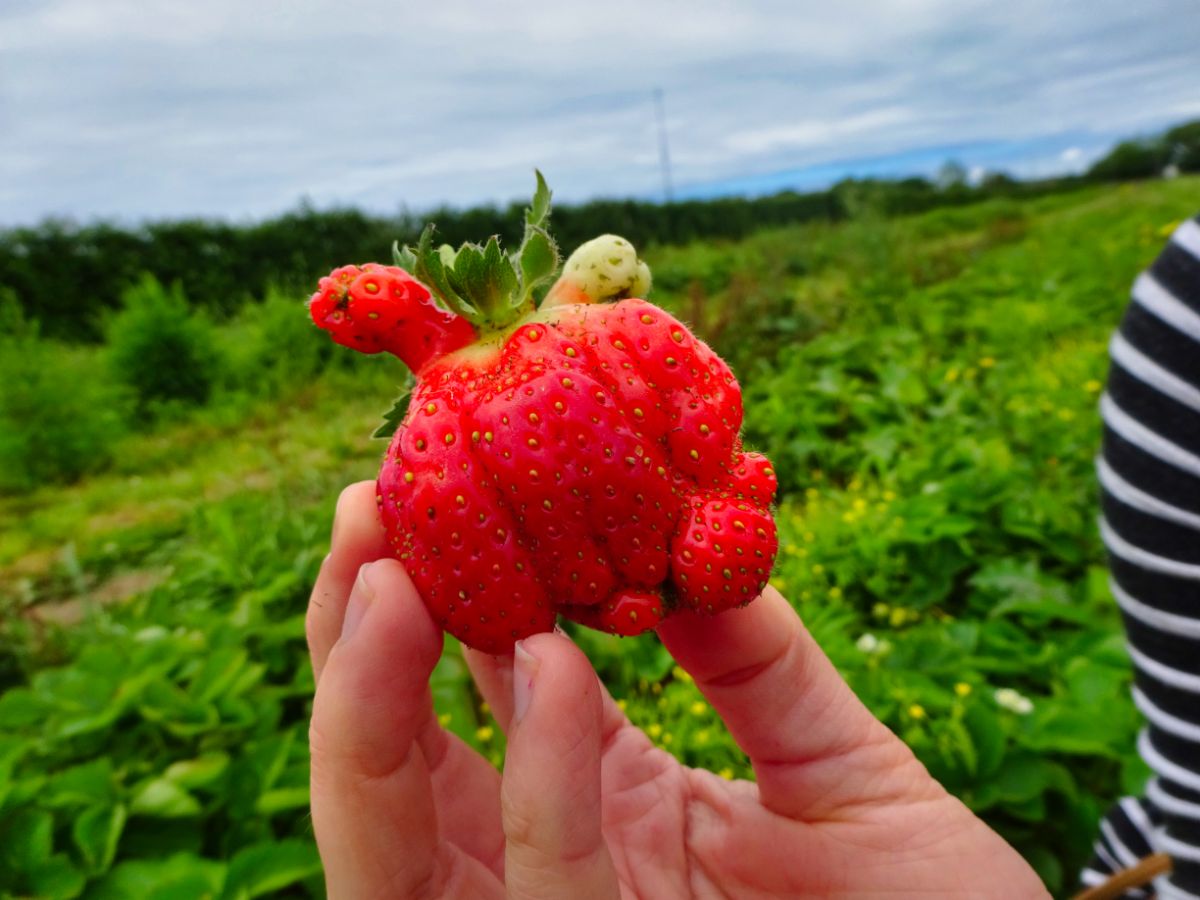 Several factors can cause misshapen strawberries. The phenomenon is often referred to as catfacing and it affects other fruit crops, such as tomatoes. Catfacing in strawberries is generally a pollination issue but several factors can play into the problem.
Catfaced strawberries are safe to eat. The physical deformity rarely affects the flavor and texture. They are still great for snacking and cooking.
Pollination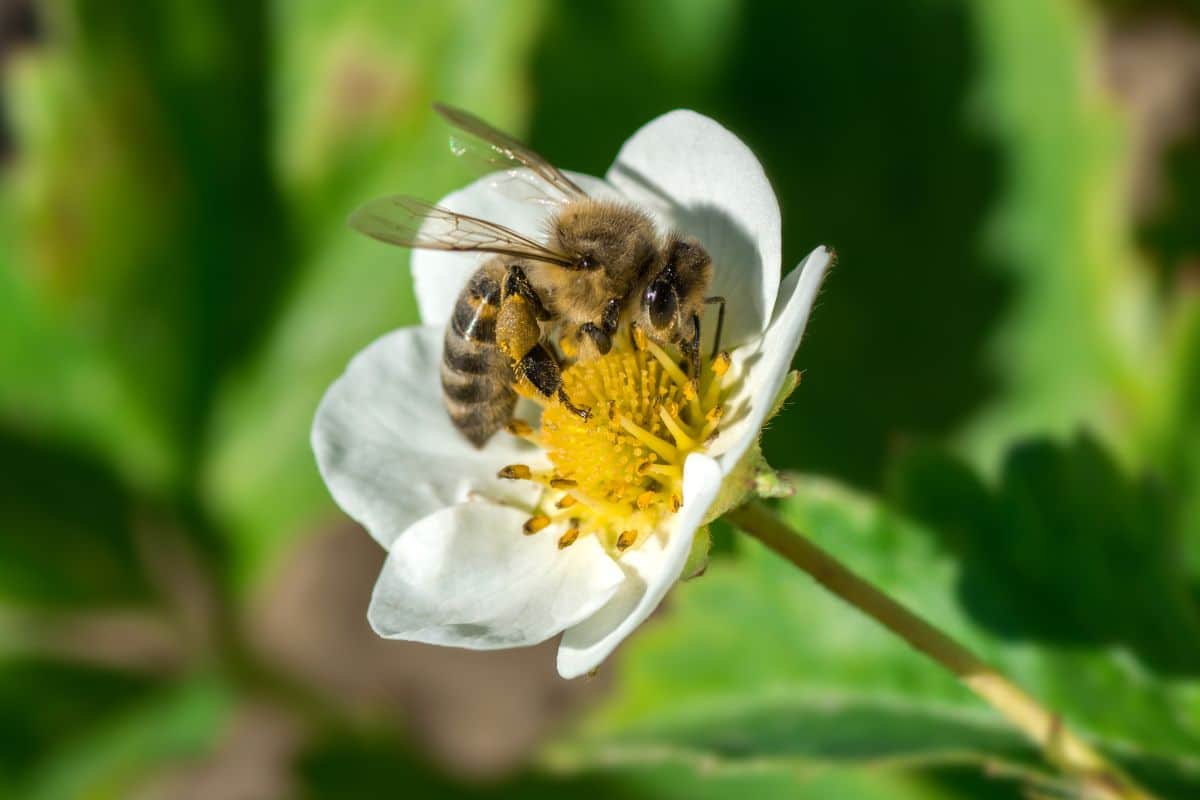 Like all fruiting plants, strawberry flowers need to be pollinated to produce fruits. Each pistil needs to be pollinated for the fruit to form properly. When some pistils don't get pollinated, the fruit does not swell around the attached seeds resulting in a puckered, discolored, caved-in section of the fruit, usually on the end or one side.
Weather
Extreme weather fluctuations or unseasonable cold weather can affect pollinator lifecycles and migration patterns. If your strawberry patch isn't visited by enough pollinators, the pistils won't all get pollinated. Extreme weather can also cause misshapen strawberries by damaging the pistils in young flowers.
Fertilizer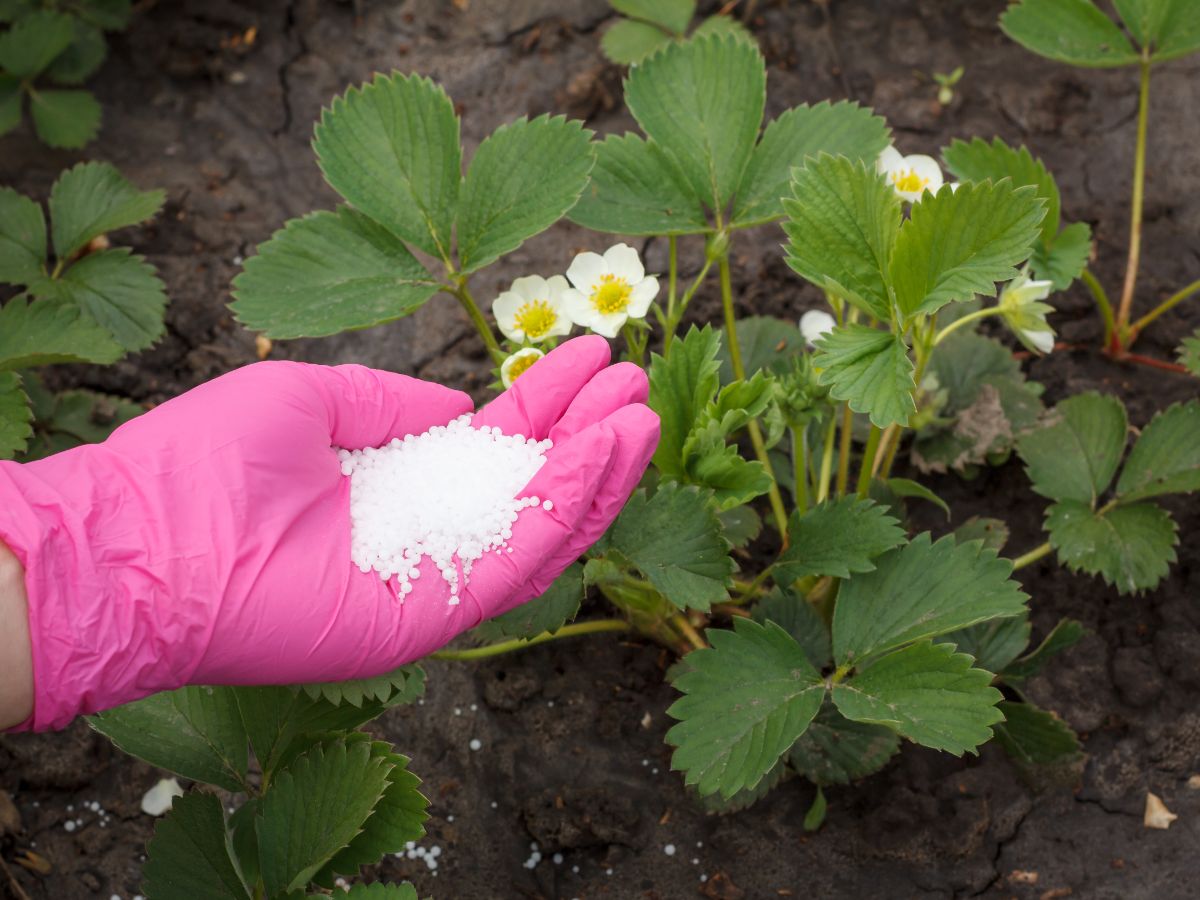 Catfacing can result from a lack of trace minerals in the soil such as boron, which is essential for pollen production. Overfertilizing with quick-release fertilizers can wash out necessary trace minerals or your soil may be naturally deficient. Use a soil test kit to determine if this is the problem.
Tarnished plant bugs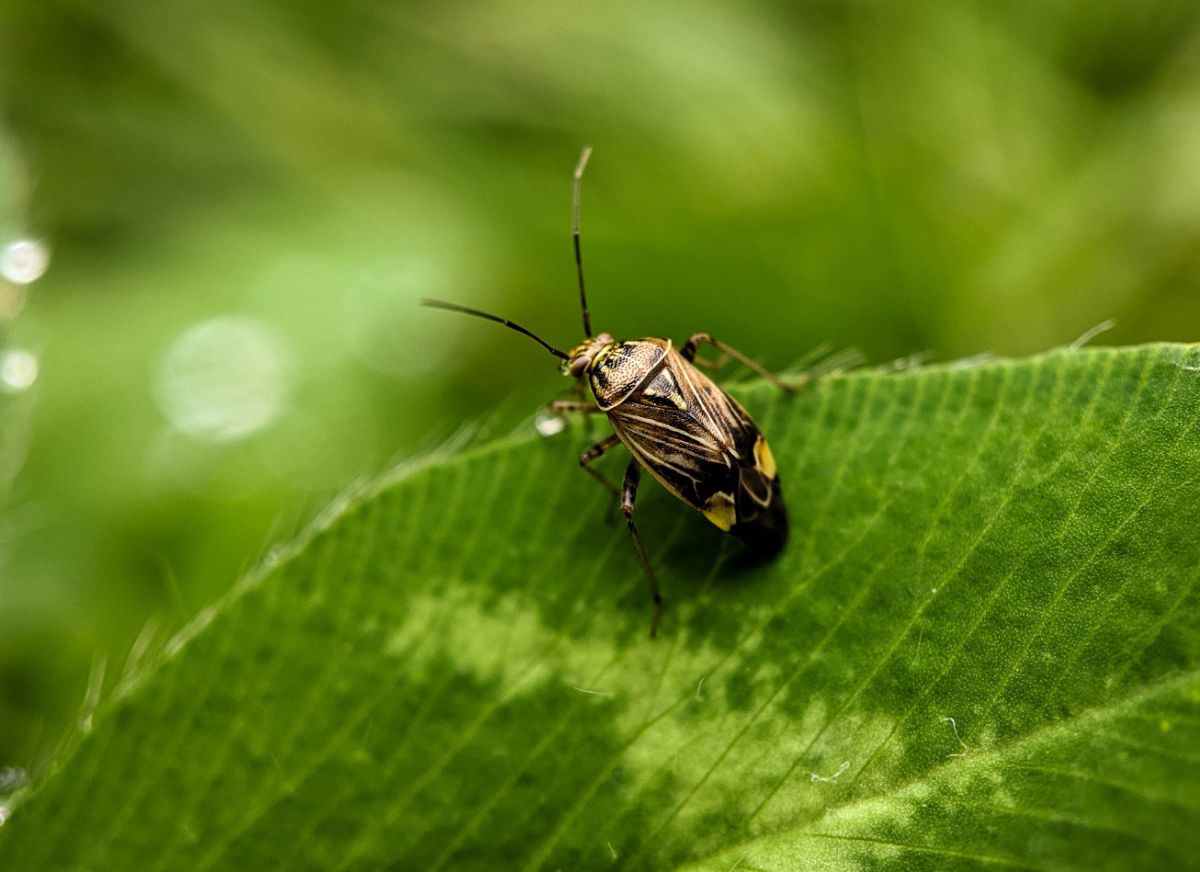 Lygus bugs, or tarnished plant bugs, are some of the most nefarious strawberry pests. They feed on the seeds of immature strawberries which stops them from developing. The fruit will catface in the area or die.
How can I fix catfaced strawberries?
You can not fix strawberries that are already catfaced. However, you can still eat them. If the cause of the catfacing is tarnished plant bugs, you can eradicate the pests and any immature strawberries may form normally.
If the cause is nutrient or pollination related, enjoy your strawberries as snacks, jams, or baked goods and take preventative measures for the next harvest.
How can I eradicate tarnished plant bugs?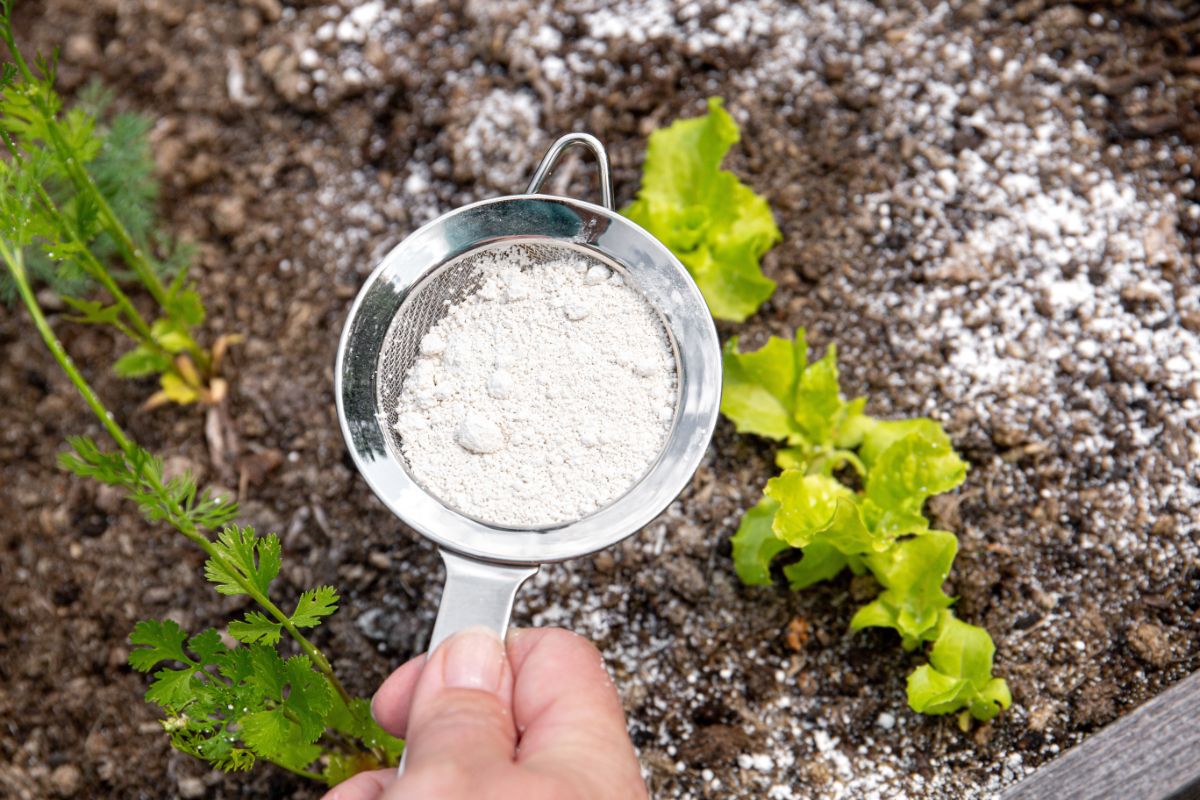 Tarnished plant bugs are very difficult to get rid of. Preventative measures are your best bet. If you are facing an ongoing infestation, talk to your county extension agent about the best pesticide to use on tarnished plant bugs in your area. To minimize the damage, you can sprinkle diatomaceous earth around and pick them off by hand as you see them.
How can I prevent my next strawberry harvest from catfacing?
You can take a few simple steps to prevent your next strawberry crop from catfacing. The steps you take will depend on the cause.
Pollination/ Weather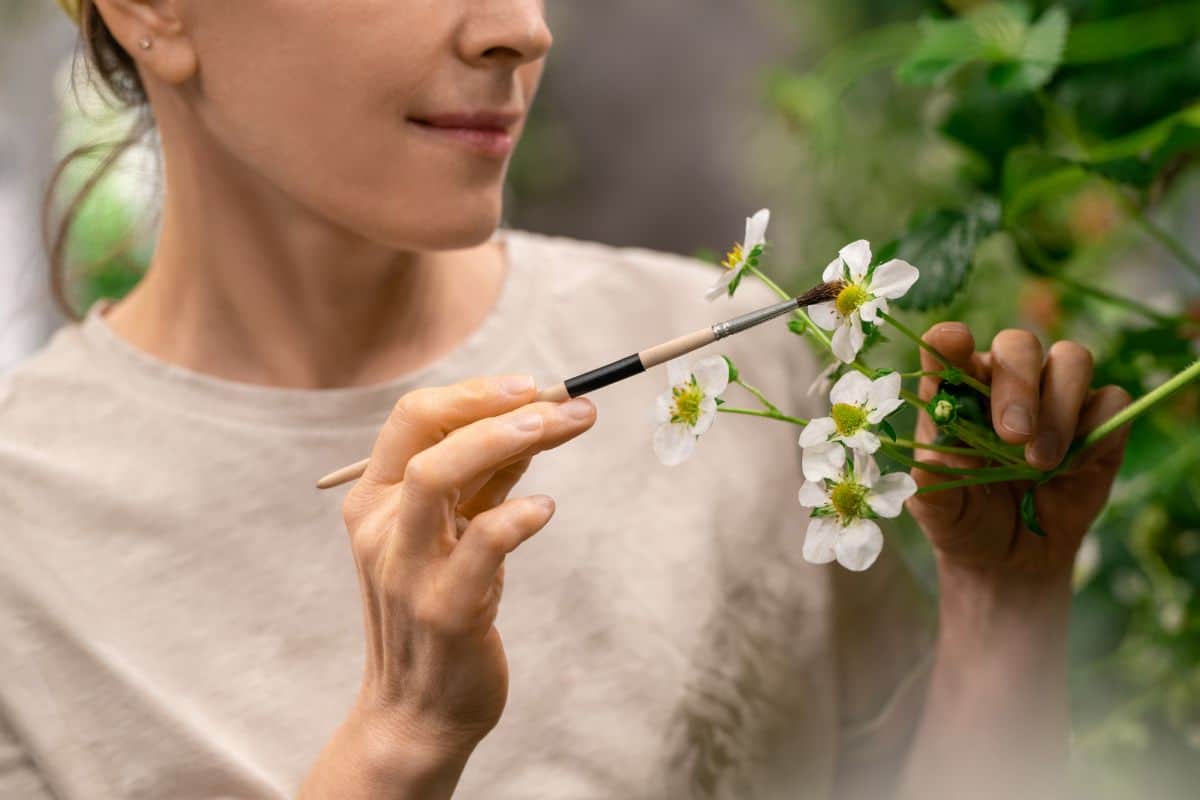 If you are experiencing wild swings in temperature or unseasonably cold weather, cover your strawberry bed to stabilize the temperature or the soil.
If you are aware that your flowers aren't being pollinated as much as they should due to weather or low pollinator numbers, you can hand-pollinate your crop and enjoy fully formed fruits. Use a small inexpensive paint brush to gently stroke the stamen and pistils of each flower.
You can attract more pollinators to your strawberry plants by companion planting flowering plants and other plants that serve as food for specific pollinators nearby.
Fertilizer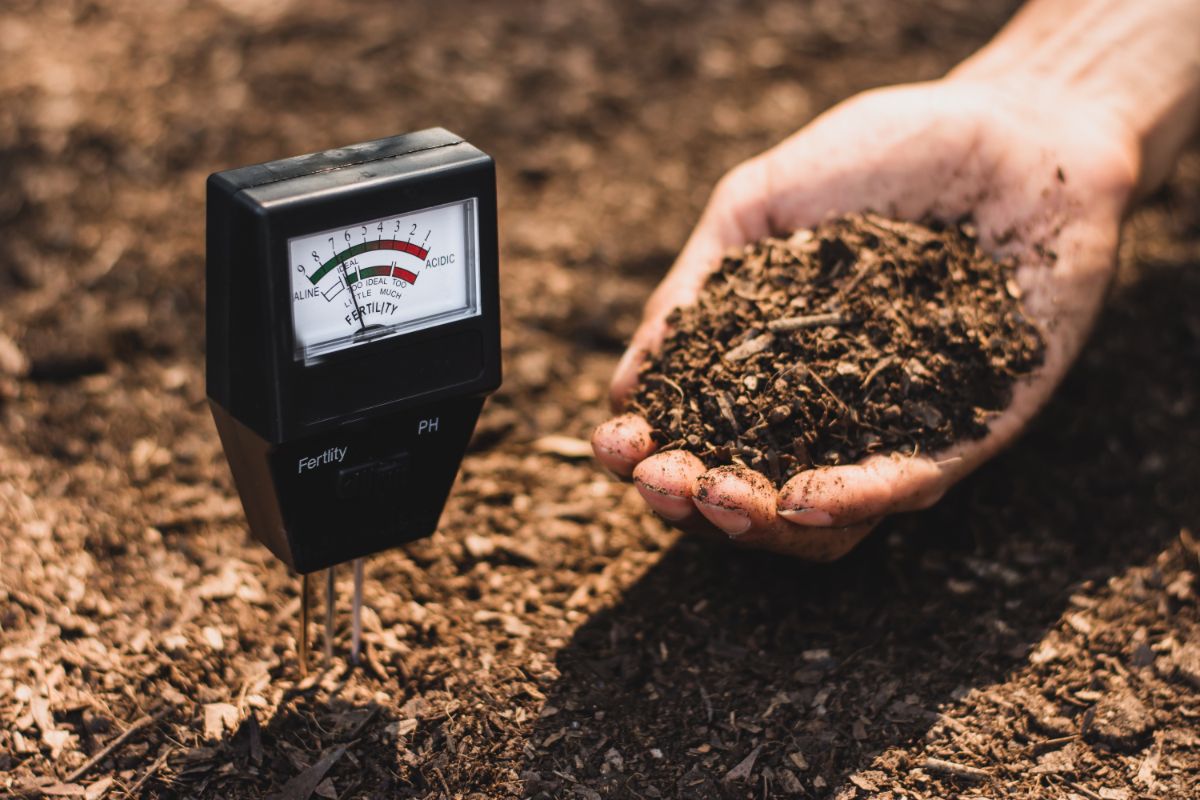 First, use a soil test kit to determine whether or not your soil is deficient and which nutrients are lacking. Avoid over-fertilizing your strawberry beds by using slow-release fertilizer at regular intervals and amending the soil with compost. Make sure to use a fertilizer that includes trace nutrients or simply use fish emulsion.
Tarnished plant bugs
Take positive steps to prevent tarnished plant bugs from taking over your strawberries again next year. Mow tall grass and weeds near your strawberry patch early in the season to discourage their mating and growth. Invite beneficial insects such as minute pirate bugs by planting nectar-rich flowers nearby or purchasing them online.
Strawberries are a rewarding and delicious fruit for anyone to grow. Deformed or not, enjoy the fruits of your labor! And use these tips to ensure next year's berries are beautiful.