A Facebook Reader asked: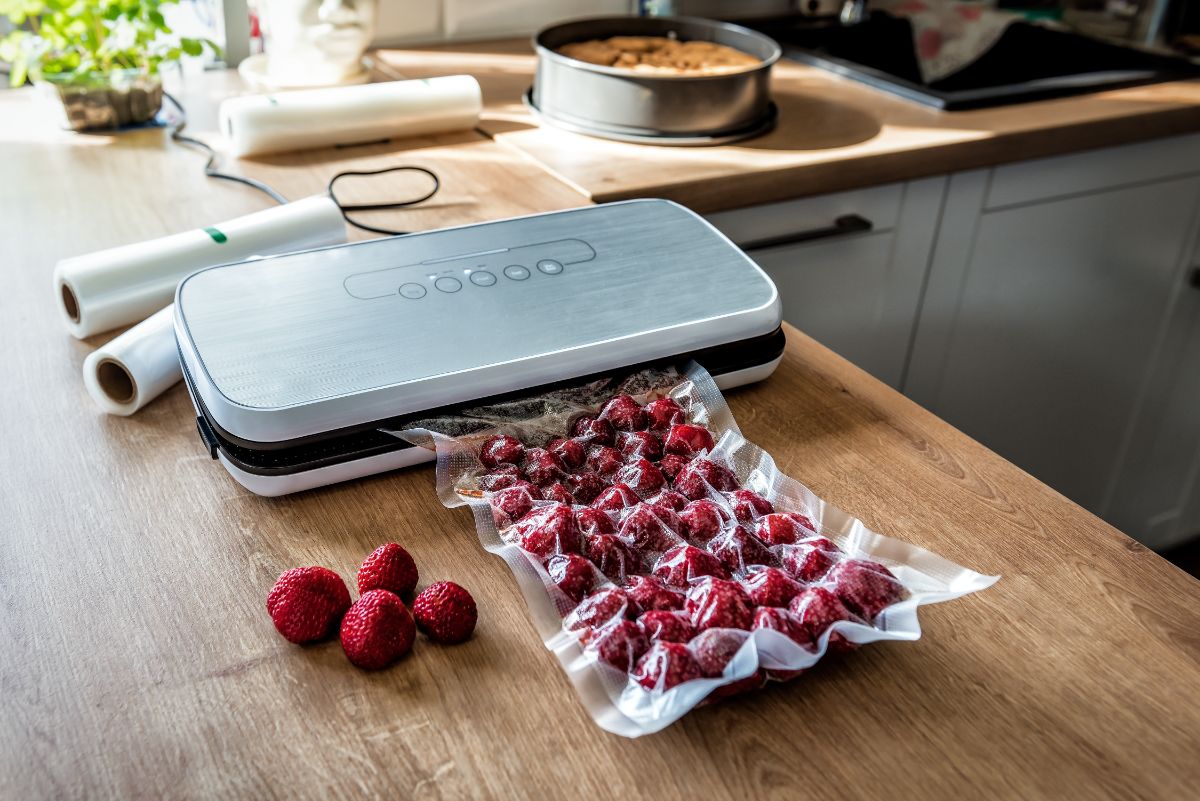 I own a Food Saver (vacuum sealer) that I use when I freeze my vegetables and harder fruits. I'm not sure if I should use it for my strawberries because I'm afraid it will mush them. So, my question is, can I use a vacuum sealer to package and freeze my fresh strawberries?
Jump to:
Answer to: Can I Use my Vacuum Sealer to Freeze Strawberries?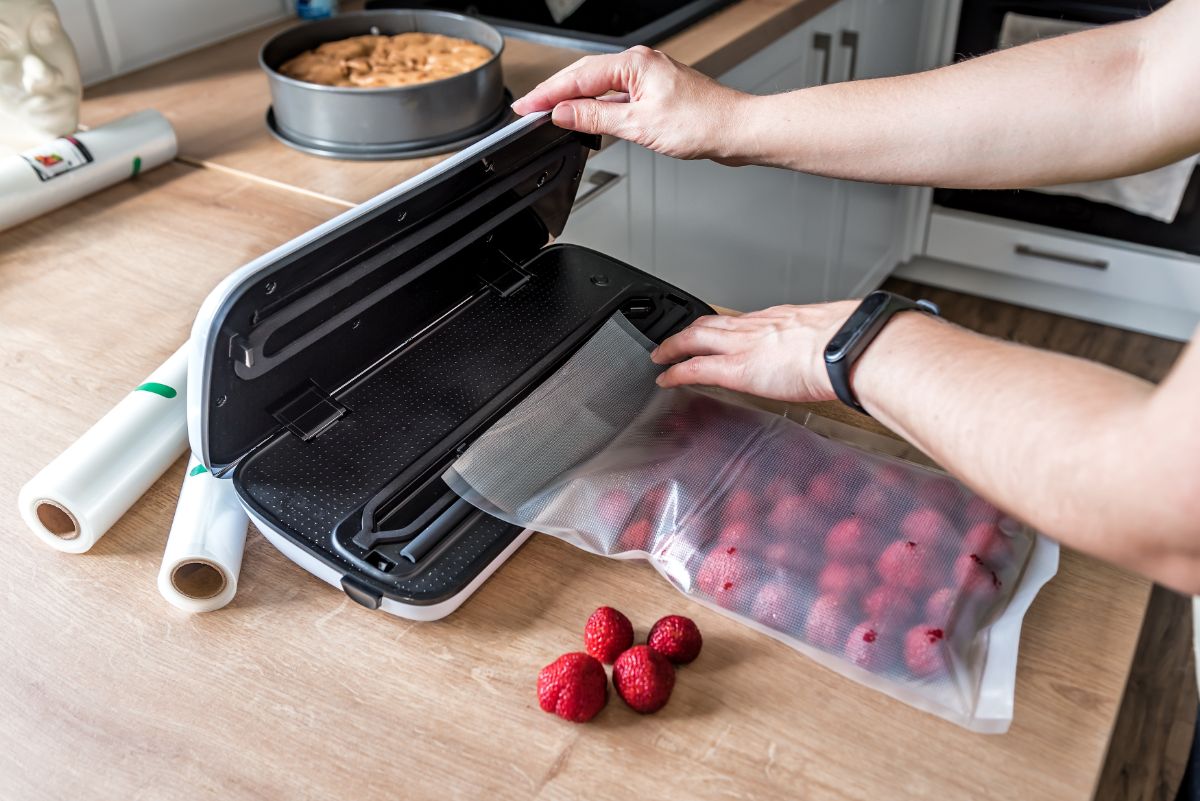 Reader,
In short, yes, you can use a vacuum sealer (like a Food Saver or a similar brand of home vacuum sealer) to package and freeze your strawberries. But you really don't want to just throw prepped raw strawberries into the bag and vacuum seal them because, as you suspect, many of the berries will get crushed.
Crushed strawberries will begin to weep and lose juices before they freeze. Depending on how cold and how packed your freezer is, and hence how quickly your berries freeze, the loss could be a little or a lot of the strawberries' juices. If you thaw your berries before you use them, the loss will be a lot—and that can make your thawed strawberries come out tasting a lot blander than they need to.
Strawberries, especially cut strawberries, are also a very moist food. Moisture can easily get sucked up when using a vacuum sealer, which can then make the sealing surface wet and cause seals not to set or to fail. Sometimes, juices can get into the machine's motor and cut its life short (usually not the first time, but over time it can kill your machine). The steps we talk about below will prevent this.
Vacuum freezer bags do a really good job of keeping fruits and vegetables fresh and preventing freezer burn, which can easily cause off flavors in your berries. So, using a vac-seal system is a great idea. For the best results, though, you'll want to take an extra step or two.
The Trick to Freezing Strawberries in Vacuum Sealers: Freeze them First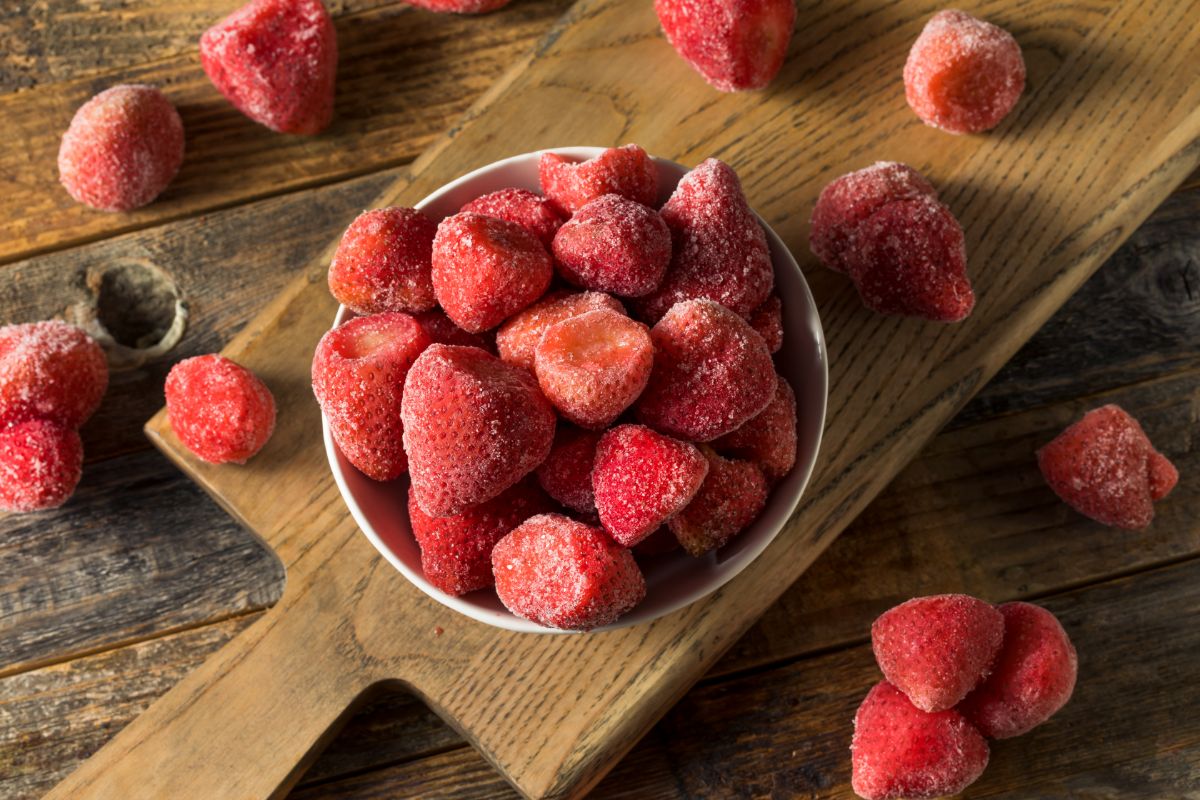 The best way to preserve and freeze strawberries with a vacuum bag system is to freeze the strawberries first. Prep them in whatever way you like best—whole with the tops on (for smoothies or things you don't mind blending the tops into) or without the tops (for most uses) or quartered or sliced. Lay the strawberries out on a cookie sheet or baking tray lined with wax paper, then place them in the freezer to flash-freeze the berries. Freezing whole strawberries will take about two hours.
When the berries are frozen, fill your vacuum sealer bags (make sure you leave enough top space to fit into the sealer). Then seal the bags, label them, and return them to the freezer right away so the berries do not begin to thaw.
This is probably easier to do with whole strawberries because they won't start weeping strawberry juice like the cut or sliced berries will. One advantage of this method (flash-freezing whole berries) is that the berries will break apart easily when you open the bag, which lets you use as many or as few as you want—something I find helpful for making smoothies, or when you only want a few berries.
There is an alternative way to do this that is a little better for sliced or cut strawberries, and that is to bag and freeze them before you seal them.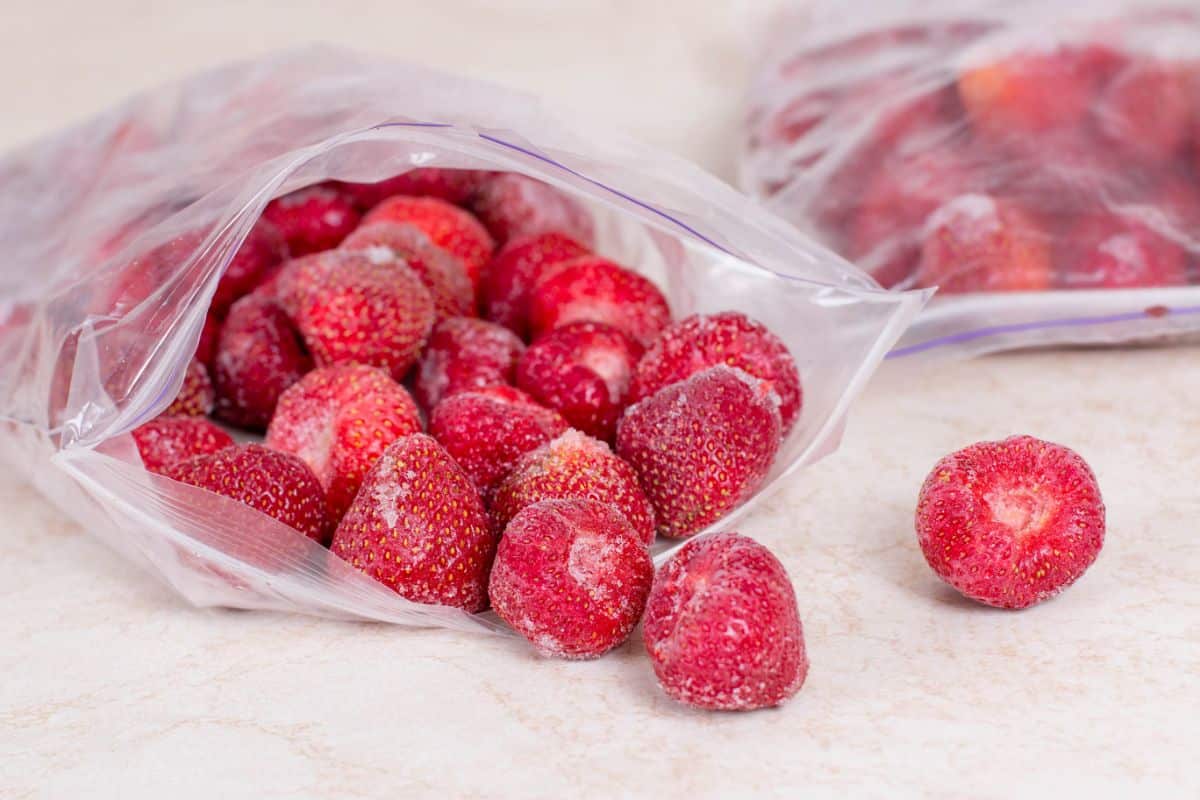 Prep your strawberries, then fill the bags with the quantity you want (again, leaving space to seal). Leave the bag unsealed. Label the bag (it's easier to write on dry bags at room temperature—much harder when they come out of the freezer). Put the whole bag in the freezer for two to three hours or overnight (filled bags will probably take longer to freeze than strawberries laid out on trays in single layers).
When the strawberries are frozen, take the bags out and seal them as usual in your vacuum sealer, then return them to the freezer. Even though the berries were cut and juices were released, the frozen juice will not cause a problem for your sealer. Just make sure you keep the unsealed bags upright when you put them in to freeze before sealing so you don't have a mess in your freezer.
Thanks for asking, reader; we hope this helped! Happy freezing!
Got A Question for Mr. Strawberry?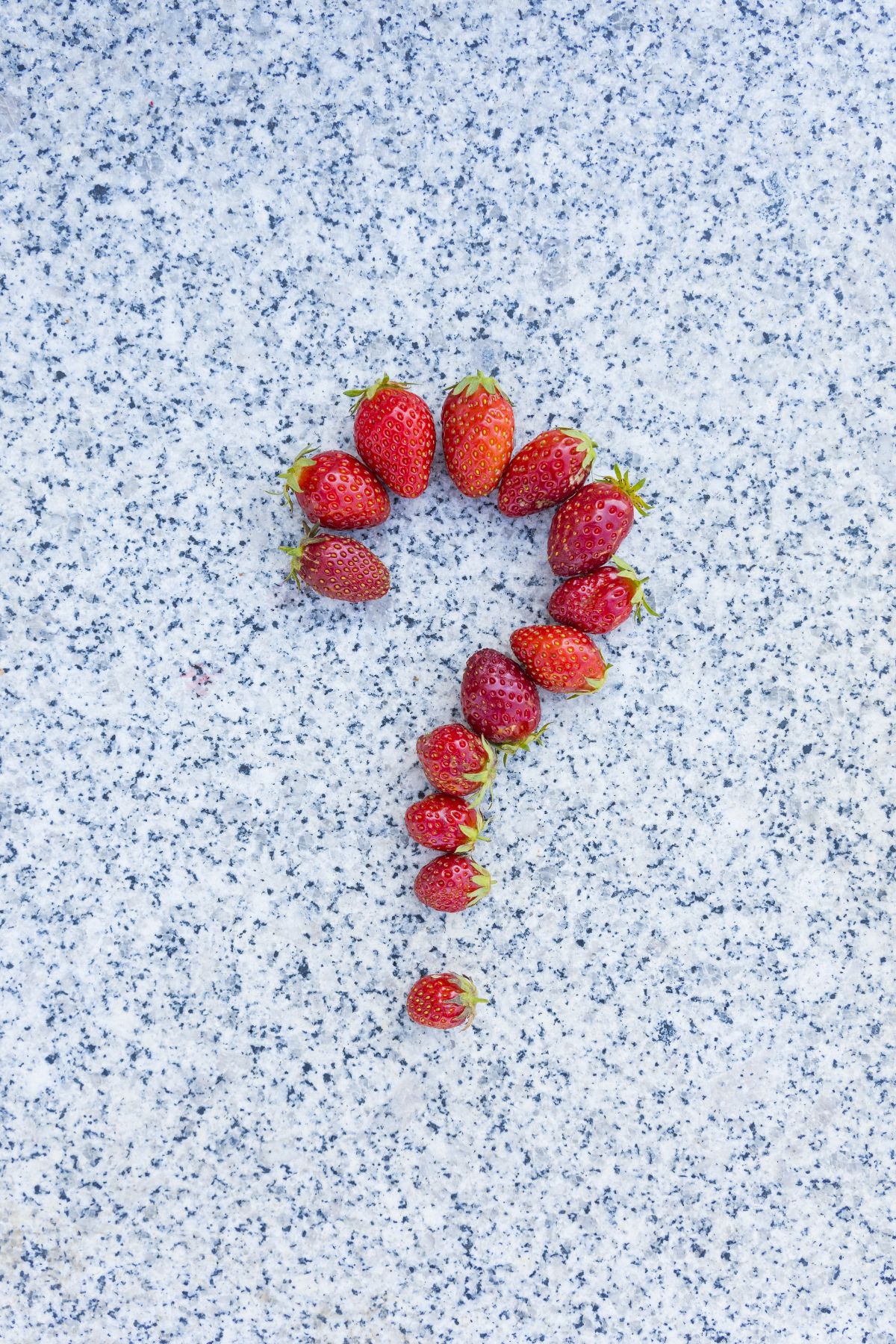 We want to be as helpful as we can be. If you have a strawberry-related question, just ask! We welcome questions about growing, harvesting, preserving, using—anything that has to do with any aspect of enjoying strawberries!
Ask in the Comments, or Join our Facebook Group, where you're bound to get a host of good answers from our strawberry-loving community.