Companion planting has a long, storied history. Individuals have noted benefits (and drawbacks) when certain plant species are grown in close proximity to one another for hundreds of years, and many books have been written on the topic. Interestingly, the scientific causes of many of these relationships are not fully understood. But, the principles work and the beneficial symbiotic relationships can be measured among many types of plants.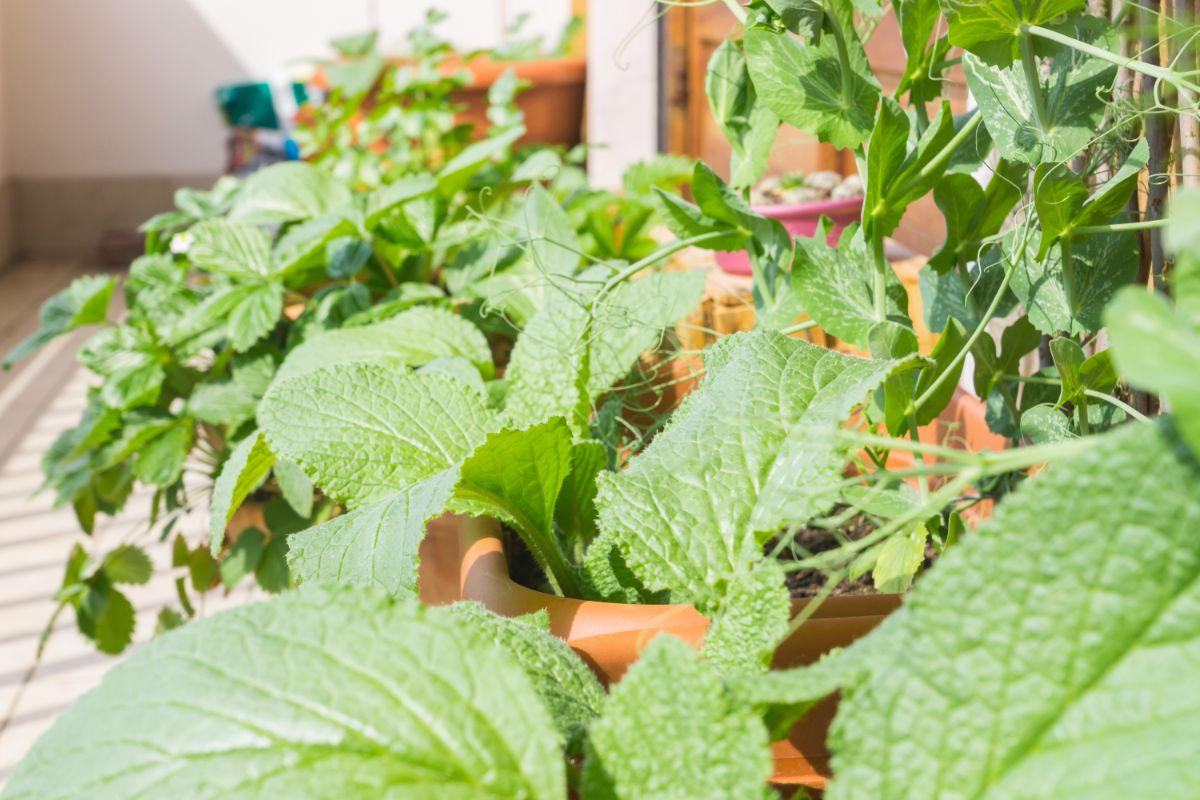 The increased biodiversity is usually beneficial, but the planting of various plants in close proximity often yields multifaceted benefits. Two of the primary benefits are pest control and increased yield. There are many resources available to help develop a garden (or even a permaculture) that thrives based on mutual assistance and inter-connectivity of well-planned companion planting layouts. The purpose of this post, however, is to deal specifically with companion plants for strawberry plants and what benefits can be achieved by companion planting strawberries in your garden.
Jump to:
Companion Planting Strawberries
To begin, it is important to remember the nature of strawberry plants. They are prolific, can be somewhat invasive, and most varieties will quickly form a thick matted row made up of strawberry runners if left alone. Because of this, it is best to think in terms of which plants can help strawberries grow, not the other way around. While strawberry plants themselves hurt relatively few other plants (the exception will be discussed below) by being planted near them, their rapidly expanding range can end up depleting nutrients or competing with other plants if they aren't actively monitored.
Strawberry Companion Plants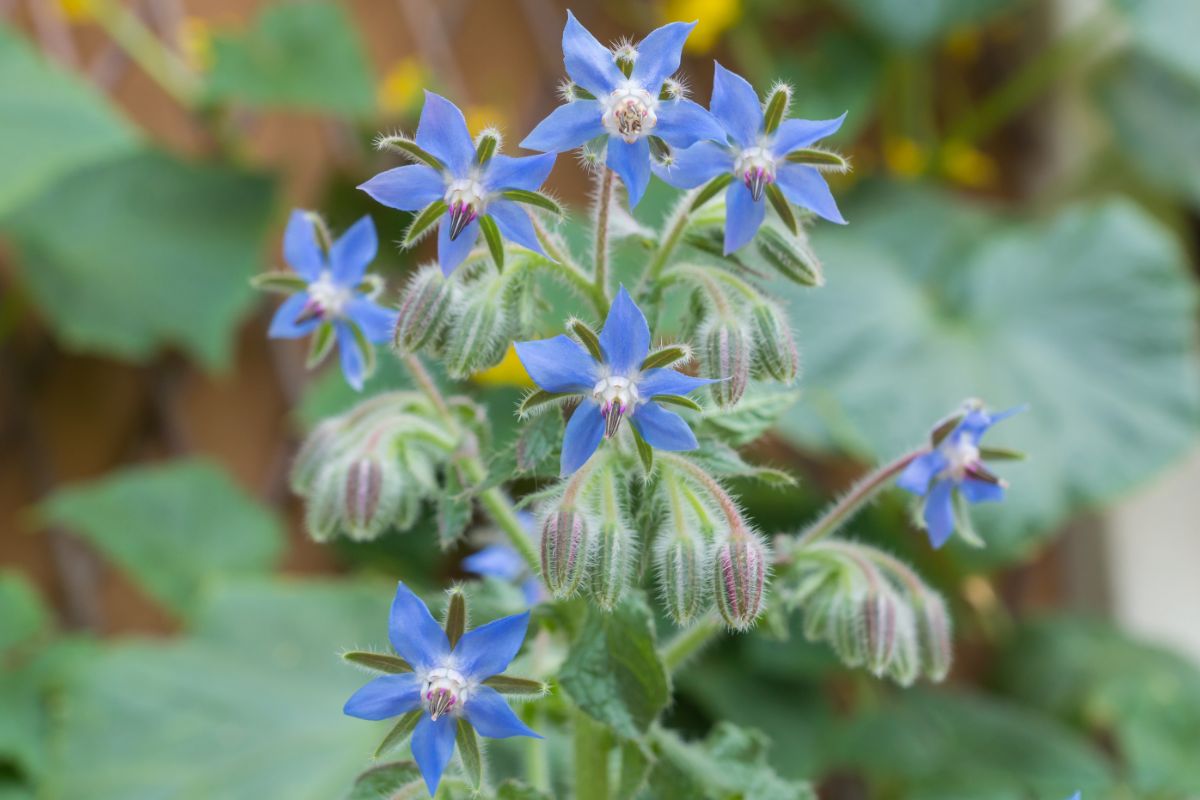 If there is a magic bullet of companion planting, it is likely the herb borage. Borage helps a vast number of other plants. To learn more about its interaction with strawberries, see this article on strawberry plants & borage. Aside from borage, however, there are several other plants beneficial to strawberry plants. They are:
Borage (Borago officinalis)
This herb is a virtual magic bullet when it comes to companion planting. To learn about its relationship with the humble strawberry, click the link just above for detailed information.
Bush Beans (Phaseolus)
The common bean is known benefactor of strawberry plants. It repels some beetles and hosts nitrogen-fixing bacteria which serve to fertilize the soil for better strawberry yields.
Caraway (Carum carvi)
Caraway is another herb that indirectly benefits strawberry plants by being nearby. The primary benefit of caraway is that it attracts parasitic wasps and parasitic flies that are voracious predators of many common strawberry pests.
Lupin (Lupinus)
This flower is actually a legume. Like the beans mentioned above, it also fixes nitrogen in the soil, thereby fertilizing for surrounding plants, including strawberries. It also attracts honeybees.
Strawberry Companion Planting: Danger!
Not all plants will even tolerate the presence of strawberries, however. The most notable garden plants that are harmed by the proximity of strawberry plants are those related to the cabbage.
Cabbage Family (Brassica oleracea)
Avoid planting strawberries near members of Brassica oleracea. The cabbage family plants will have their growth impaired by strawberry plants close by. The major members of the cabbage family include: broccoli, broccoflower, Brussels sprouts, cabbage, Chinese broccoli, cauliflower, collard greens, kale, kohlrabi, and Romanesco broccoli.
Verticillium-Susceptible Species
The most common of these plants are tomatoes, potatoes, eggplant, and peppers. If these plants (or melons, okra, mint, bush or bramble fruits, stone fruits, chrysanthemums, and roses) have been grown in the same spot recently (within 5 years), it is best to grow your strawberry plants elsewhere. Otherwise, the strawberry plants may be infected and die themselves.
Companion Planting Strawberries: Conclusion
The strawberry companion plants listed here are the well-established ones that have consistently demonstrated the mentioned benefits or drawbacks. However, there are surely more plant species out there that will interact either positively or negatively with strawberry plants. If you are aware of other plants that interact with strawberries, share your knowledge! You can tell us about your experiences by leaving a comment below, and start companion planting strawberries today!