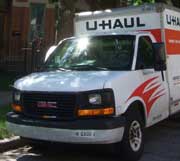 Q: Moving Strawberry Plants?
Tricia asked:
I will be moving during the winter and want to take my strawberry plants with me. Can I dig them up before the first frost and store them for the winter?
Answer to: Moving Strawberry Plants?
Tricia,
Yes, you can take them with you. I'd recommend digging around the plants and putting them in those really cheap and flimsy plastic pots for the move, leaving as many roots intact as possible. Once you get where you are going, replant them in their new home and pick up their care for the winter months as discussed here: Growing Strawberries. I don't recommend trying to store them in any dug-up condition over the winter. Most, if not all, will die. If you really do need to store them over the winter, you can do that also, with a little extra TLC. For more information on that, see the post on overwintering strawberries. Hope that helps!