Question: Should I Cut Off Runner Plants from My Strawberries?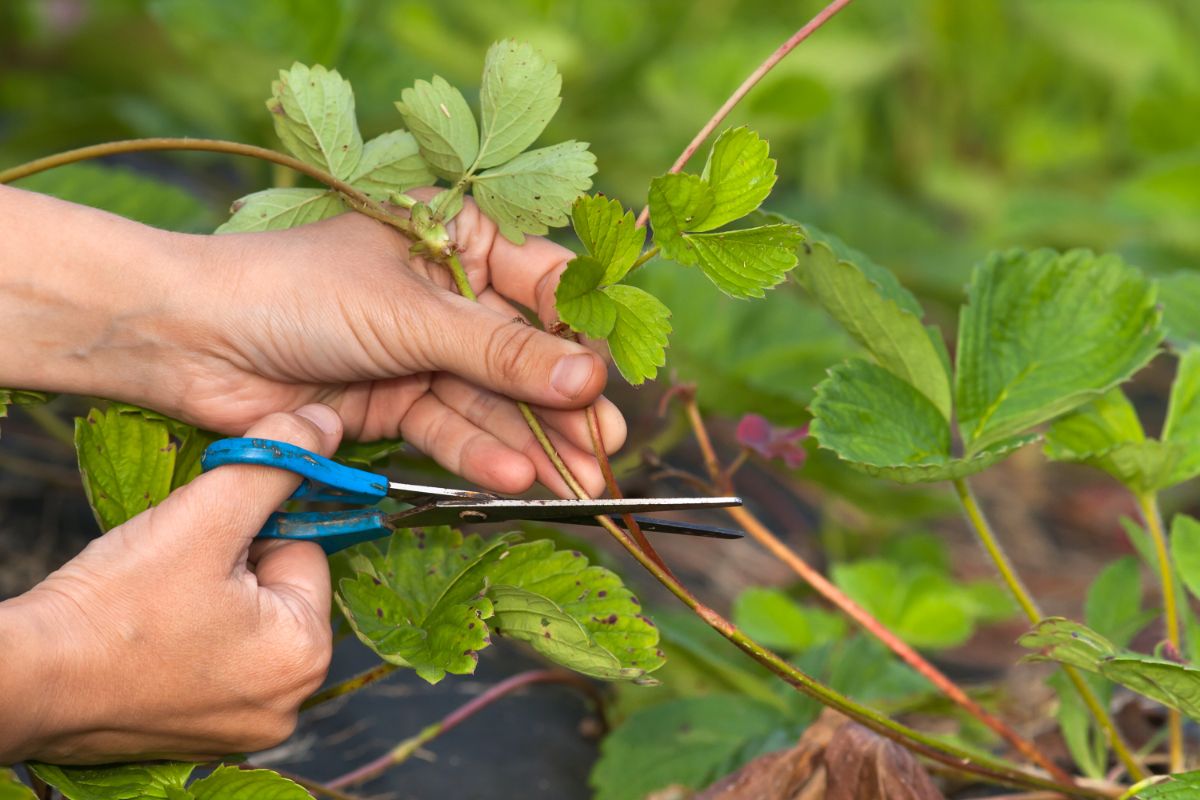 Stephanie asked:
I planted June-bearing and everbearing strawberries this spring. I have notes from a Master Gardener class that says to cut off the granddaughters and leave the daughters, but other sources say to cut all runners the first year. I was thinking the mother plant might be stronger and produce better fruit if she doesn't have to send nutrition to the off-spring. I'm not sure what to do this year. I really liked your method of transplanting from bed to bed in the fall, but should I plan to do that the first year of the mother plants?
Answer to: Should I Cut Off Runner Plants from My Strawberries?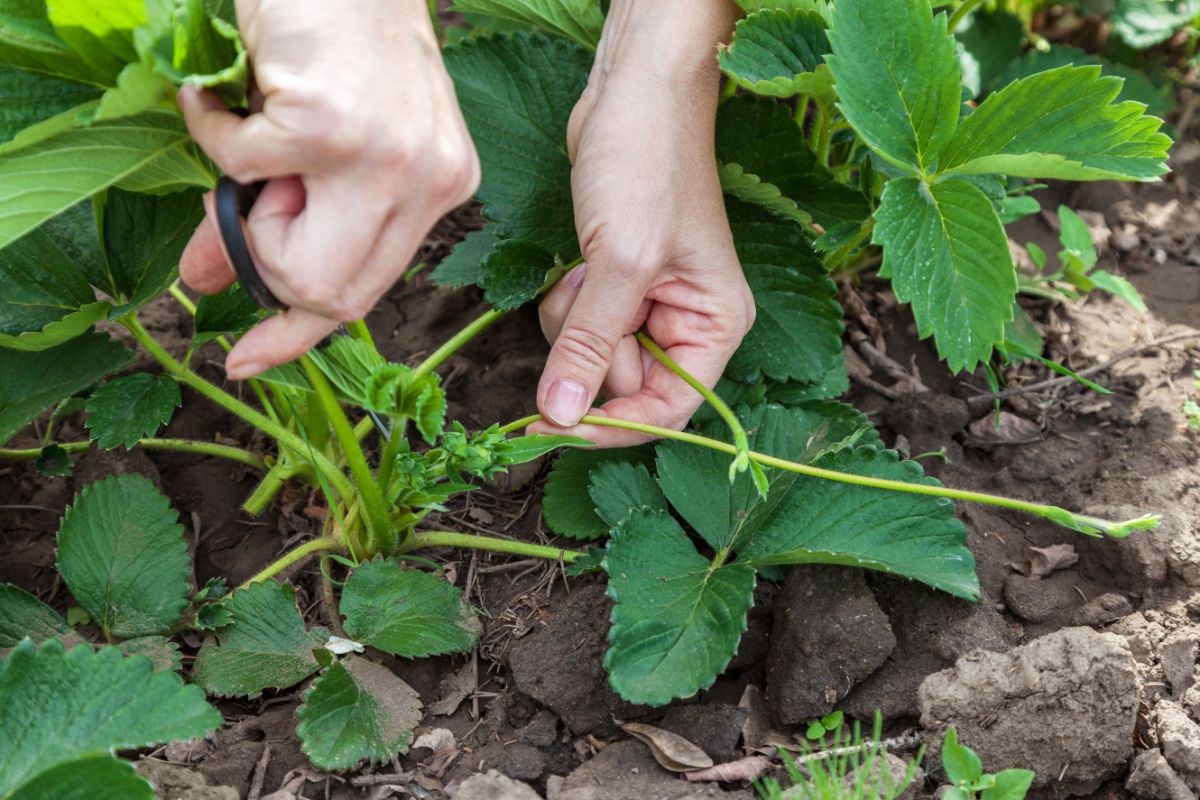 Stephanie,
If you plant in the spring, it is generally best to remove the blossoms for the entire growing season. Also removing the runners will help the plant devote its full energy to becoming a strong, well-established plant. However, if you want to see the number of actual strawberry plants grow, you can allow some of the runners to root and transplant them to increase the number of plants you have that will produce the following year. The initial plants begin losing their vitality after a few years, so allowing a moderate number of runners to be established each year keeps your beds fresh for the long term. Also, I wouldn't transplant the mother plants. Each year, the plants that should be moved to a new bed are the runners. The runners then become the established "mother" plants for the new bed, and the process can be repeated indefinitely (at least in theory!).
Most home gardeners use a system called the matted row to grow their berries. This system allows you to maximize the space you have allocated for strawberry cultivation while most effectively harnessing the strawberry's natural inclination to propagate itself. You can't fill out a matted row without letting runners root. However, after you have filled it out with the first-year runner plants, subsequent runners will overcrowd and choke out all the plants so that the harvest declines precipitously and the strawberries become much smaller. That is probably what the Master Gardener class was conveying. Use the runners to fill your bed (so you don't have to buy umpteen more plants to begin with), then keep the beds managed so that too many plants don't root. Hopefully that helps, and good luck!
This is a question submitted to StrawberryPlants.org by a reader. See the Strawberry FAQ for more questions and answers.